Japanese toy maker Good Smile Company and Blizzard have just revealed the cutest Overwatch Nendoroid toy yet.
D.Va is the next Overwatch hero to join the adorable toy collection, and she's precious. Playing to win, D.Va is the sixth Overwatch toy in the Nendoroid line. She stands just under four inches tall and comes with a teeny tiny MEKA unit. As with D.Va herself, the MEKA unit is articulated, which allows for a variety of different poses.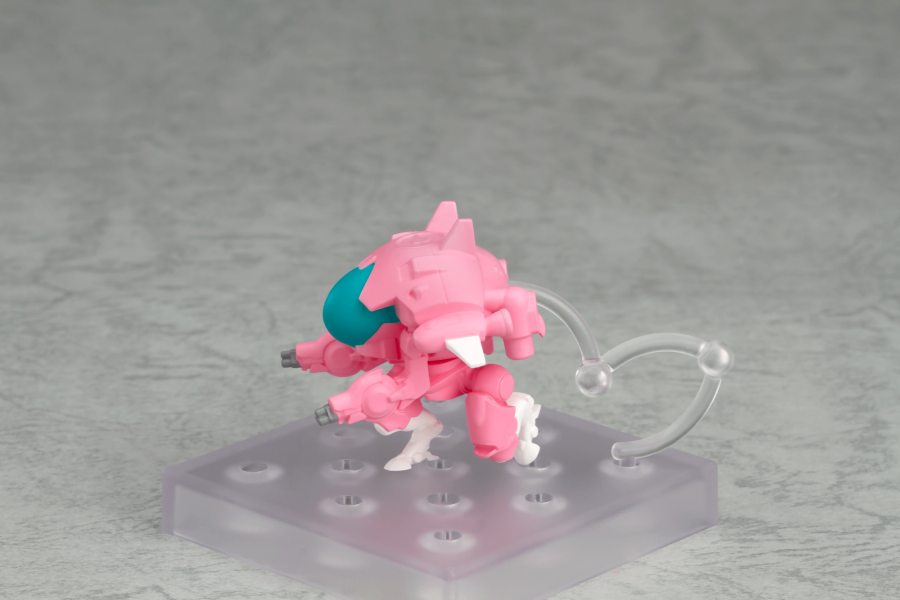 D.Va's accessories include a bag of chips and a can of soda—it's not officially branded as Mountain Dew and Doritos, but it sure looks like it—as well as bubble gum, a cellphone, and her bunny blaster. All Nendoroids come with a variety of different faces and hands, too—D.Va is no exception.
Preorders are open now for the figure and will continue through Jan. 18, 2018. Nendoroid D.Va will begin shipping by the end of the third fiscal quarter, which spans from July to September.
If you want one, it'll cost you $50. Sales are limited to 10 per customer, which really isn't too limiting, is it?
D.Va joins the Nendoroid Overwatch line, which already includes Tracer, Mei, Mercy, Genji, and Hanzo. If you've got a bigger budget, you may also want to check out Blizzard's $450 D.Va statue, which is sure to cause your wallet to self-destruct.