Blizzard has just unveiled its most ambitious Overwatch statue yet: D.Va and her armored MEKA unit.
Hana Song, also known as D.Va, is perched on her mech's bubblegum pink fusion cannon for the 19-inch statue. The Blizzard collectible is hand-sculpted and hand-painted with serious attention to detail. Each of D.Va's sponsor stickers and mech adornments are modeled after her classic in-game skin.
Related: Blizzard's $150 Overwatch Widowmaker statue looks fierce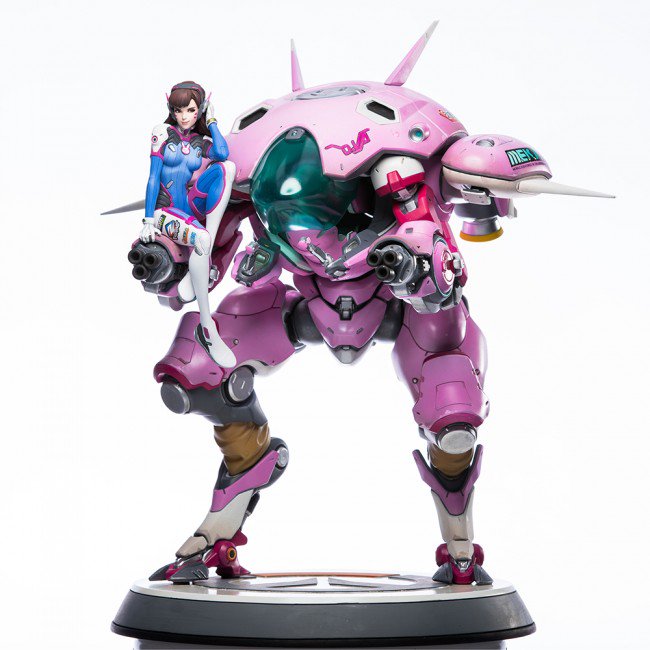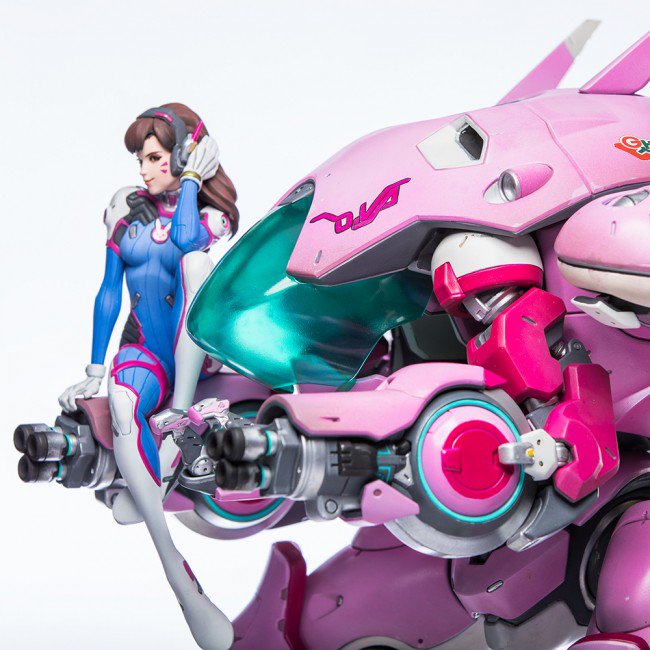 The D.Va collectible statue is the most expensive Overwatch statue released to date. While Tracer, Reaper, and Widowmaker all cost $150, D.Va costs $450. With her hulking mech, however, D.Va's statue is a lot larger than the others—D.Va's mech puts the statue at least six inches above the others in the Overwatch collection.
Delivery for those who order soon is estimated by the end of Q4 2017—so right around December. So if you really love the Overwatch fan in your life this Christmas, D.Va's statue is available at the Blizzard store.
About the author