Japanese collectible figure maker Good Smile Company is adding another adorable Overwatch figure to its Nendoroid line.
Nendoroid's super cute Mei figure is available for preorder now through the Good Smile Shop and the Blizzard Gear store. As with the Tracer figure made available in February, Nendoroid Mei will cost $50 and come with a variety of interchangeable parts—a couple different faces and hands, her Endothermic Blaster and a stream of frost, her little weather-modification drone called Snowball, and a miniature Blizzard.
She's fully articulated, meaning she's plenty poseable. Standing just under four inches, she's even got her cylindrical frost storage device that Snowball attaches to. When it's not attached to Mei's back, Snowball can be fastened to an additional stand.
A poster at the New York Toy Fair in February hinted at two new figures, Mei and Mercy. Good Smile Company has not announced when the Mercy figure will be available for preorder.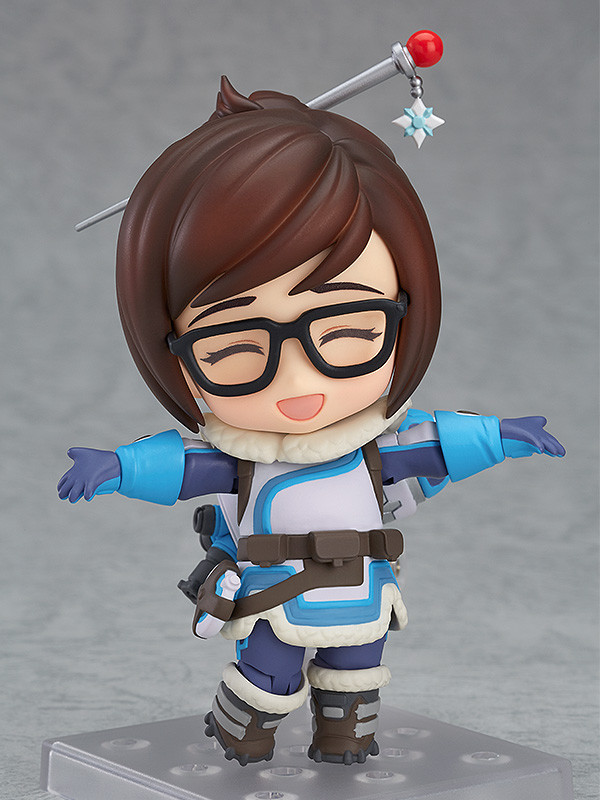 Nendoroid Mei will start shipping in Q4 2017, which typically falls between October 1 and December 31. Good Smile Company's original Tracer figure is expected to begin shipping in August.
We didn't think Good Smile Company could make anything cuter than its Tracer figure, but then it came along and released this little Mei.