Good Smile Company—a Japan-based toy company—is adding another Overwatch hero to its Nendoroid line. Initially confirmed at AnimeExpo in Los Angeles, Calif. earlier in July, Overwatch healer Mercy is available for pre-order now.
Mercy joins two other Nendoroid figures, Mei and Tracer, in the toy maker's Overwatch roster. As with the other two in the Overwatch Nendoroid line, Mercy will cost $49.99 and will stand around four inches tall. The extra cute figure comes fully articulated, with movable wings and three separate face places.
She's got a smug smile—something you'd see as Genji players dance around her spamming "I need healing"—as well as a bigger smile and tough-looking grimace. Her staff has interchangeable parts that allow the weapon to switch between open and closed. A healing beam is also included.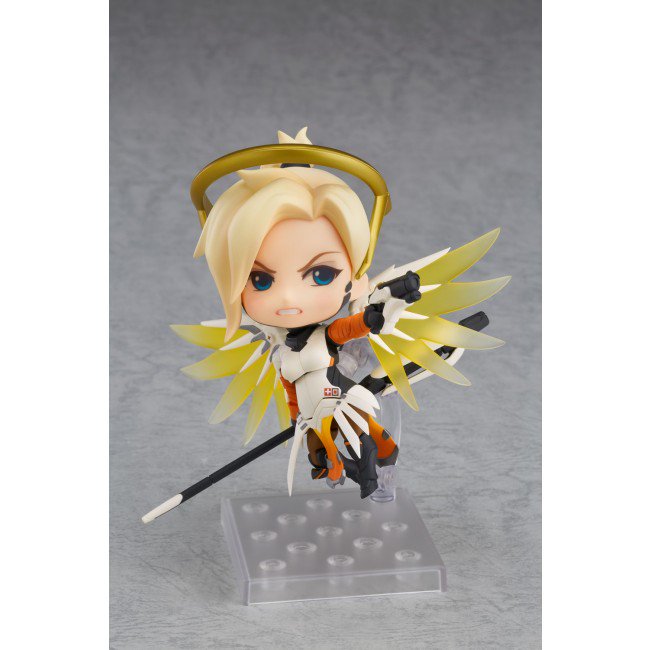 Likewise, she'll also have her in-game pistol, essential for combat posing.
Nendoroid Mercy is expected to start shipping in the first quarter of 2018, which spans January to March. She's available on the Good Smile Shop and the Blizzard Gear store. Nendoroid Mei and Tracer are there, too. Neither has actually shipped yet either, but Tracer is slated for August shipping. Mei will come towards the end of the year.