The next two heroes in Nendoroid's Overwatch line have been revealed: Shimada brothers Hanzo and Genji.
Each four-inch figure costs $50 on the Blizzard Gear store—which is pretty pricey for a plastic figure—and start shipping between August and September in 2018. Like the rest of Nendroid's Overwatch line, which includes Mercy, Tracer, and Mei, the figures are adorable.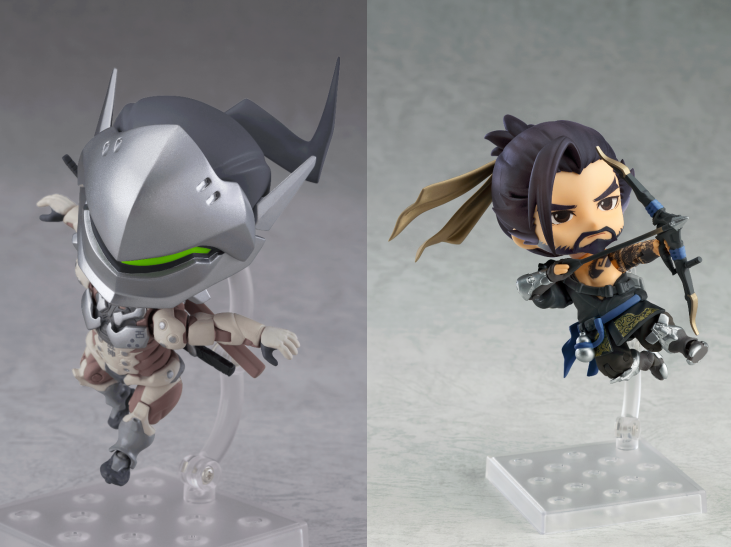 Related: Check out this adorable Overwatch Nendoroid Mercy figure
Hanzo has a ton of detail—his tattoos look perfect—and includes extra parts like his Dragonstrike dragons, a bow and arrow, and an alternate Scatter Shot arrowhead. Likewise, Genji's got extras too. He's got the sparrow's feather featured in Dragons, as well as his own Dragonblade dragons and both weapons.
Good Smile Company, which produces the Nendoroid line, claims that Genji's double-jointed neck allows for a "wider selection of angles than any previous Nendoroids."
If you're picking up Genji you might as well nab Nendoroid Mercy, too. After all, Genji is sure to need consistent healing.