The PUBG Mobile Pro League (PMPL) Americas season one kicked off on June 6. Twenty teams from across North and South America are battling for a share of the $200,000 prize pool and the six available slots to the PUBG Mobile World League (PMWL).
Related: How to watch the PUBG Mobile Pro League Americas season one
The tournament was initially supposed to be LAN event at Katowice, Poland. It was shifted to an online format due to the COVID-19 pandemic.
Five matches will be played per day. There will be a total of 16 match-days.
Here are the scoreboards for each match of the PMPL Americas season one and the overall placement points.
Overall standings
These are the overall standings of the PMPL Americas 2020. The league has finished with the top eight teams advancing to the Western division of the PMWL season zero.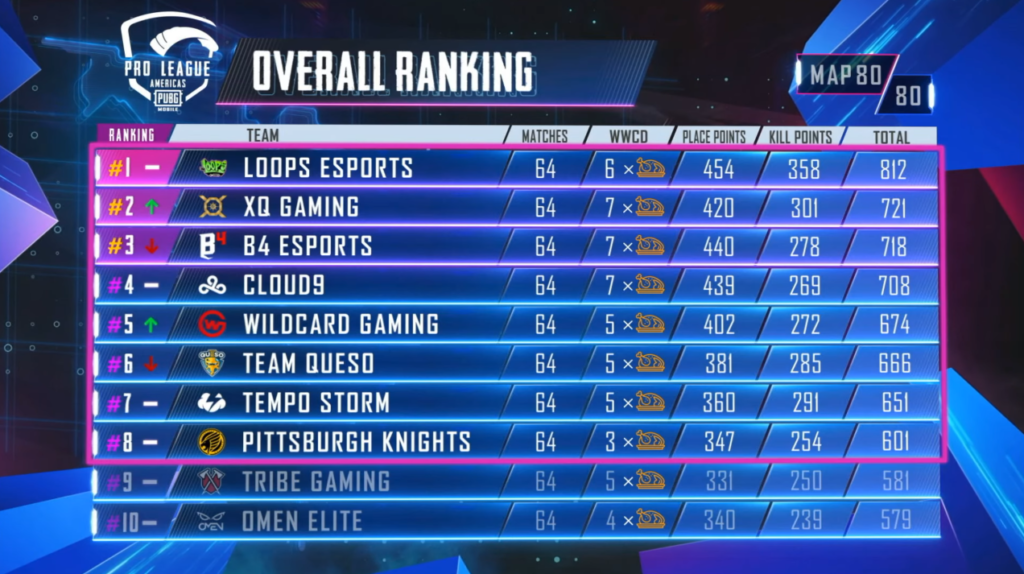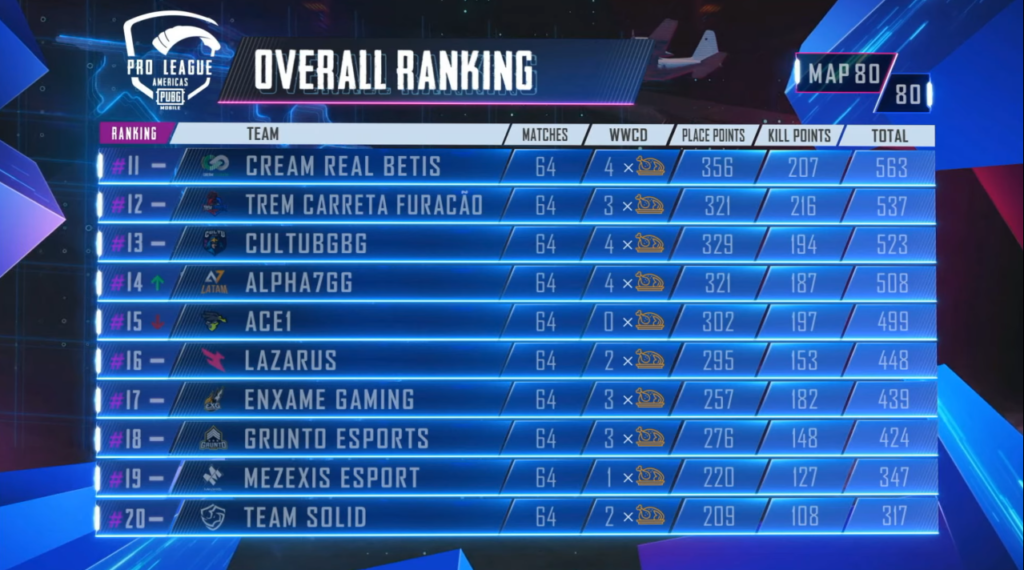 Scoreboard per match
Day 16
Match five – Erangel (Groups B, C, D, E)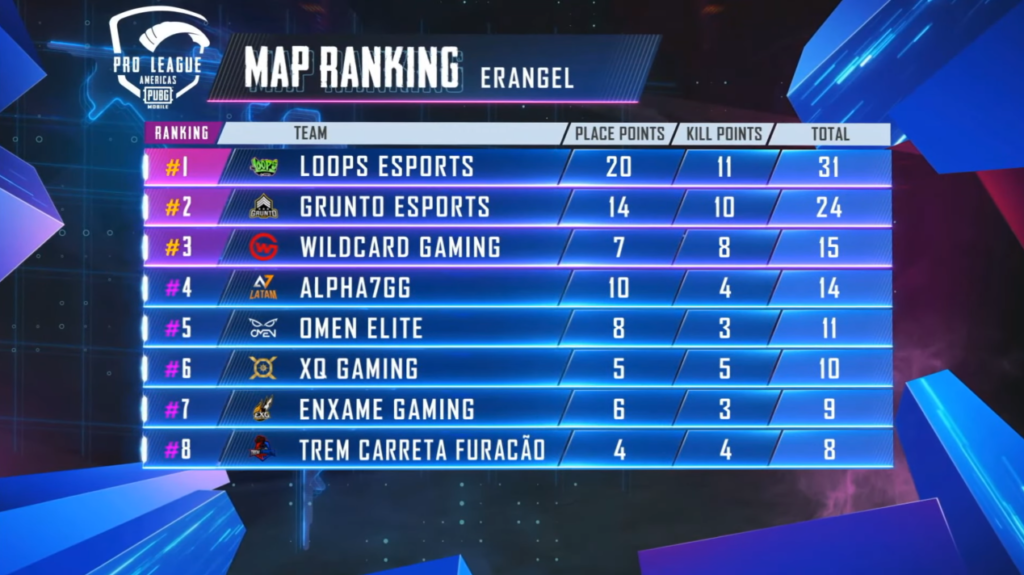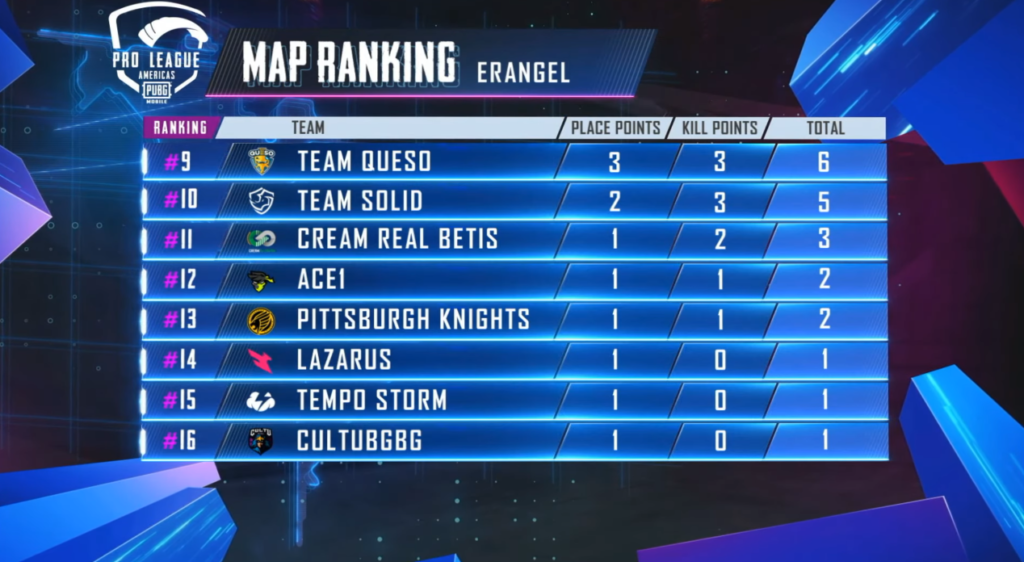 Match four – Erangel (Groups A, C, D, E)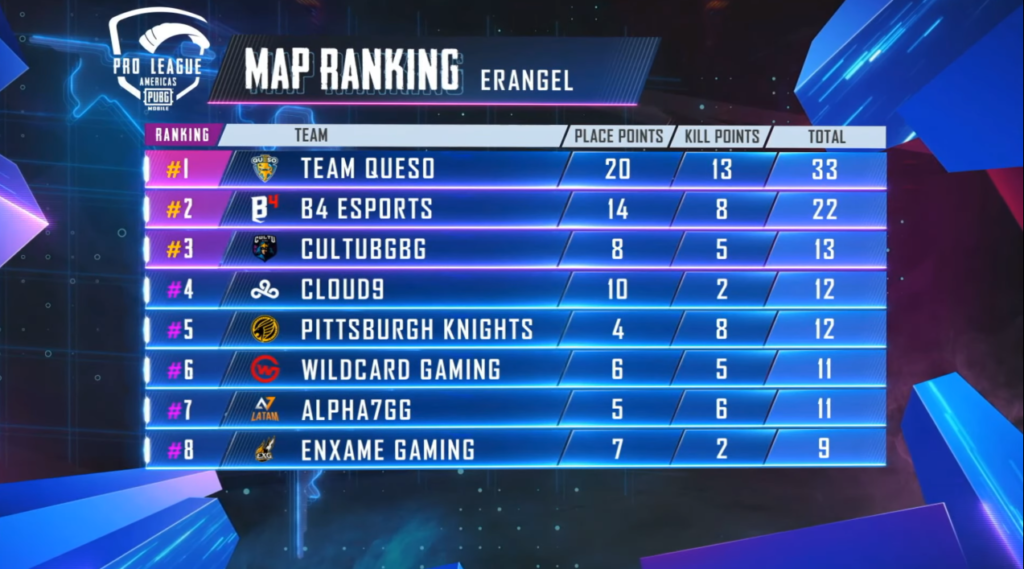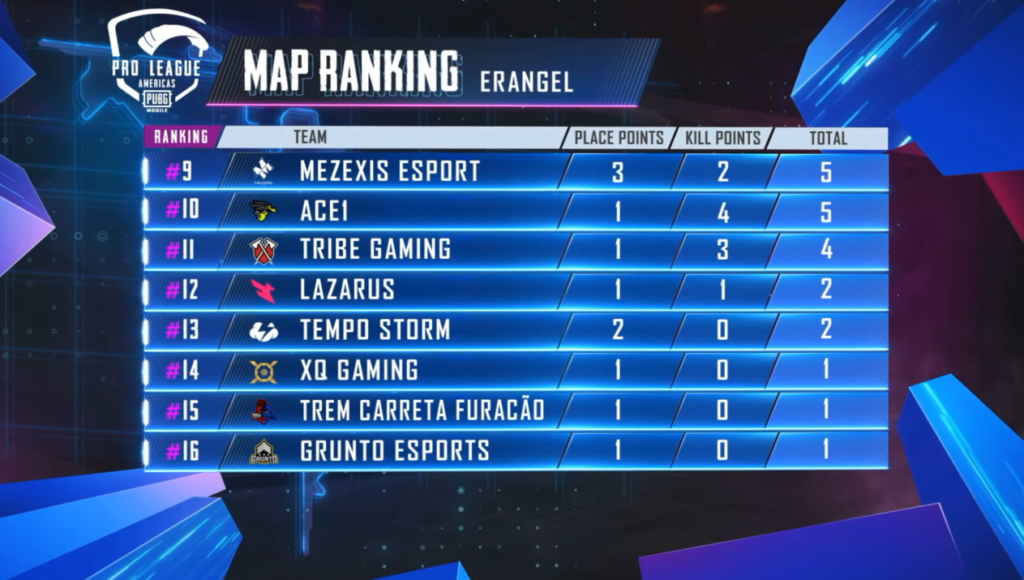 Match three – Erangel (Groups A, B, D, E)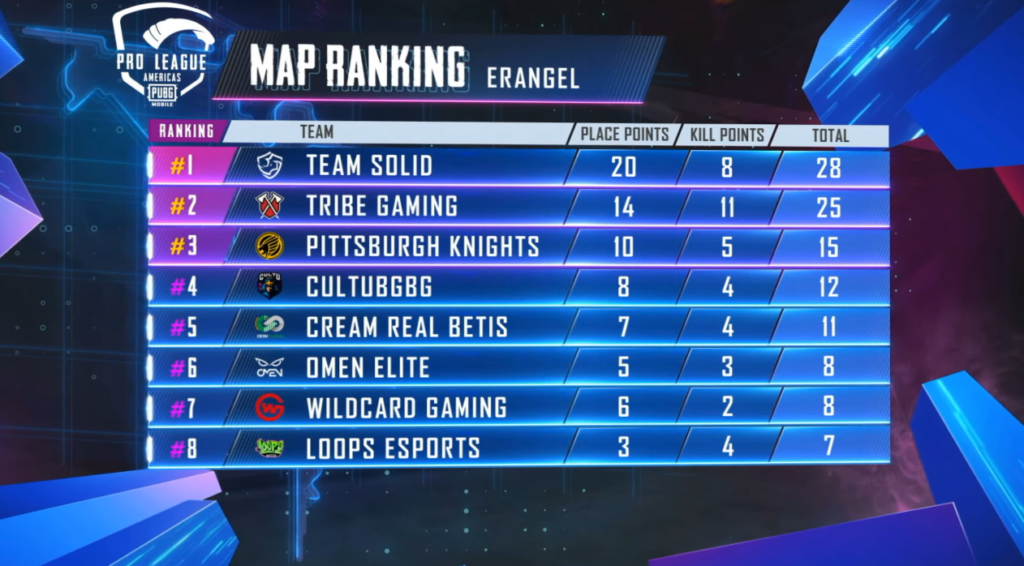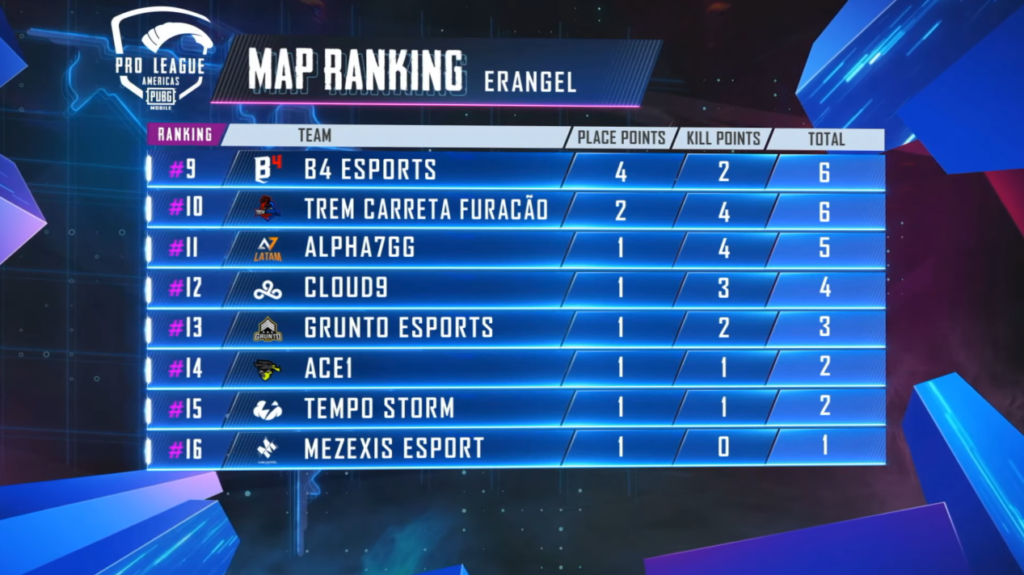 Match two – Erangel (Groups A, B, C, E)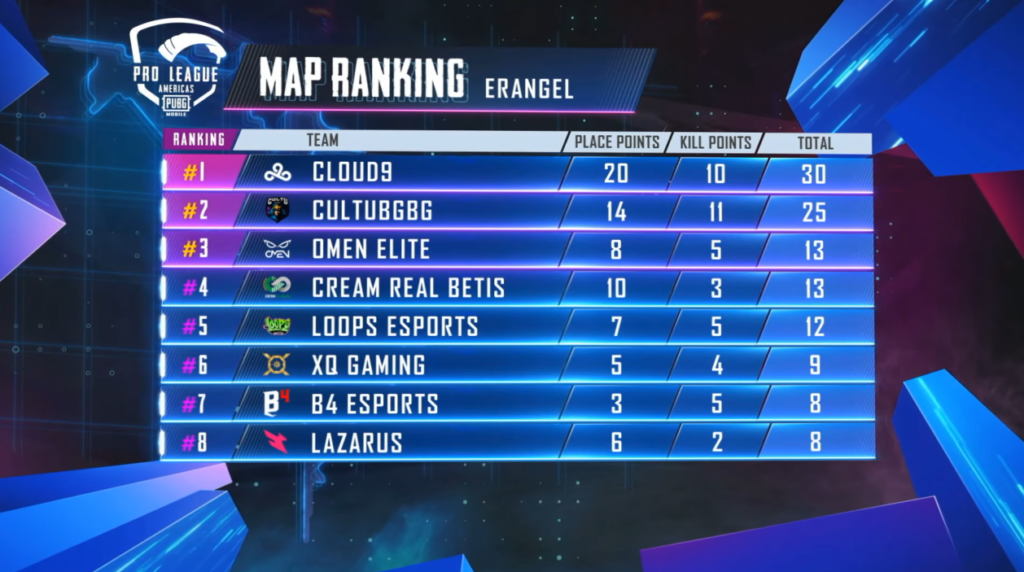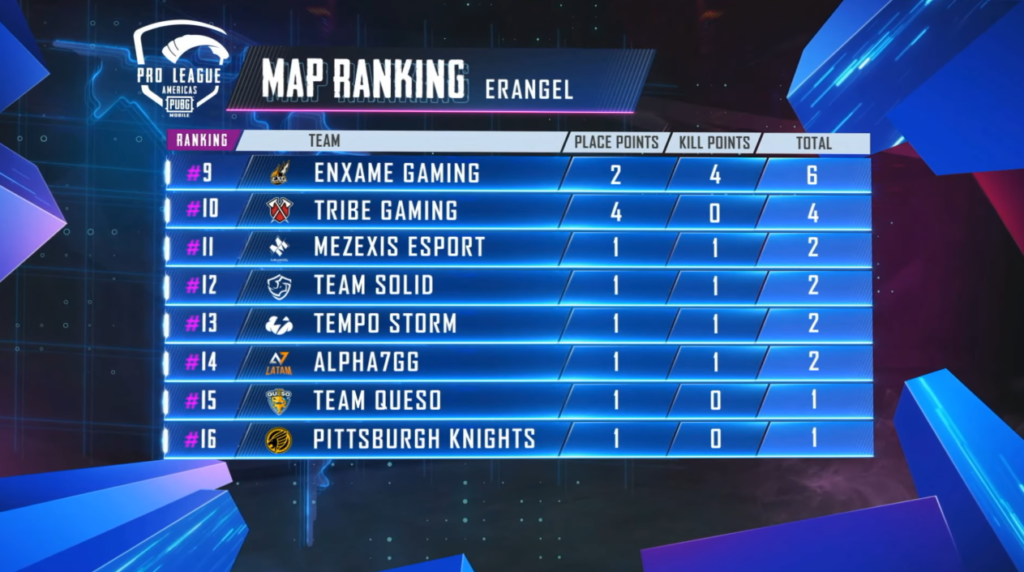 Match one – Erangel (Groups A, B, C, D)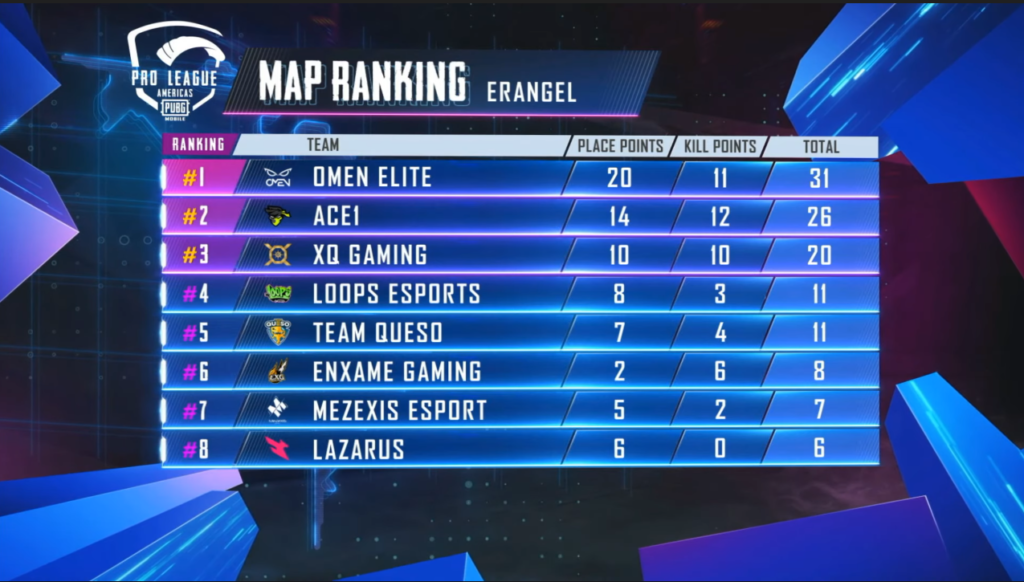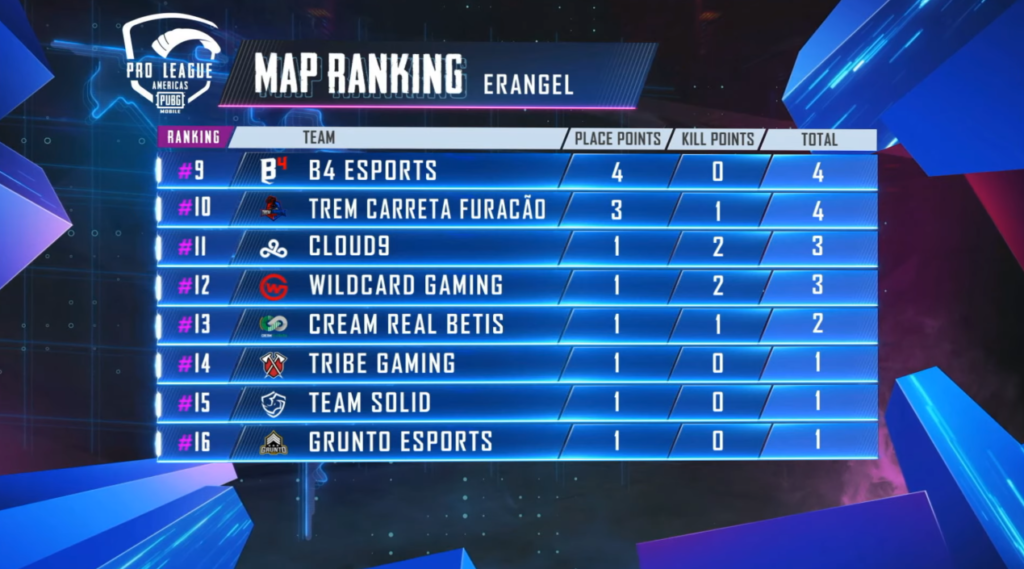 Day 15
Match five – Erangel (Groups B, C, D, E)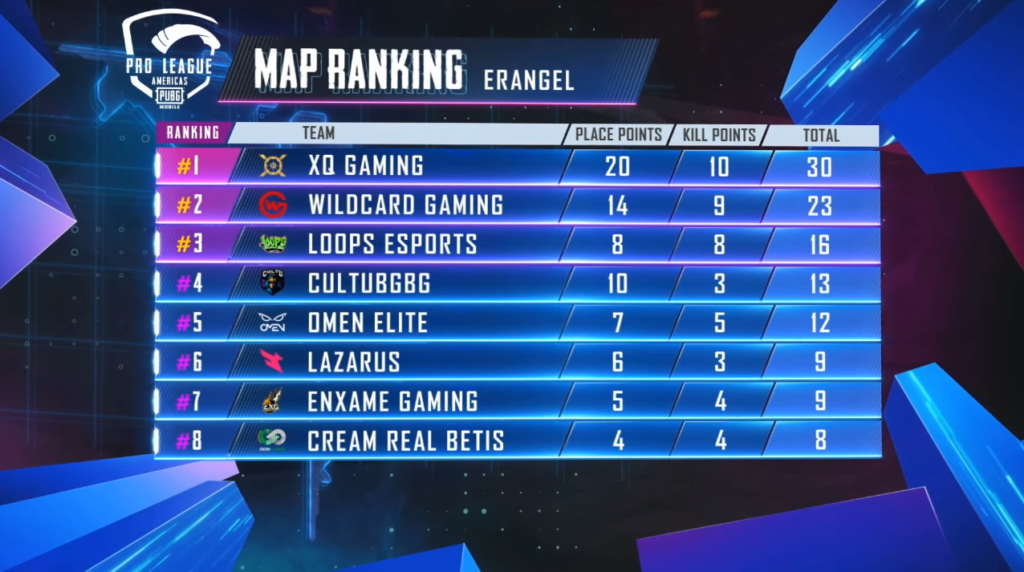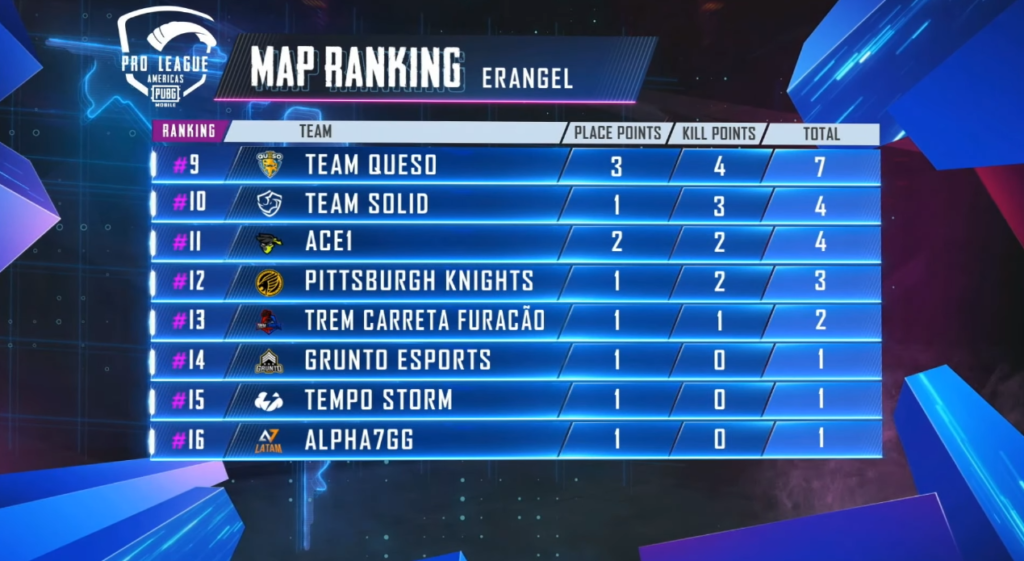 Match four – Vikendi (Groups B, C, D, E)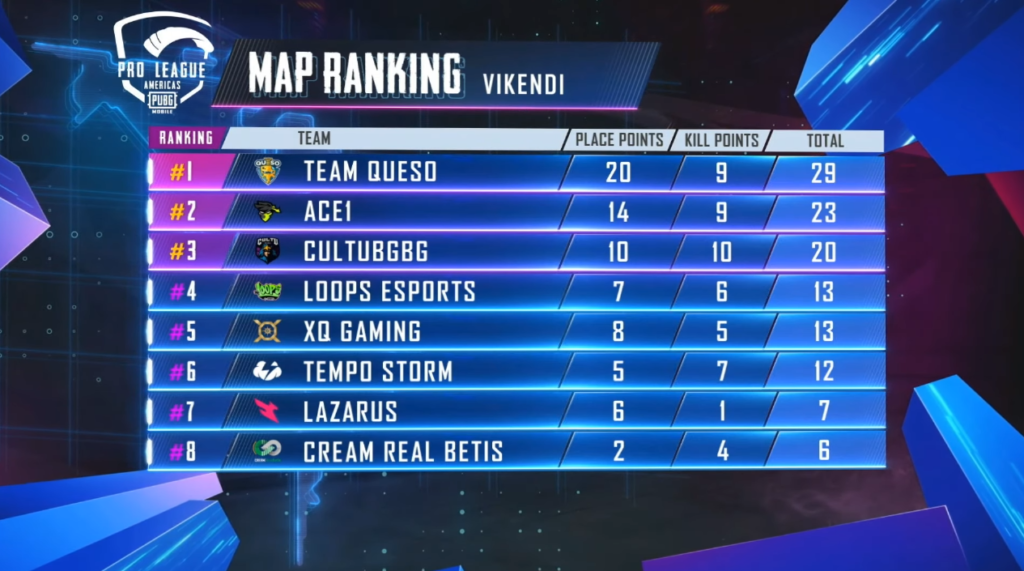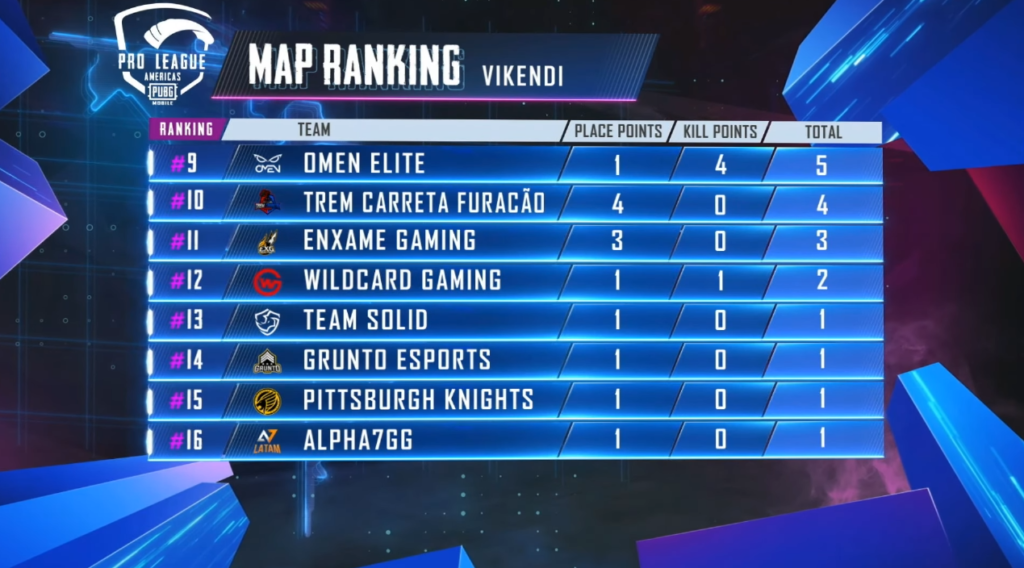 Match three – Erangel (Groups B, C, D, E)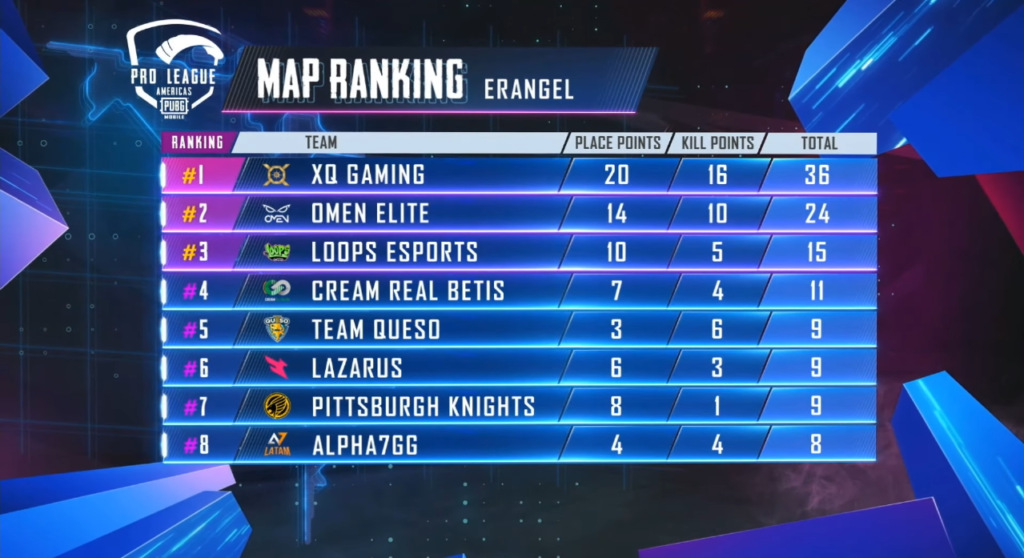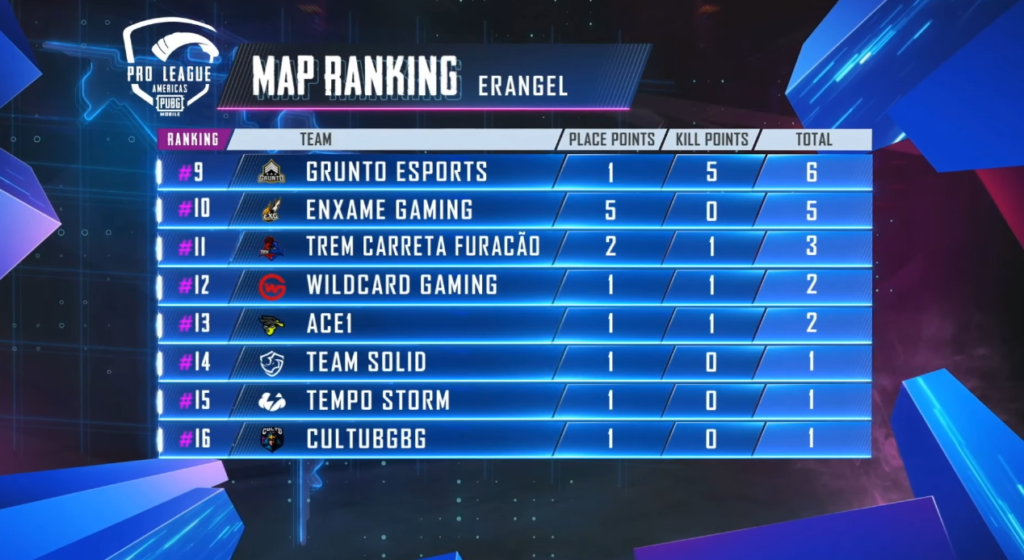 Match two – Sanhok (Groups B, C, D, E)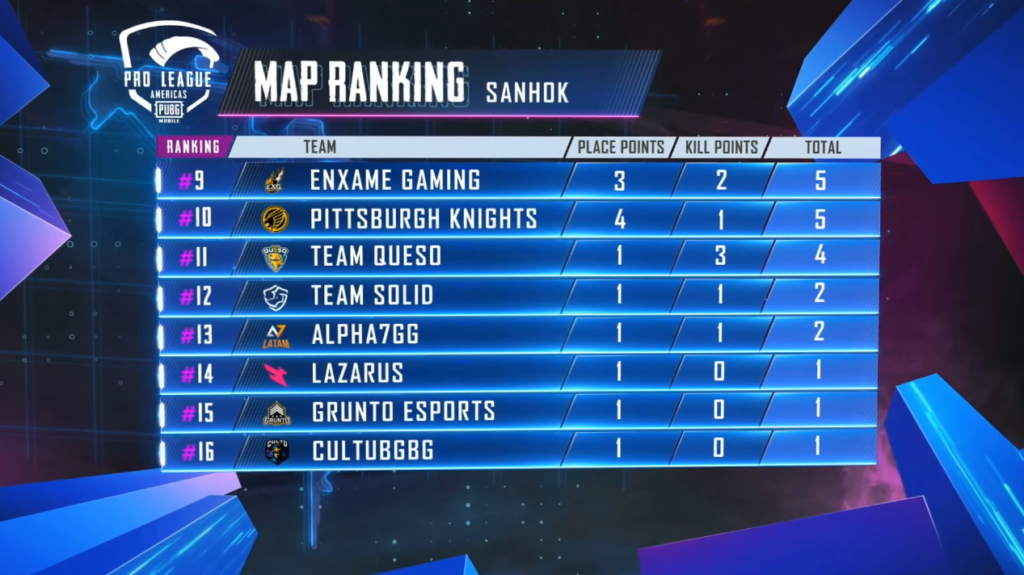 Match one – Erangel (Groups B, C, D, E)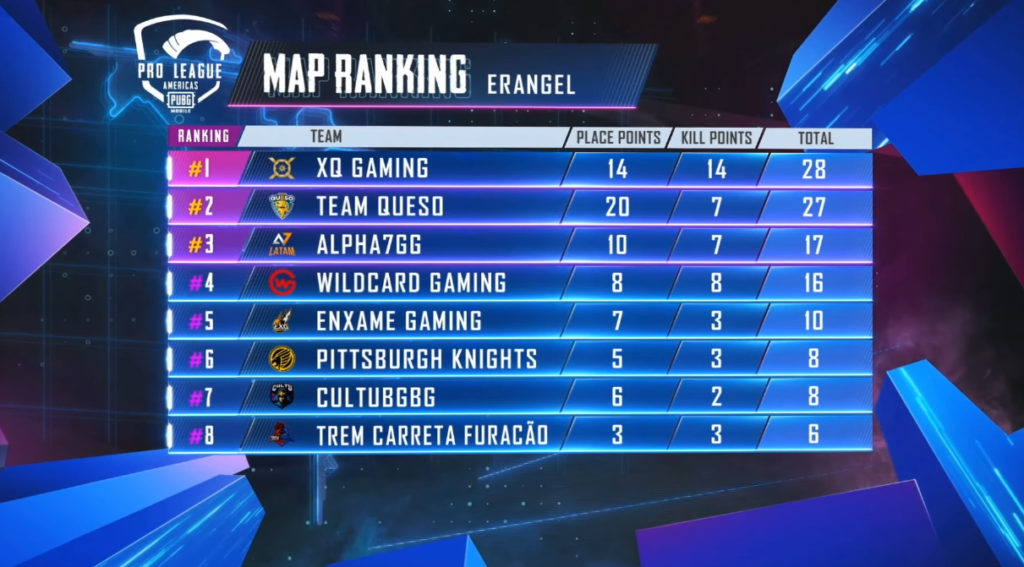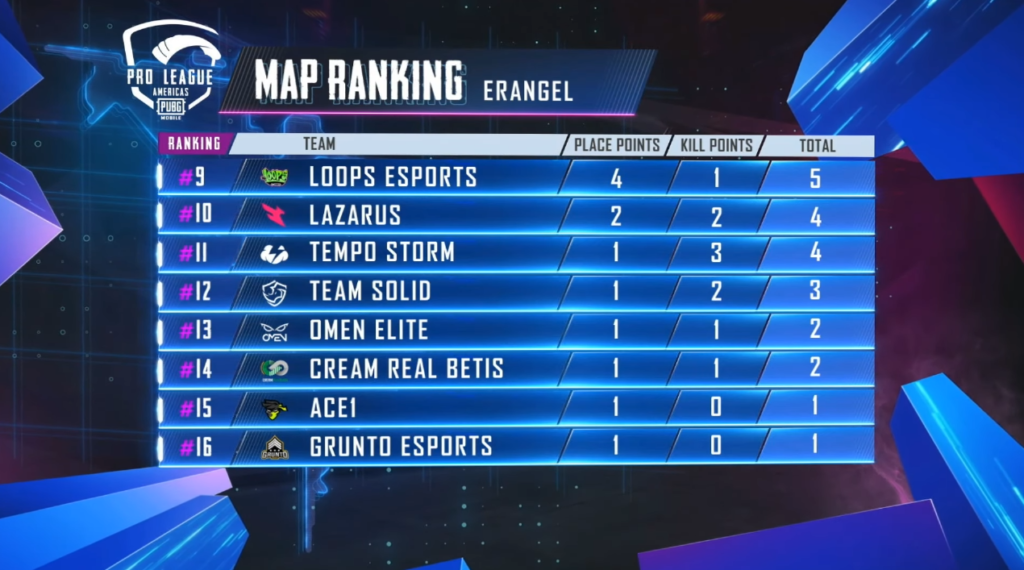 Day 14
Match five – Erangel (Groups A, C, D, E)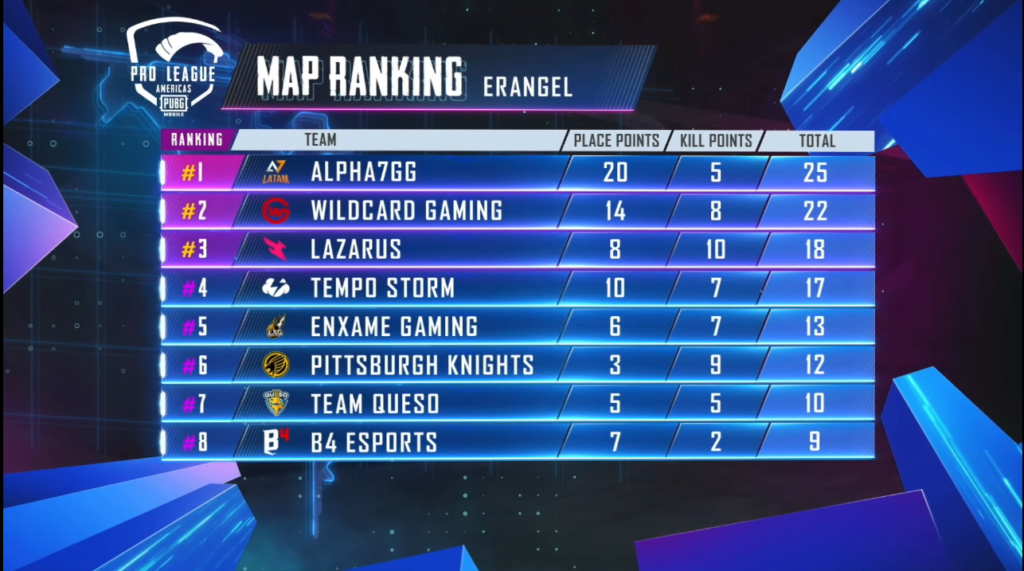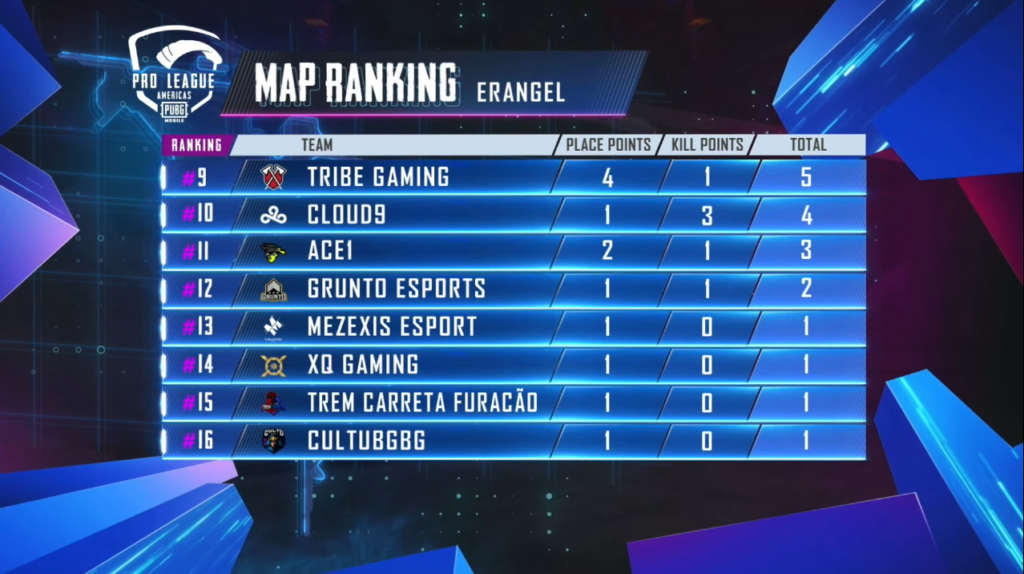 Match four – Vikendi (Groups A, C, D, E)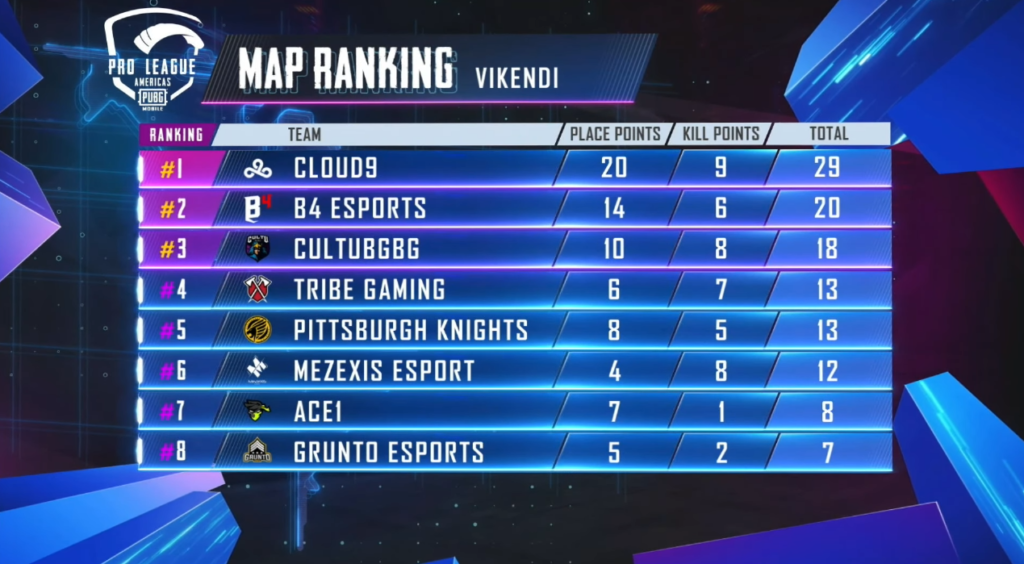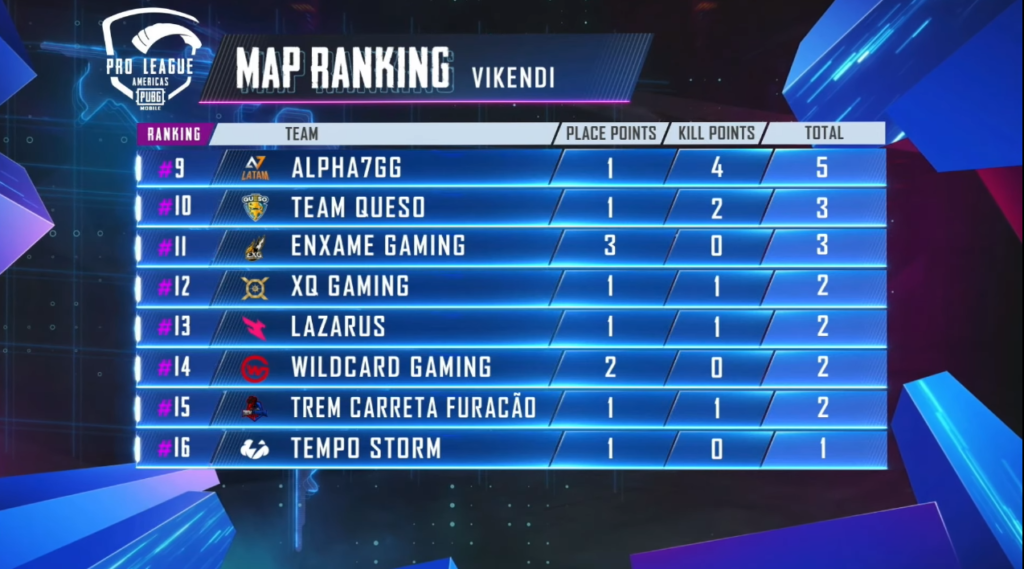 Match three – Erangel (Groups A, C, D, E)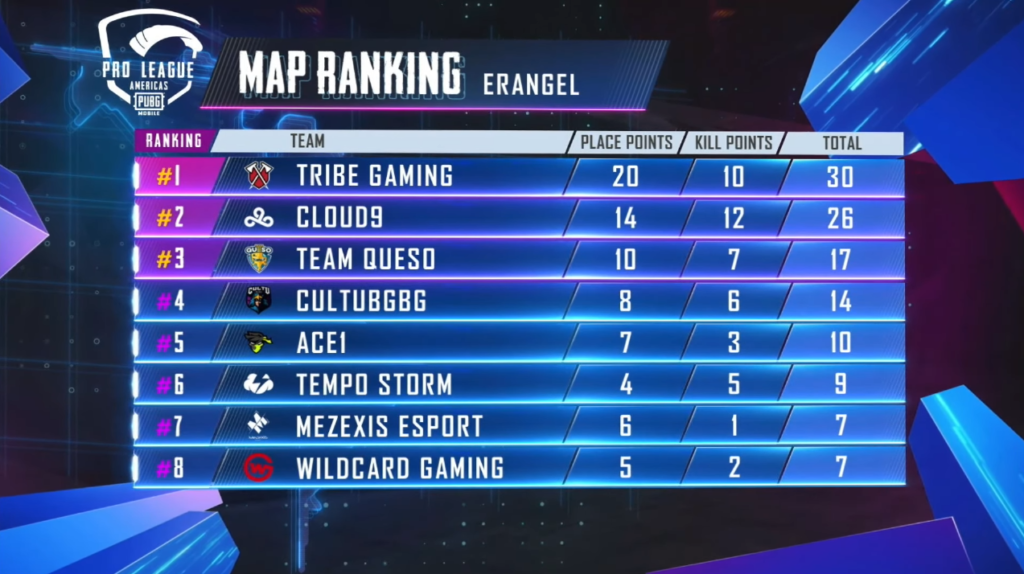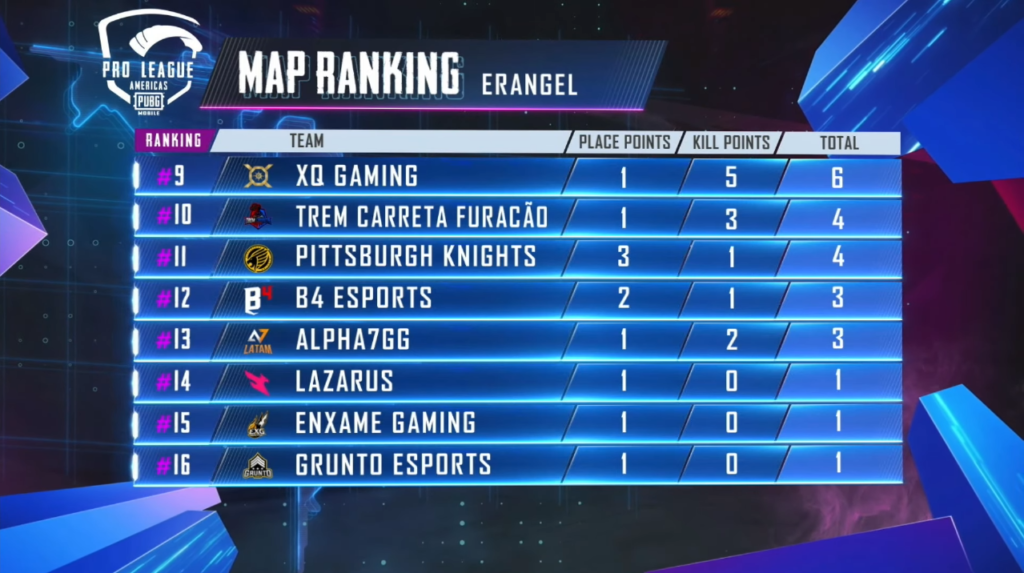 Match two – Sanhok (Groups A, C, D, E)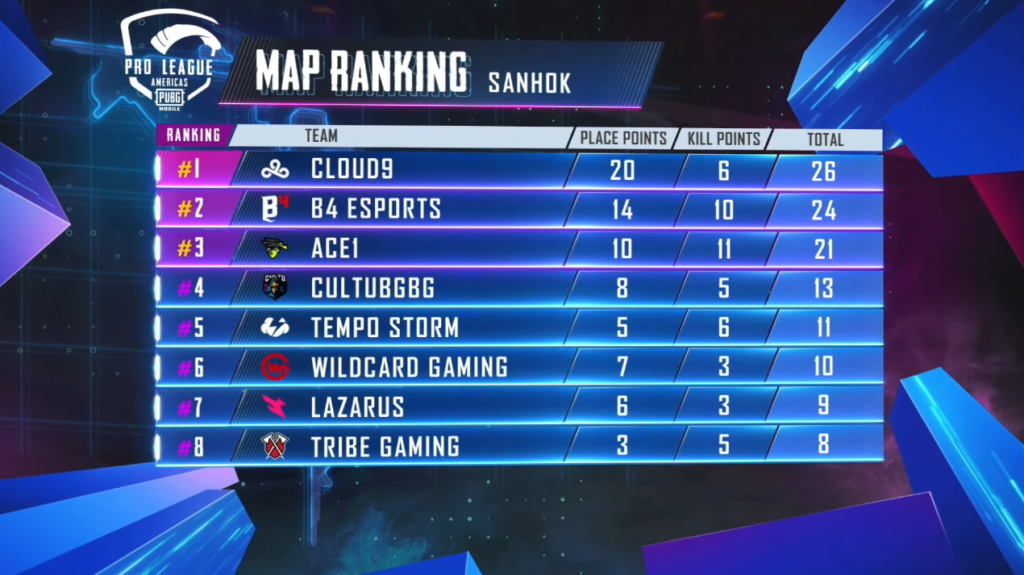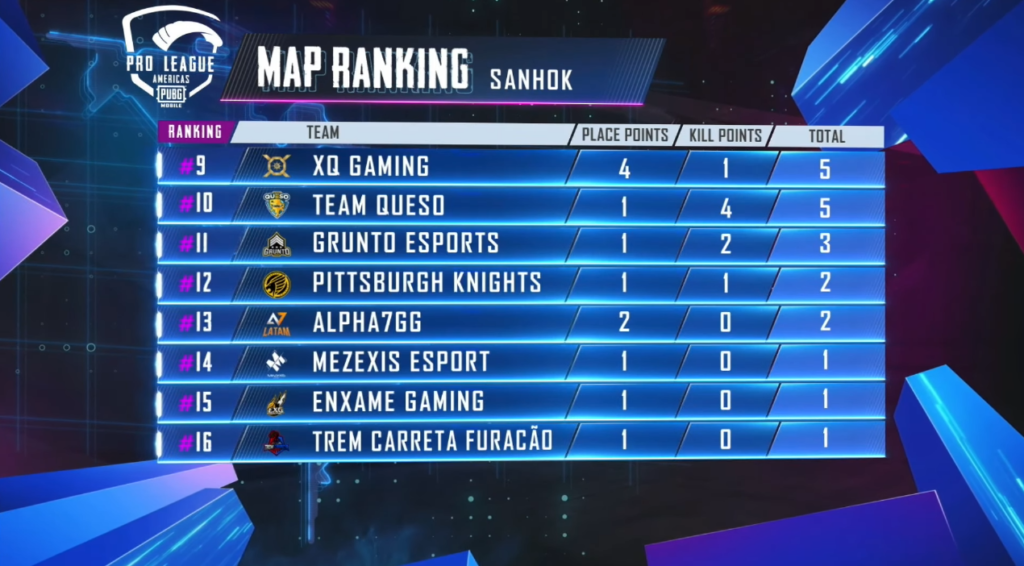 Match one – Erangel (Groups A, C, D, E)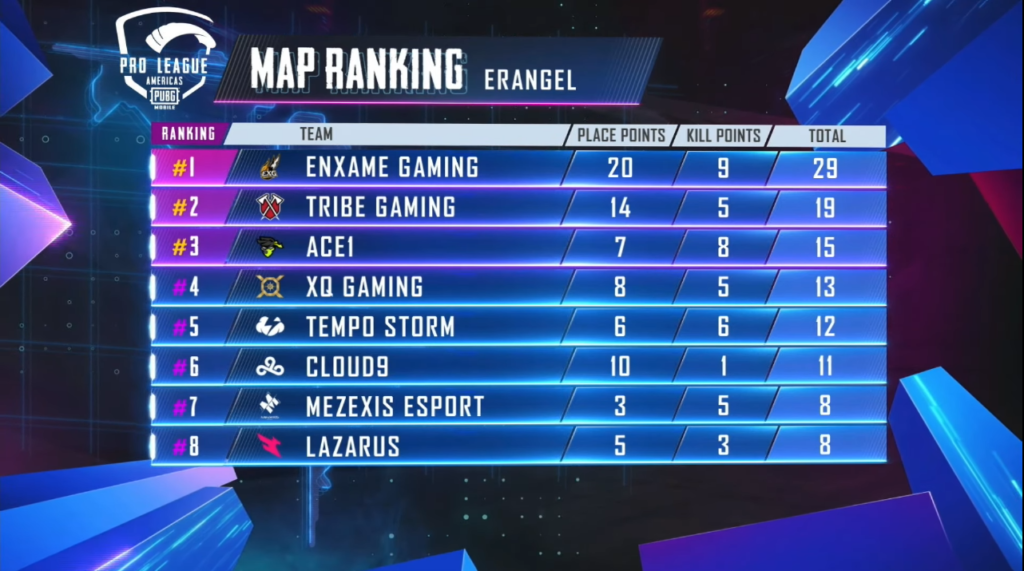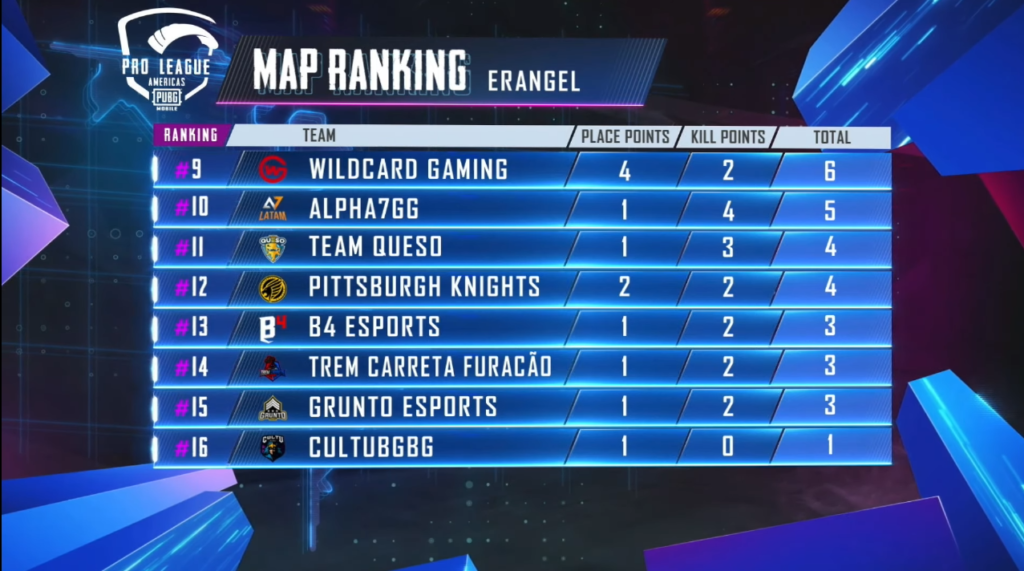 Day 13
Match five – Erangel (Groups A, B, D, E)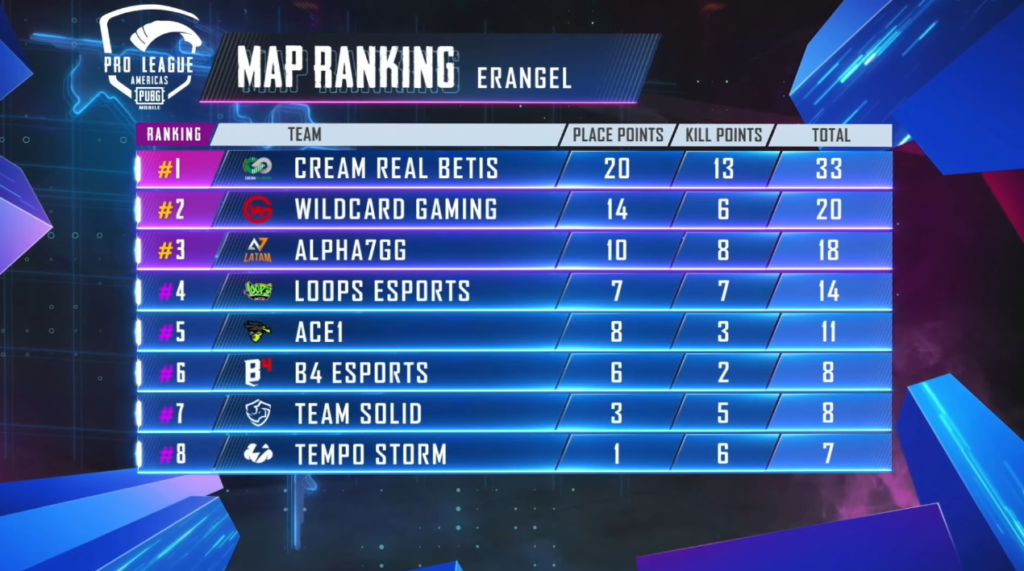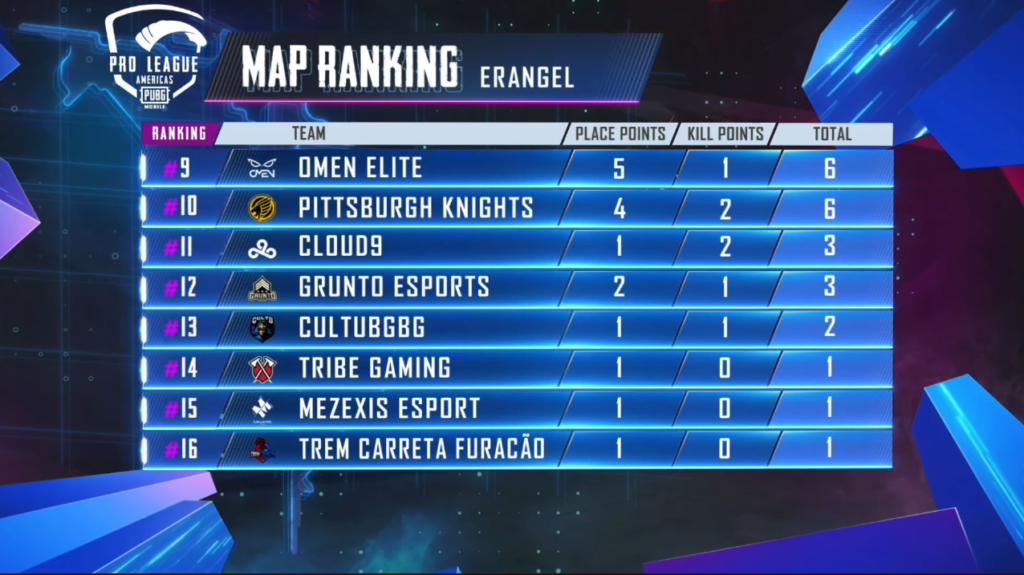 Match four – Vikendi (Groups A, B, D, E)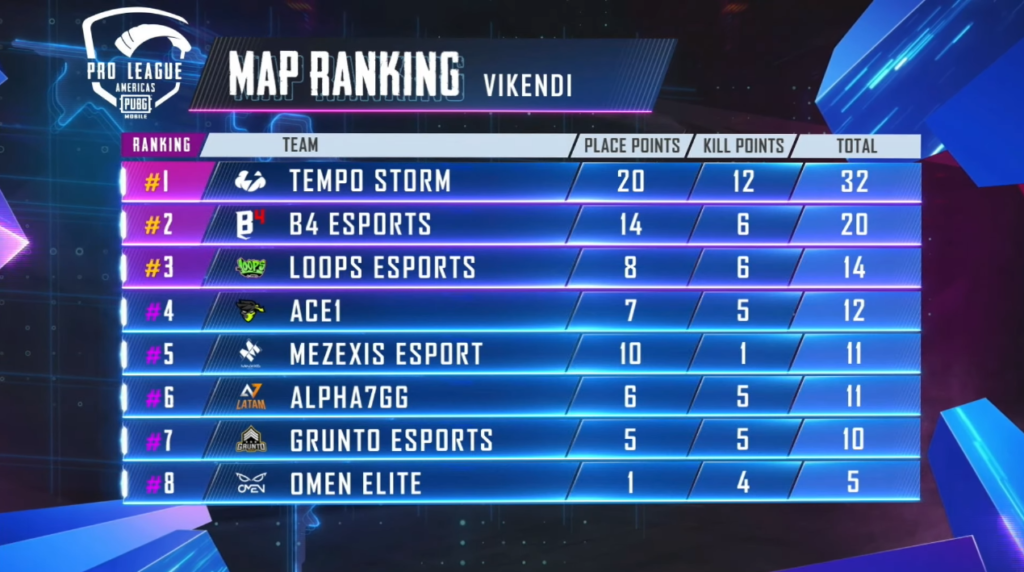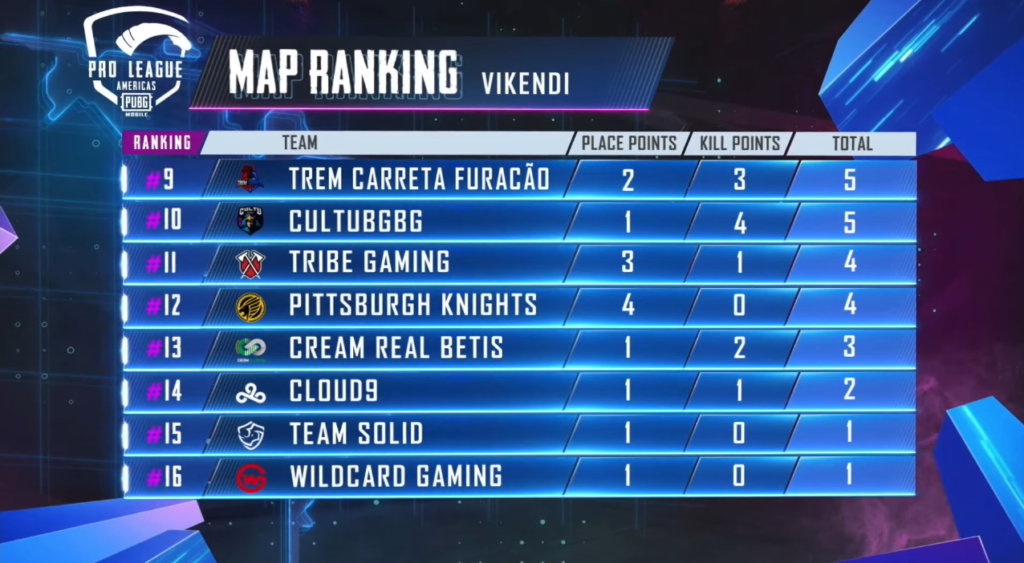 Match three – Erangel (Groups A, B, D, E)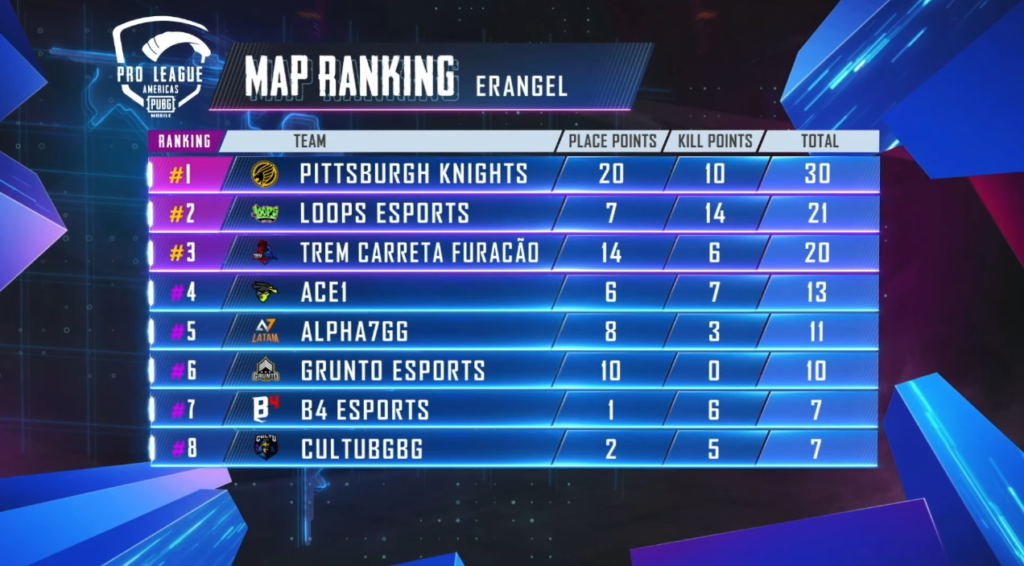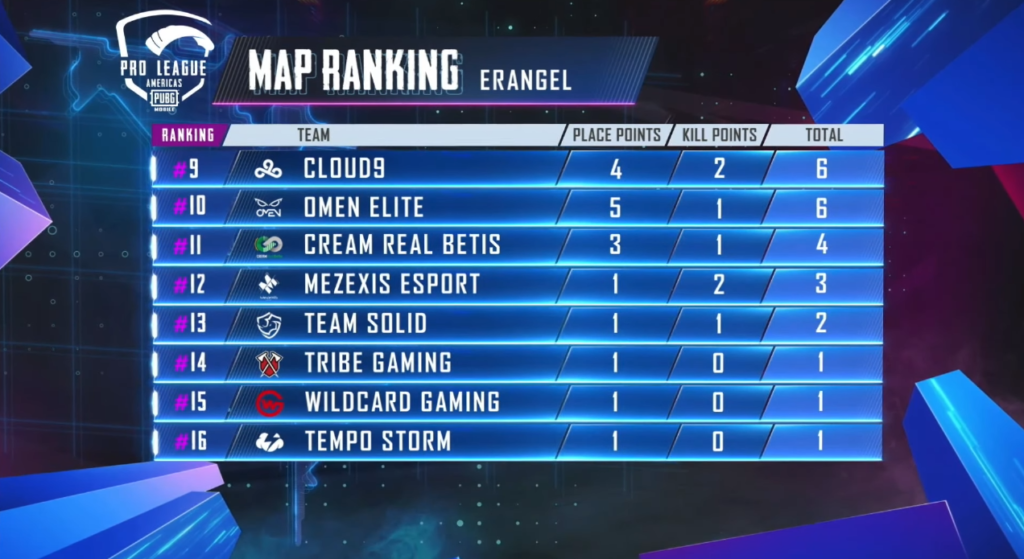 Match two – Sanhok (Groups A, B, D, E)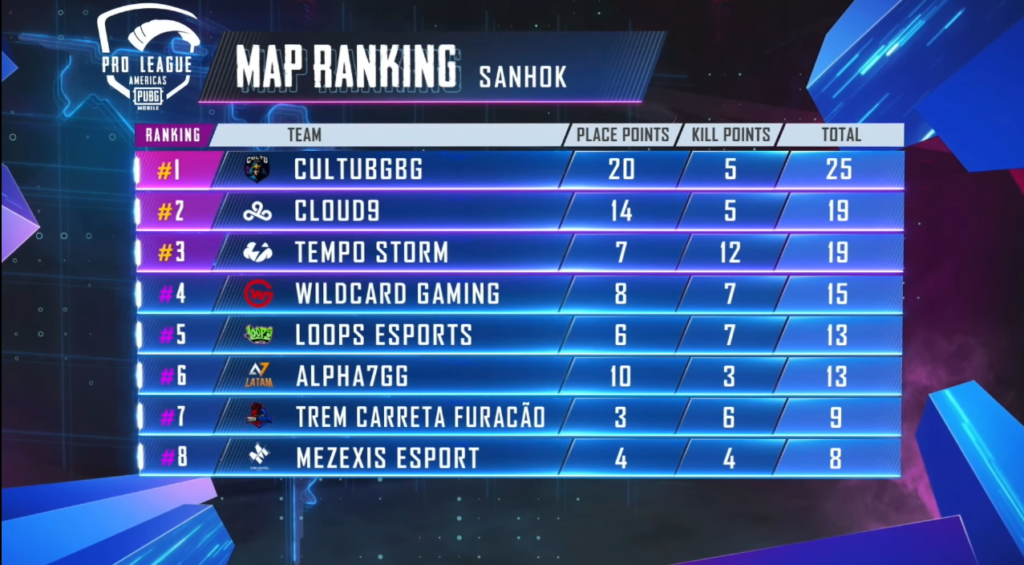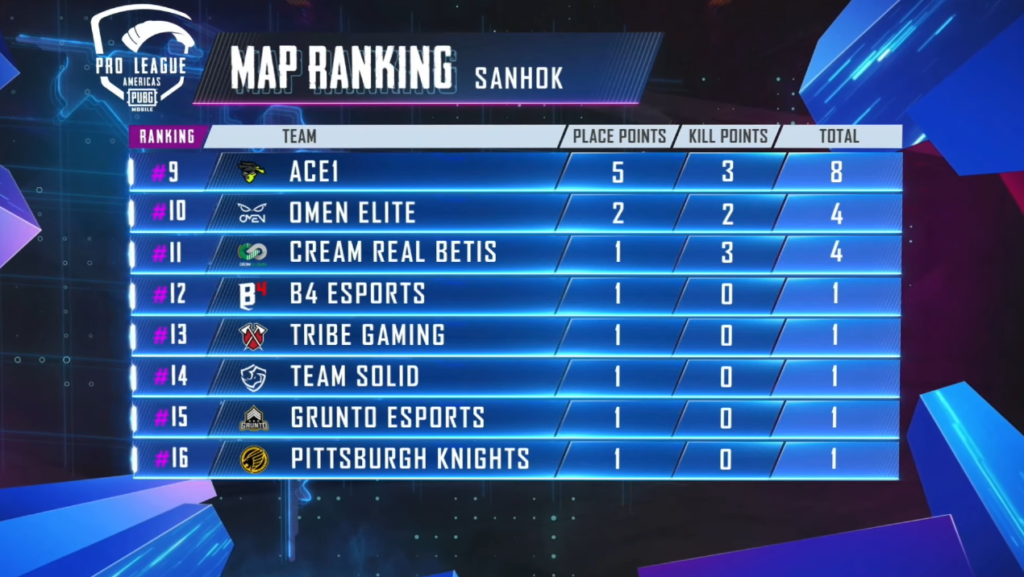 Match one – Erangel (Groups A, B, D, E)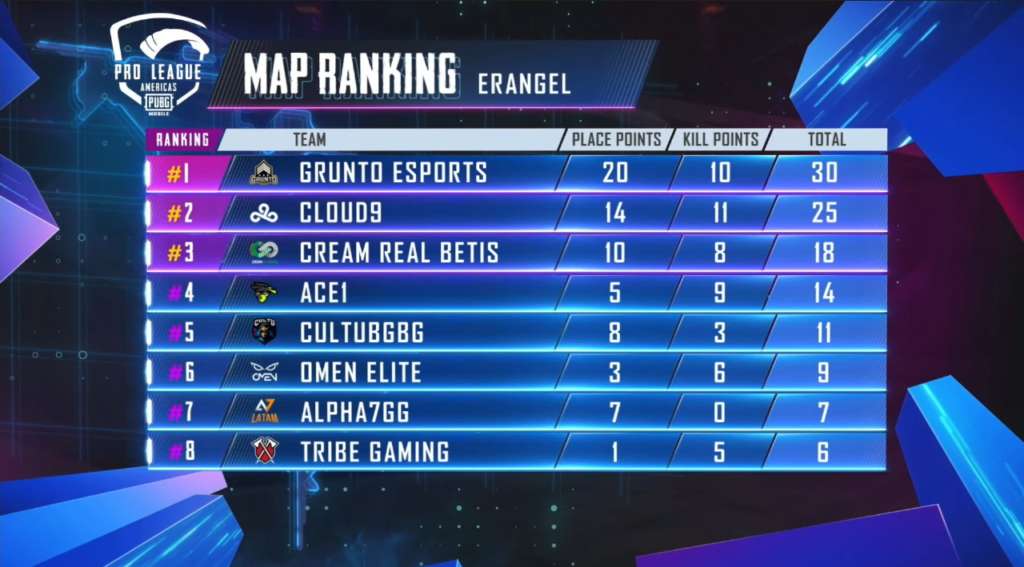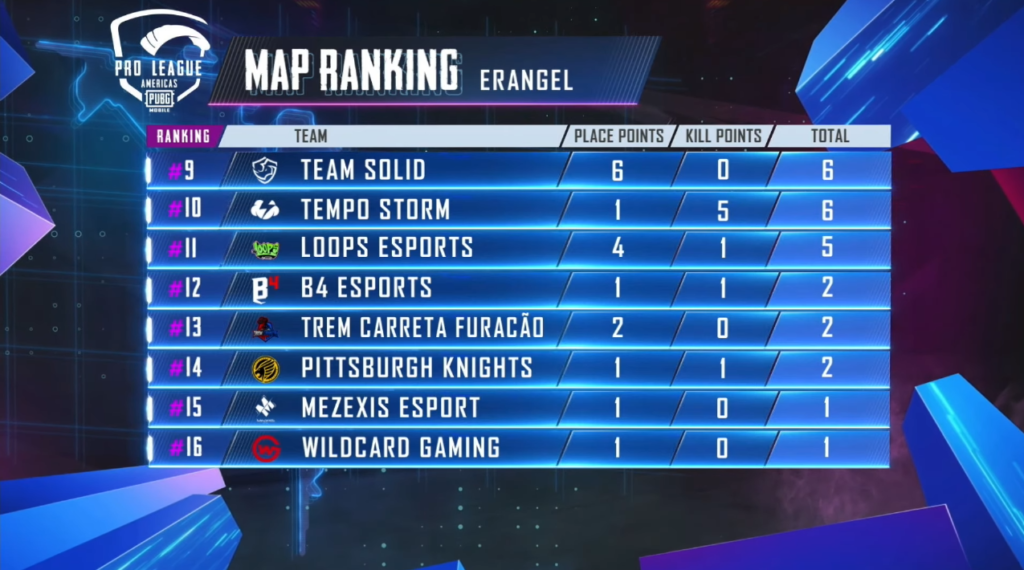 Day 12
Match five – Erangel (Groups A, B, C, E)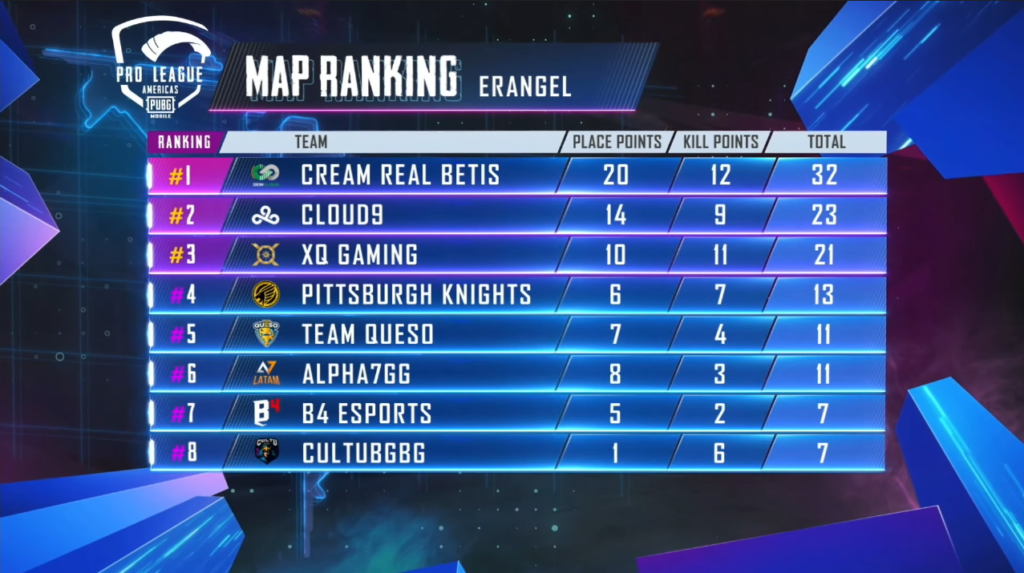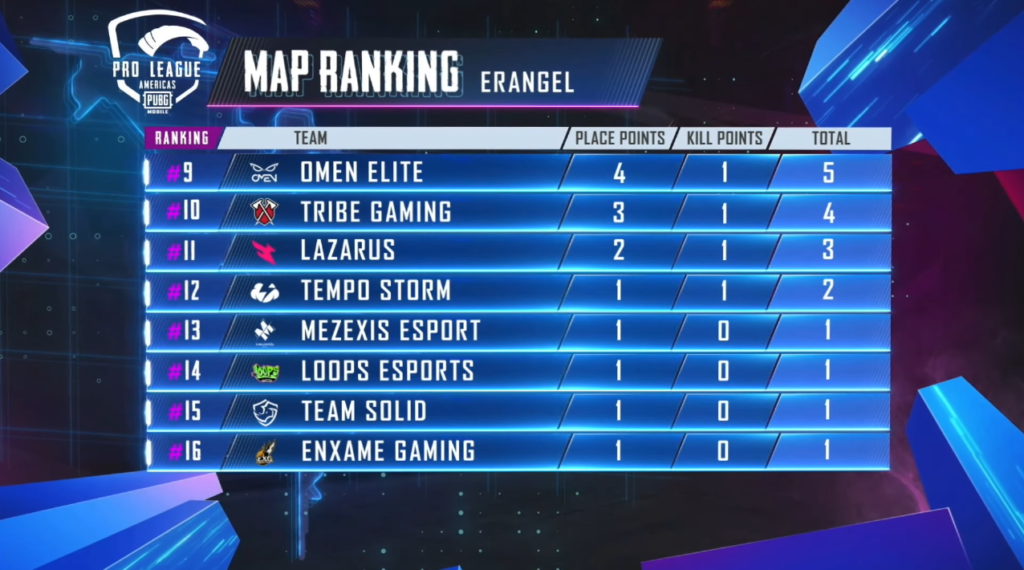 Match four – Vikendi (Groups A, B, C, E)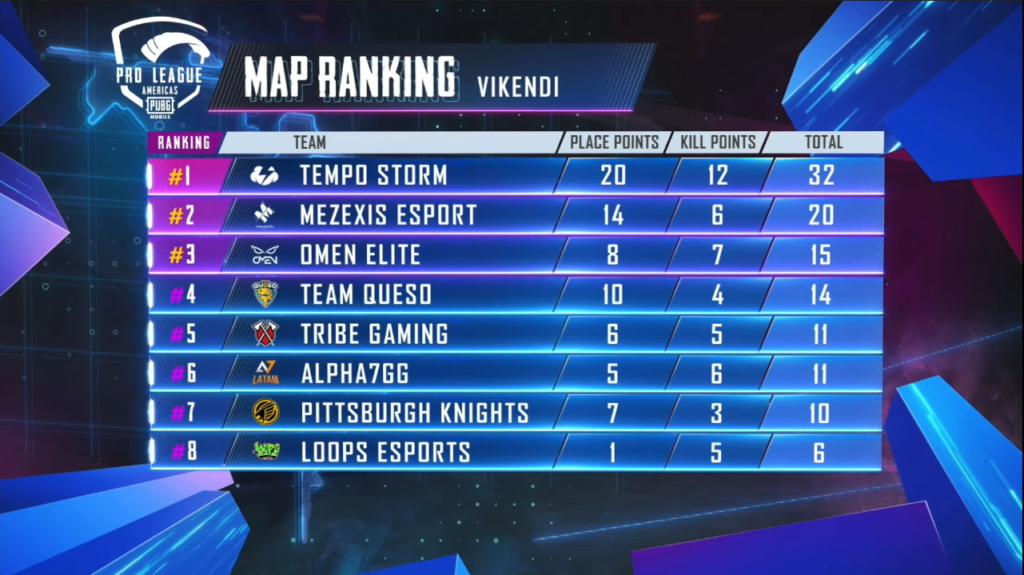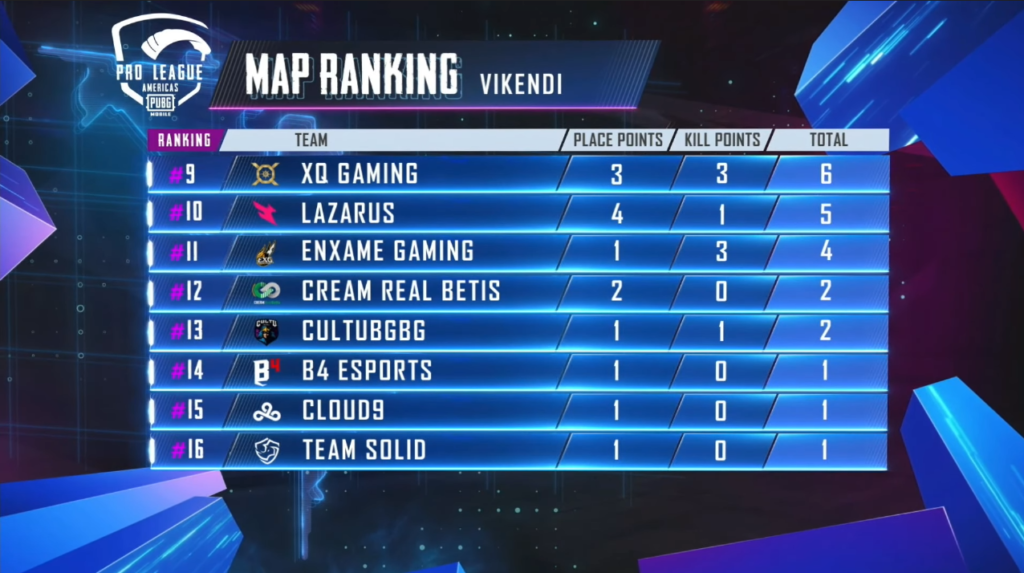 Match three – Erangel (Groups A, B, C, E)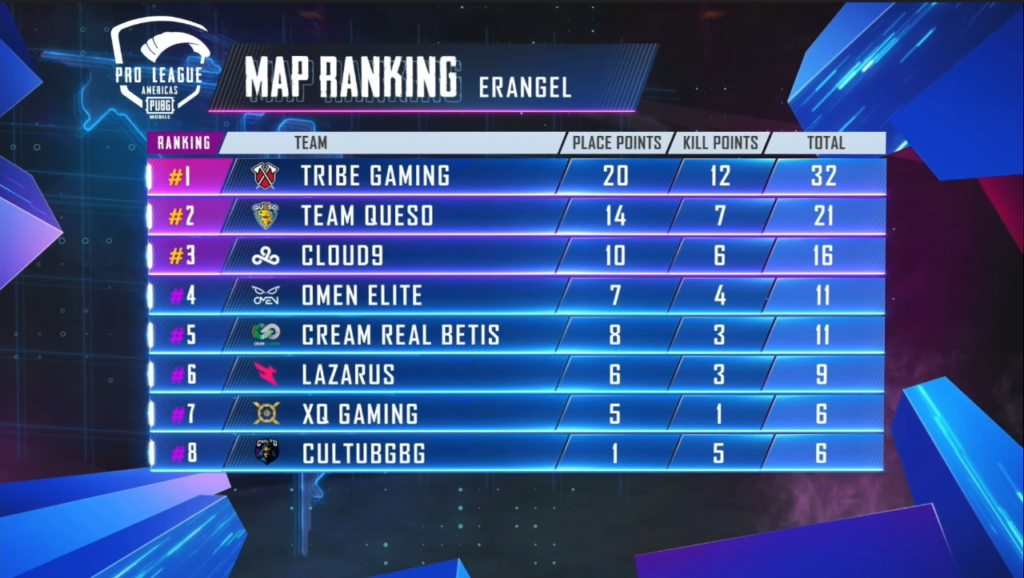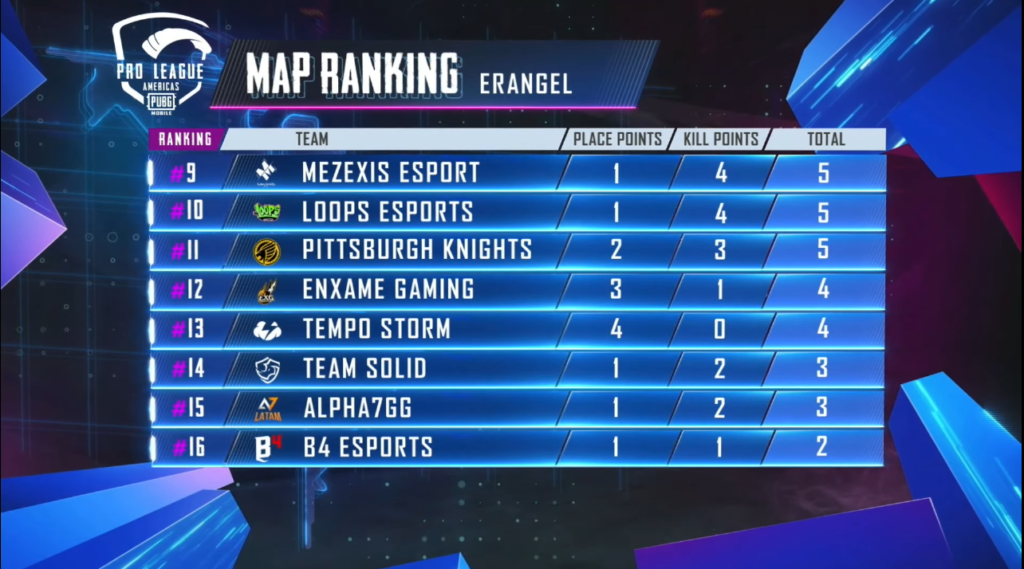 Match two – Sanhok (Groups A, B, C, E)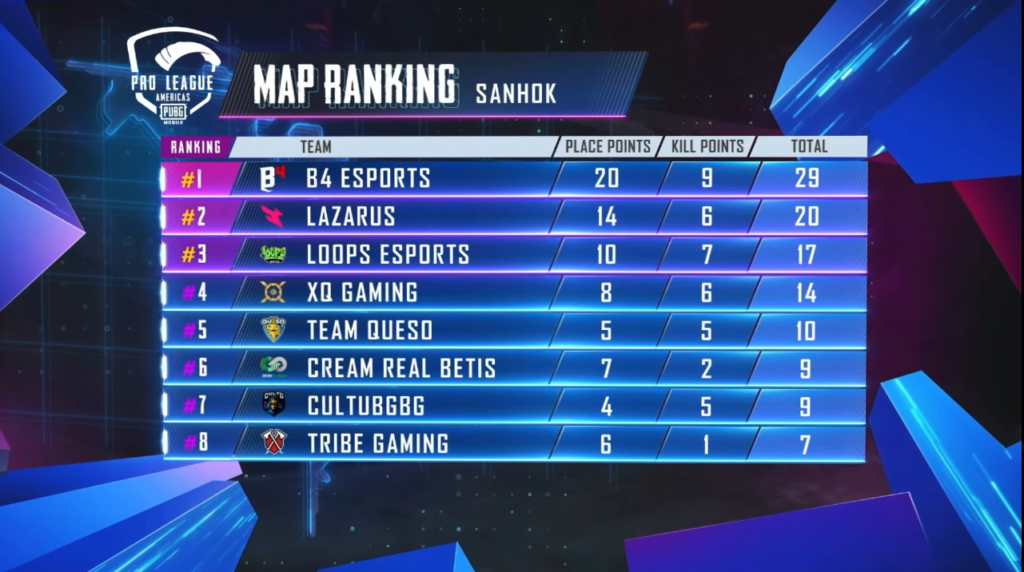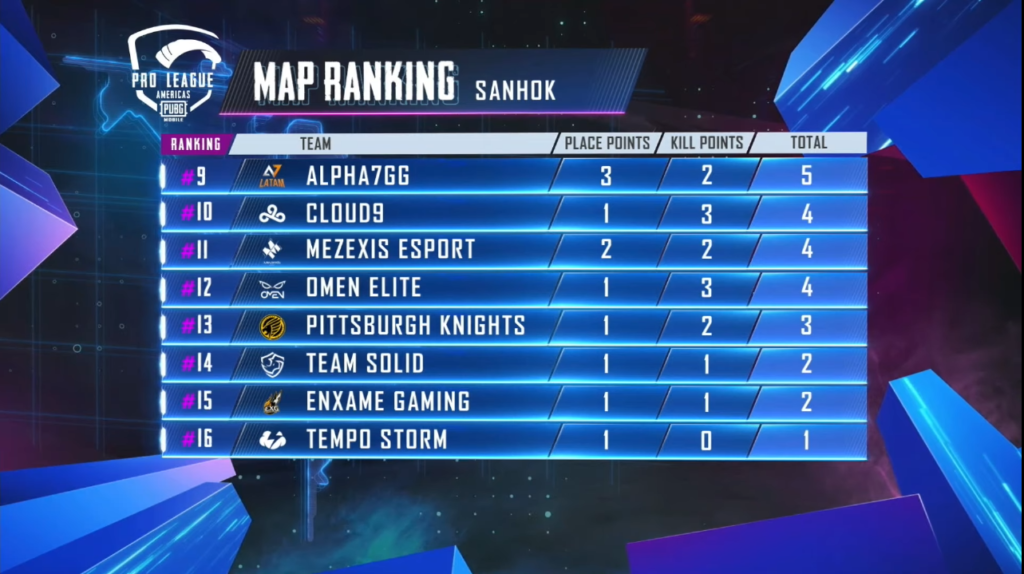 Match one – Erangel (Groups A, B, C, E)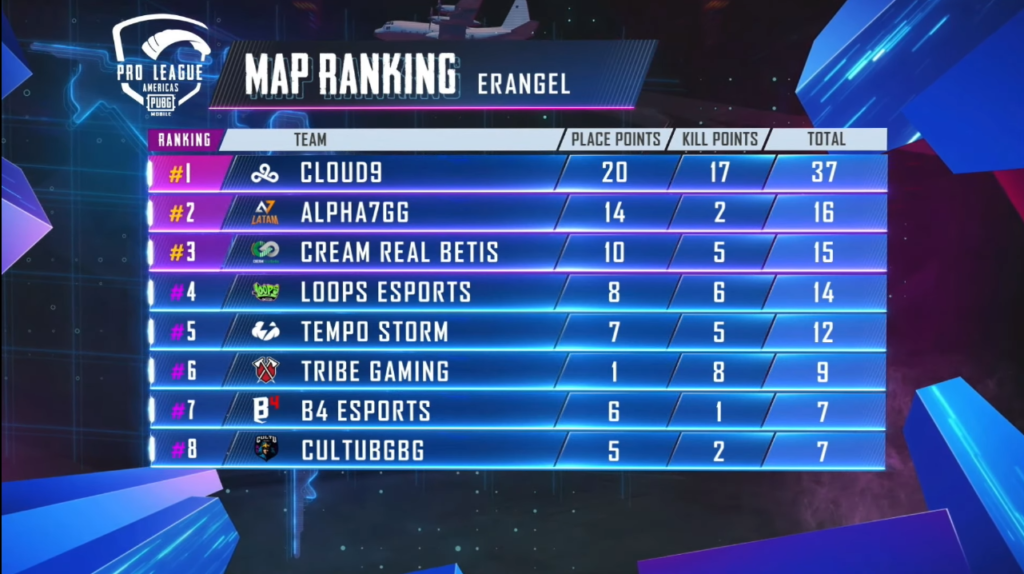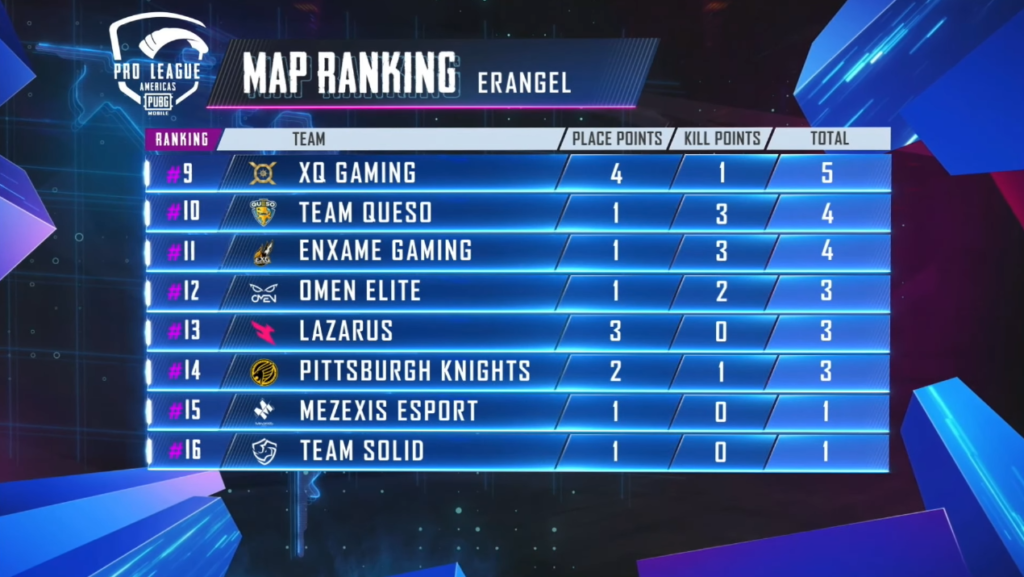 Day 11
Match five – Erangel (Groups A, B, C, D)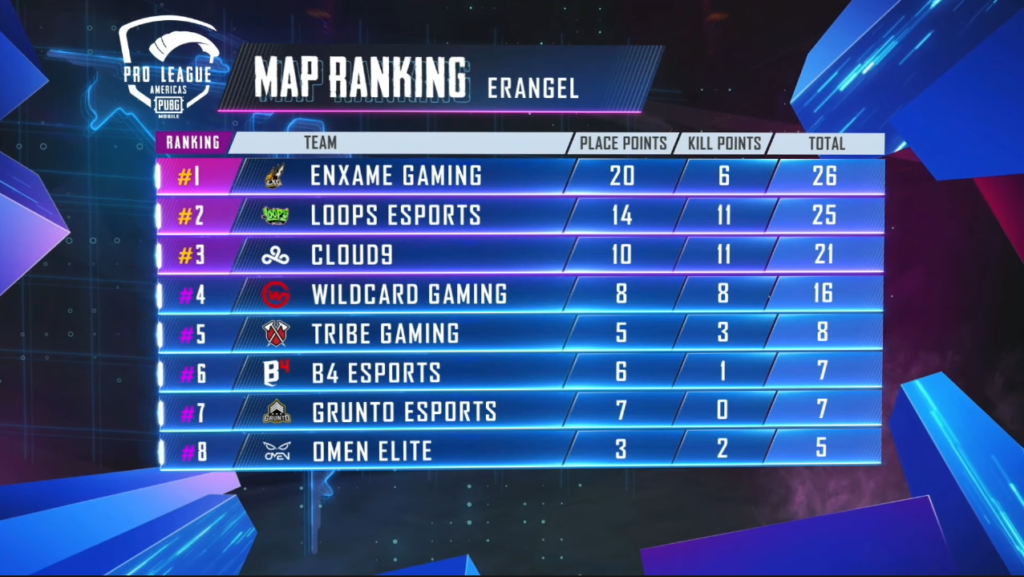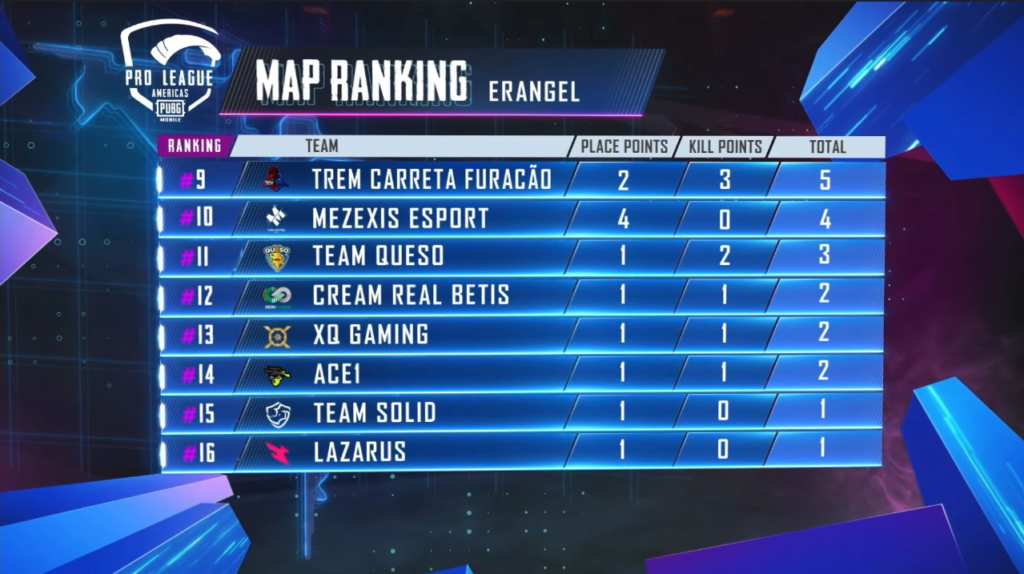 Match four – Vikendi (Groups A, B, C, D)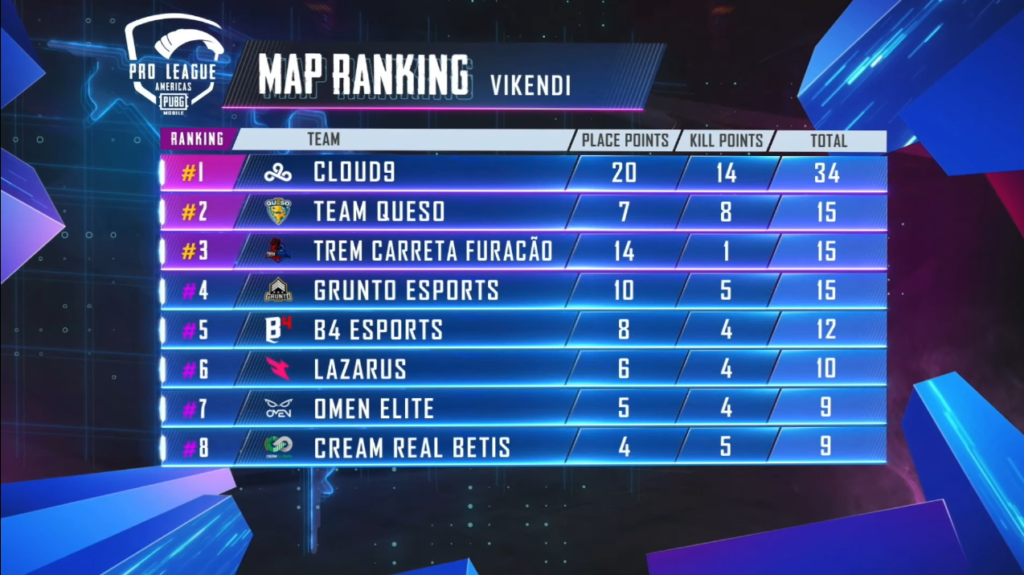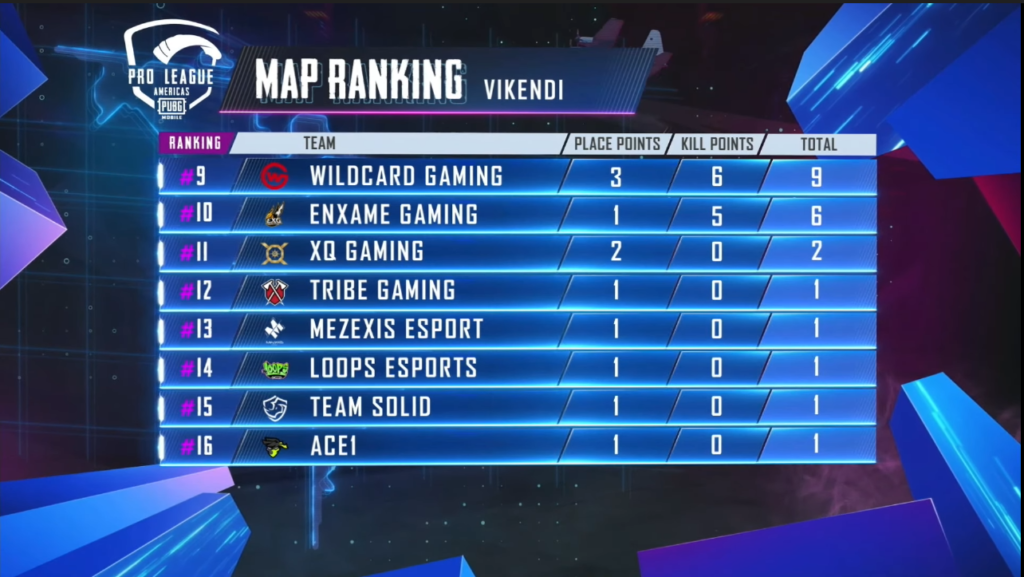 Match three – Erangel (Groups A, B, C, D)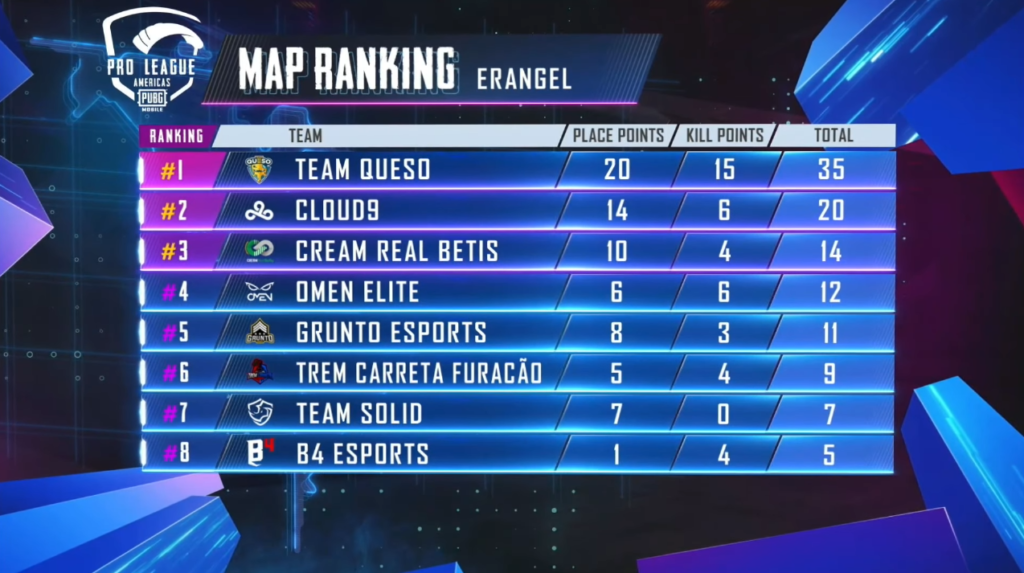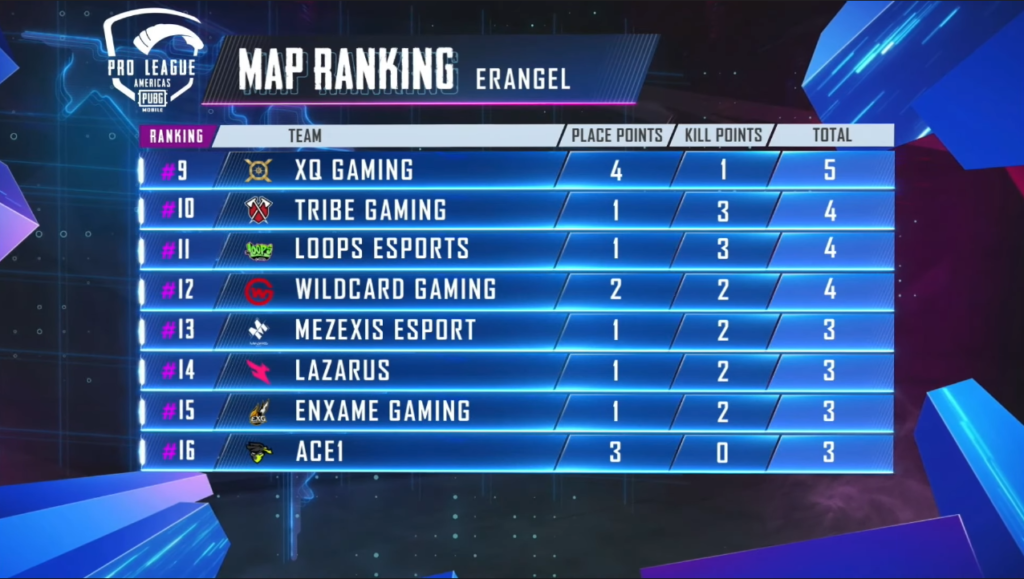 Match two – Sanhok (Groups A, B, C, D)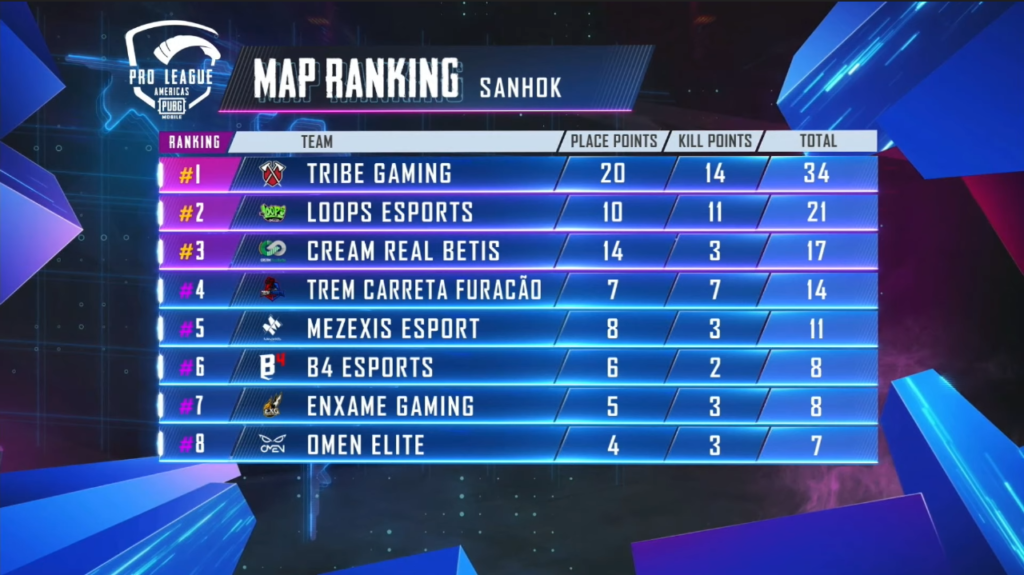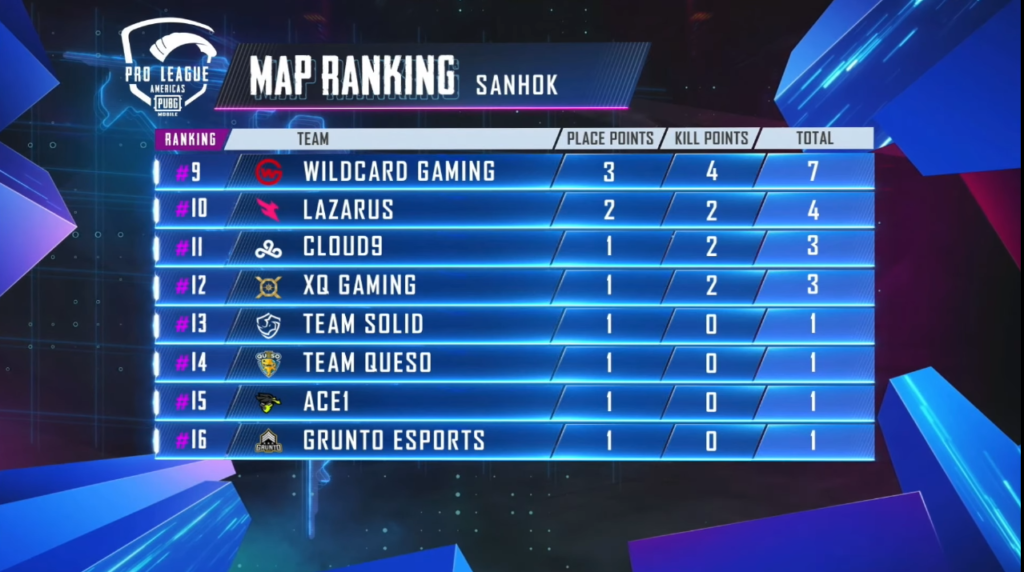 Match one – Erangel (Groups A, B, C, D)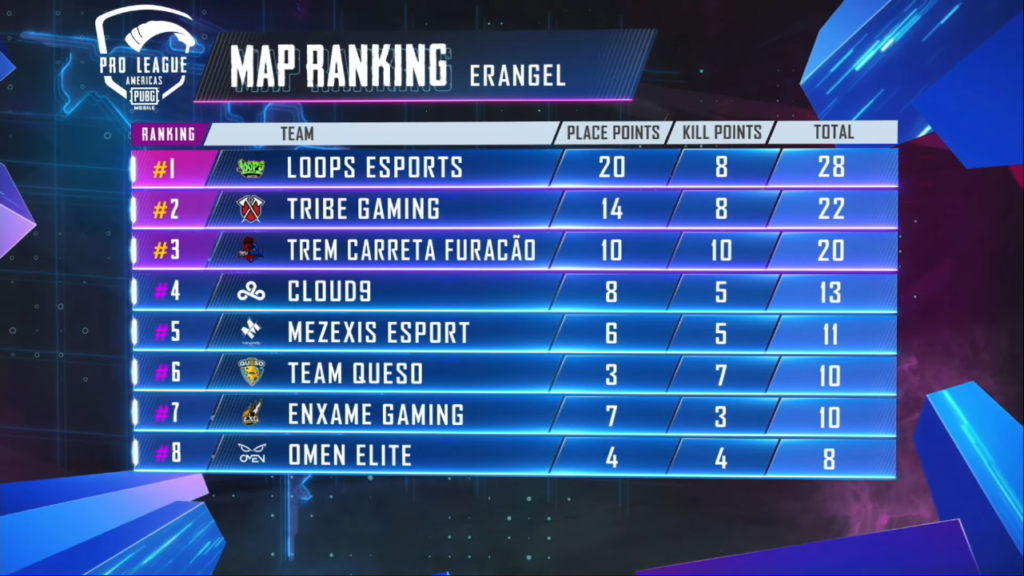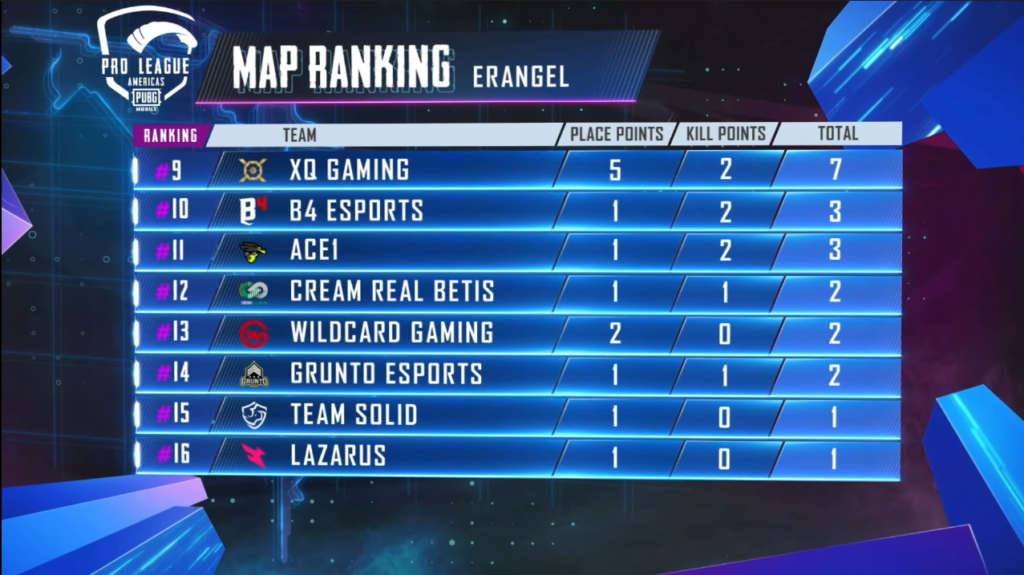 Day 10
Match five – Erangel (Groups A, C, D, E)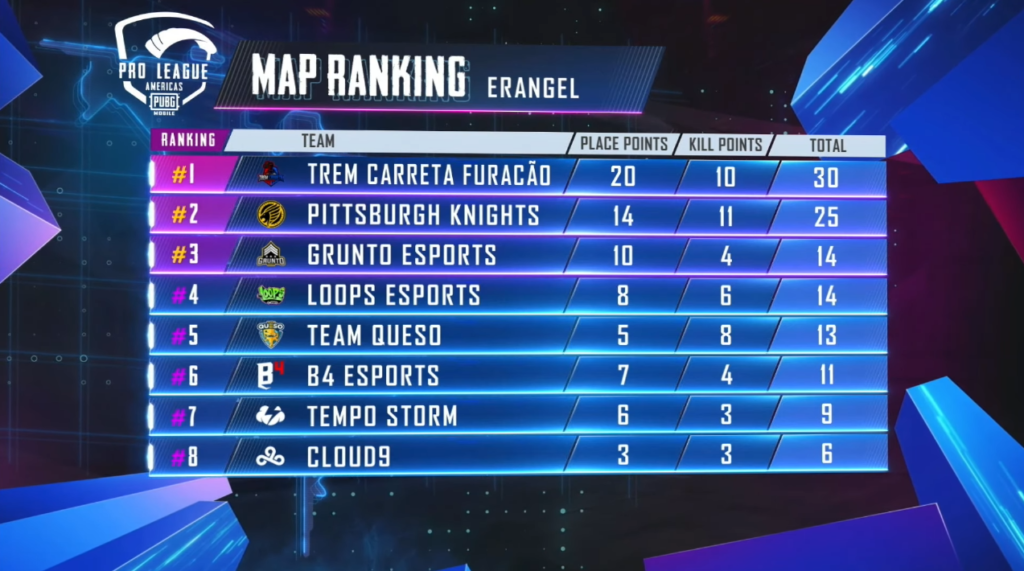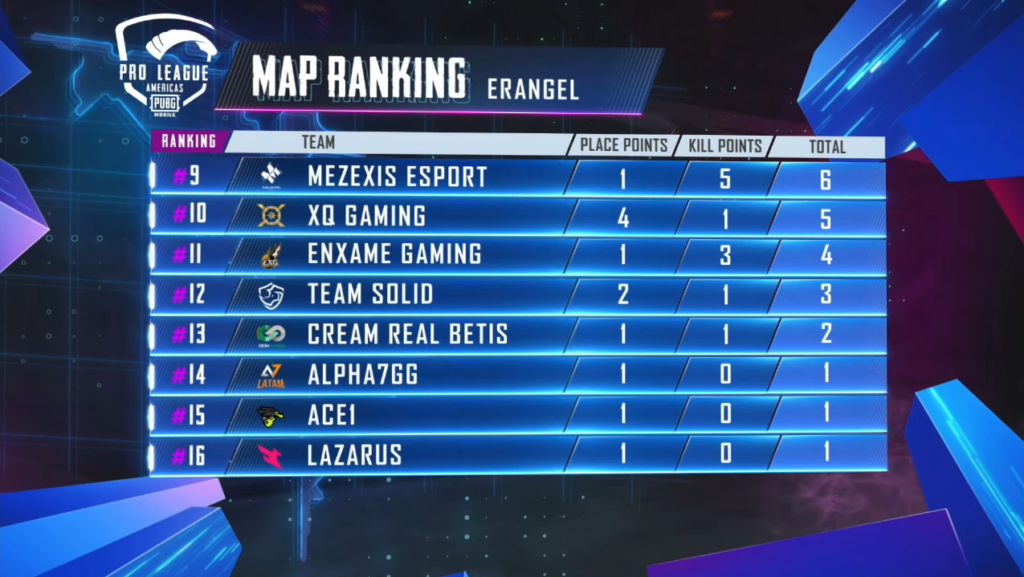 Match four – Vikendi (Groups A, C, D, E)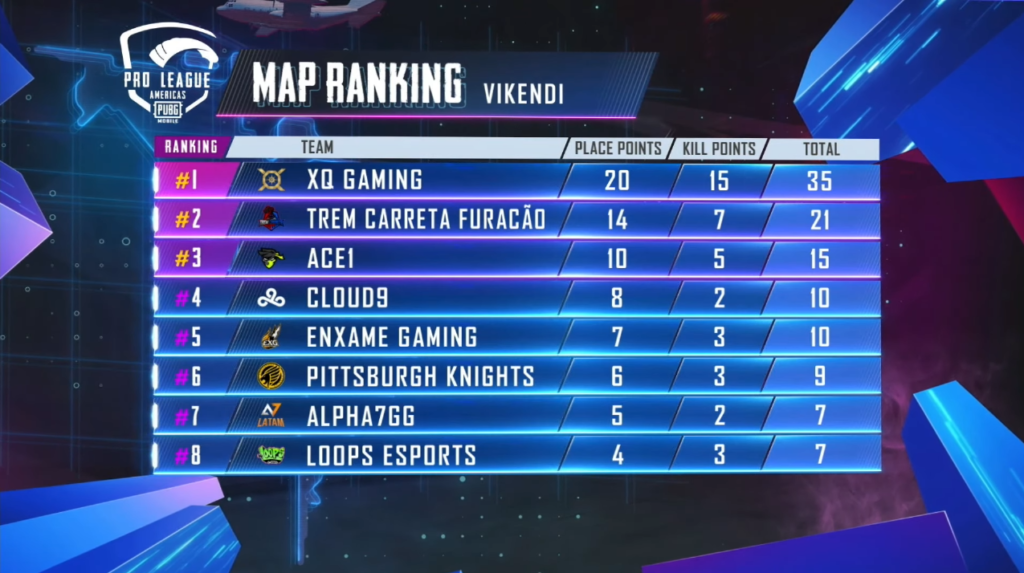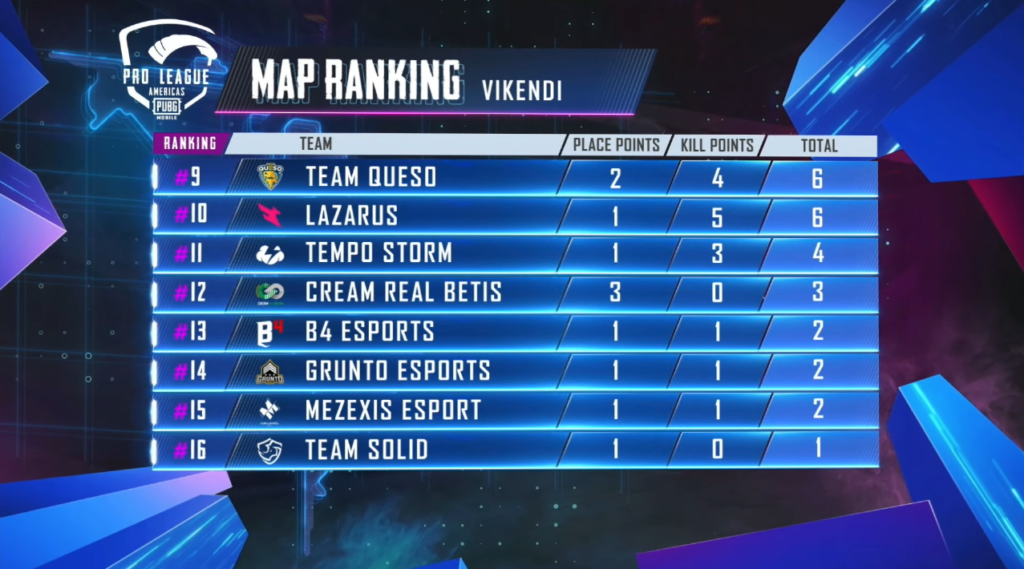 Match three – Erangel (Groups A, C, D, E)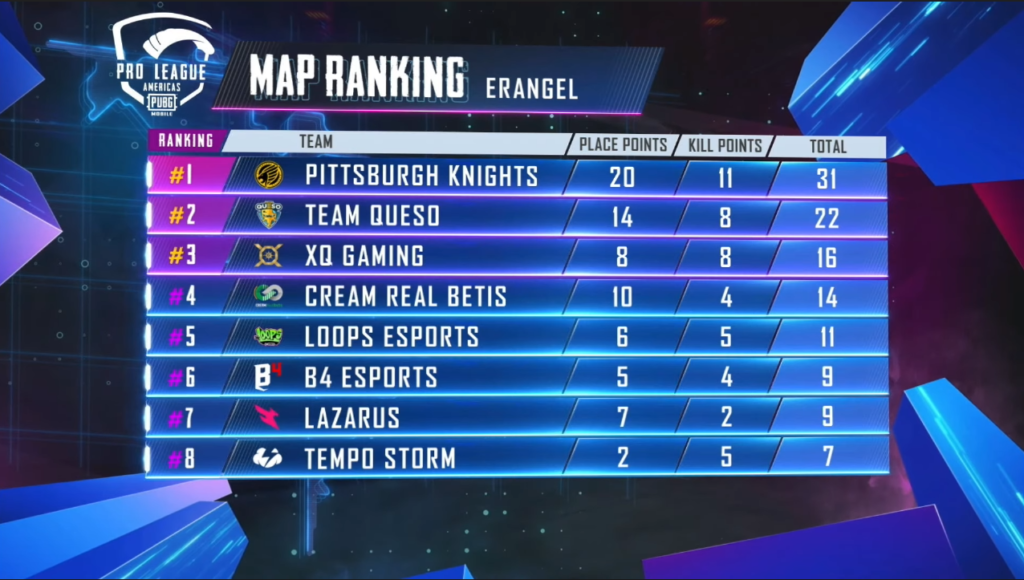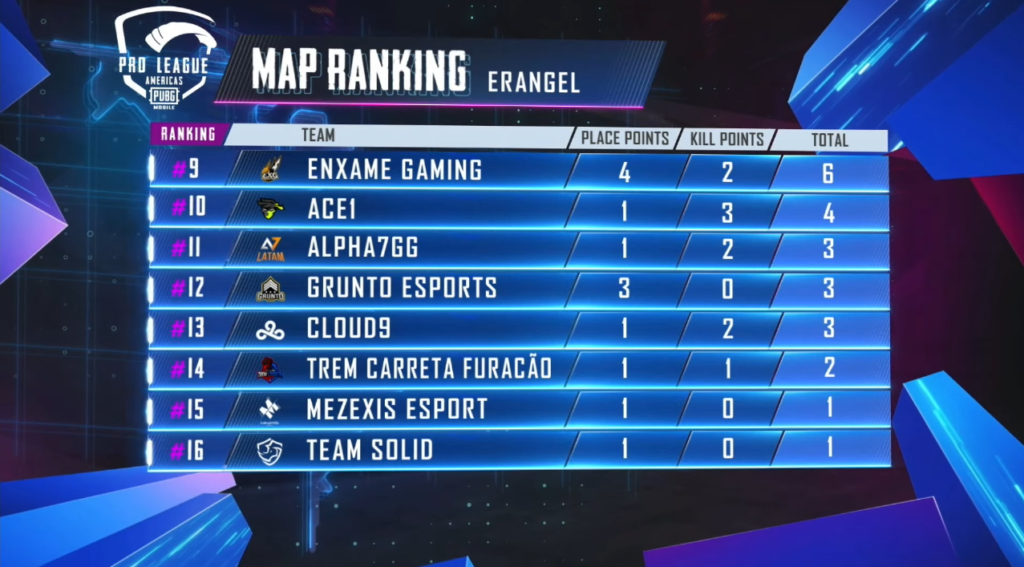 Match two – Sanhok (Groups A, C, D, E)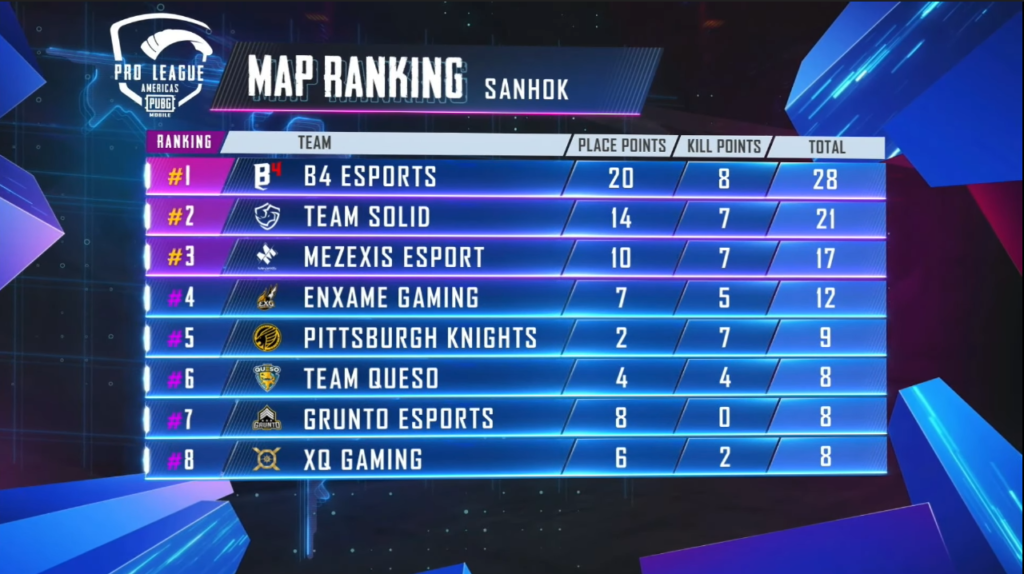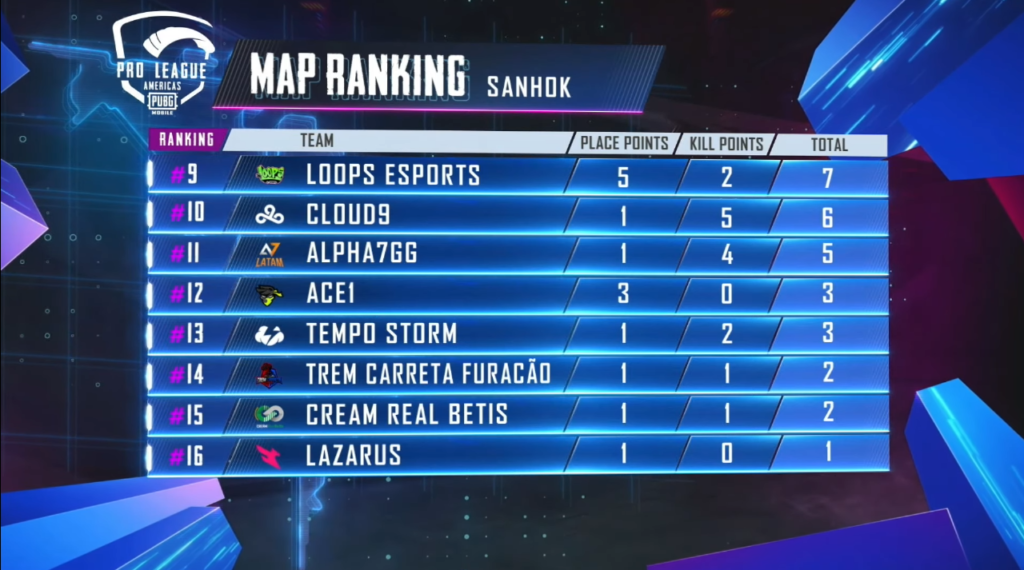 Match one – Erangel (Groups A, C, D, E)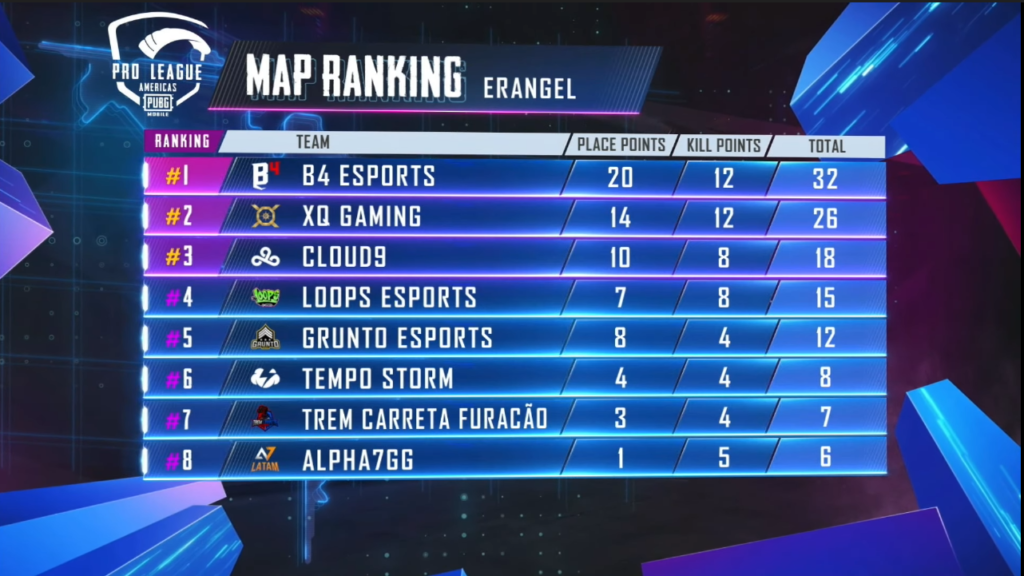 Day nine
Match five – Erangel (Groups B, C, D, E)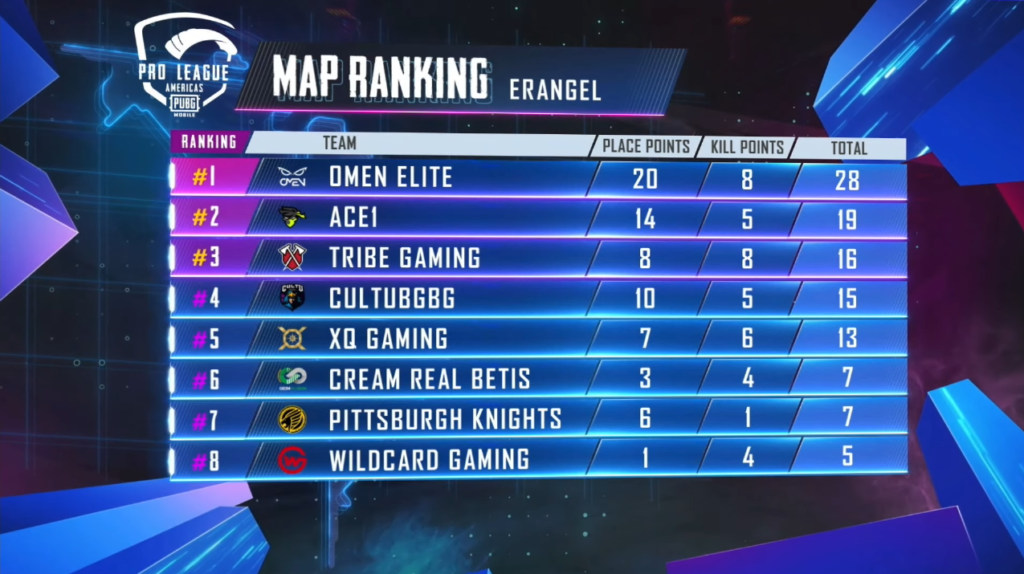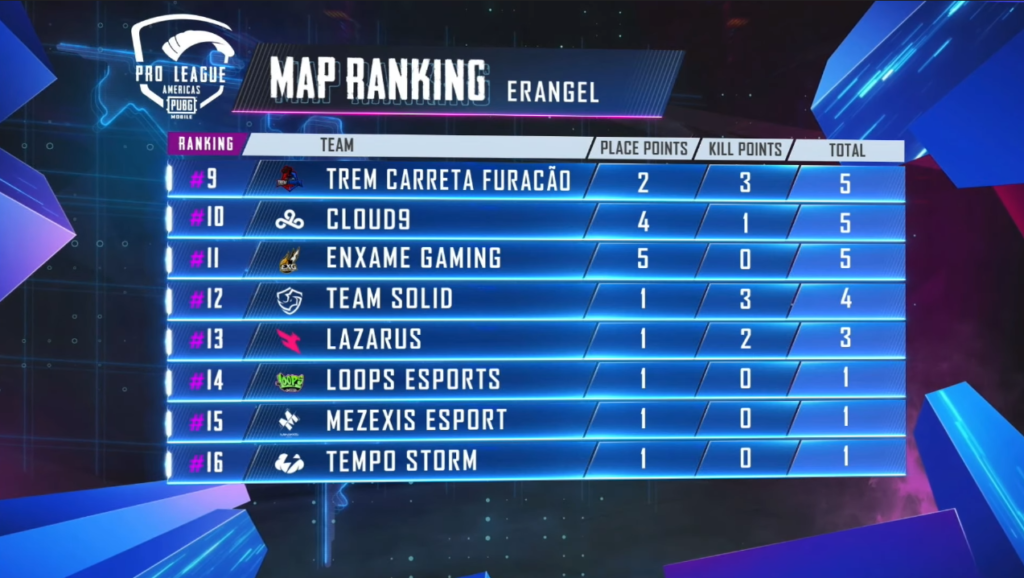 Match four – Vikendi (Groups B, C, D, E)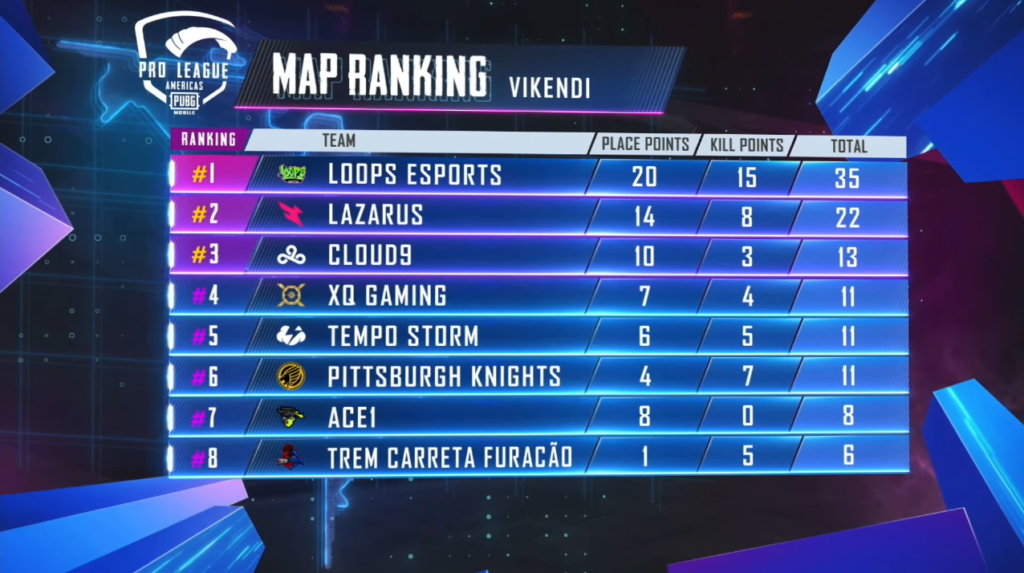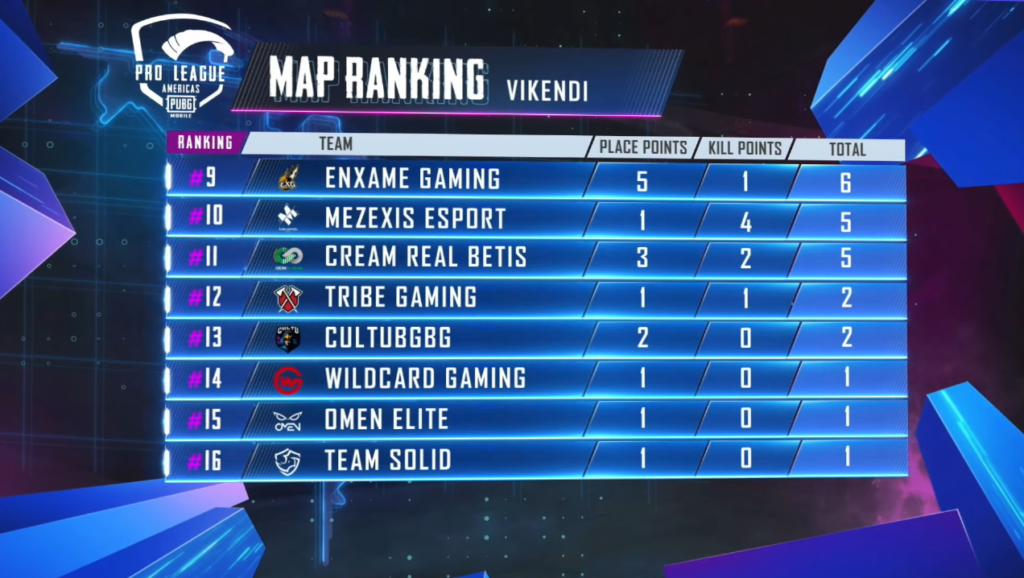 Match three – Erangel (Groups B, C, D, E)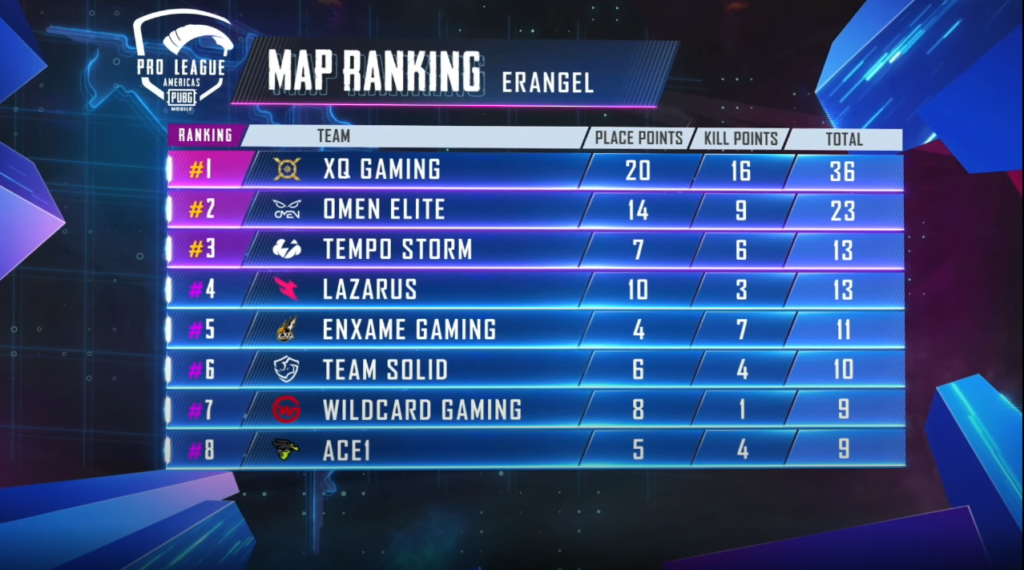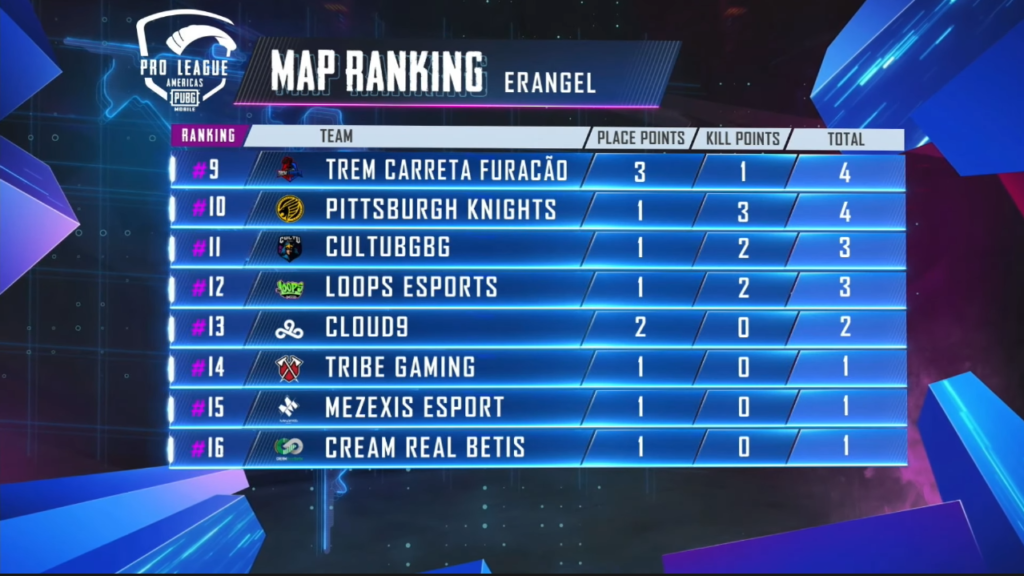 Match two – Sanhok (Groups B, C, D, E)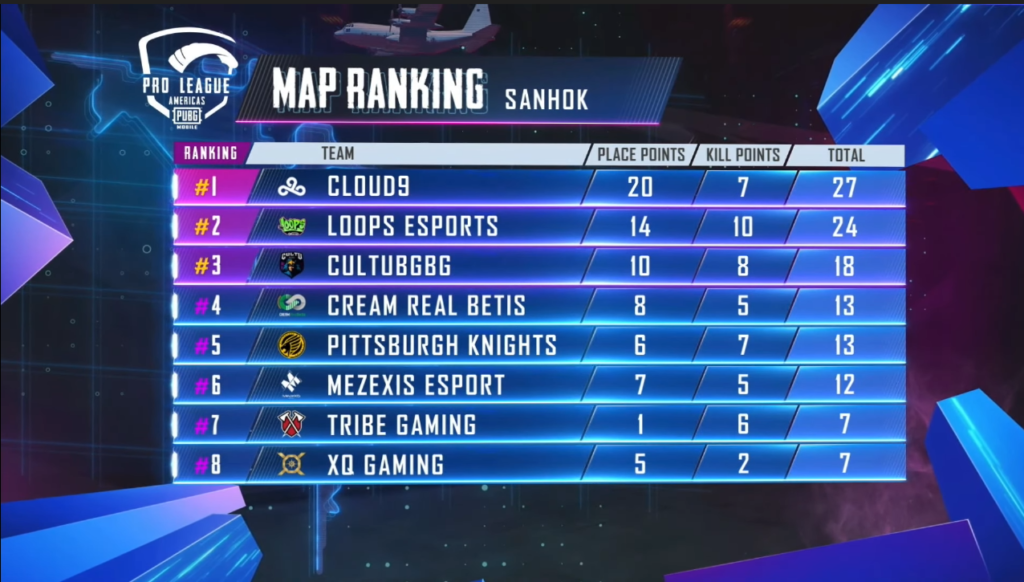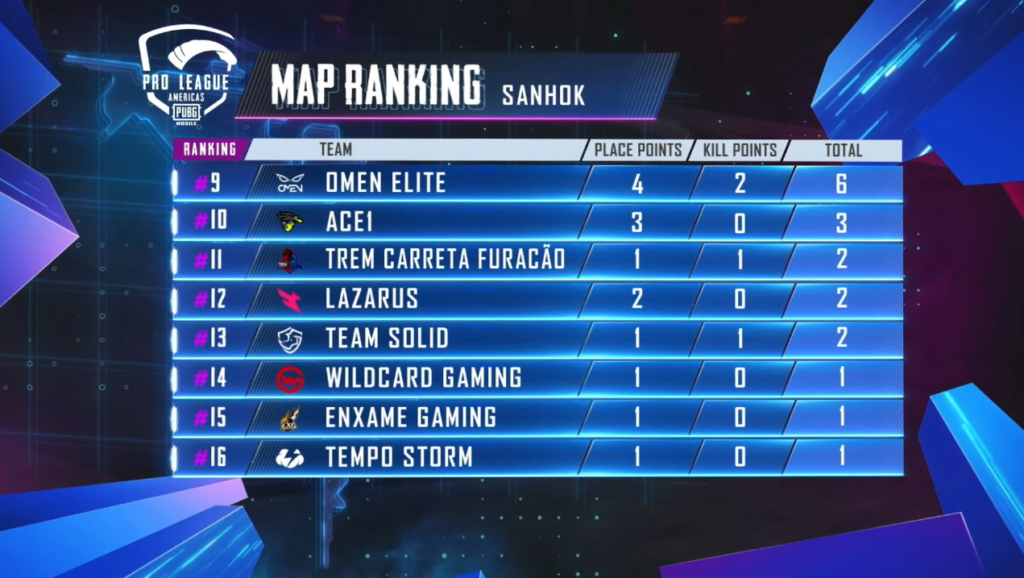 Match one – Erangel (Groups B, C, D, E)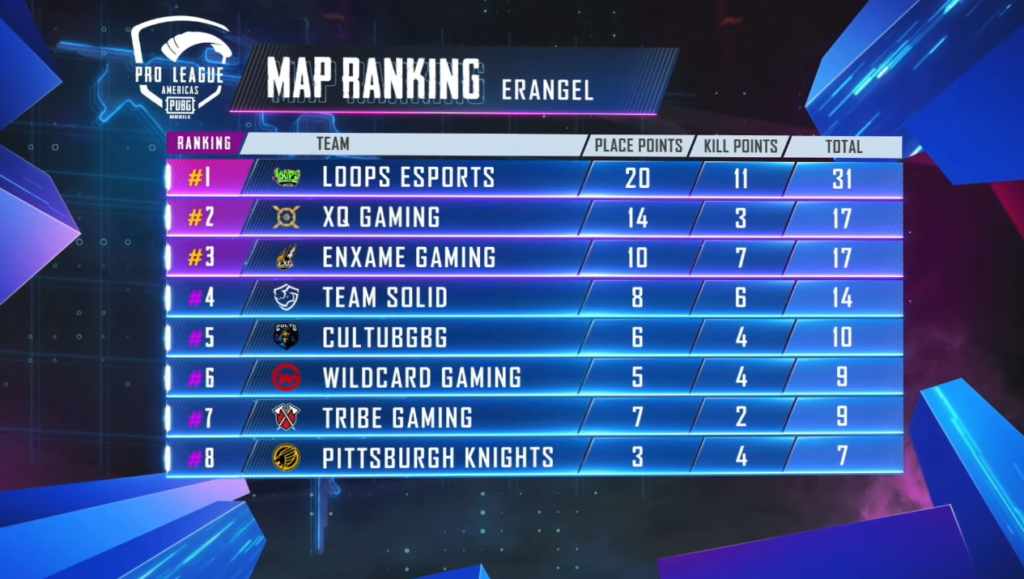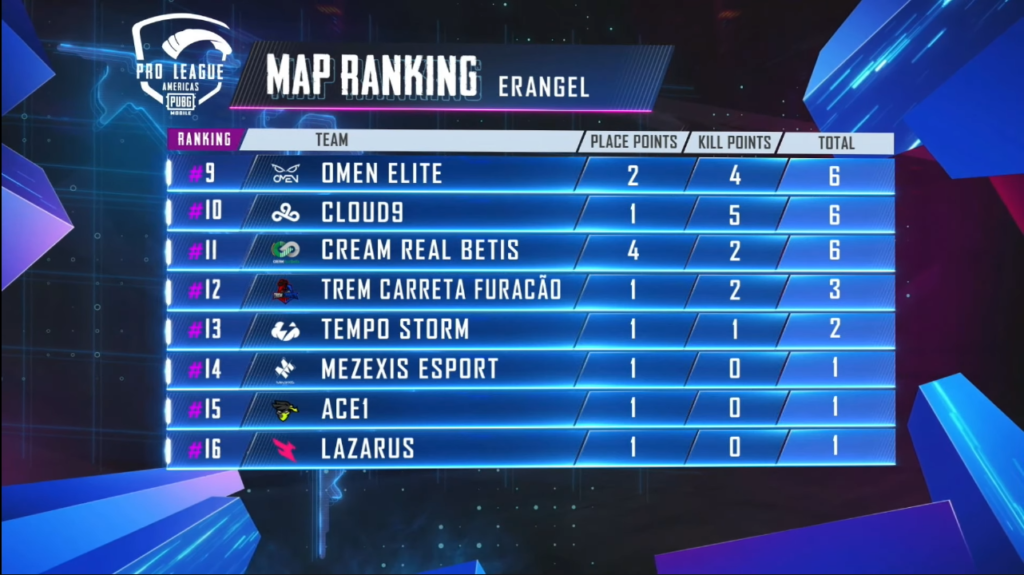 Day eight
Match five – Erangel (Groups A, B, D, E)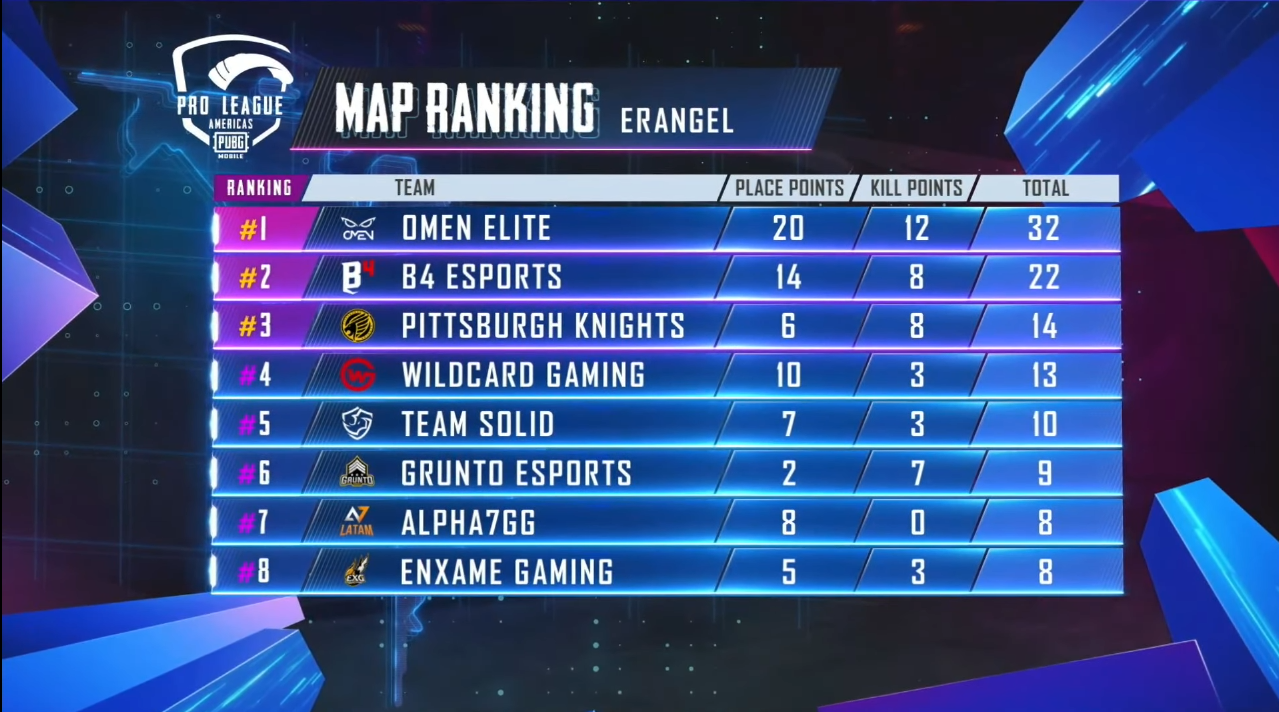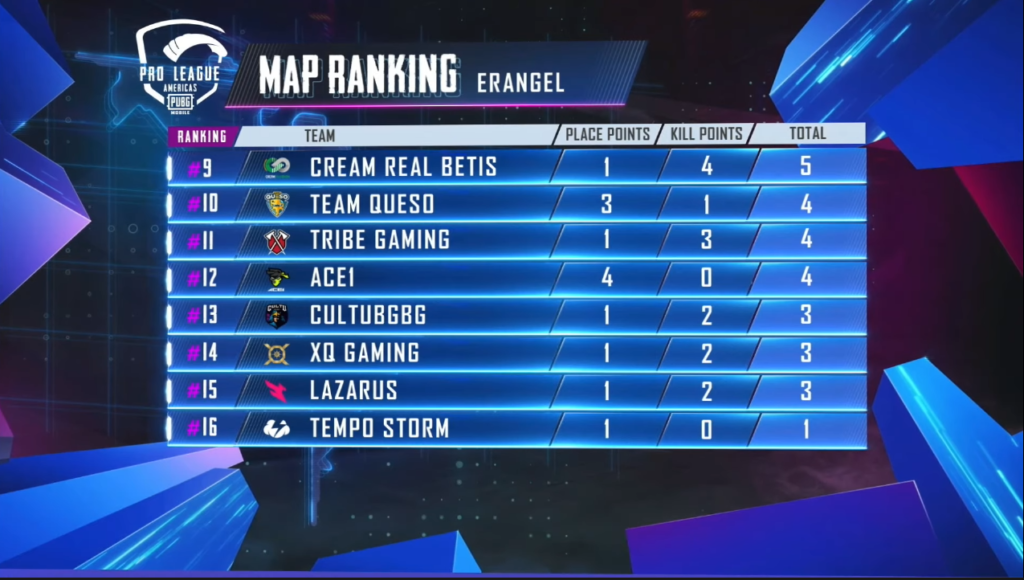 Match four – Vikendi (Groups A, B, D, E)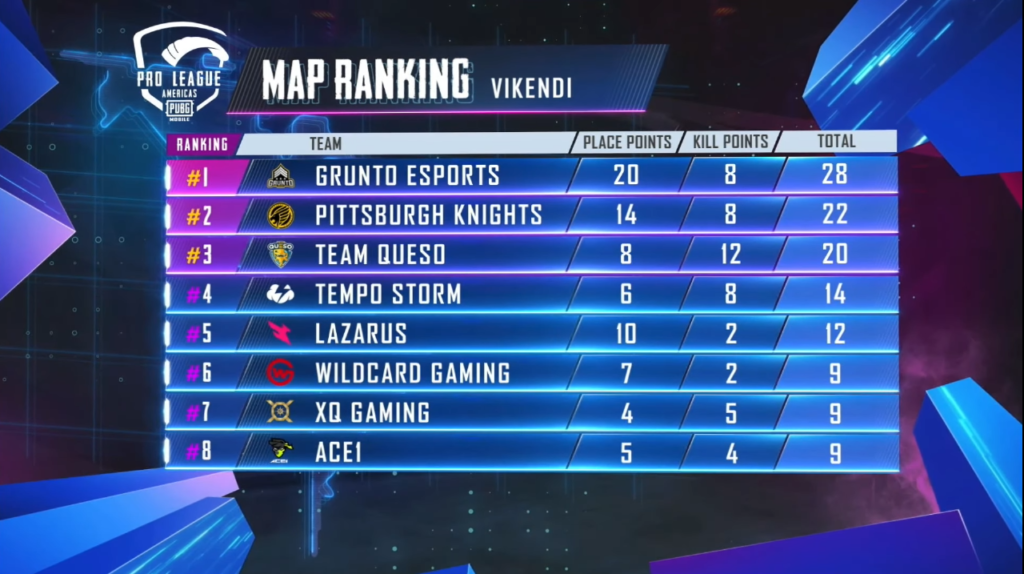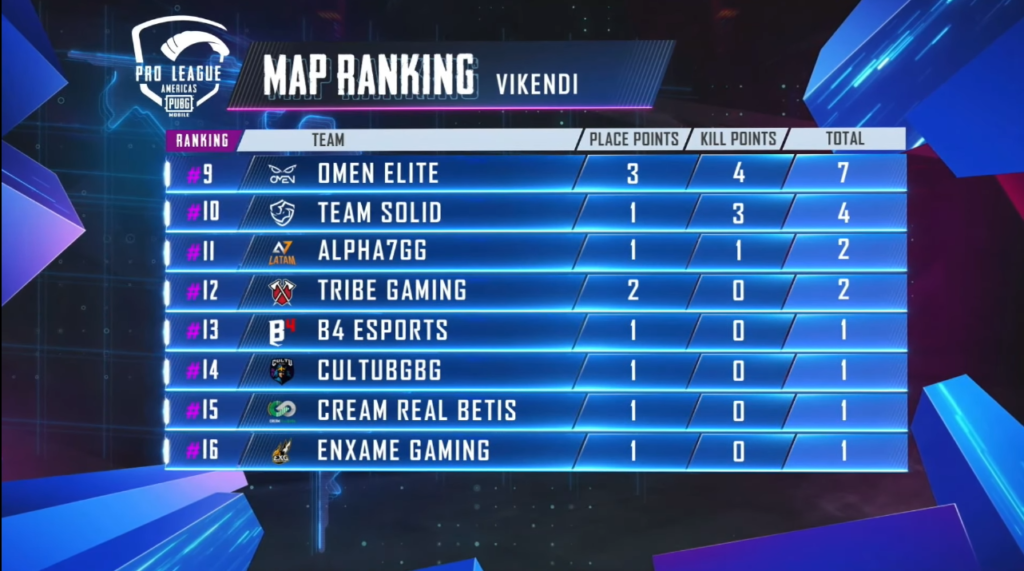 Match three – Erangel (Groups A, B, D, E)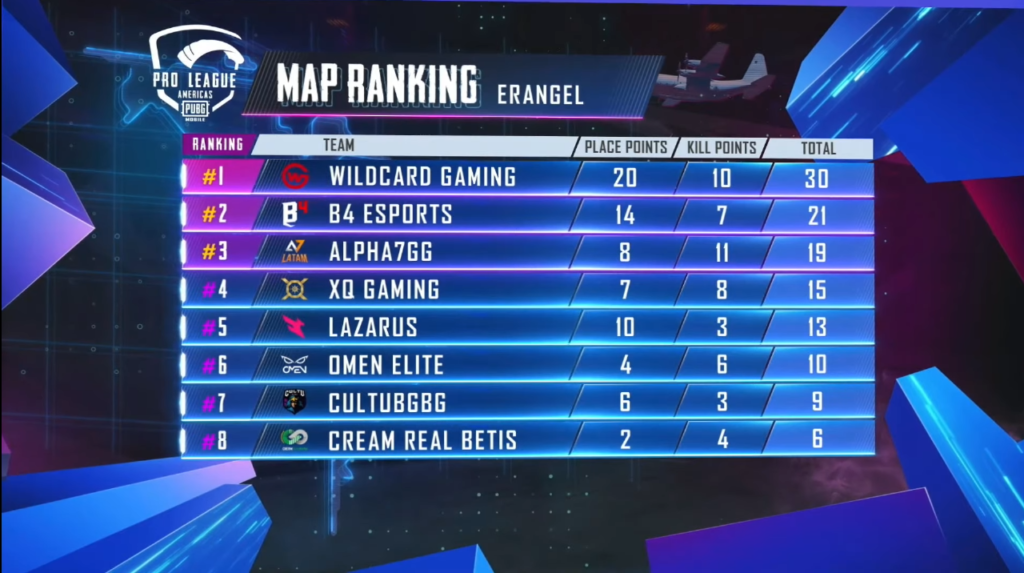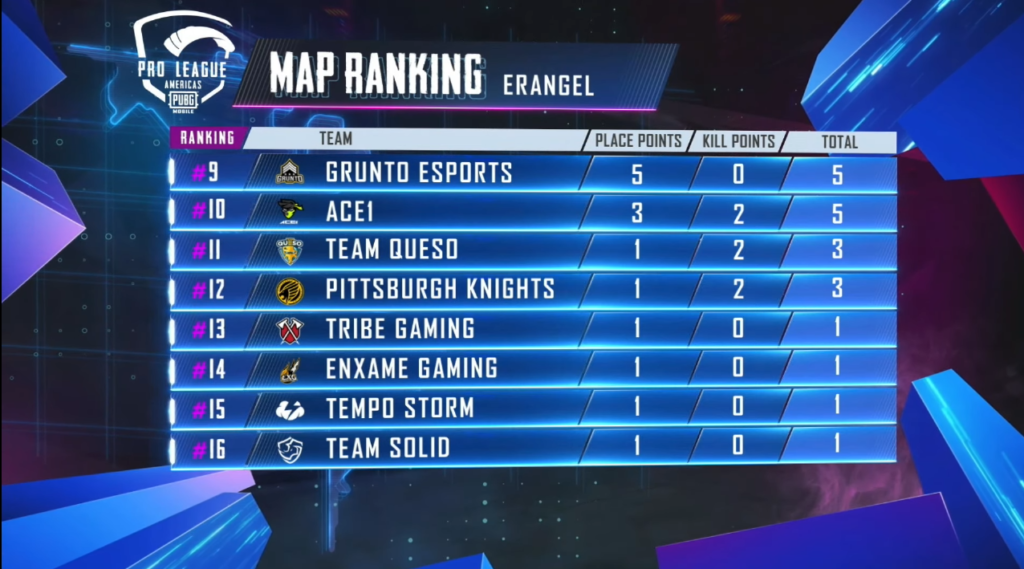 Match two – Sanhok (Groups A, B, D, E)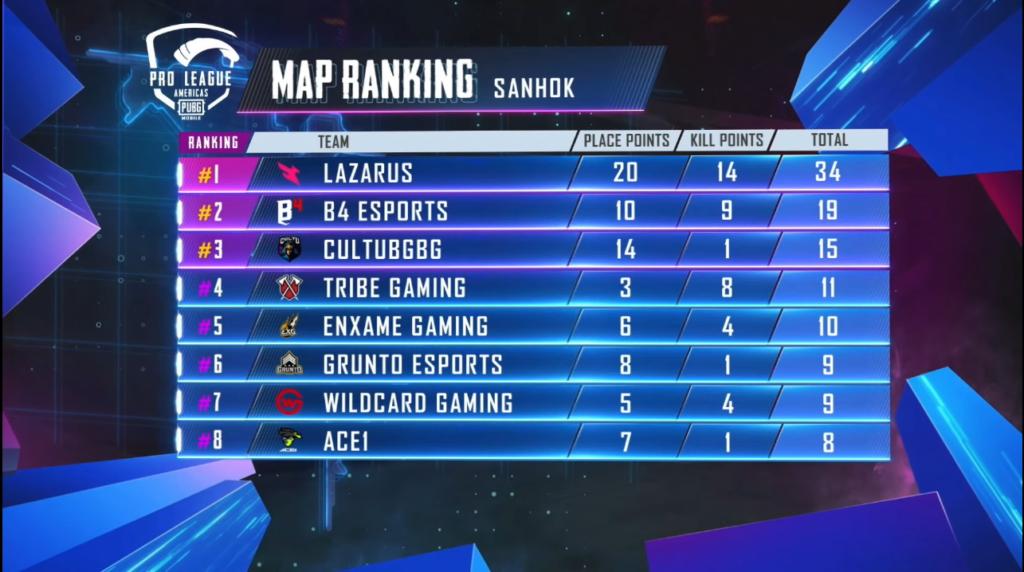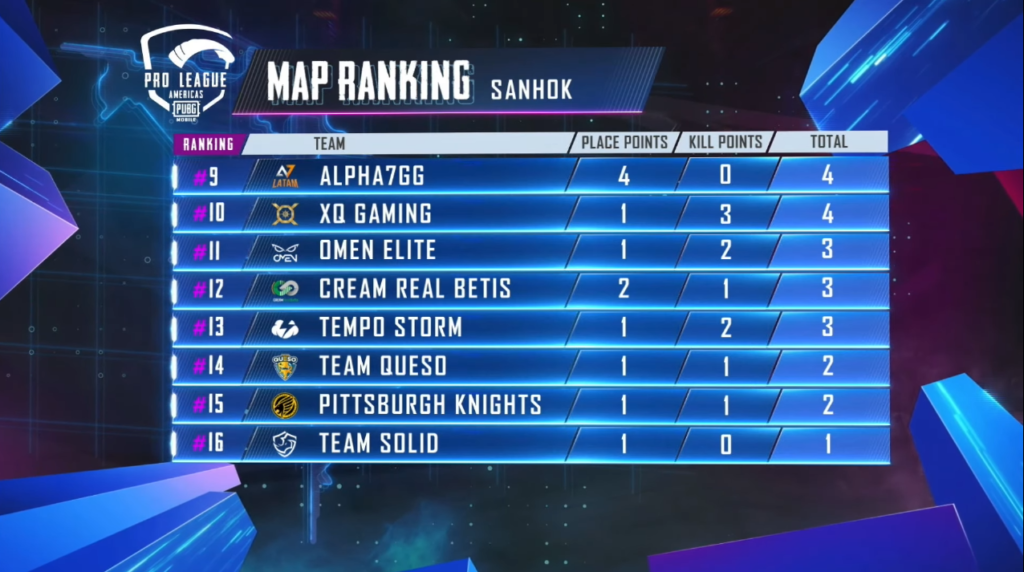 Match one – Erangel (Groups A, B, D, E)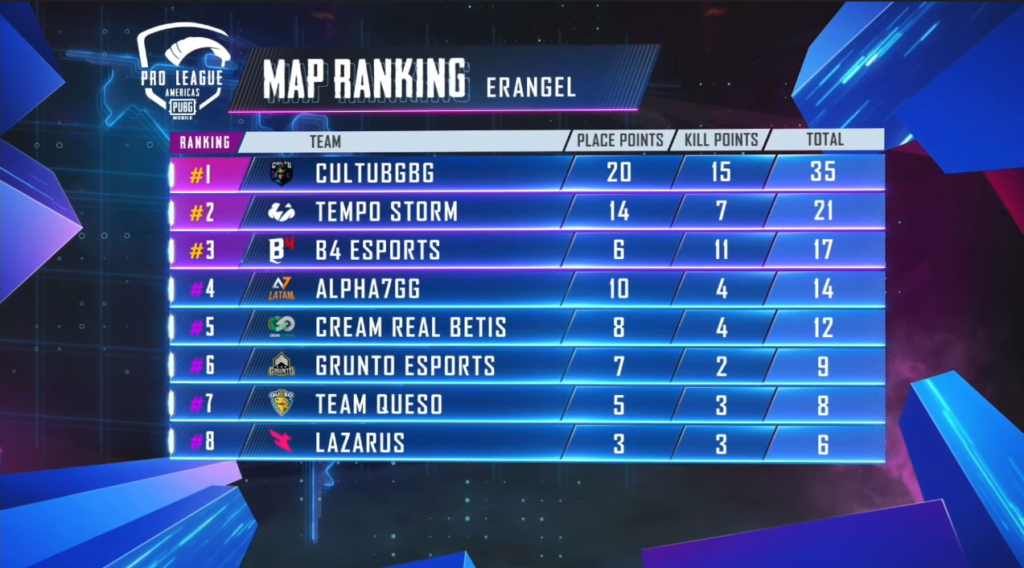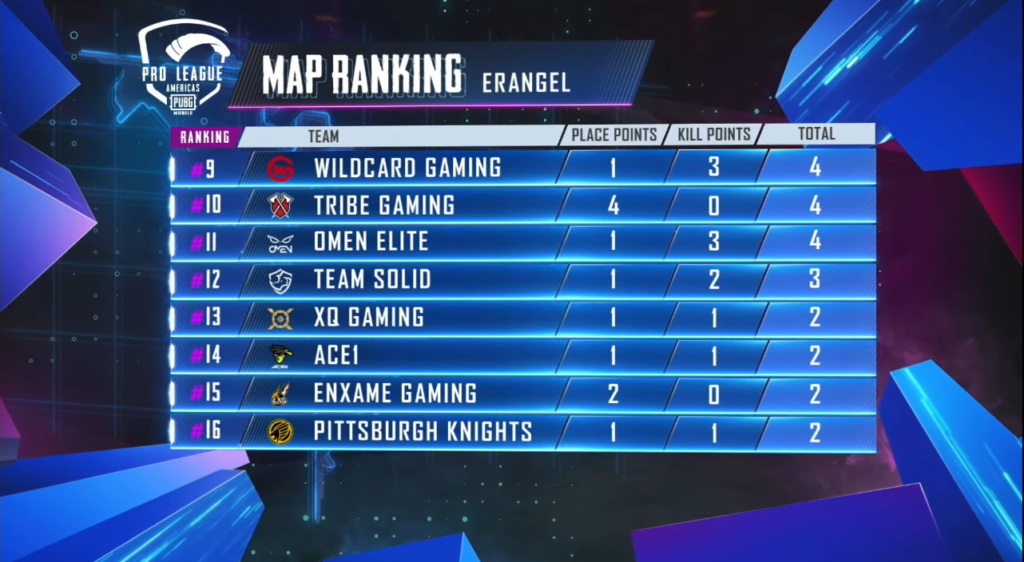 Day seven
Match five – Erangel (Groups A, B, C, E)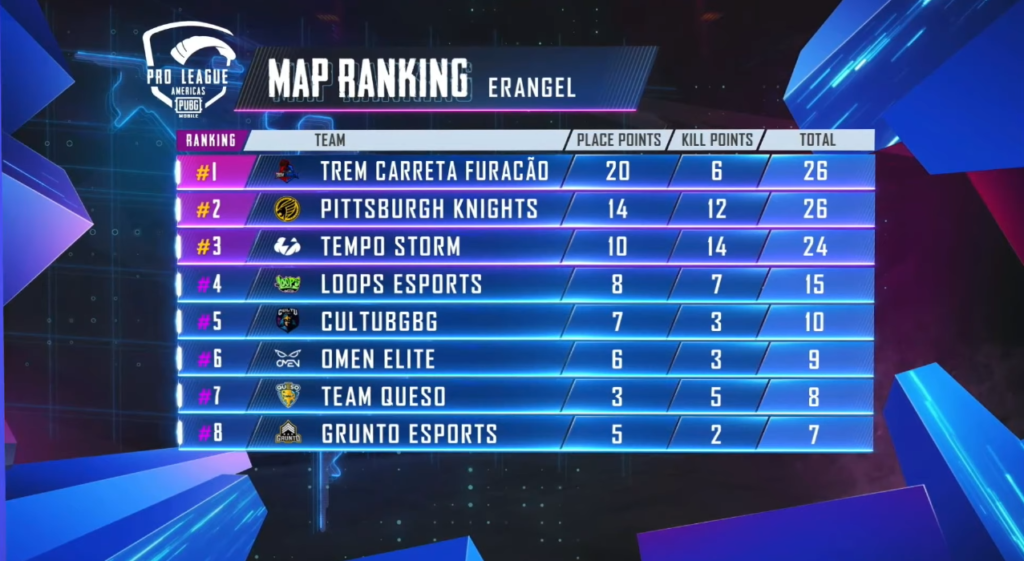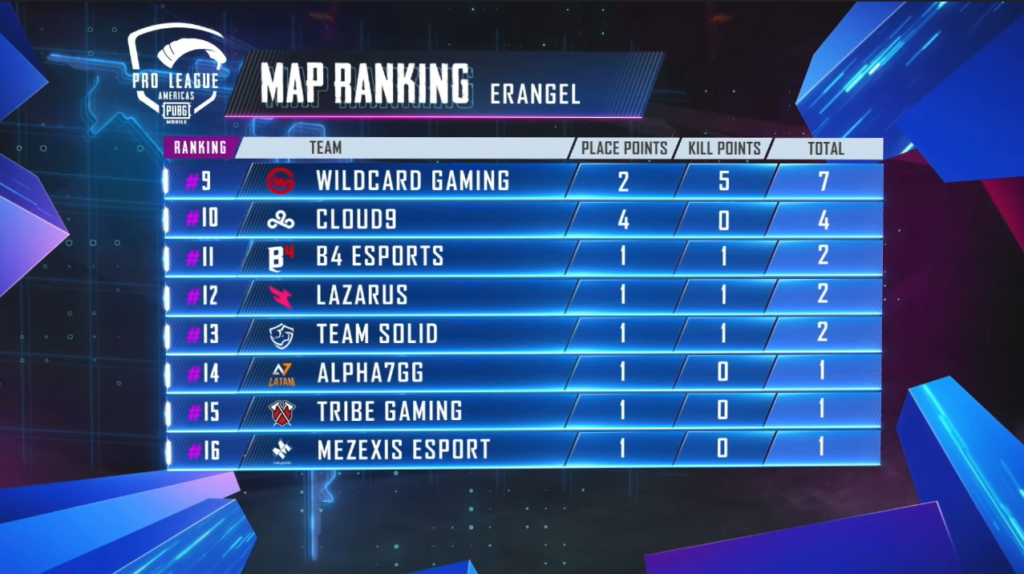 Match four – Vikendi (Groups A, B, C, E)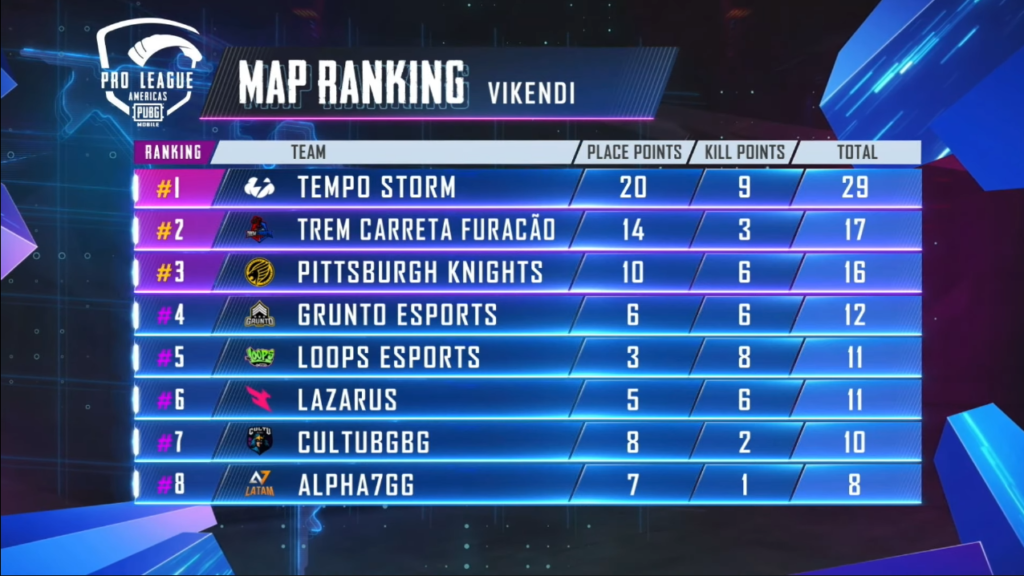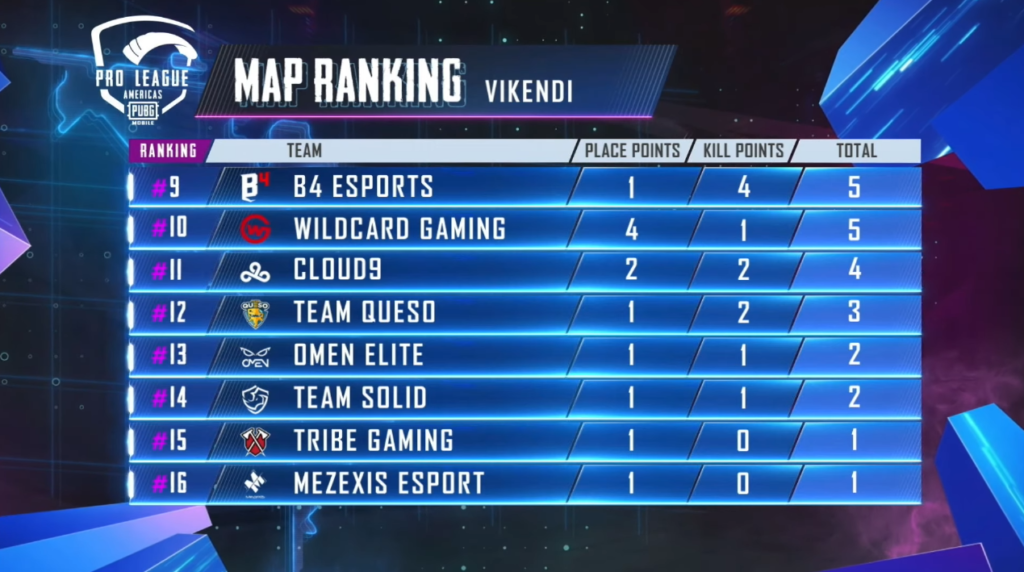 Match three – Sanhok (Groups A, B, C, E)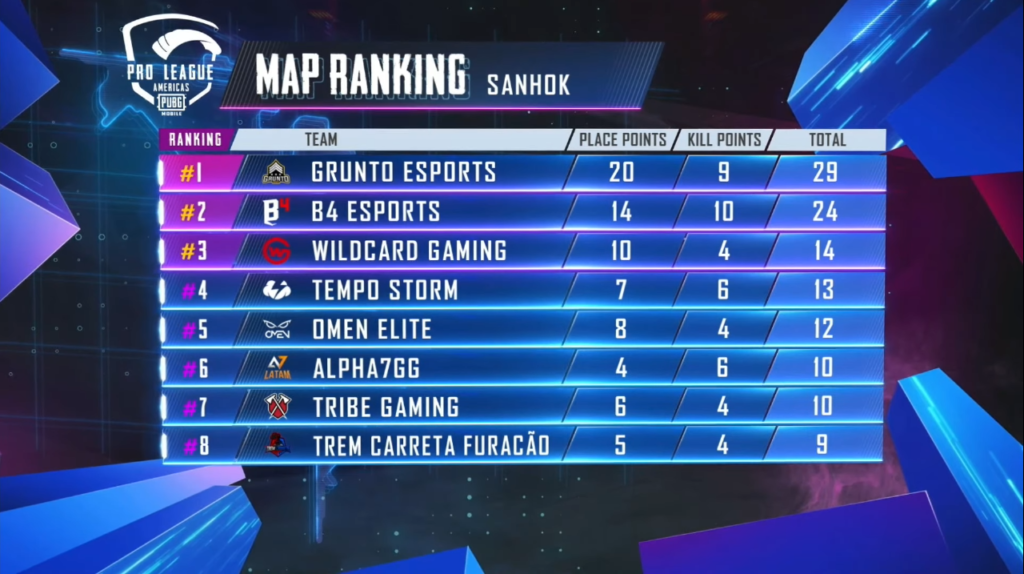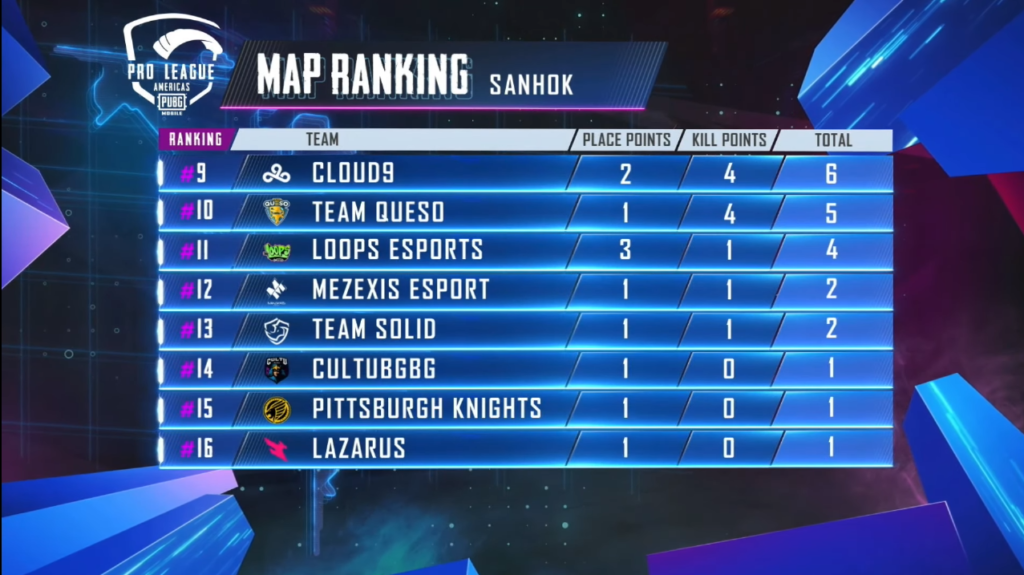 Match two – Miramar (Groups A, B, C, E)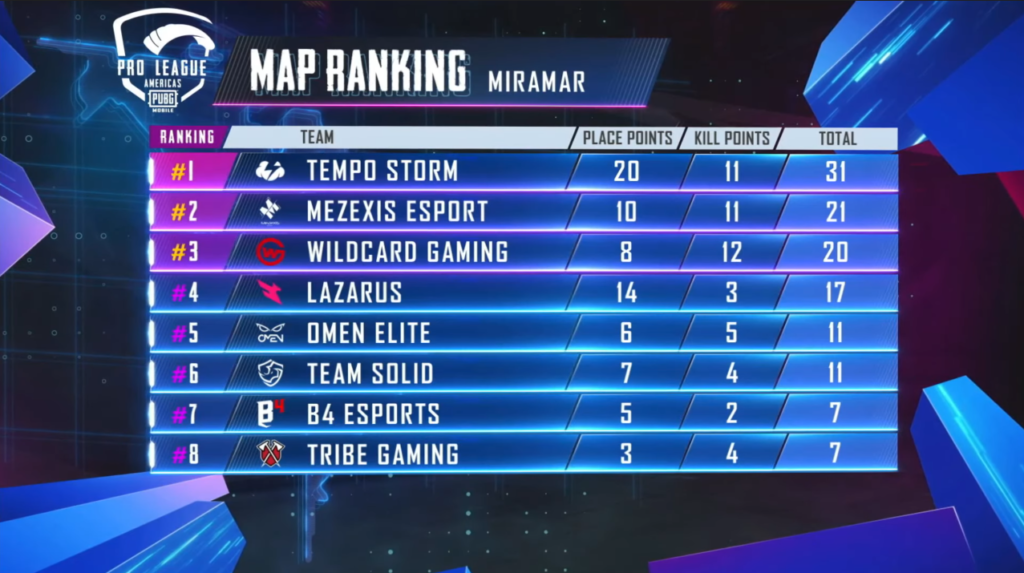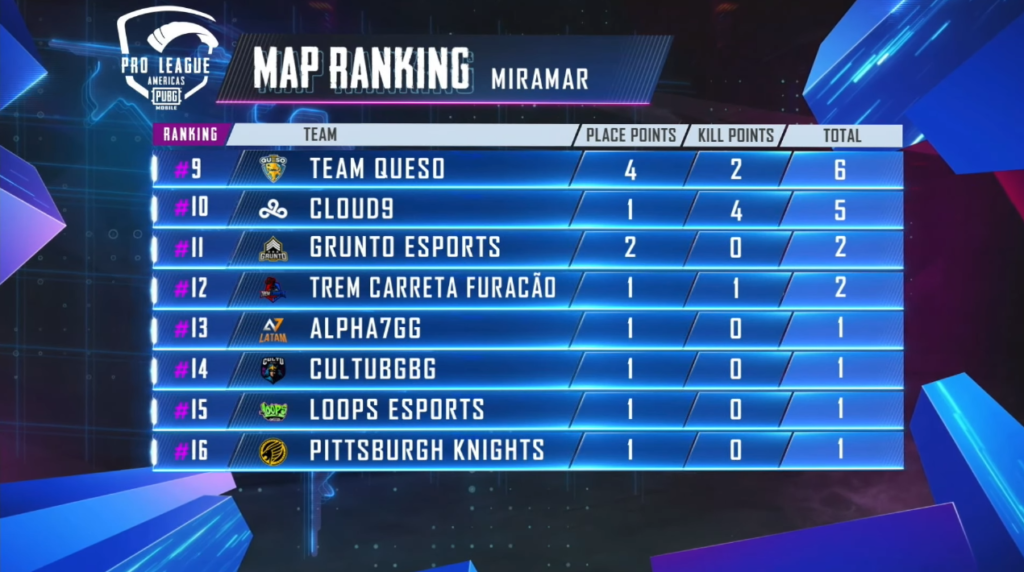 Match one – Erangel (Groups A, B, C, E)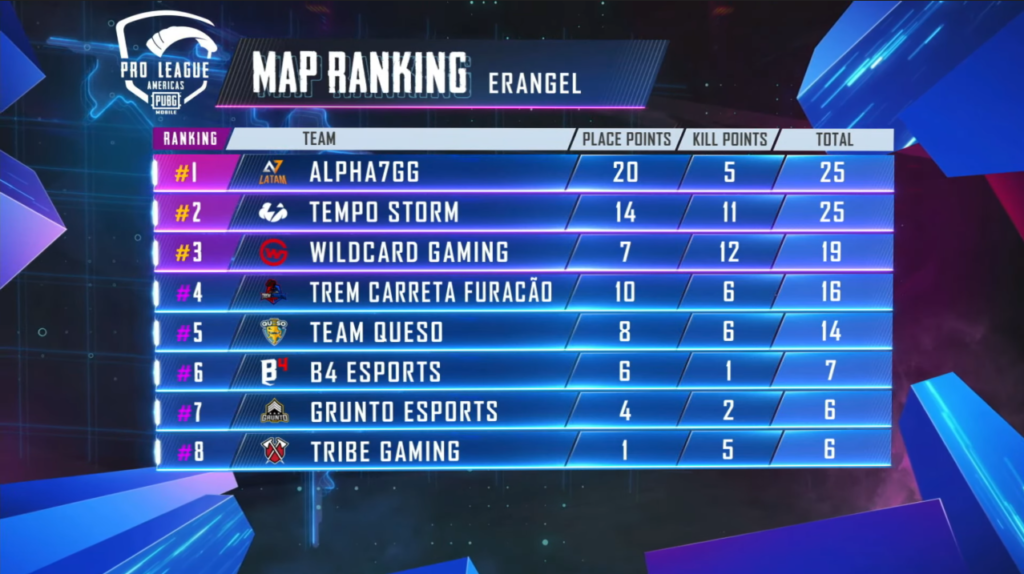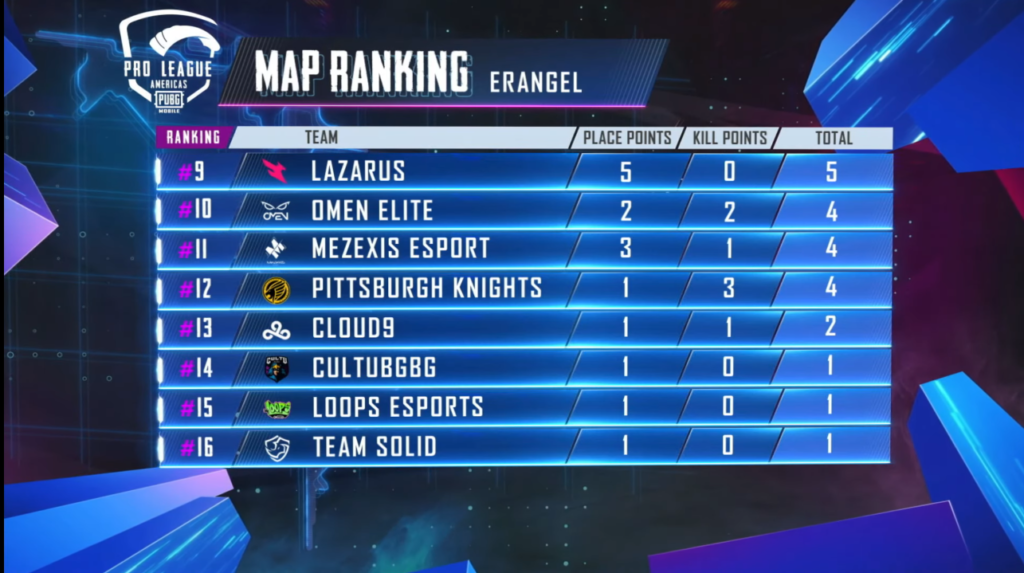 Day six
Match five – Erangel (Groups A, B, C, D)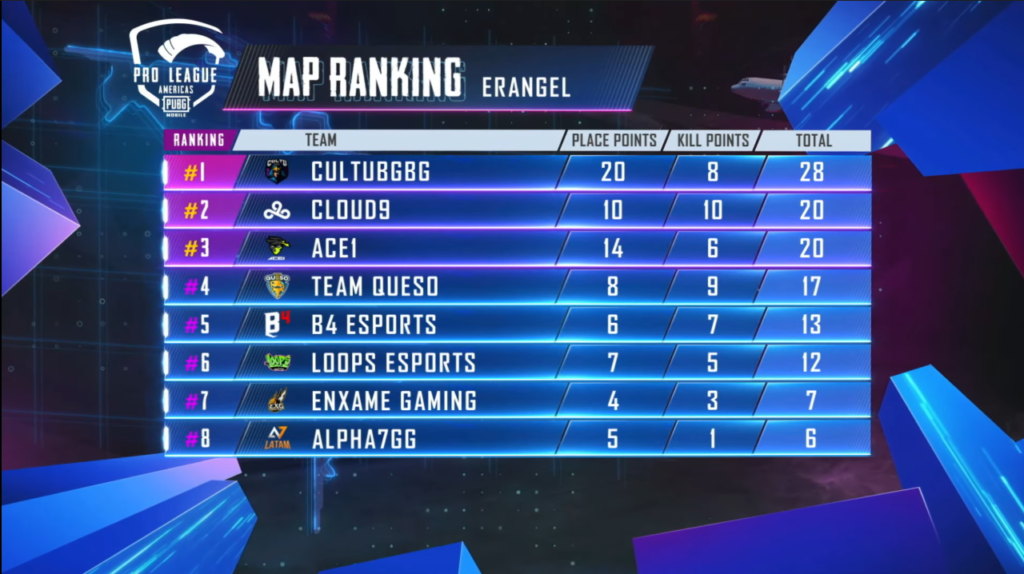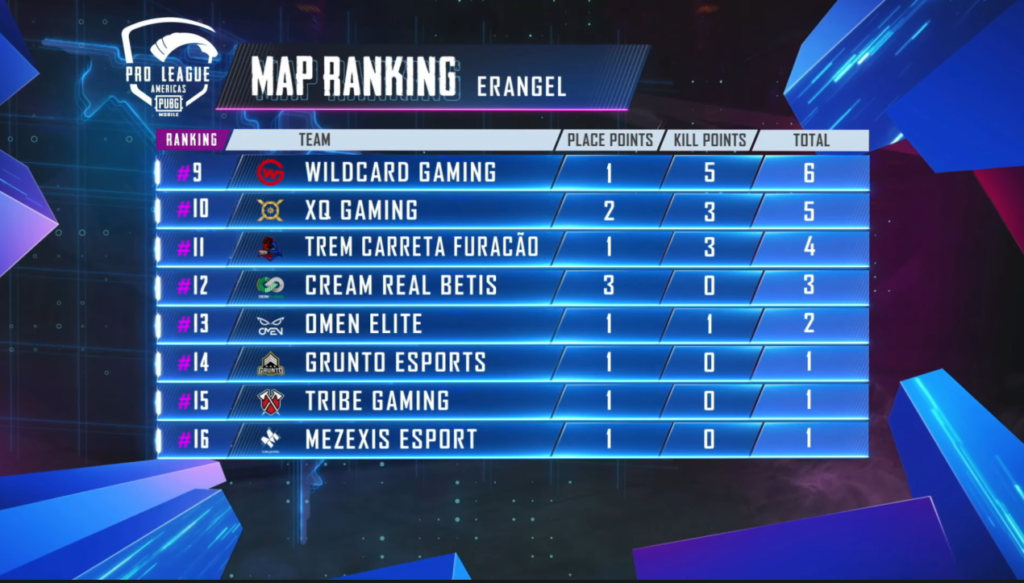 Match four – Vikendi (Groups A, B, C, D)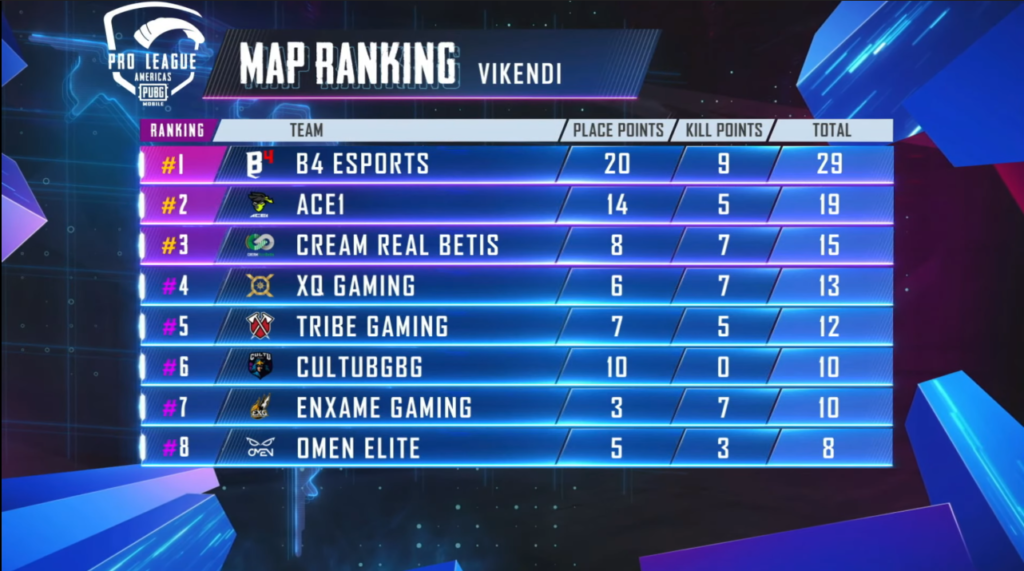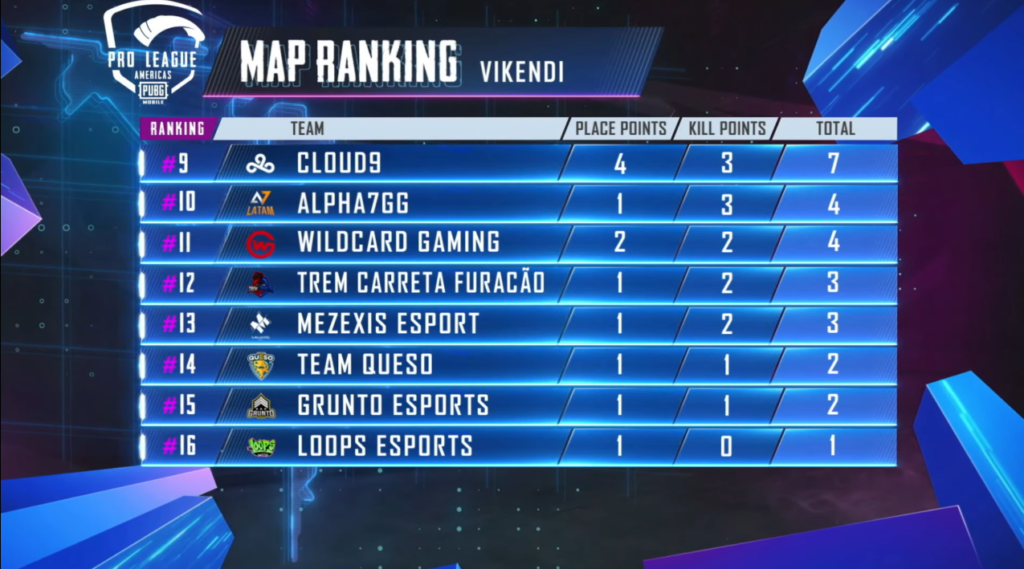 Match three – Sanhok (Groups A, B, C, D)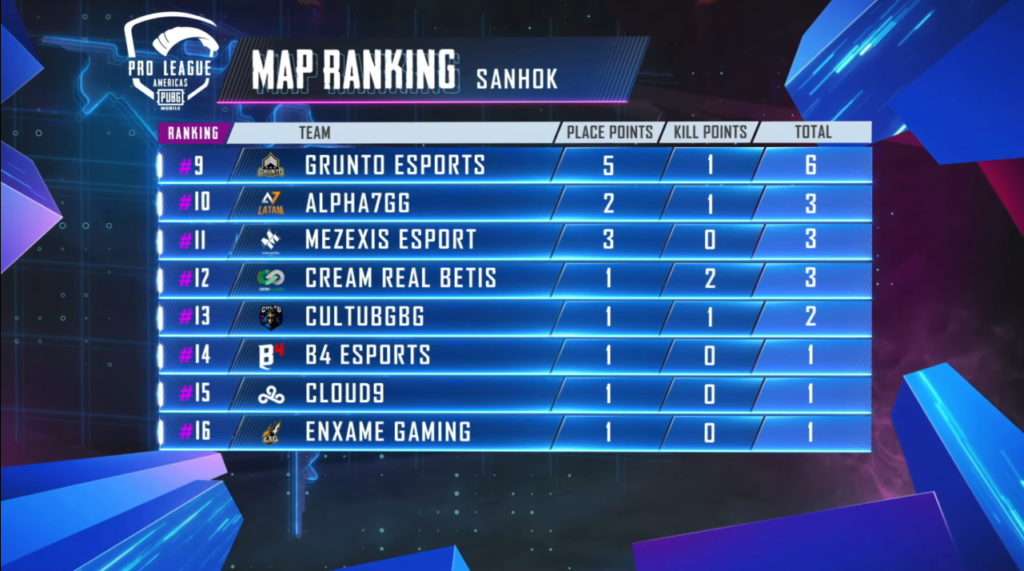 Match two – Miramar (Groups A, B, C, D)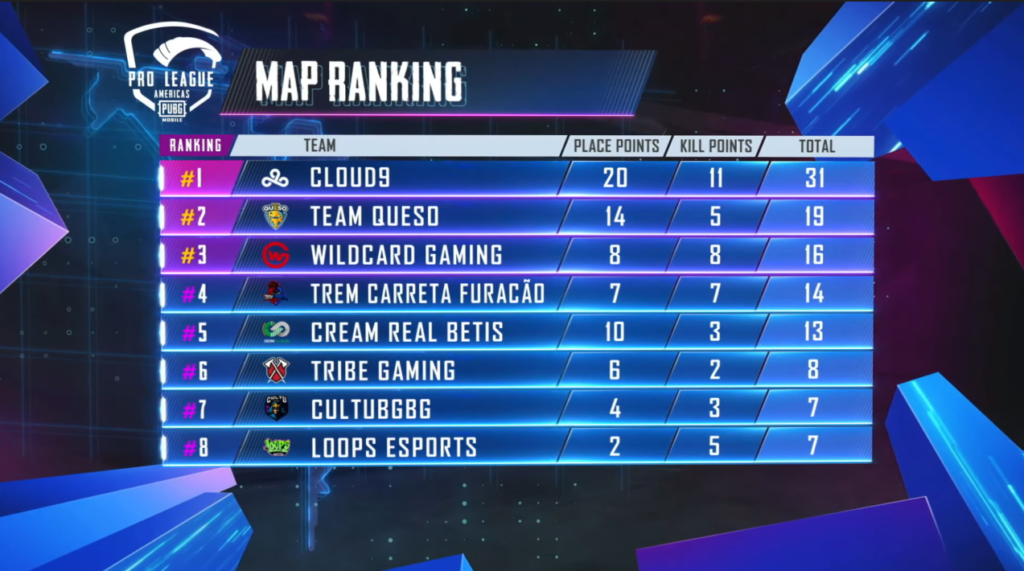 Match one – Erangel (Groups A, B, C, D)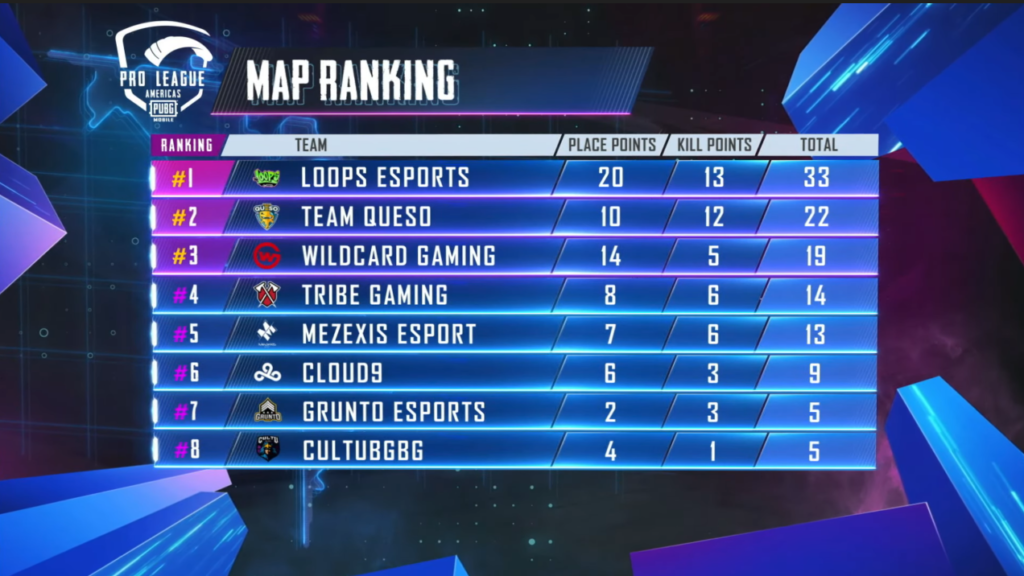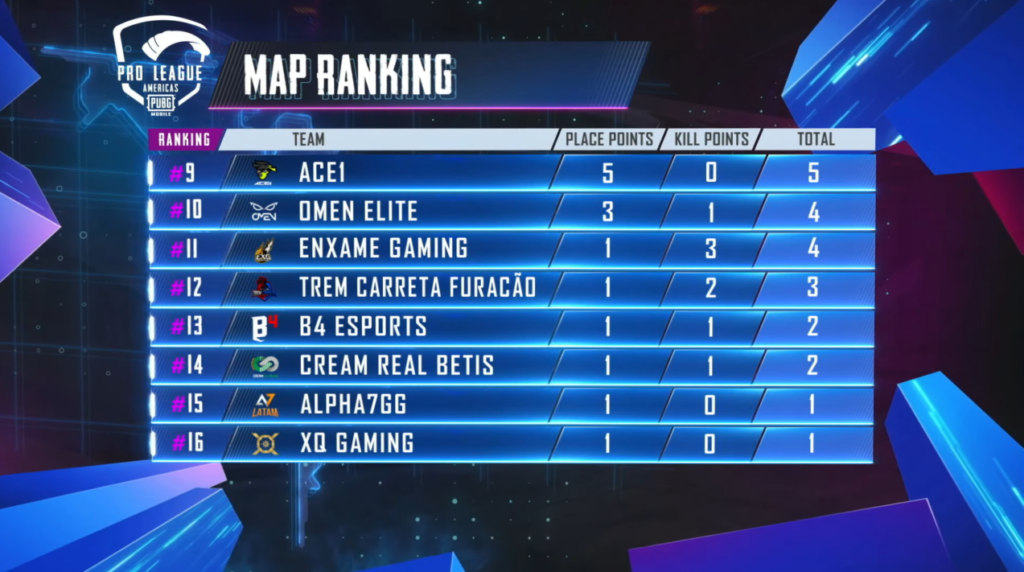 Day five
Match five – Erangel (Groups B, C, D, E)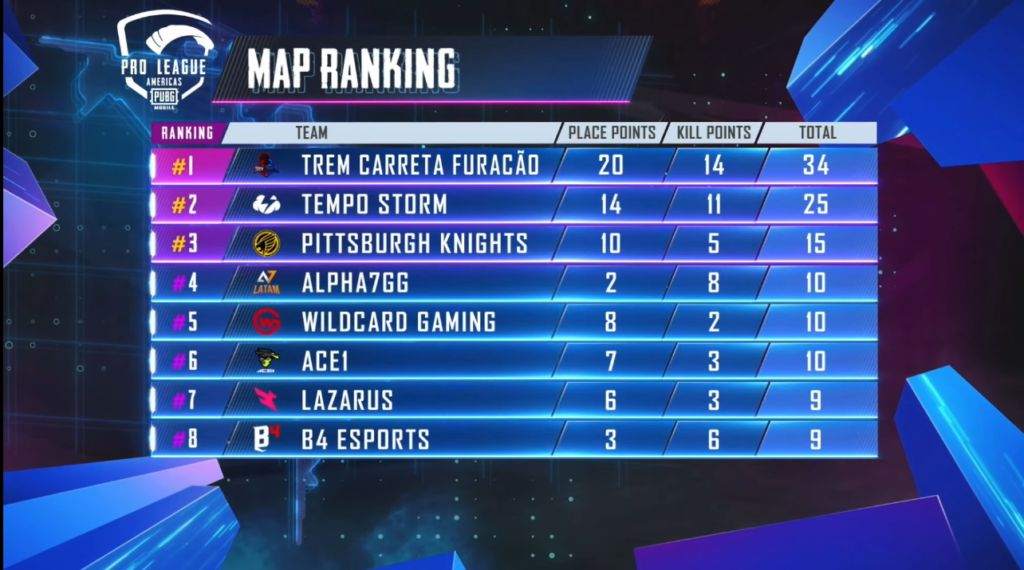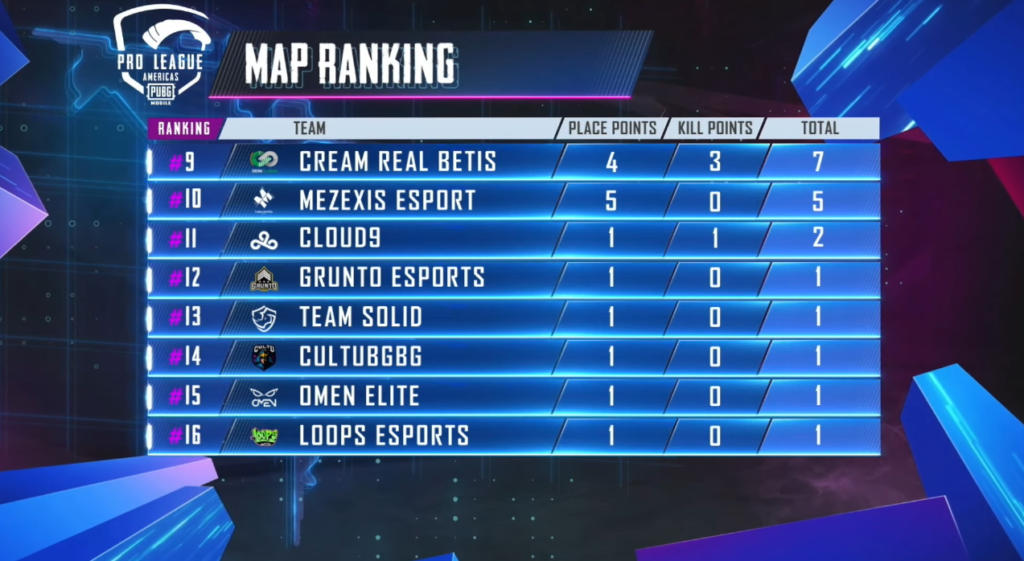 Match four – Vikendi (Groups B, C, D, E)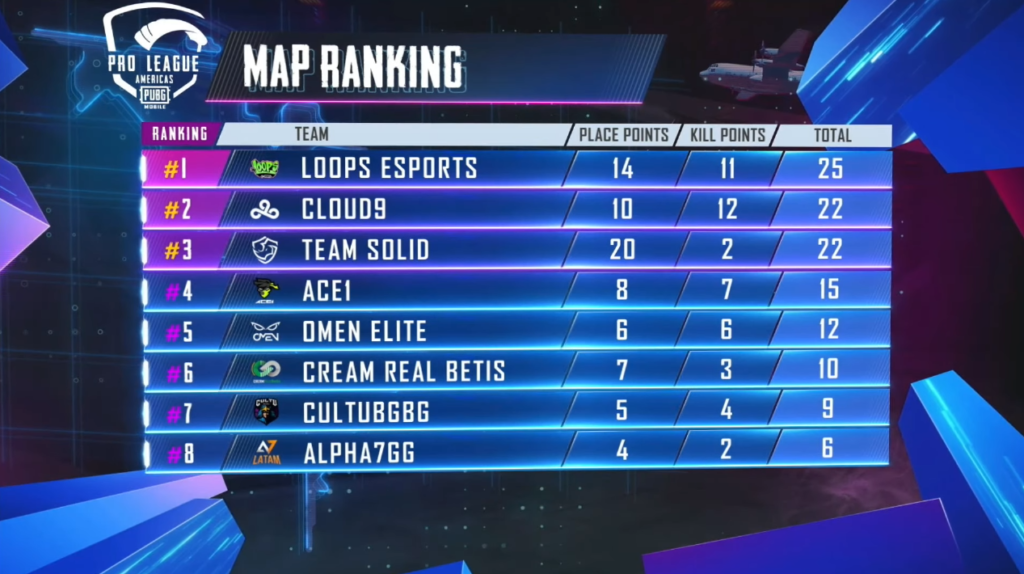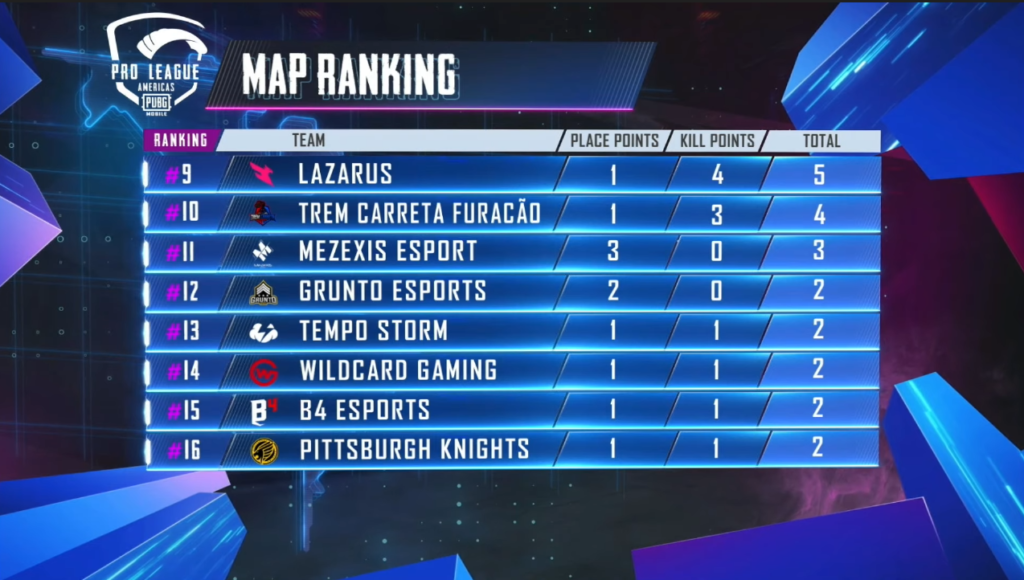 Match three – Sanhok (Groups B, C, D, E)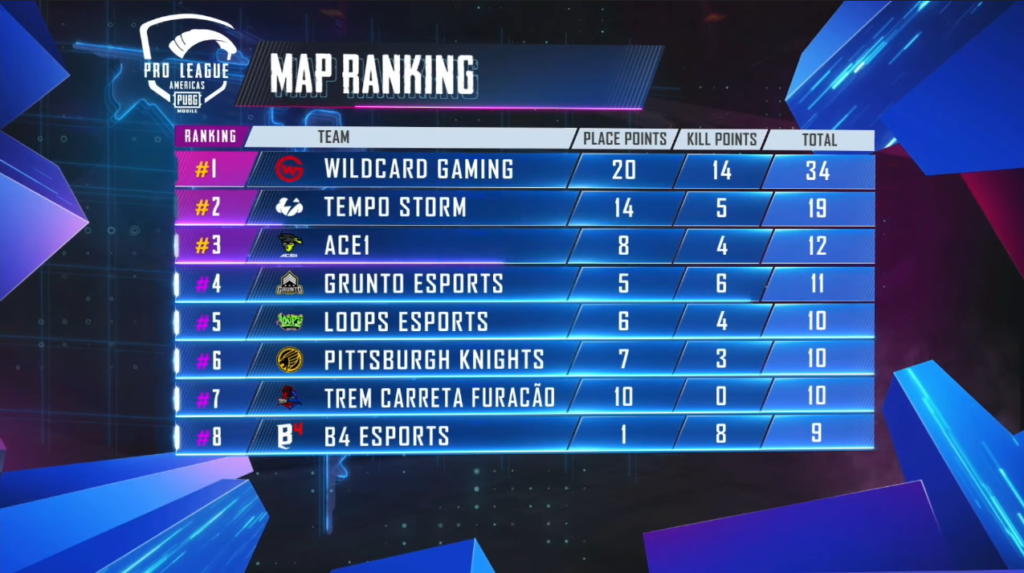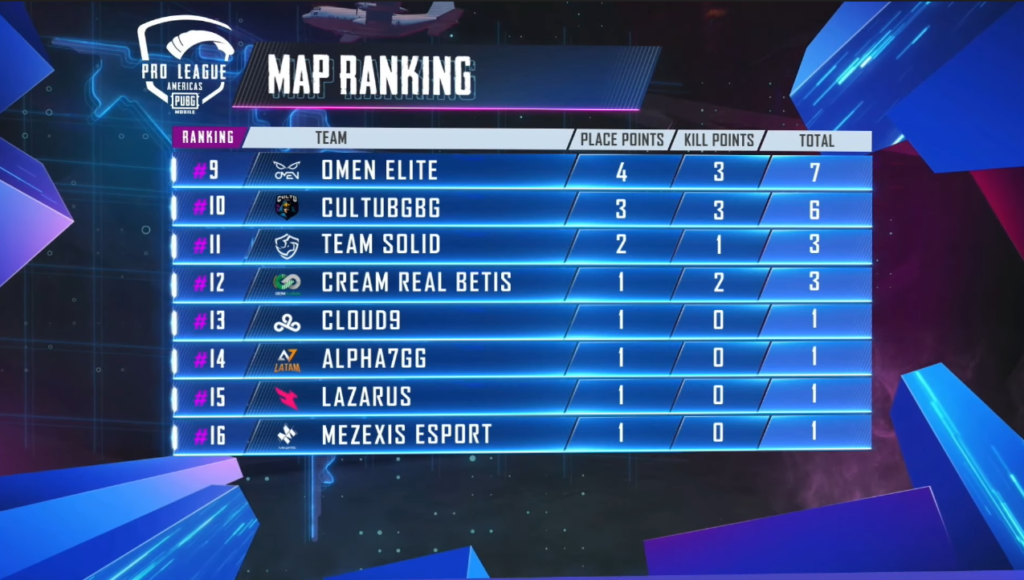 Match two – Miramar (Groups B, C, D, E)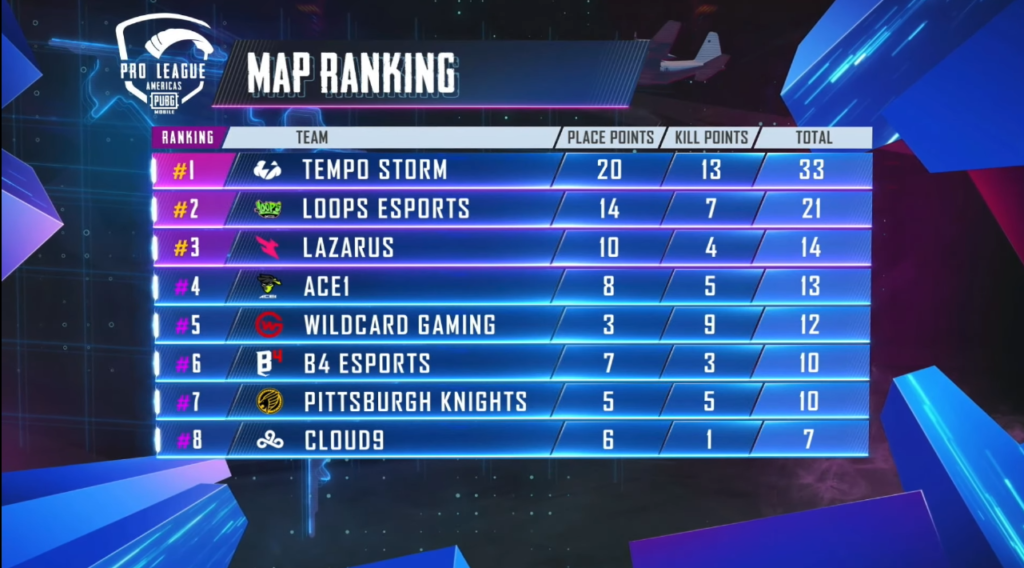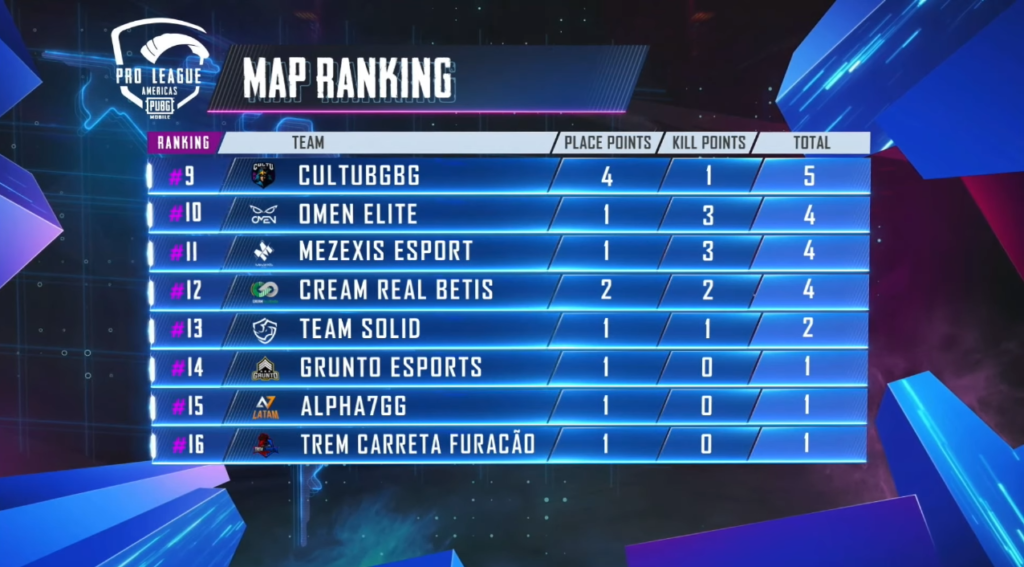 Match one – Erangel (Groups B, C, D, E)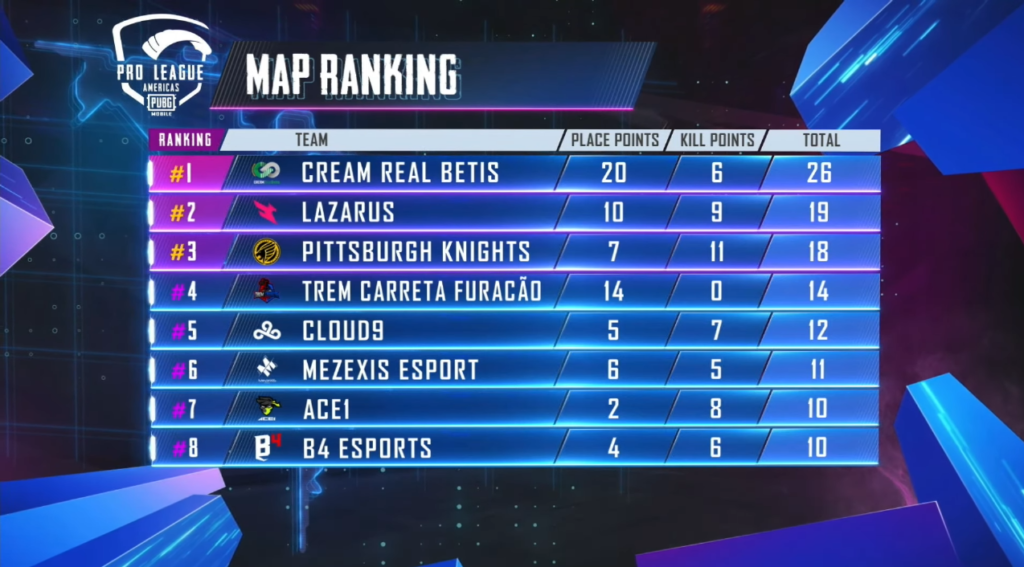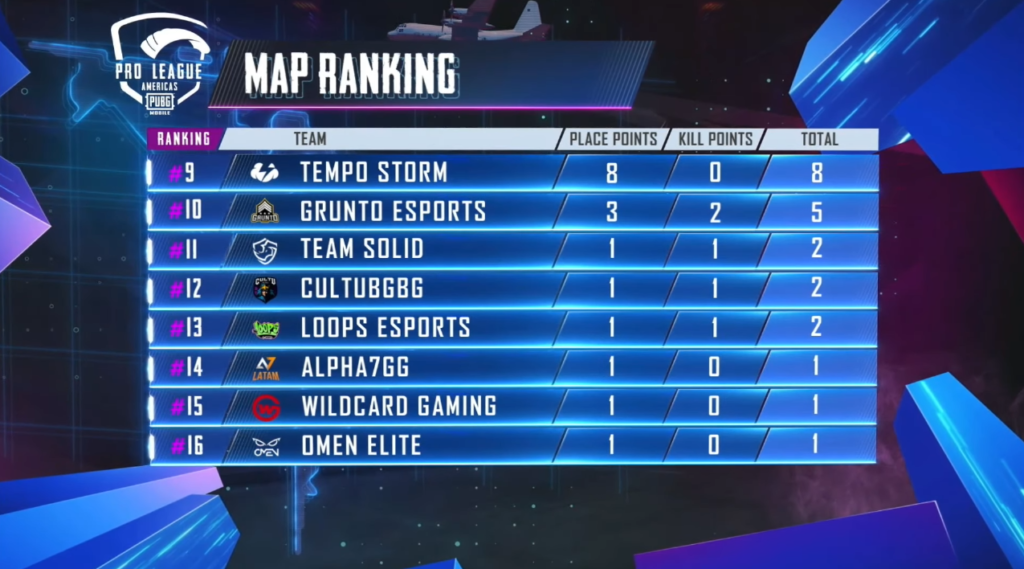 Day four
Match five – Erangel (Groups A, C, D, E)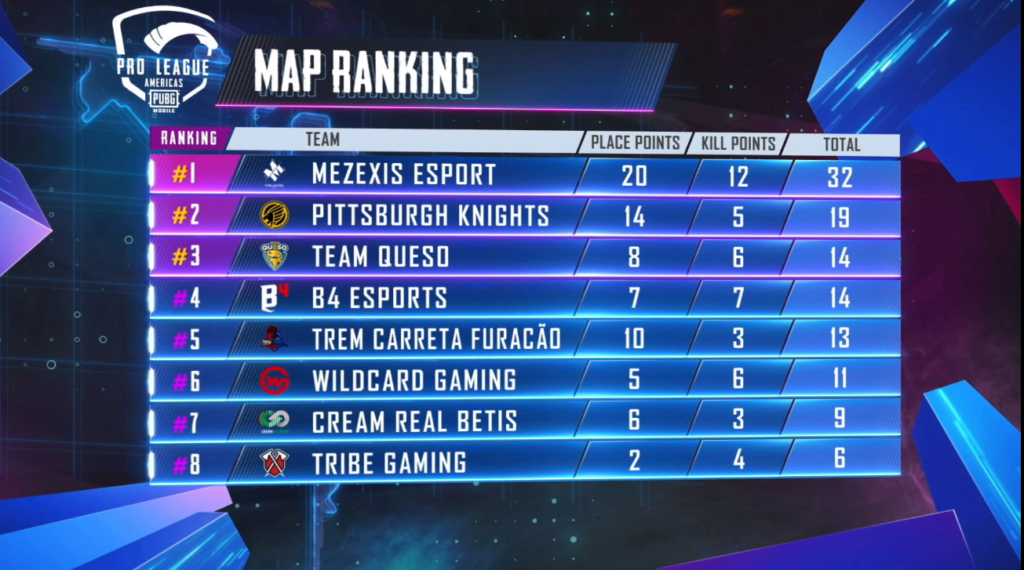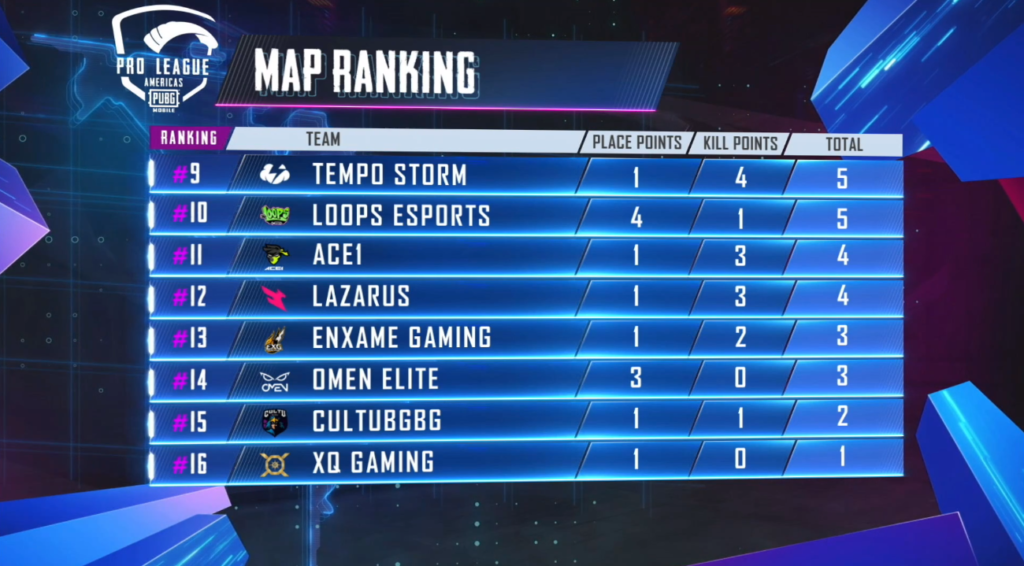 Match four – Vikendi (Groups A, C, D, E)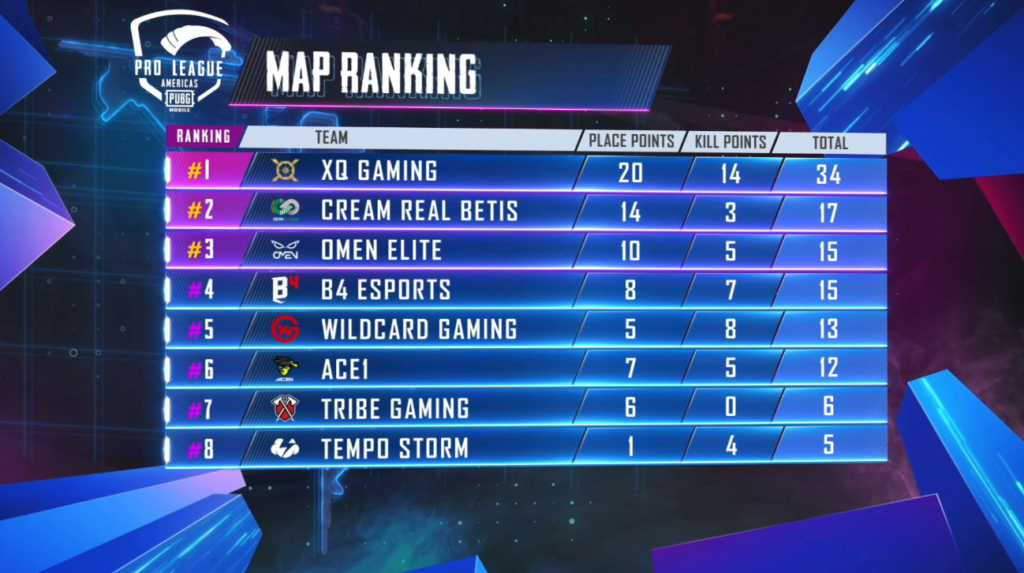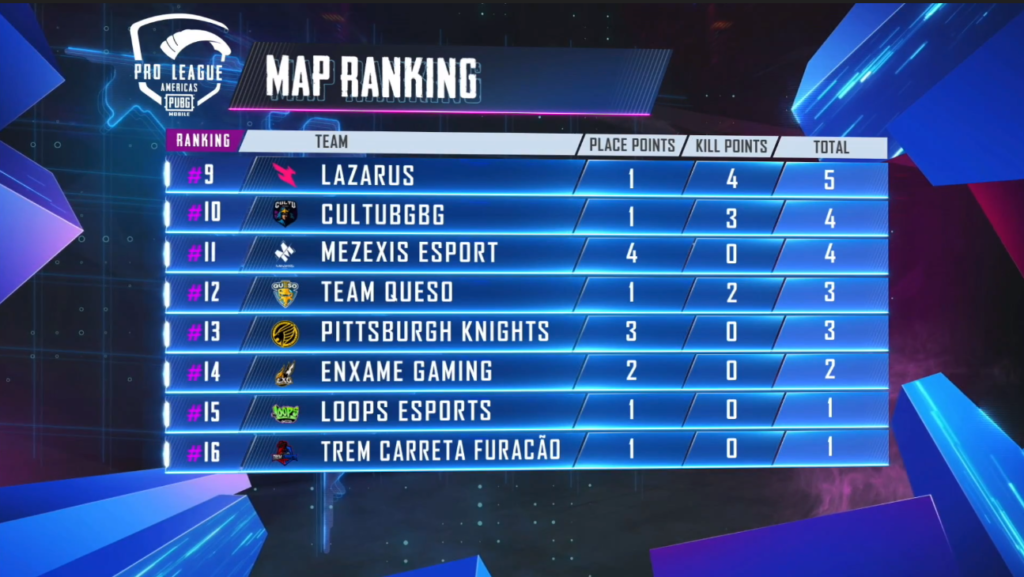 Match three – Sanhok (Groups A, C, D, E)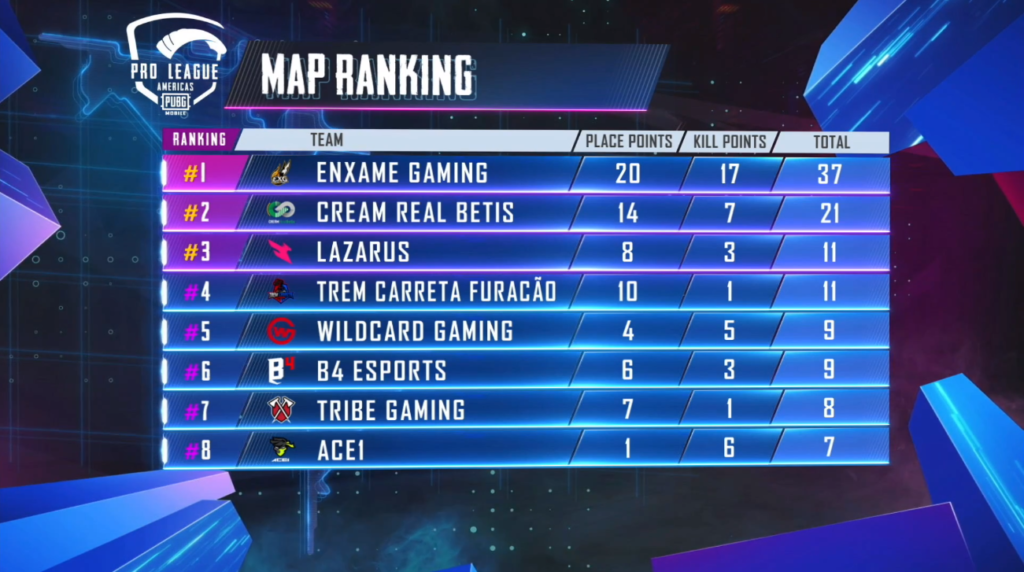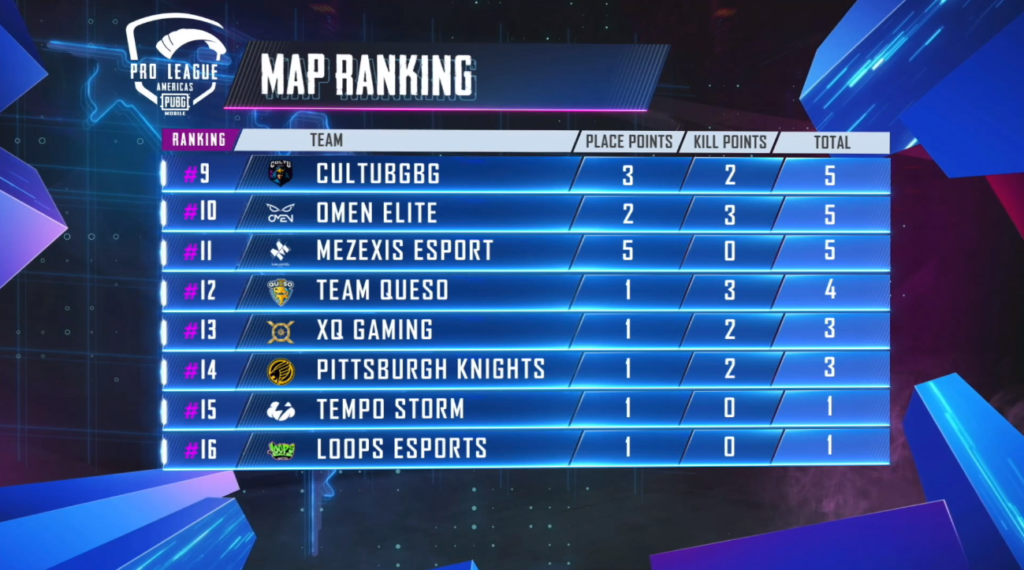 Match two – Miramar (Groups A, C, D, E)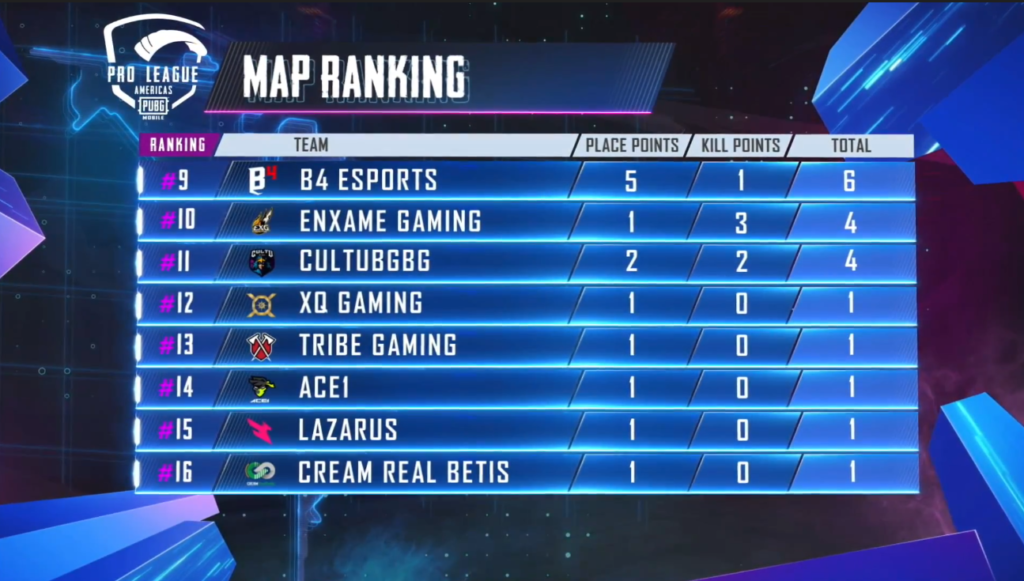 Match one – Erangel (Groups A, C, D, E)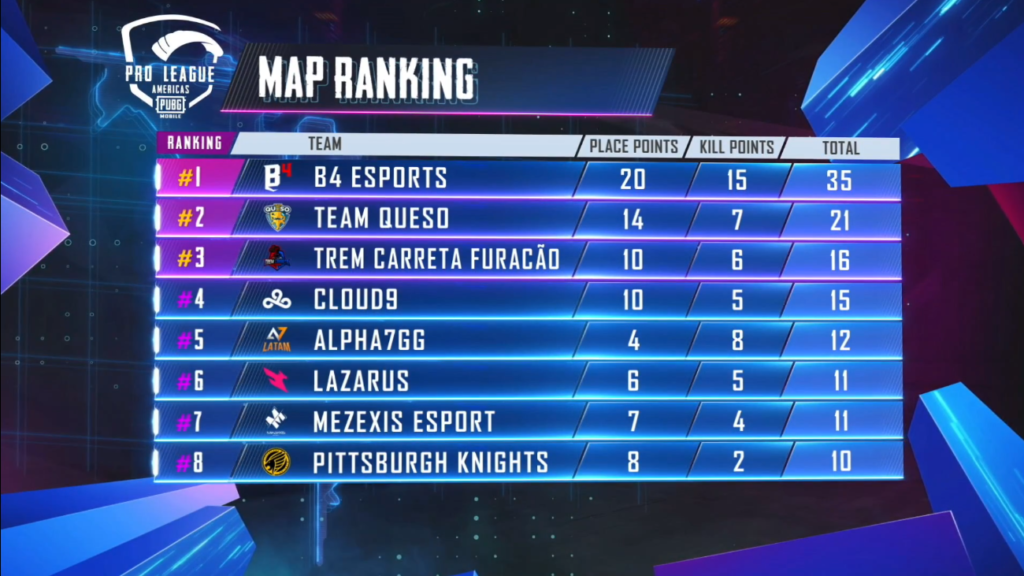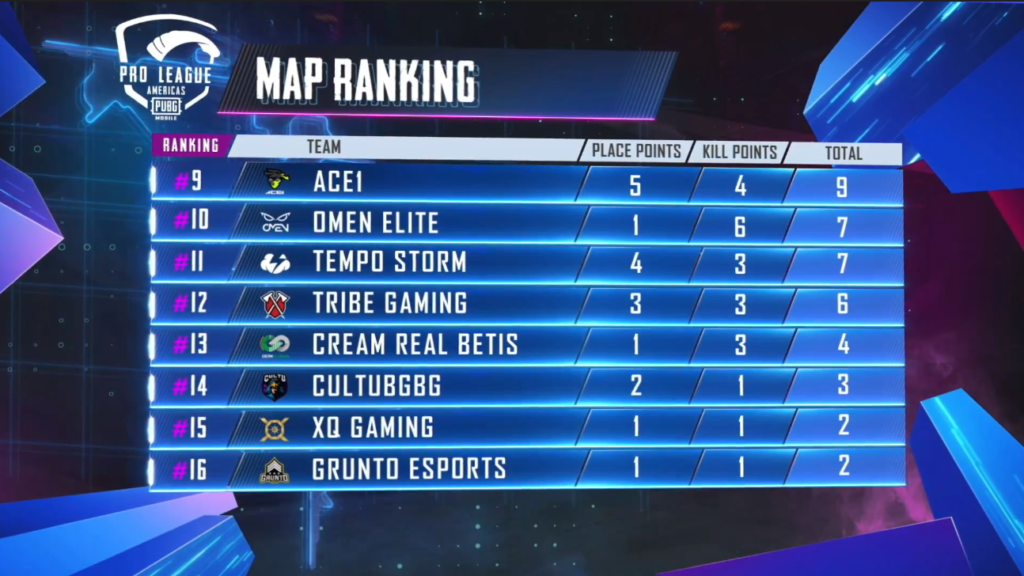 Day three
Match five – Erangel (Groups A, B, D, E)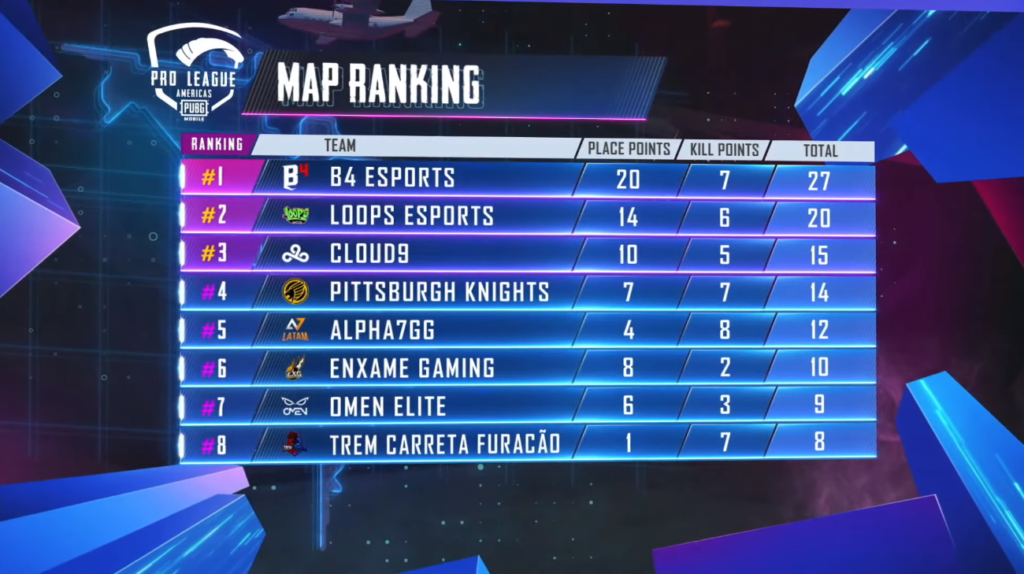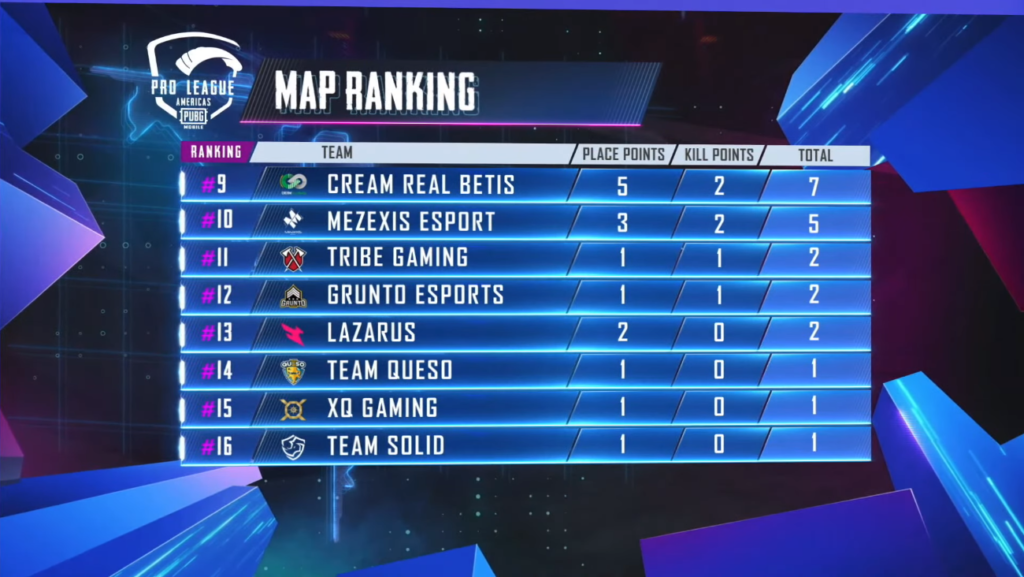 Match four – Vikendi (Groups A, B, D, E)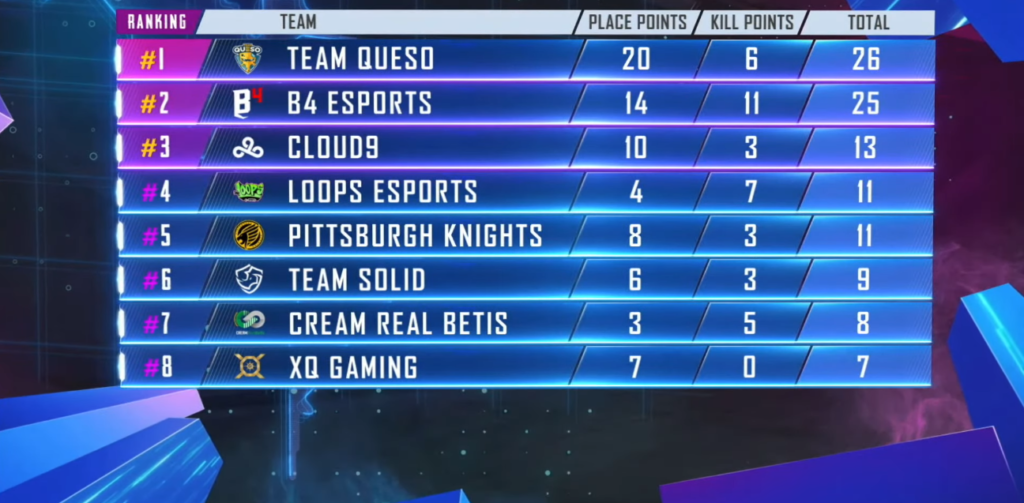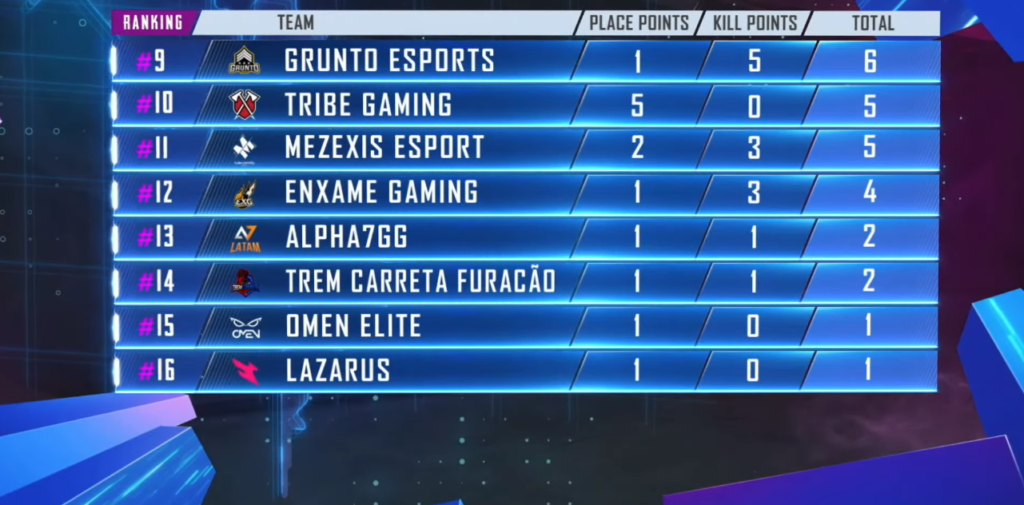 Match three – Sanhok (Groups A, B, D, E)
Match two – Miramar (Groups A, B, D, E)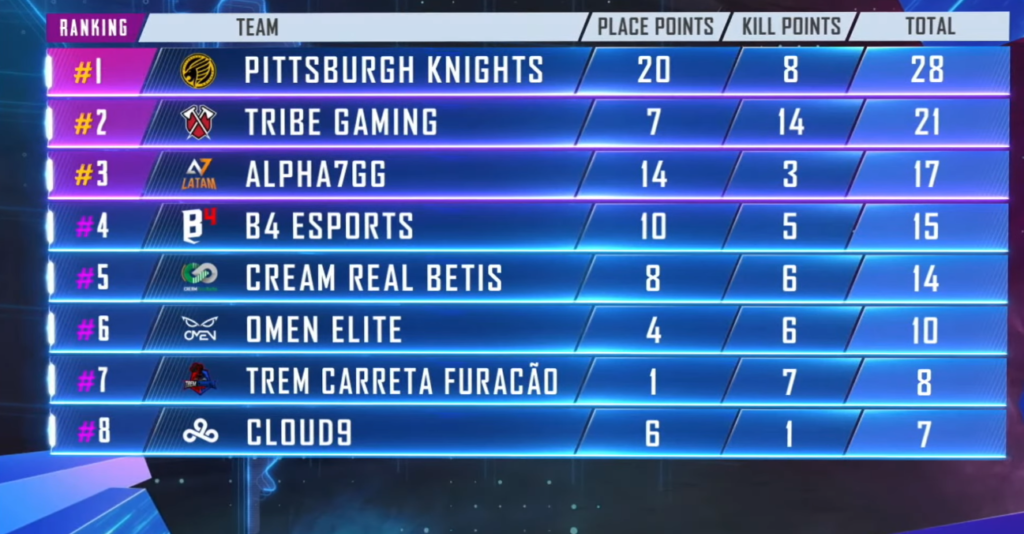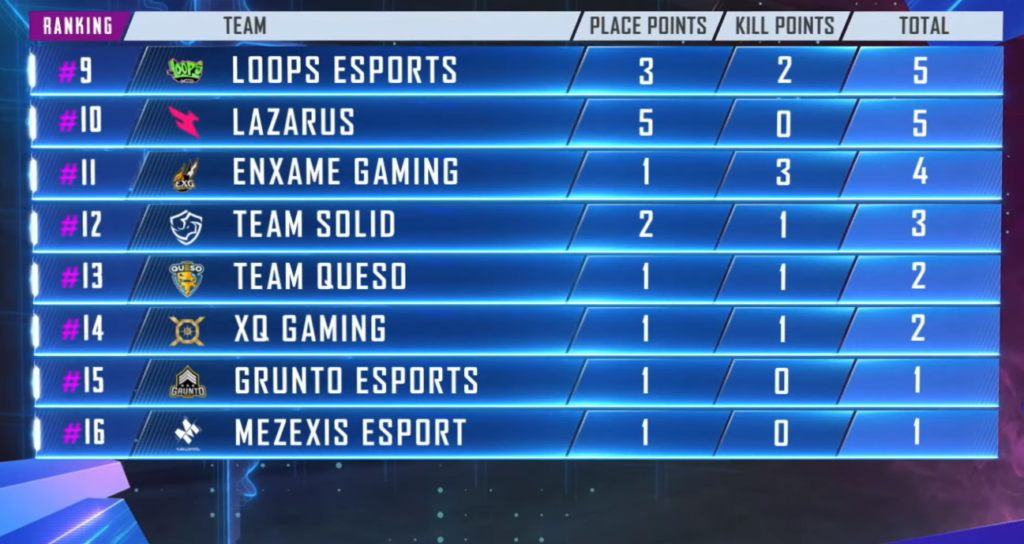 Match one – Erangel (Groups A, B, D, E)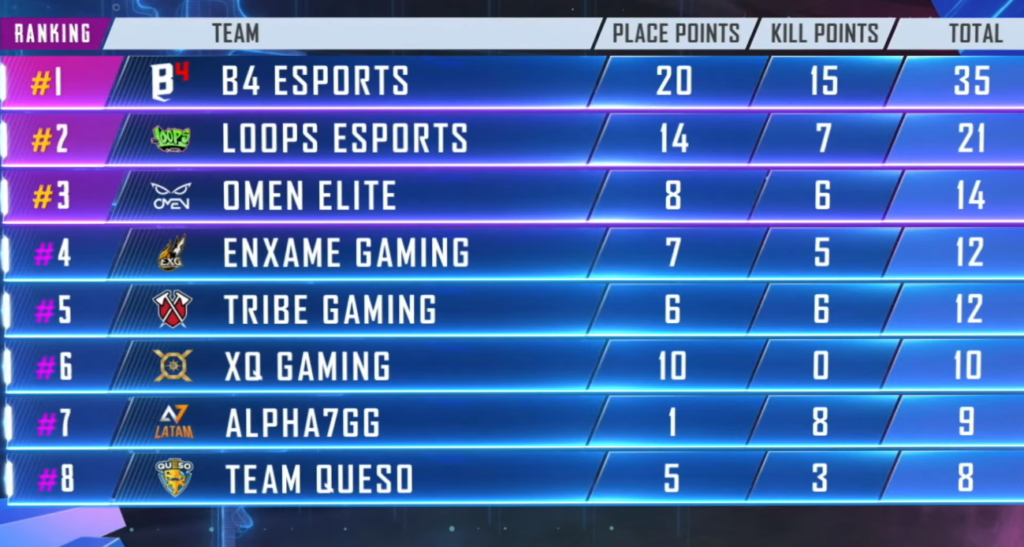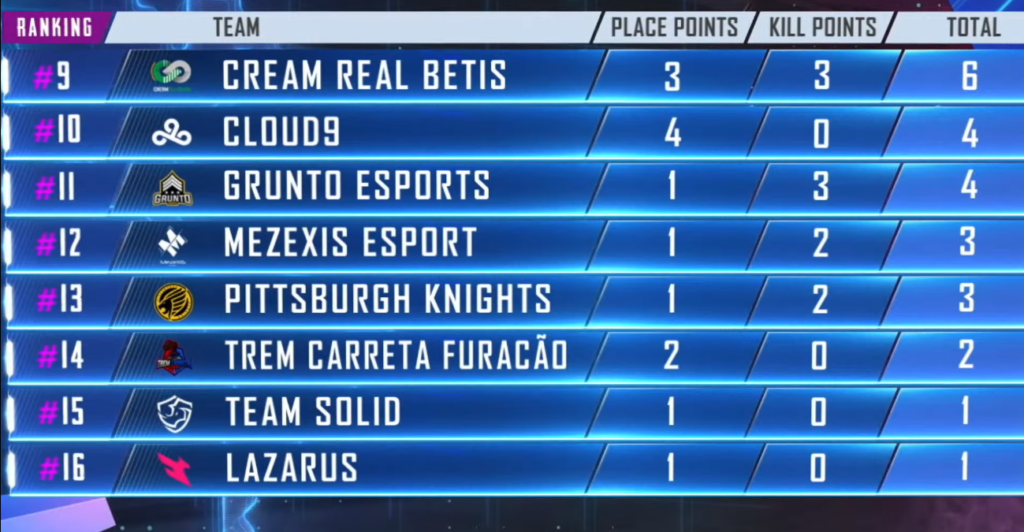 Day two
Match five – Erangel (Groups A, B, C, E)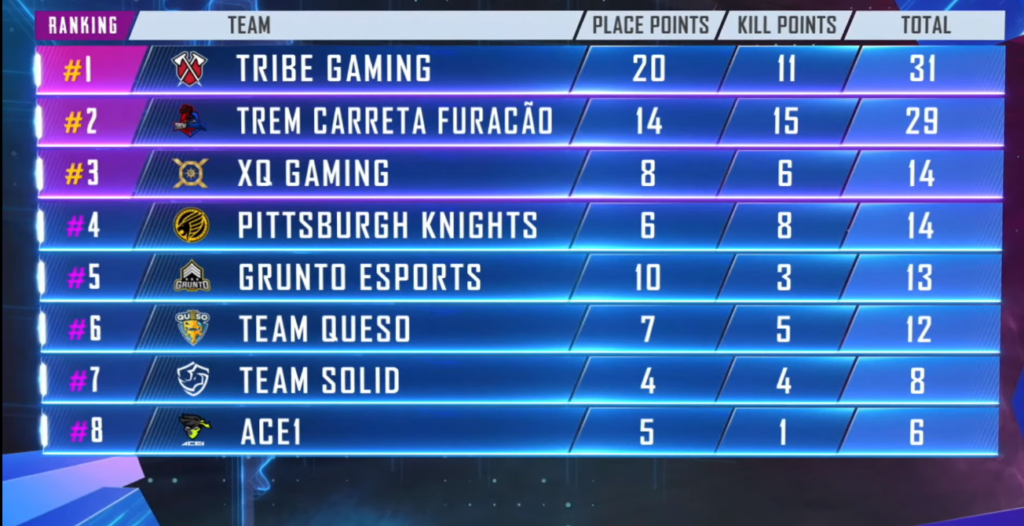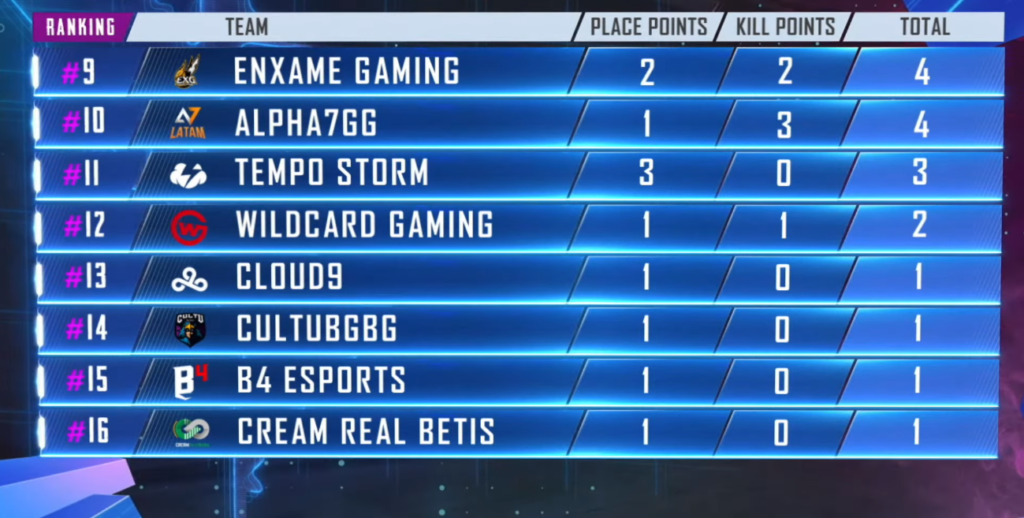 Match four– Vikendi (Groups A, B, C, E)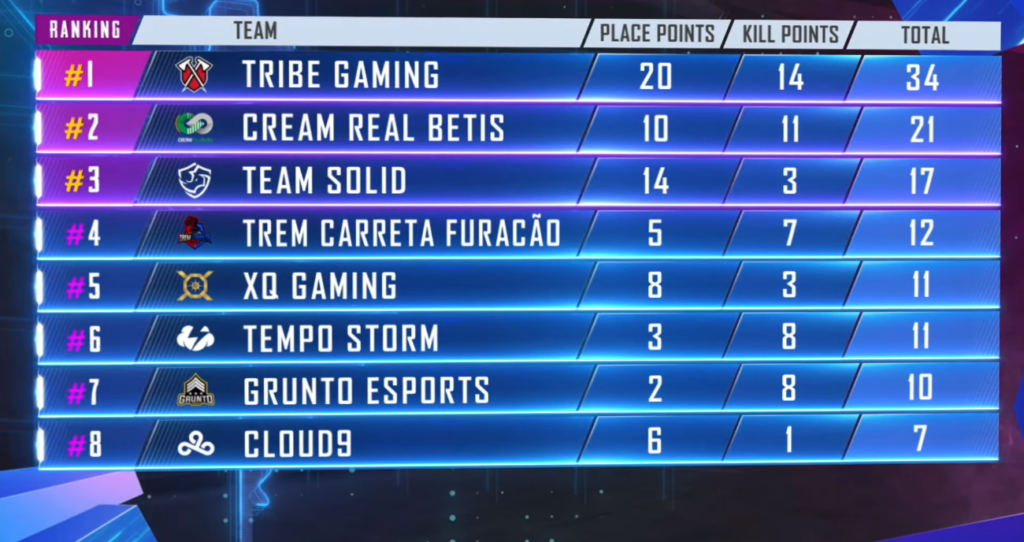 Match three – Sanhok (Groups A, B, C, E)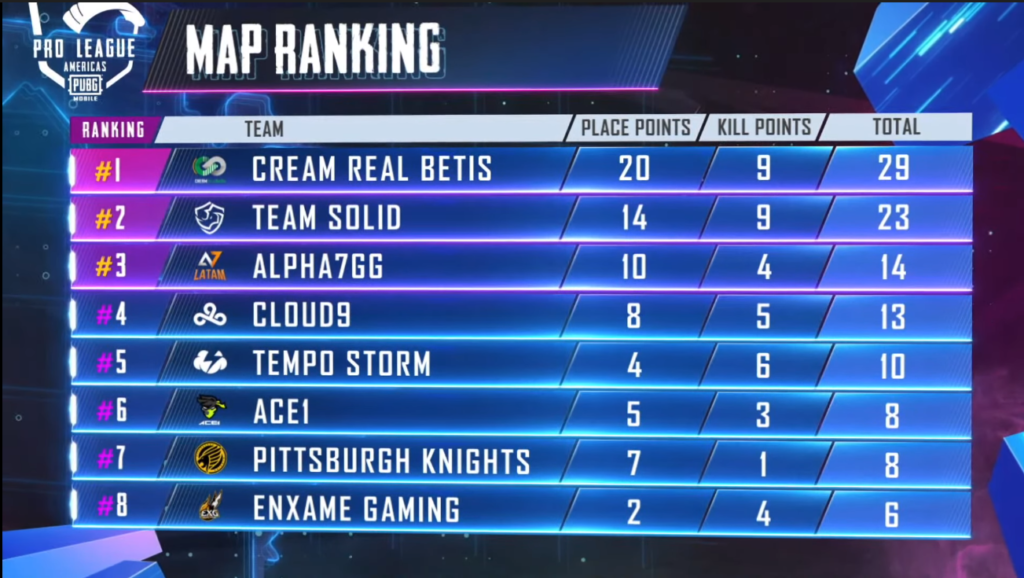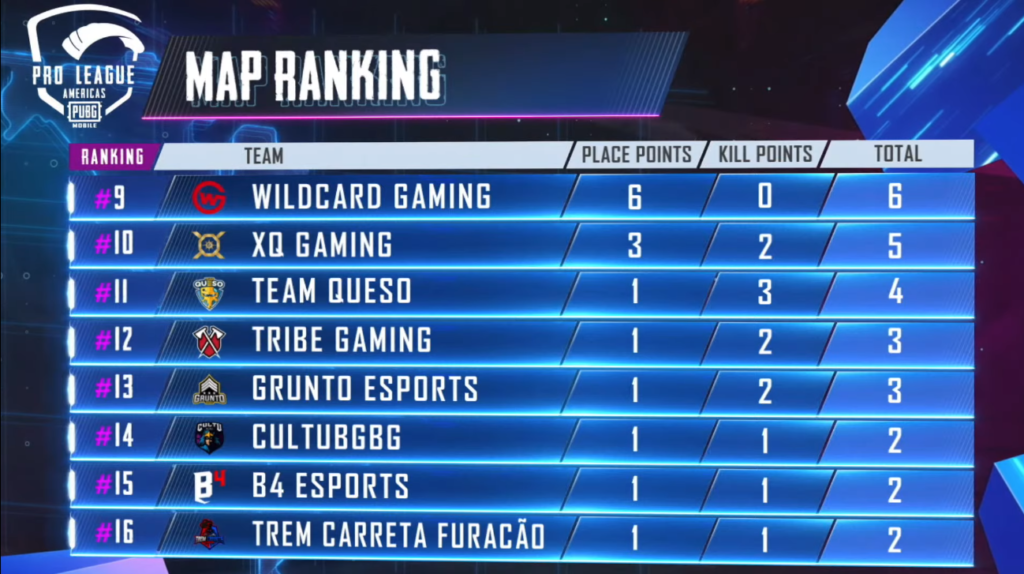 Match two – Miramar (Groups A, B, C, E)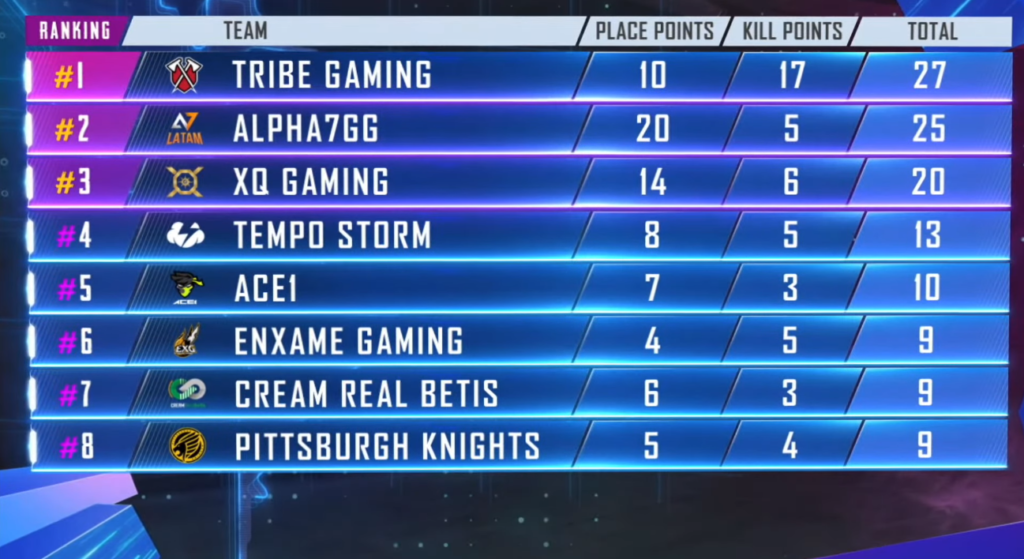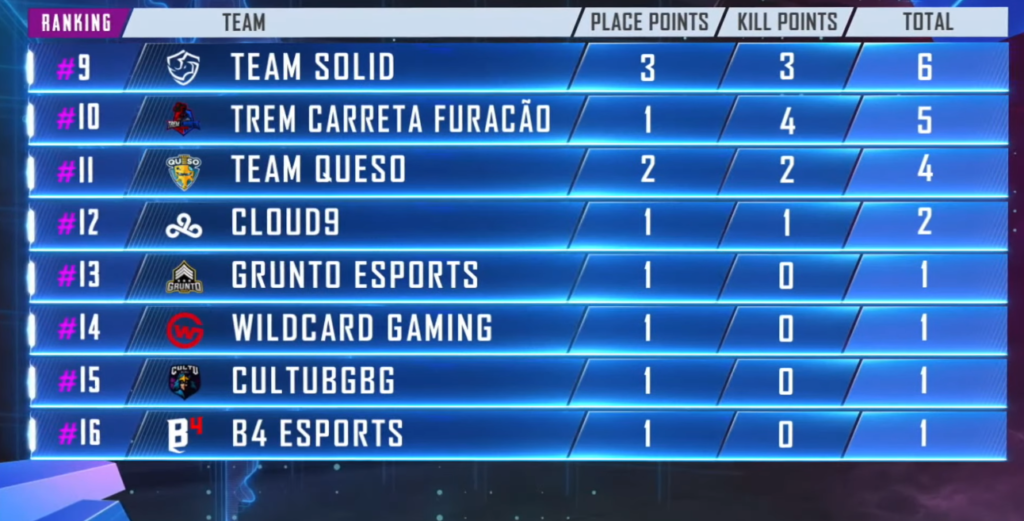 Match one – Erangel (Groups A, B, C, E)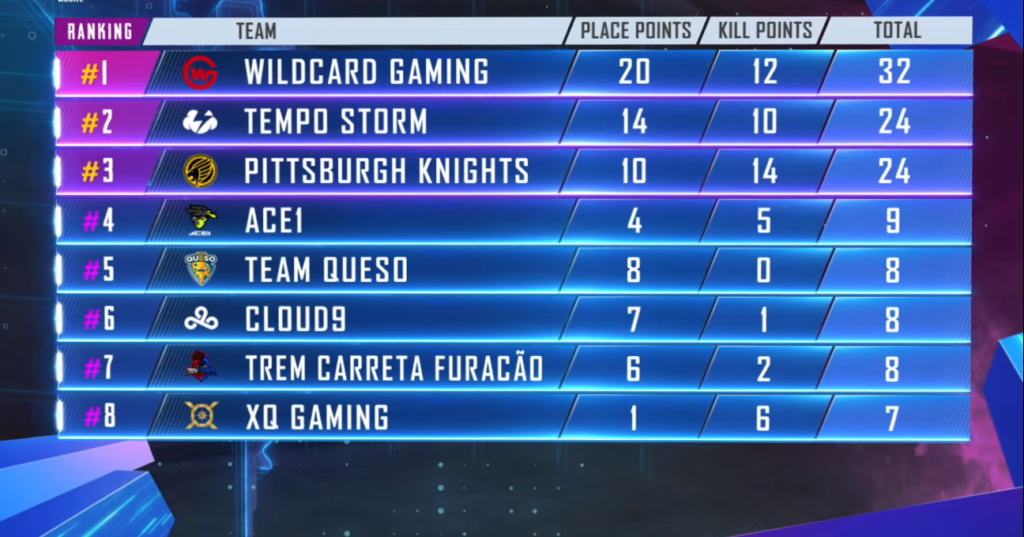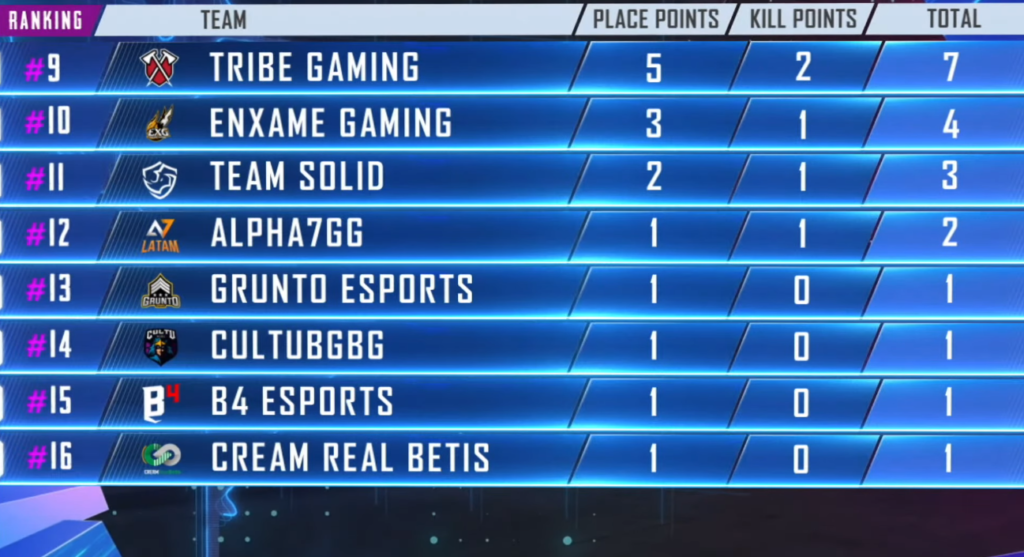 Day one
Match five – Erangel (Groups A, B, C, D)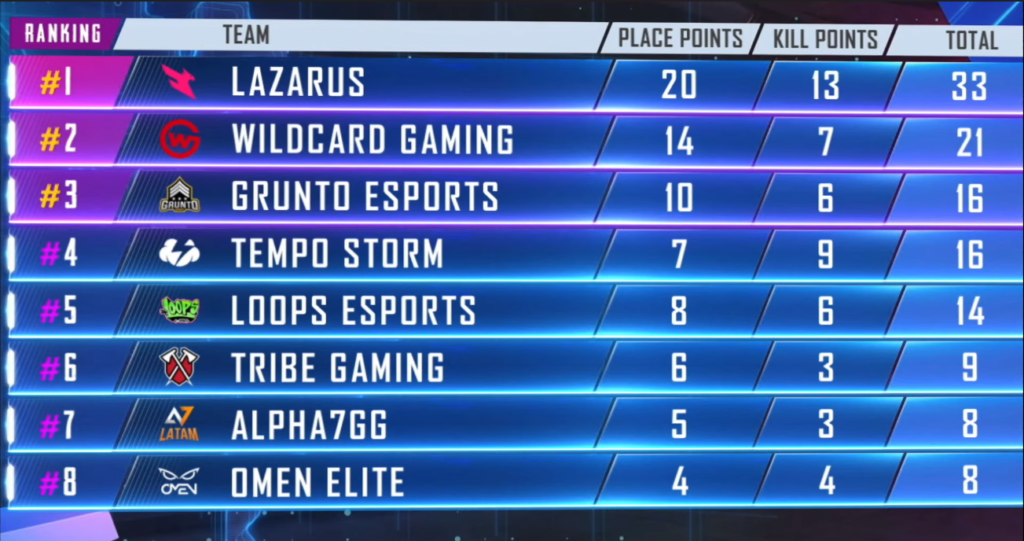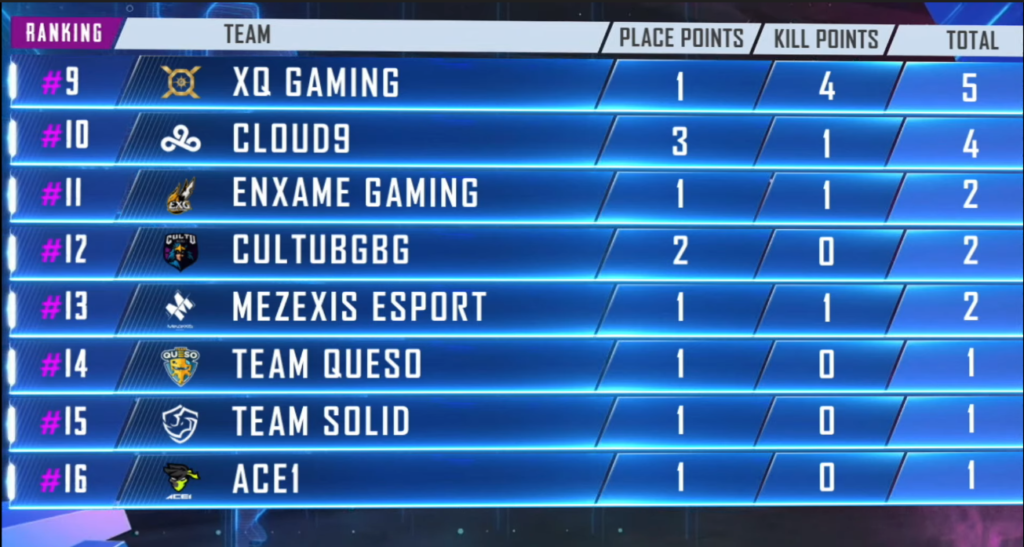 Match four – Vikendi (Groups A, B, C, D)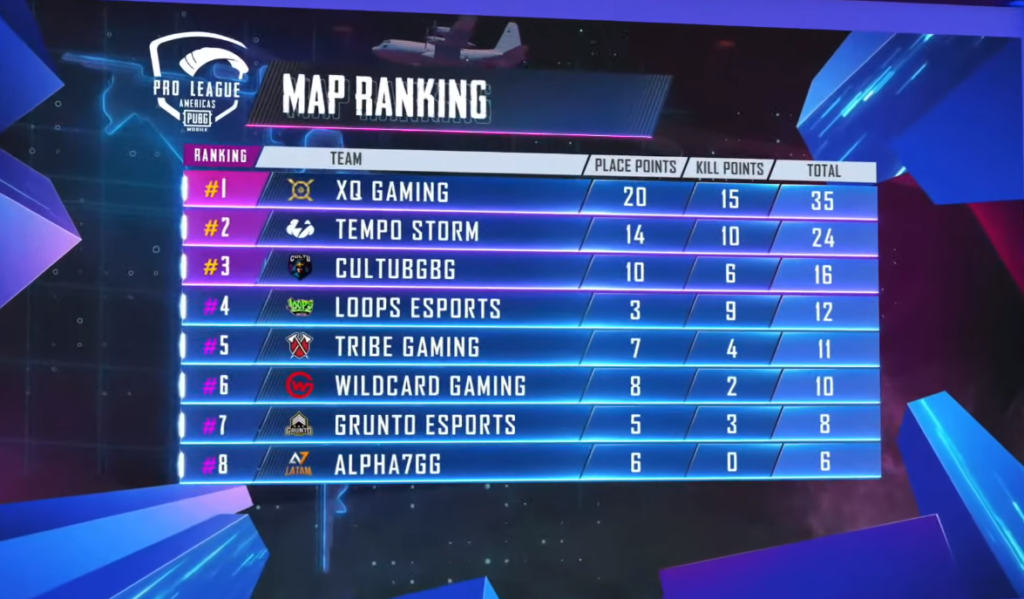 Match three – Sanhok (Groups A, B, C, D)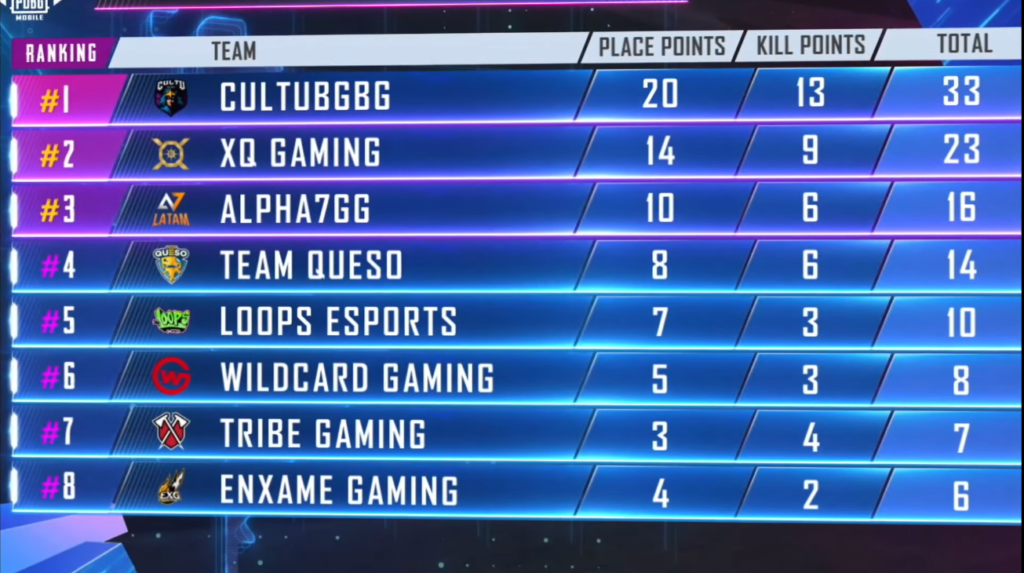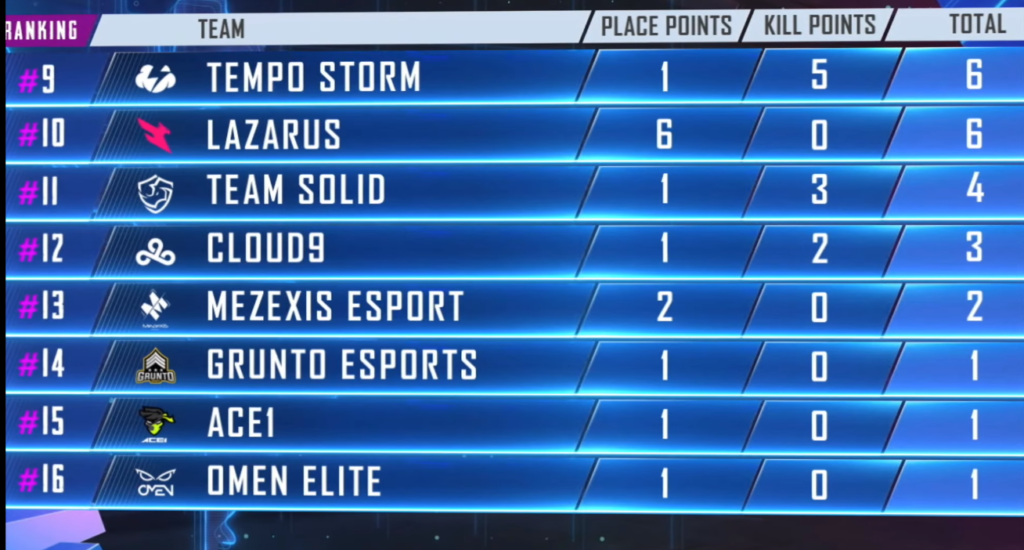 Match two – Miramar (Groups A, B, C, D)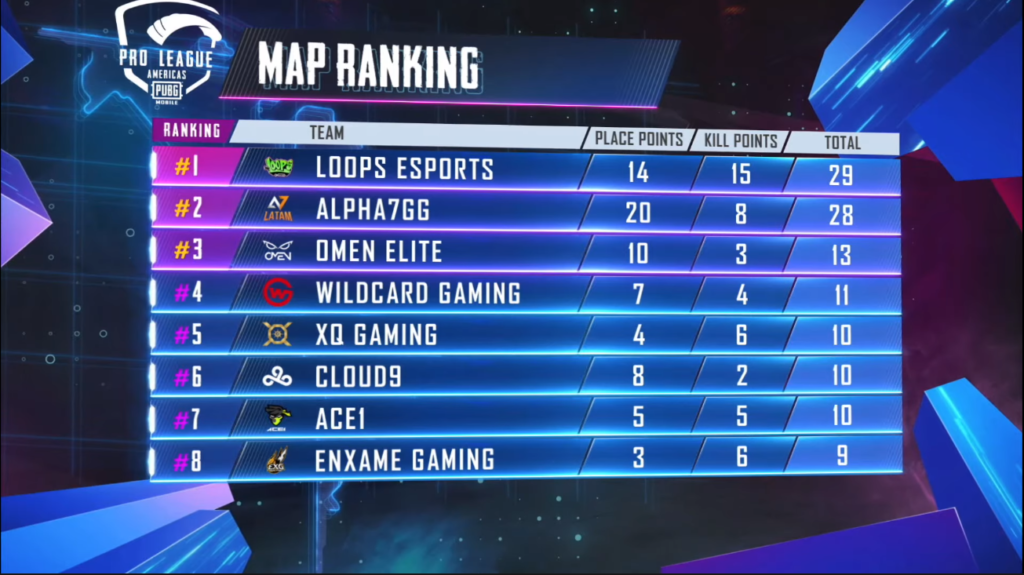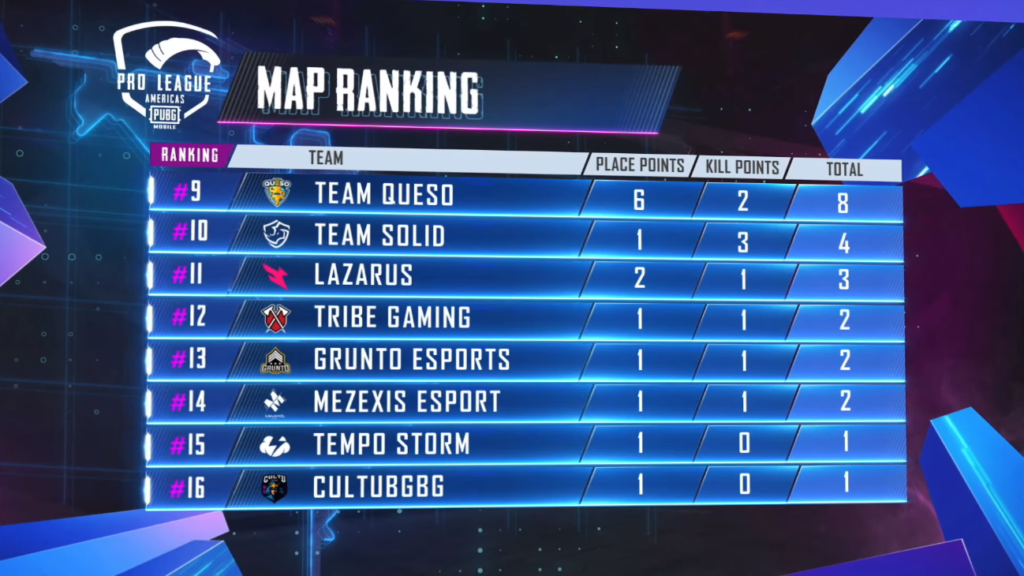 Match one – Erangel (Groups A, B, C, D)