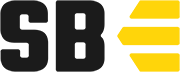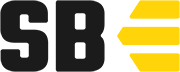 This article is brought to you by StatBanana, the best Overwatch strategy tool.
---
Chinese Overwatch team Shanghai Dragons beat the champions of the inaugural season, London Spitfire, 3-2 yesterday.

The Shanghai Dragons were previously the record holders for the most consecutive losses by any sporting team in history. The team lost 42 series in a row, solidifying themselves as the worst team in the league.

They've since ended their losing streak and have gone on to win three series, including victories against the London Spitfire, Chengdu Hunters, and Boston Uprising. Shanghai are still at the bottom half of the table, but after extensive roster changes and the swing of the metagame, they've ascended in the standings.

London decisively won the first game of the series, 2-0—and it looked like they were heading for another four-game sweep. But Shanghai quickly answered back, winning King's Row. After some back-and-forth action, the team's equalized with two games apiece. The Shanghai Dragons went on to win Ilios, 2-1, securing their third win in the league.
In an Overwatch meta defined by GOATS, Shanghai won the series with a multitude of heroes. The team opted for a dive composition in the last game of the series, with Korean tank duo Noh "Gamsu" Yeong-jin and Kim "Geguri" Se-yeon sporting Winston and D.Va. The pair were a formidable force, taking the action straight to the Spitfire.
Additionally, Bae "diem" Min-seong adopted the role of sniper, picking off target after target with his Widowmaker, and helping to narrowly win out the series.

After winning the inaugural season against rival team Philadelphia Fusion last year, the Spitfire have since looked out of their comfort zone. As the meta has shifted, they've failed to keep their composer. It's still early in the league's new season and the meta should change soon—so not all hope is lost.

Despite the win, Shanghai have failed to advance to the stage playoffs, scheduled to take place on March 22. The team won't play again until stage two of the Overwatch League on April 5.