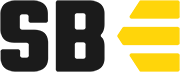 This article is brought to you by StatBanana, the best Overwatch strategy tool.
---
It's official: The Shanghai Dragons locked down their first win in their match against the Boston Uprising during week two of the Overwatch League.
Shanghai started things off strong with a win on Ilios, securing both capture points in a convincing display of skill. The Chinese team continued to snowball the rest of the match, besting their opponents on King's Row and Horizon Lunar Colony to take the first series in their name.
After ending the league's inaugural season with a 0-40 losing streak, the Shanghai Dragons saw a major roster renovation. The team welcomed six new players in October, with four of the new additions hailing from KongDoo Panthera, the runners-up of the season two Overwatch Contenders Korea.
The Chinese team parted ways with the majority of its Chinese players going into season two, opting for a primarily Korean roster. Only Kim "Geguri" Se-yeon, Lu "Diya" Weida, and Lee "Fearless" Eui-seok remained from the season one lineup.
Just days before the second season of the Overwatch League, Shanghai announced their acquisition of Noh "Gamsu" Young-jin, who formerly served as a main tank for the Boston Uprising. Likewise, the team announced Fearless had returned to Korea due to an undisclosed health reason prior to the league's opening week.
In an official Overwatch League match trailer, Gamsu spoke about the trade. "When I first heard that I was traded, I was blindsided by the news," Gamsu said. But when facing his former team, Gamsu displayed his prowess as a main tank to help Shanghai secure their first victory in the Overwatch League.
Whether Shanghai will turn its losing streak into a winning streak is still uncertain, but one thing's for sure: Boston will forever be known as the first team to lose to the Dragons.