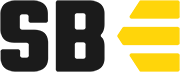 This article is brought to you by StatBanana, the best Overwatch strategy tool.
---
The next season of Overwatch Contenders North America is getting a little less crowded.
Mayhem Academy, the Contenders team owned by the Florida Mayhem, will be dropping out of the next season of the competition. The announcement comes amid huge trades and transitions in the Florida Mayhem organization.
Last month, the Florida Mayhem made major changes to its Overwatch League team. They transitioned to an all-Korean roster and coaching staff before the start of stage two. After the end of stage two, the Mayhem acquired Los Angeles Valiant tank Koo "Fate" Pan-seung in a trade for three players within their organization. Two of those players—Russell "FCTFCTN" Campbell and Johannes "Shax" Nielsen—came from the Mayhem Academy, leaving the Contenders team looking to replace them.
In a statement on the Overwatch League website, the Florida Mayhem said that the organization "wanted to take a season off to retool our Contenders team at this moment," citing the trades and new roster direction as a reason for the break. The second season of Overwatch Contenders 2019 begins later this year. We could see Mayhem Academy return in 2020 since the organization only said that it intends to leave for a single season.
While a break can be useful for the organization, it leaves many players in limbo. The five remaining Mayhem Academy players are now considered free agents. This includes former Florida Mayhem off-tank Tim "Manneten" Byhlund and former XL2 DPS Liam "Mangachu" Campbell. DPS Cameron "Wub" Johnson, support Nolan "Paintbrush" Edwards, and flex support
Andreas "Epzz" Wallvingskog are also free agents.
Mayhem Academy's choice to leave the competition makes them the second Overwatch League academy team to do so. Earlier this month, the San Francisco Shock's academy team NRG Esports also dropped out of Overwatch Contenders. This leaves two open team slots in the North American division of Contenders. No comment has been made as to which teams, if any, will fill those slots.