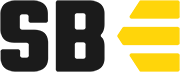 This article is brought to you by StatBanana, the best Overwatch strategy tool.
---
Just one day before their first match of stage two, Florida Mayhem revealed their plans to build an entirely Korean roster, parting ways with two members of its coaching staff and its three Western players in the process.
The Floridian team struggled to find success in stage one with its mixed roster, picking up just a single win throughout the entire five-week period. "We have faced multiple issues with communication and overall team synergy, in part due to the lack of a common language among players and coaching staff," the team's announcement read.
As a result, the team parted ways with coaches Vytis "Mineral" Lasaitis and Jung "Yeah" Young-su . Mineral served as Florida's head coach since its creation in 2017, while Yeah joined as an assistant coach earlier in the year.
Oh "Insight" Sang-min, formerly of the Korean Overwatch Contenders team O2 Blast, will now step in to fill the role of head coach. Andrew "Korean Mulan" Kim has also joined the team as an assistant team manager after working for the Los Angeles Valiant as both an assistant manager and translator.
Likewise, the Mayhem have chosen to go in the direction of an entirely Korean roster, parting ways with DPS players Kevyn "TviQ" Lindström and Damon "Apply" Conti and flex tank Caleb "McGravy" McGarvey, leaving the now all-Korean roster with only seven members.
Going into the 2019 season, TviQ stood as the final remaining member from the original Mayhem roster, solidifying his role of "bus driver" and leader for the Floridian roster. Apply had joined the team in September prior to the start of season two, and McGravy most recently joined the team at the end of February, making his professional debut on stage with the team in week three.
Florida Mayhem will seek to continue to build their all-Korean roster by signing more players in the future.
"We will continue to build out our staff over the coming weeks. We are also working diligently to recruit talented players at every role, and we will be aggressive in improving every aspect of our organization," assistant general manager Scott "BEARHANDS" Tester said.
Florida will try out the all-Korean roster in their first match of the stage against London Spitfire tomorrow at 6pm CT.