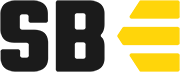 This article is brought to you by StatBanana, the best Overwatch strategy tool.
---
In a massive deal, the Los Angeles Valiant has traded main tank Koo "Fate" Pan-seung to the Florida Mayhem in exchange for three players today. Off-tank Caleb "McGravy" McGarvey from the Florida Mayhem will go to the Valiant. Two players from Mayhem Academy, Florida's North American Contenders team, will join him: main tank Russell "FCTFCTN" Campbell and DPS Johannes "Shax" Nielsen.
Fate has been with the Los Angeles Valiant since the team was formed in the first season of the Overwatch League. He was the main tank for Team South Korea in the Overwatch World Cup in 2018, where the team took their third-consecutive World Cup championship last year.
All of the new additions to the Valiant come from a variety of backgrounds and levels of expertise. McGravy has been a familiar face in the professional Overwatch community since 2016. He most recently played off-tank for Team Envy, Dallas Fuel's Contenders Academy team, before being picked up by the Florida Mayhem.
FCTFCTN was formerly a part of the Houston Outlaws who was dropped from the team after the inaugural season of the Overwatch League. He was added to the Mayhem Academy roster in 2018. Shax was a part of Team Denmark in the 2018 World Cup and previously played for Orgless and Hungry, a successful European Contenders Team.
This trade comes after both the Los Angeles Valiant and Florida Mayhem have struggled to stay afloat in the second season of the Overwatch League. Florida sit in dead last in the league standings with a 1-13 record. The Valiant, on the other hand, are ranked 17th out of 20 teams with a 3-11 season record. The Valiant dealt with a 0-7 first stage record, while the Mayhem transitioned to an all-Korean roster.
Mayhem Academy, on the other hand, had a successful run in the first season of North American Contenders 2019. They broke Fusion University's 30-game win streak and had a 6-1 record before their defeat in a playoff semifinal.
Many fans hopes that the trade will be beneficial to both teams moving forward with the season. Stage three of the Overwatch League begins on June 6.