Twitch App for iOS and Android is getting a major overhaul—including mobile livestreaming directly from the app.
One of Twitch's most requested features, mobile livestreaming was previously only an option using third-party applications. Removing outside apps makes the process much easier for users, as they'll now be able to broadcast directly from a smartphone camera. Mobile broadcasting was teased last year at IRL's release, as it's a feature that makes streaming on-the-go much easier.
Related: Twitch Affiliates will get subscriber buttons this week
Other features include new navigation bars and Pulse, Twitch's new Facebook-like feed. Anything Twitch streamers post to their channel feeds pop up to friends and followers on Pulse. With the new navigation features, with links to Live, Pulse, and Browse, the Twitch app is easier to use. Customization options include a dark mode option, which inverts Twitch's color scheme "for a different viewing experience."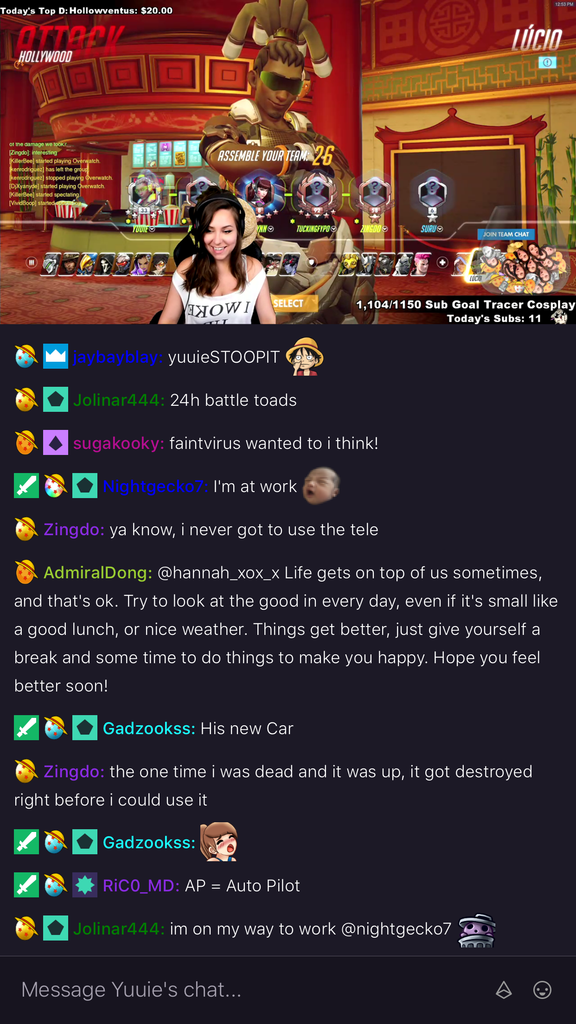 "Twitch has a vibrant community on mobile, with more than 83MM installs of our app," Twitch's Senior Director of Product Management, Tom Roberston, said in a statement. "With this redesign we're ensuring that our amazing creators—who are the reason this community exists—are more discoverable than ever, both to their existing fans and those who have yet to find them. It also makes navigating the app more fun and intuitive, with all the best stuff available with a single tap or simple swipe."
The Twitch App will be updated "soon," but a specific time has not been announced. Roll out, however, begins sometime today. The new update will be available to all users in early July—which, thankfully, is only a few days away.
About the author