On June 6, 2011, video game streaming website Twitch launched as a spin-off of livestreaming site Justin.tv. In the nearly seven years since, Twitch has become the go-to place for streaming, even surpassing its former corporate owner.
Part of the reason for Twitch's popularity is Twitch chat, and especially its emotes. With Twitch chat, passive viewing becomes interactive, and Twitch's emotes become a kind of internal language of inside-jokes.
The emotes have changed how people talk to each other on the site. They can change the meaning of a message or they can be the entire message in many cases.
The images have unique stories about how they came to be, why they're used so much, and what they're used for. Many Twitch newcomers probably don't know much about ResidentSleeper and its origin or who the man behind Kappa is. That's where we come in.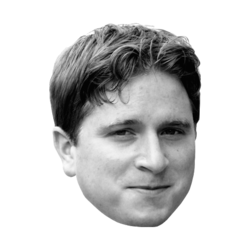 Kappa is a grayscale photo of Josh DeSeno, a former Justin.tv employee. DeSeno had been working on the original chat client for Justin.tv when Kappa was added as an emote. This was not uncommon at the time as several Justin.tv employees had added various photos of their facial expressions—but DeSeno's photo was much more popular than his peers'. He became the face of Twitch.
The emote is mostly used to convey sarcasm and trolling, which is a major reason it is used so much in Twitch chat. Kappa has been used almost 300 million times, according to StreamElements, and each day DeSeno's face is spammed in countless channels.
PogChamp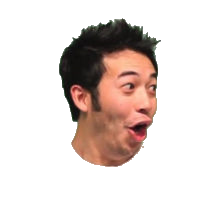 During a 2010 bloopers episode of Cross Counter, a YouTube game series, Ryan "Gootecks" Gutierrez gave his now iconic reaction to the cameraman bumping into the camera. The face is now known as PogChamp on Twitch, a name from a separate Cross Counter video where Gootecks defeats co-host Mike Ross in a pog battle.
Although Gootecks' expression was made in surprise and shock, the emote is used mostly in instances of excitement.
Kreygasm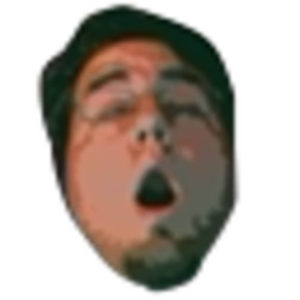 Popular variety streamer Kreyg was approached by Justin.tv staff in 2011 about having a global chat emote on the site. Originally, according to Kreyg, he declined the offer. But months later, the term "Kreygasm" was coined in his stream, prompting him to make an emote befitting of the name.
Kreygasm is mostly used to express pleasure.
LUL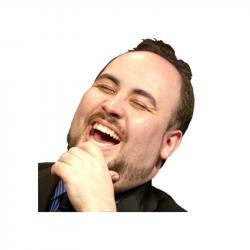 John "TotalBiscuit" Bain is one of the most popular video game reviewers in the world and he just so happens to have one of the most popular Twitch emotes in the world. His laughing face, LUL, debuted in 2016 and instantly became one of the most used emotes on the site.
As one would expect, LUL is used to express laughter.
4head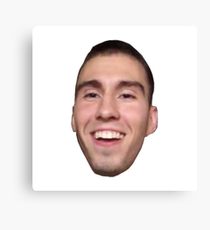 4head is used a lot and it's used in a lot of different scenarios. It can be used in the same vein as Kappa for sarcasm, but it also can be used like a less-enthusiastic LUL. Either way, 4head has been seen over 200 million times in Twitch chat, according to StreamElements, making it one of the top 10 most used emotes of all time.
There isn't much of a backstory to this emote either. League of Legends streamer Cadburry took a photo of himself smiling and it just caught on in a big way.
PJSalt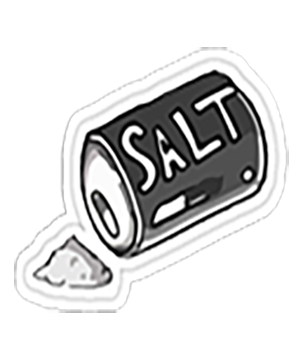 Unlike many of the other top Twitch emotes, PJSalt is not a photo. The image of a container pouring out salt was first seen over two years ago and is widely used when streamers and other chatters get "salty," a term for being upset or bitter.
BibleThump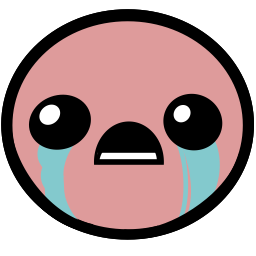 In 2012, BibleThump made its debut on Twitch. Coming from the game The Binding of Isaac, the crying round face is most commonly used in sad moments.
ResidentSleeper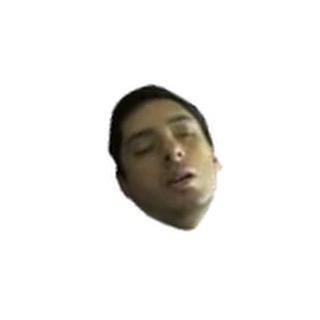 ResidentSleeper is mostly used when chatters are bored to the point where they say they are falling asleep.
The photo originates from broadcaster Oddler's attempt at a 72-hour Resident Evil stream. While not reaching his intended goal, Oddler got to the 65-hour mark before dozing off, creating one of Twitch's most prolific emoticons.
FailFish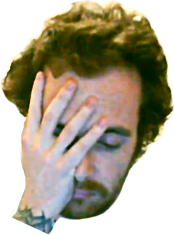 At one point or another, everybody has failed—but not everyone can personify failure and disappointment on Twitch in a single emote. That can only belong to Spamfish with his facepalming FailFish photo.
It's just plain wrong to see someone fail and not let them know you saw and disapprove with this emote.
SwiftRage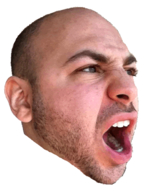 Like Spamfish, who is the face of failure on Twitch, streamer and YouTuber Joseph "Swiftor" Alminawi is arguably the face of rage on the site.
Competing with a similar emote, BabyRage, SwiftRage is used to express anger and even sometimes overwhelming excitement and demand. BabyRage is used more to show whining or immature raging.
WutFace

WutFace is a very surprised-looking photo of Overwatch League desk host and Halo commentator Alex "Goldenboy" Mendez. The esports personality was in the crowd at MLG Anaheim 2014 when the camera settled on him. When he realized he was on camera, Goldenboy made the WutFace expression.
The emote has been used in a variety of situations, but it's caught on mostly when things go wrong or someone says something weird. No matter how it's meant, WutFace will forever keep Goldenboy's face plastered in Twitch chat.
DansGame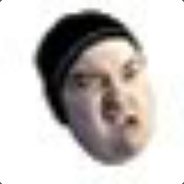 WutFace and DansGame are pretty similar but DansGame came nearly half of a decade earlier. During the Justin.tv days, DansGaming sent a disgusted-looking photo to Justin.tv staff, which has stayed around for nearly 10 years.
Similarly to WutFace, DansGame is used at many different times but it's mostly employed when commenters are disgusted or freaked out.