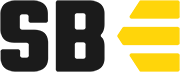 This article is brought to you by StatBanana, the best Overwatch strategy tool.
---
The first five-week stage of the Overwatch League's second season has come to a close. Next week, the playoffs begin. Eight teams have managed to fight their way into the playoff bracket, leaving 12 of their competitors in the dust. Here are the teams that are left to fight for glory and a good bit of prize money.

The two leaders of the bracket are the New York Excelsior and the Vancouver Titans, both of whom didn't lose a single one of their seven games during stage one. In the final match today, the Vancouver Titans pulled ahead in map count (individual maps won throughout the stage) to take the first seed away from the New York Excelsior.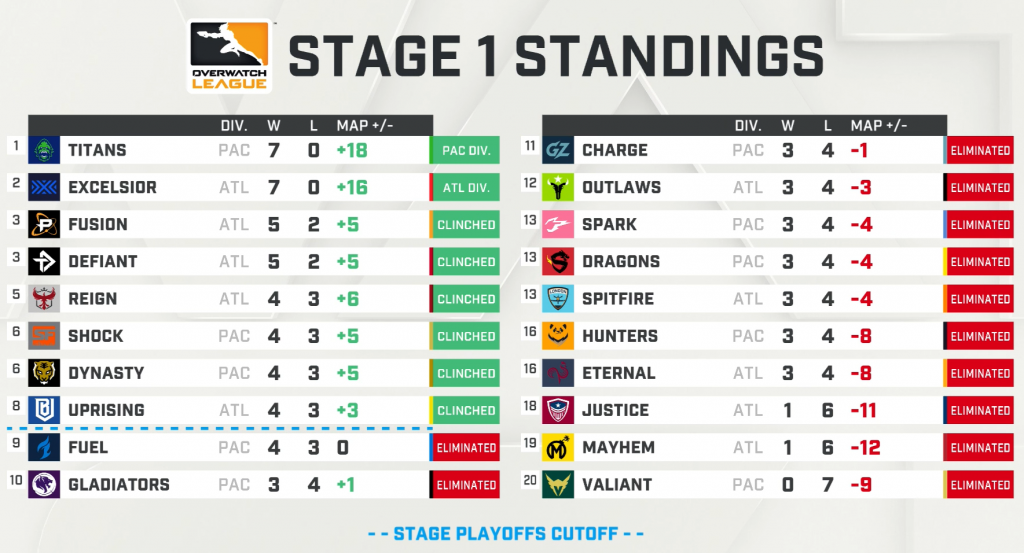 This puts them in an extremely advantageous position for playoffs. They'll face the eighth-place team, the Boston Uprising, in the first quarterfinal match. For the Uprising, they've unfortunately left the frying pan and gone straight into the fire. They barely eked out a playoff spot and now they'll be sent to face an undefeated team.
Some teams had to wait until the final hour to learn their fates. The Atlanta Reign played the Houston Outlaws today in a do-or-die match after they lost to the Chengdu Hunters on March 16. With a 3-1 scoreline, the Reign made it into playoffs in fifth place. The Philadelphia Fusion also secured their playoff spot during today's first match as they defeated the Paris Eternal.

The playoff bracket is not yet complete, however. The Philadelphia Fusion and Toronto Defiant tied for third place, while the San Francisco Shock and Seoul Dynasty tied for sixth place. Due to the presence of two ties, the bracket will be completed at a later date, possibly involving the play of singular maps to decide seeding.

Quarterfinals of the stage one playoffs begin on Thursday, March 21 at 8pm CT, where the first two matches of the bracket will be played. These quarterfinals continue at the same time on March 22. On March 23, the real fun begins—the semifinal games will be aired on ABC and begin at 2pm CT. The stage one final matches will also be aired on ABC on March 24. Teams are competing for a grand prize of $200,000 and a runner-up prize of $100,000.