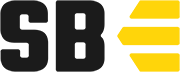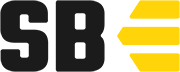 This article is brought to you by StatBanana, the best Overwatch strategy tool.
---
The Overwatch League has revealed how the Stage 1 playoffs will be played.
While there are two more weeks of standard play left in Stage 1, preparations are already being made for the post-stage portion. Quarterfinal games will be held March 21 and 22, semifinals will be held March 23, and finals will be held March 24.
Eight of the 20 Overwatch League teams will qualify for Stage 1 playoffs. The Pacific and Atlantic leaders will be awarded the top two seeds for the playoff bracket. The next six teams in the standings will qualify regardless of division. After three weeks of play, only one team, the New York Excelsior, has clinched a spot for playoffs based on their wins and map score. The Los Angeles Valiant is the only team to be eliminated thus far.
The teams will be seeded into a single elimination bracket. Quarterfinal games will be a first-to-three series; these most closely resemble standard games of the Overwatch League, in which three map victories equals a series win. The pressure ramps up for semifinal and final games, which will be a first-to-four series, likely out of seven potential rounds. This format is used for finals in Overwatch Contenders and was used for last year's Grand Finals.
In another twist, the bracket will also be re-seeded after the first round. This opens up the Stage 1 playoffs to all sorts of matchups that may benefit certain teams who were previously seeded against the highest teams. Map picks have also been introduced. The higher-seeded team in a match will select the first map played, giving them a distinct advantage. The losing team gets to select the next map, as is standard in many tournaments.
Teams have a lot of motivation to place highly in the Stage 1 playoffs. Not only does it improve their chances of landing in the end-of-season playoffs, the monetary rewards offer more incentive. The Stage 1 winners will bring home $200,000, while $100,000 is for the runner-up. Third and fourth-place teams bring home $50,000 and fifth- through eighth-place finishers get $25,000.
The size of the broadcast should motivate teams even more. ABC will be airing the semifinals on March 23 and finals on March 24, from 2pm to 5pm CT both days. ABC will also be airing the Stage 2 semifinals and finals as well as the All-Star Game, which will take place after Stage 2 is complete.
ABC joins a host of Disney channels and apps that air the Overwatch League. Disney XD airs up to three games a week, including the last match on Thursdays and first matches on Sundays. All Overwatch League games can be viewed on the ESPN app as well as streaming services, such as Overwatchleague.com, Twitch, and MLG.com.