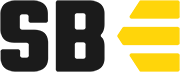 This article is brought to you by StatBanana, the best Overwatch strategy tool.
---
In the closing match of week three, New York Excelsior defeated Seoul Dynasty to become the first Overwatch League team to lock down a spot in the 2019 stage one playoffs.
New York went toe-to-toe with Seoul on Sunday. After winning the first map, Excelsior gave up Numbani to their opponents, but quickly bested Dynasty on the final two maps to take the series in their name. With the victory over Seoul, Excelsior officially secured the first spot in the league's stage one playoffs.
On the opposite side of the standings, Los Angeles Valiant fell out of contention for the stage one playoffs after losing to Guangzhou Charge in the second match of the day. With this loss, the Los Angeles-based team extended its losing streak to five games, failing to secure a single win three weeks into the Overwatch League's second season.
Going into week four, the rest of the league's contenders will look to claim the seven remaining playoff spots. Most notably, the undefeated Vancouver Titans closely trail Excelsior in the league's stage one standings with a 4-0 record. Likewise, Atlanta Reign, now in third place, are proving to be formidable opponents, excelling with their aggressive and innovative playstyle.
Related: Atlanta Reign show off incredible Zarya-Lúcio play against the Paris Eternal
With two weeks left in the stage, however, the Overwatch League's standings are still liable to shift around as teams seek to claim their spots in the first stage playoffs.