More than 1,200 Overwatch teams across North America and Europe competed for spots in the Overwatch Contenders season zero group stage over the past few weekends. This weekend, the tournaments begin.
Sixteen teams from each region earned the right to compete in the tournament, with seeding established from competitive play. Split into four groups, teams will compete in a double round robin tournament format for the next two weeks. The top two teams from each group will move on to the playoffs, which begin July 1. A prize pool of $50,000 is up for grabs for each region's winner.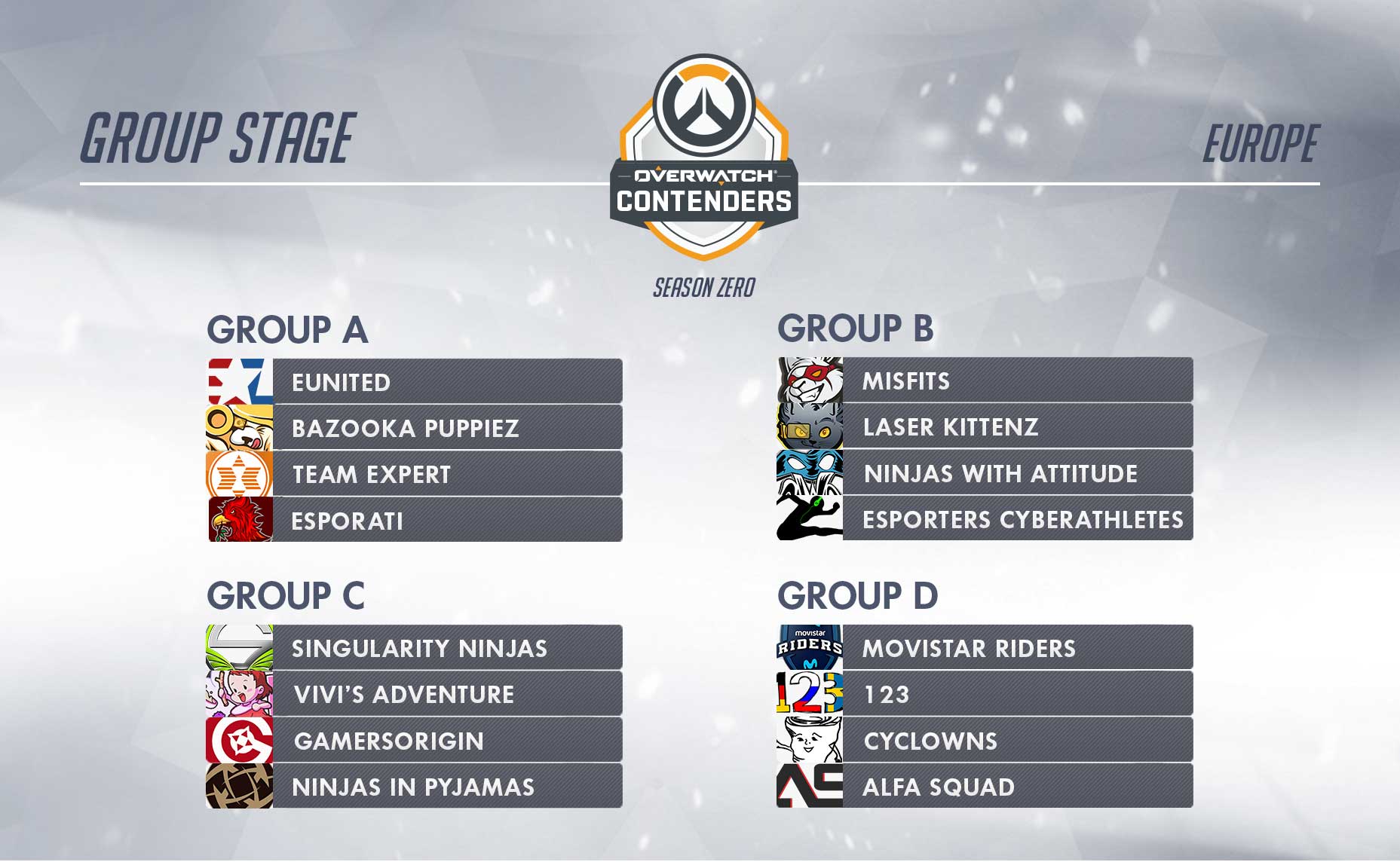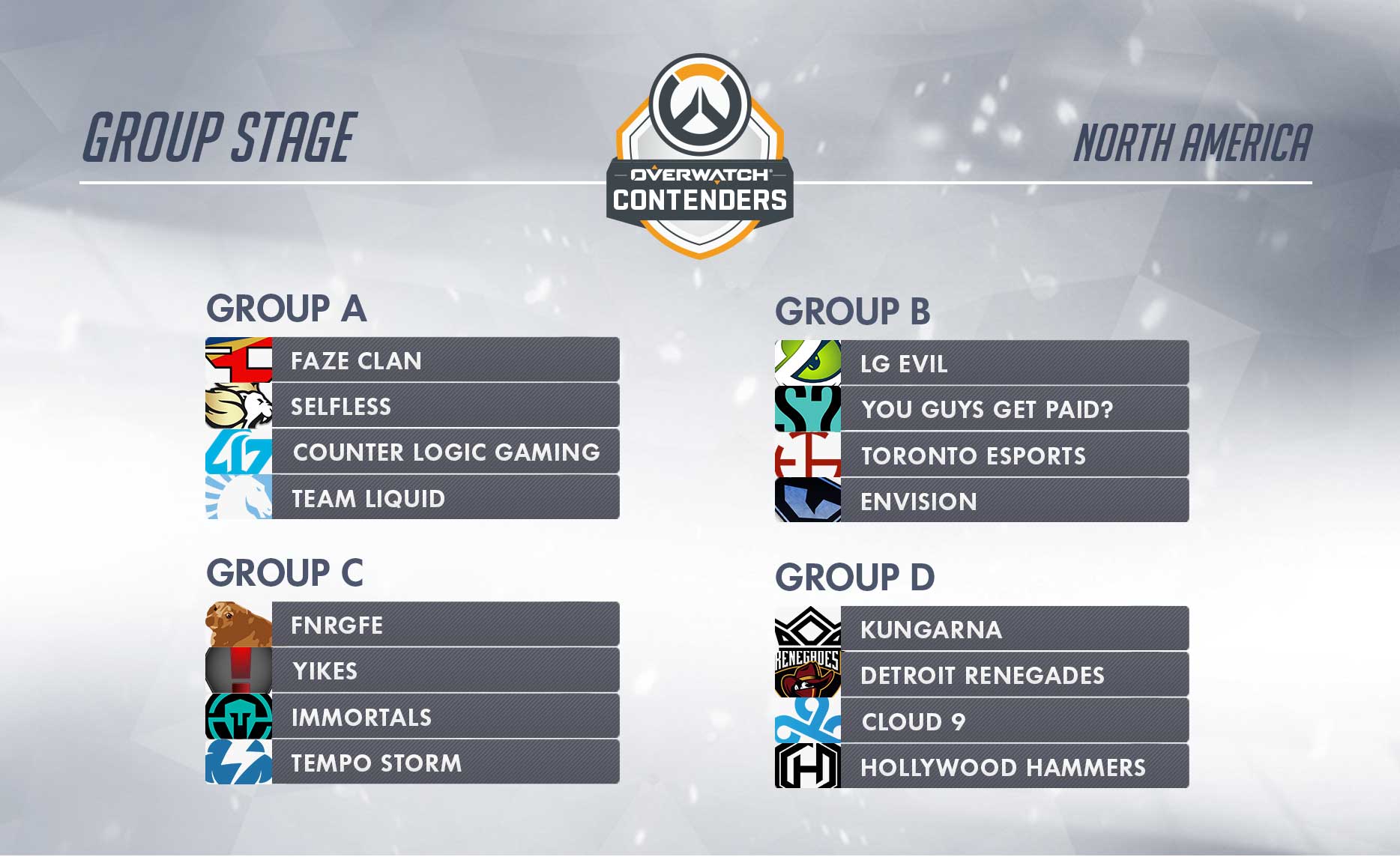 No team is getting out particularly easy with these Overwatch Contenders groups, though some are certainly tougher than others. In North America, Group D looks to be the toughest with each team worthy of making the playoffs in their own right. Group A will also be interesting to watch. Selfless DPS Daniel "Dafran" Francesca was barred from Blizzard-sanctioned events following the Overwatch Contenders qualifiers, and it's unclear how Selfless will do moving forward from his suspension. Considered one of the team's top players, Dafran will be hard to replace.
Over in Europe, Group A teams are likely not excited to compete against eUnited, a team that's been nearly unstoppable in the past few months. After the roster was dropped from Reunited and picked up by eUnited, the squad has only seen first and second place wins—second at the Overwatch PIT Championship, second at Overwatch TaKeOver 2, and first in the Overwatch Contenders qualifier.
As always, the tournament will be broadcast on Twitch. The European group stage begins June 17 at 10am PT. The North American group stage follows on June 18, starting at 4pm PT.