Japanese toy-maker Good Smile Company is adding another Overwatch hero to its Figma line of action figures.
Overwatch's cybernetic ninja Genji will be available for preorder on Oct. 5. Standing approximately six inches tall, Good Smile Company's Genji figure is highly articulated due to his special joints and flexible plastic. A katana and wakizashi are included, as well as his shurikens.
Related: This customizable Tracer action figure is $70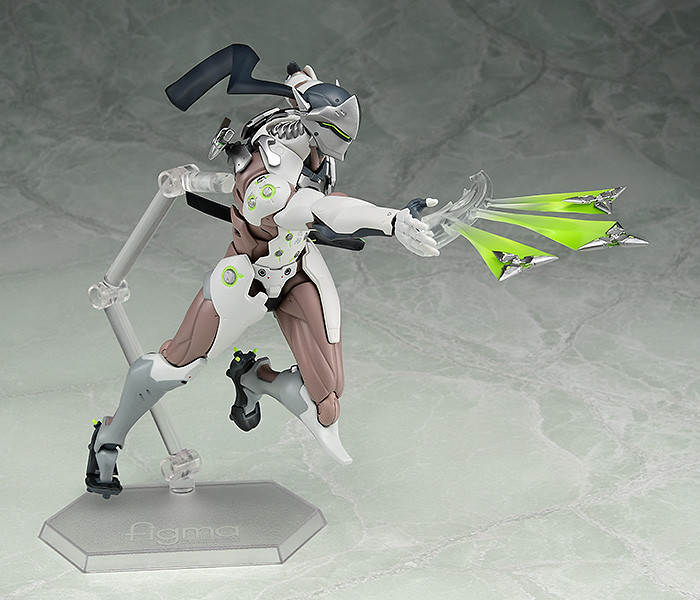 An articulated stand also comes with the Genji figure to really make use of his bendy joints. He doesn't come with exchangeable face plates as the Tracer Figma figure did, but that's because Genji always wears his mask. Still, he's just as customizable with a range of different poses.
Figma Genji will cost JPY 7,800, which translates to around $70, and the preorder window lasts only until Nov. 16.
It's likely not the only Genji figure coming this year: In August, Blizzard had a Genji statue on display at gamescom in Cologne, Germany. It's not been officially revealed outside of the convention, but it'll certainly look nice next to its Genji action figure twin.