A new hand-sculpted Overwatch statue has been revealed at gamescom in Cologne, Germany.
Blizzard's got a brand new, hand-painted Genji statue on display at its booth during the German video game convention. The Overwatch developer has yet to release exact details on the statue, though given its size, it'll likely cost $150—just as the Widowmaker, Reaper, and Tracer figures do.
Likewise, it looks to stand around the same height as Widowmaker, which is 13.5 inches on the Overwatch logo base.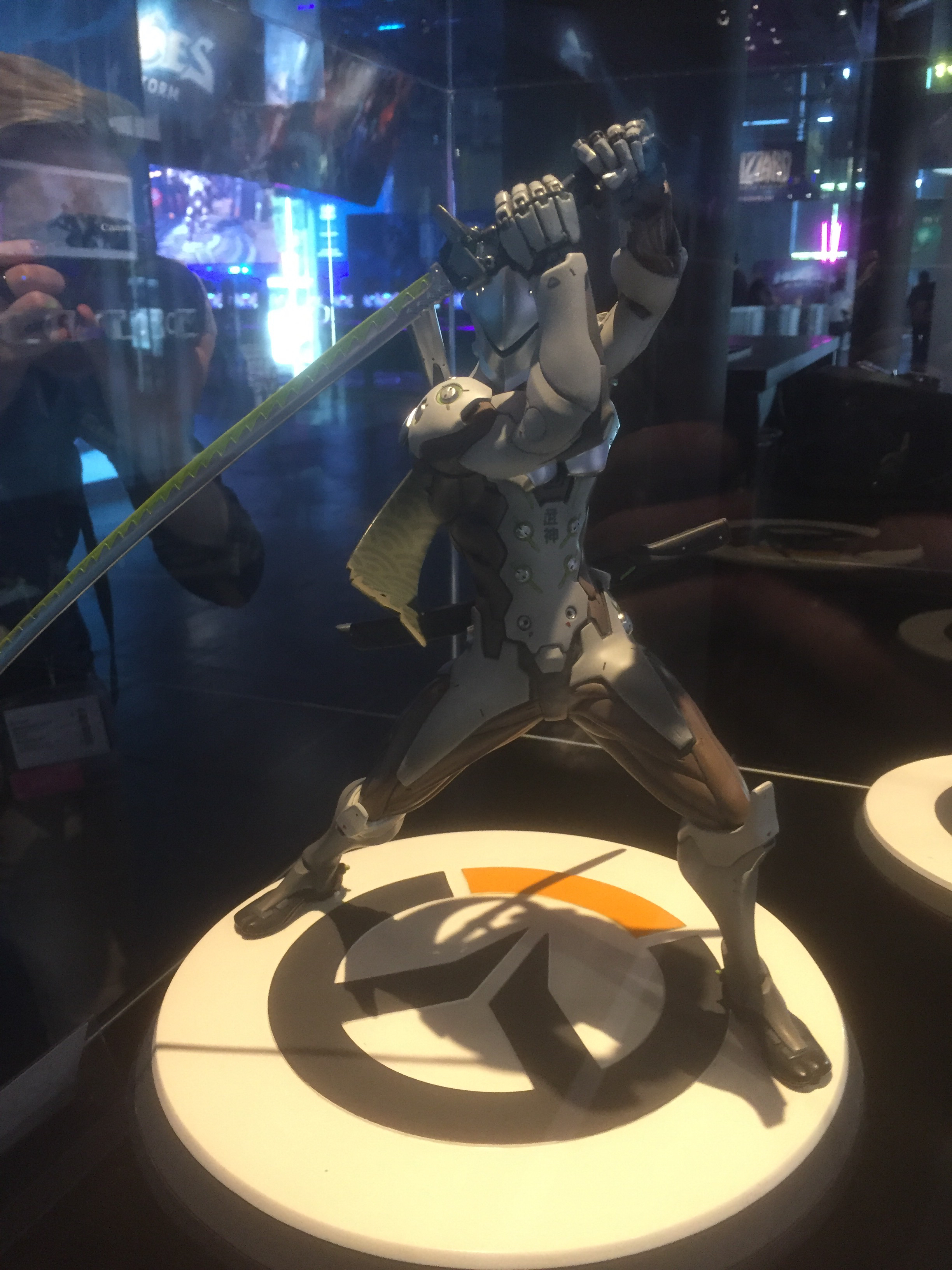 The figure depicts Genji's deflection ability, with his sword out and ready to stop any bullets heading for his mechanical body. As with the other statues in the Overwatch roster, the detail is amazing, down to the rips and tears on the fabric that flows behind him.
No timing details regarding the release of the Genji statue are current available, though it's possible it'll be officially released when the Blizzard Gear store comes back online. (It's getting a makeover right now.)
The last Overwatch statue to be revealed, the massive $450 D.Va and mech figure, is slated for delivery around December, so it's likely that Genji won't start shipping until well after that.