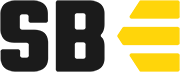 This article is brought to you by StatBanana, the best Overwatch strategy tool.
---
If you've ever made a joke about studying for a beta test, this skin might be for you. The Overwatch Anniversary event begins on May 21, and D.Va gets a brand-new skin for the annual celebration.
The "Academy D.Va" skin lets Hana Song hit the books—hopefully figuratively, not literally. She's been given a navy and pink school uniform, complete with gold trim and matching round, gold glasses. D.Va's mech has also been given a makeover in a matching pink and gold design with more sharp details.
Overwatch has been out for three years and the Anniversary event brings together everything fans love about the game. Players will have an opportunity to replay favorite holiday game modes like Junkenstein's Revenge and Mei's Snowball Offensive.
While Blizzard has yet to confirm any specific details of this year's event, last year's Anniversary event allowed players to unlock past seasonal or special event skins or emotes. Last year, all heroes received a "dance" emote to truly make the party special. Characters that have been released since last year's event, like Baptiste and Wrecking Ball, will get their own dance emotes this year.
The Overwatch Anniversary event goes live on May 21 and runs until June 10.