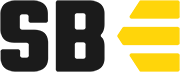 This article is brought to you by StatBanana, the best Overwatch strategy tool.
---
Overwatch is about to turn three years old, and it's almost time to celebrate the game's birthday with this year's Anniversary event, which kicks off on May 21.
This year's Anniversary event will run until June 10 and will introduce a slew of new cosmetics, including nine skins, emotes, and sprays. Following in the footsteps of previous events, Ashe, Wrecking Ball, and Baptiste will receive their own dancing emotes and will join the game's cast of characters in getting to show off their moves.
Fans will be able to play in past season's brawls in the game's Arcade mode. As is customary with seasonal events, players will be able to unlock loot items from previous years, including each character's dance emotes. Older Anniversary skins can be purchased from the hero gallery for a third of the price of new items, but fans will also be able to find previous skins and other cosmetics in this year's set of Anniversary loot boxes.
Upon their first log in, players will receive one free Legendary Anniversary loot box, which is guaranteed to contain one legendary item.
For those who don't own a copy of the game, Overwatch will be free to play across all platforms for a week from May 21 to May 28. Users can pre-download the game today to play the moment the free trial begins.