The PUBG Mobile Pro League (PMPL) North America will happen from March 23 to April 11. Twenty teams from across the continent will lock horns for a share of the $150,000 prize pool.
The PMPL North America will happen in two stages, the league stage and the finals. The league will last for three weeks with the top 16 teams from here making it to the finals where a champion will be crowned. This is the first season of the PMPL North America after the Americas region was broken down into North America, LATAM, and Brazil from 2021.
Here's everything you need to know about the PUBG Mobile Pro League North America 2021. This information has been collected from PUBG Mobile's social media handles and Liquipedia.
Format
League stage
The league stage will last for three weeks. Each week is divided into the weekdays' play and the Super Weekend.

In the weekdays' play, the 20 teams will be split into five groups of five teams each, who will compete in a round-robin format. The weekdays' play will happen on Tuesday and Wednesday of each. The top 16 teams from each weekdays' play will qualify for the Super Weekend of that week.
The Super Weekend will happen on Friday, Saturday, and Sunday. The results of this will be considered when deciding the 16 teams that advance to the finals.

The exact number of matches in the weekdays' play and Super Weekend haven't been revealed yet. This article will be updated when the information is available.
Finals
The details about the finals of the PMPL North America haven't been unveiled yet.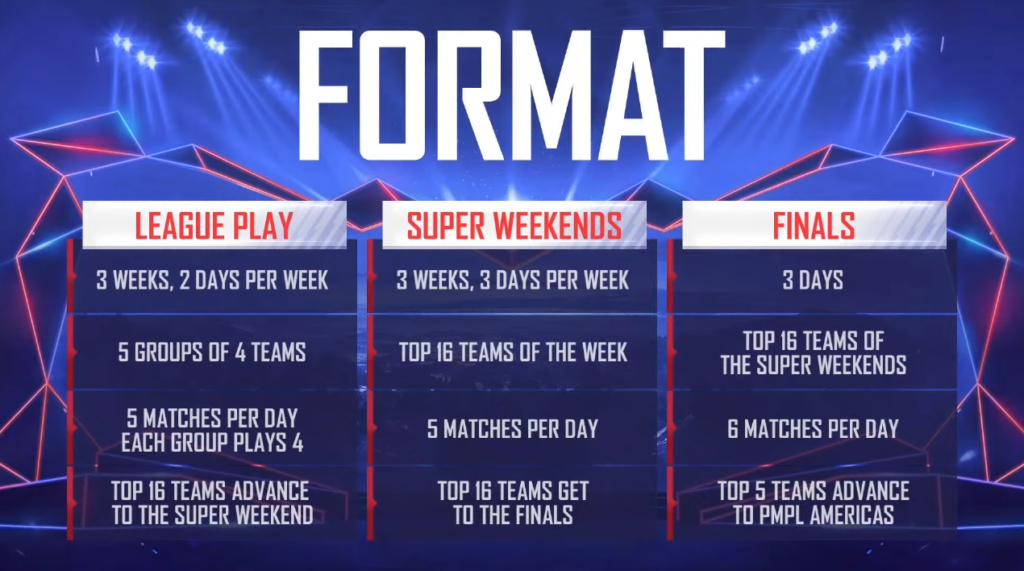 Teams
Seven teams have been directly invited to the event while 13 others have made their way through the PMCO North America spring split 2021.
Invited teams
Lazarus
19esports
XSET
The Unnamed
Nova Esports
Ghost Gaming
The Hitlist
Qualified teams
Enigma Fan Club
Knights
Helping Quit Addiction
TeamJCR
PassionFruit
Syndicate
Aphelion Esports
We Support Farmers
Pro Era
Dior Esport
The Panthers
Mezexis Esports
LeveLx
Groups
Here is how the groups have been distributed for the league stage.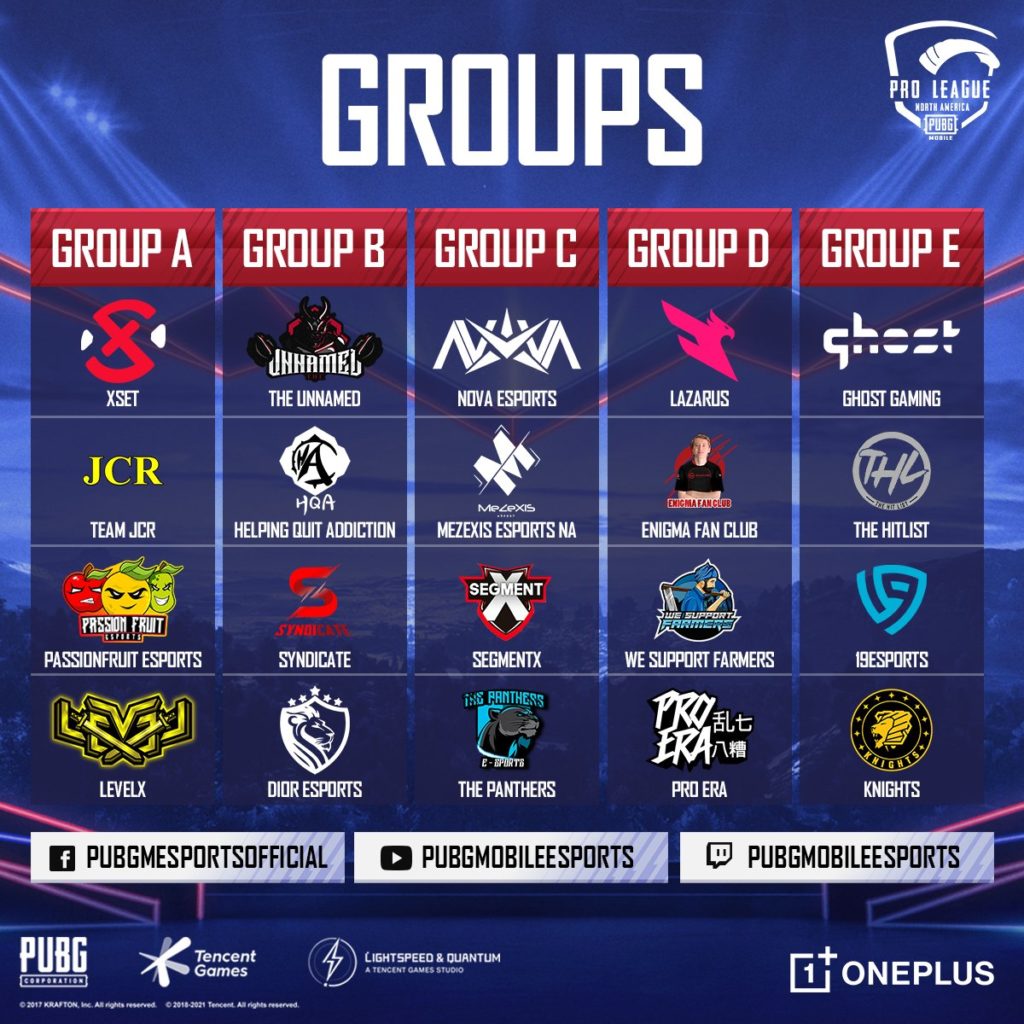 Stream
All matches will be livestreamed on PUBG Mobile's official Facebook, YouTube, and Twitch handles from 6pm CT.