The island that first popped up at Loot Lake is out to make more trouble on the Fortnite: Battle Royale map.
After a few days of focusing on the seventh rune near Pleasant Park, 
the rune has sunk back into the ground and has begun emitting a purple beam, while the floating island is on the move again. And that could be bad news for the sixth rune, which is located near Lazy Links.
When the island started its movement last week, players weren't entirely sure where it was heading. Similarly to the cube in season five, the sudden movement startled and confused fans. Using a replay feature exploit, however, a few Twitter users discovered the island intends to travel to each of the seven runes the cube burnt into the ground in season five, and create volcanic pits at each location.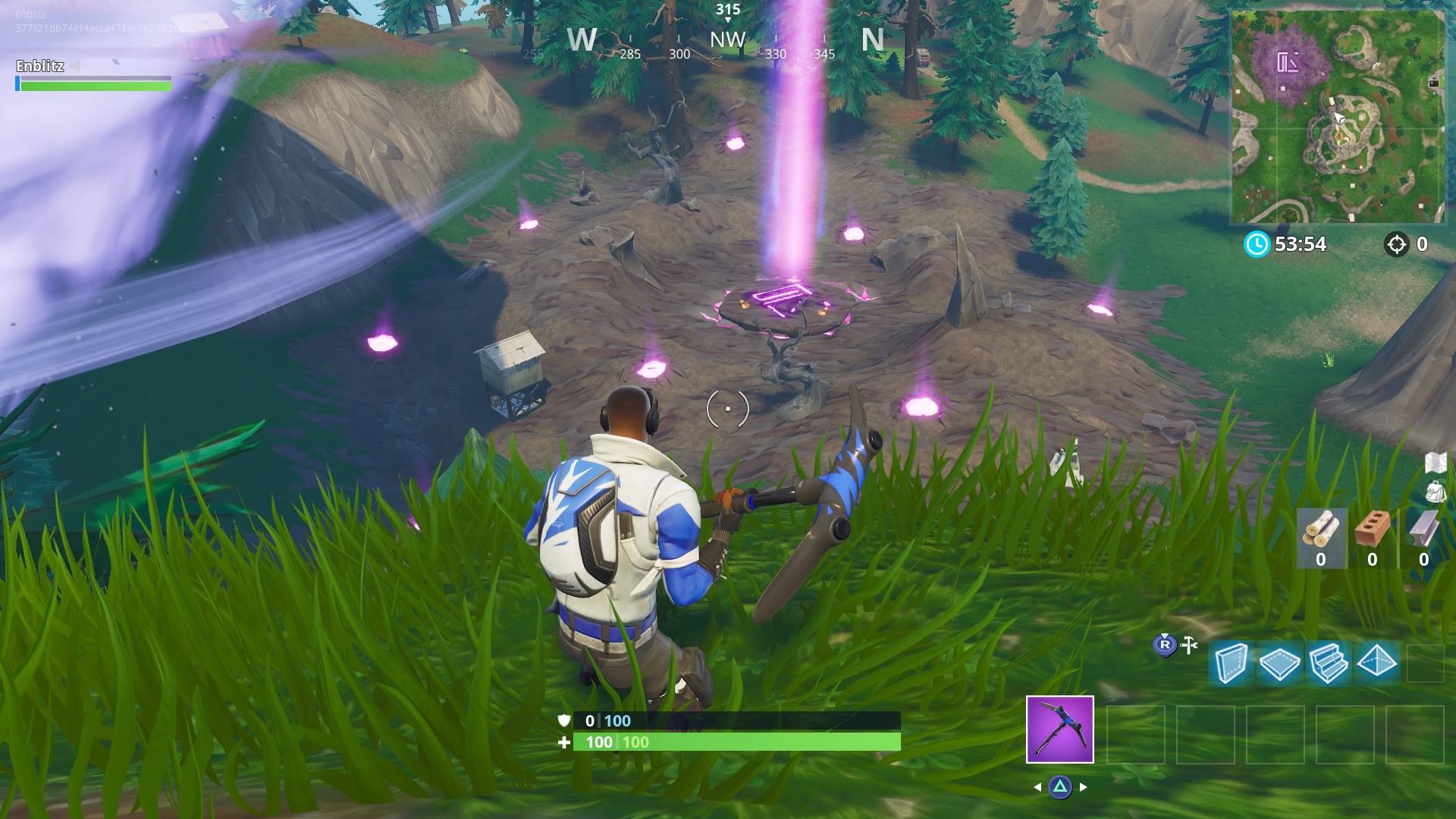 So far, that theory has been proven true. The island stopped moving when it reached the corrupted area near Pleasant Park on Sunday, changing the landscape of the location. It created volcanic pits that launch players into the air and the rune was ripped up from the ground and began to float as well.
The island appears to be content with for now and has moved south of the rune location. The next destination, if the theory holds up, would be south of Lazy Links, where the sixth rune is located, but the island would need to make sharp turn eastward to go to hit the sixth rune.
Some players have experienced a glitch in-game that causes the island to appear on their map near Salty Springs, too. Wherever it turns out to be, that location's fate will remain in the figurative hands of Loot Lake island.