Stuck in plat? While Dot Esports thinks you could still get out, there is always the option of hanging up the towel and uninstalling VALORANT. In a game with a meta that feels like it changes daily and 14-year-old children coming in and bringing their pin-point accuracy and incredibly fast reaction times, how can some players keep up?
VALORANT certainly isn't for everyone. To win consistently at VALORANT, users have to get on the FPS grind, hit up deathmatch and the range, and practice their abilities in custom matches.
If you can't win, then it's a struggle to get a good kill/death ratio. It's a slippery slope that causes players to hang up their hats.
Sometimes players hit their ceiling, or other commitments get in the way of getting to the top of the ranks.
Ok, you've made it this far, and you still want to uninstall VALORANT.
Unfortunately, it's not as easy as you'd hoped. If you jump into your control panel and click uninstall, you'll be faced with an error message. There are a few more steps in order to rid yourself of VALORANT.
Related: How to uninstall the Riot client
How to uninstall VALORANT: step-by-step
Firstly, you'll have to uninstall Vanguard, the anti-cheat system created by Riot. You can close Vanguard by opening your system tray, found on the bottom right-hand side of your desktop, right-clicking on the red Vanguard icon, and selecting exit.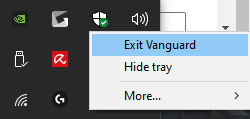 A message will pop up at this point asking if you want to "turn off" Vanguard. Click Yes.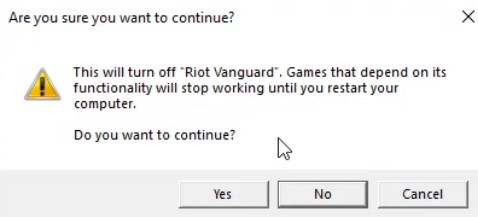 When it's closed, you'll be able to uninstall both Vanguard and VALORANT as normal. You can do this by pressing the Windows Key or clicking the Windows icon on your taskbar, typing "Add or remove programs" in the search bar, and pressing enter.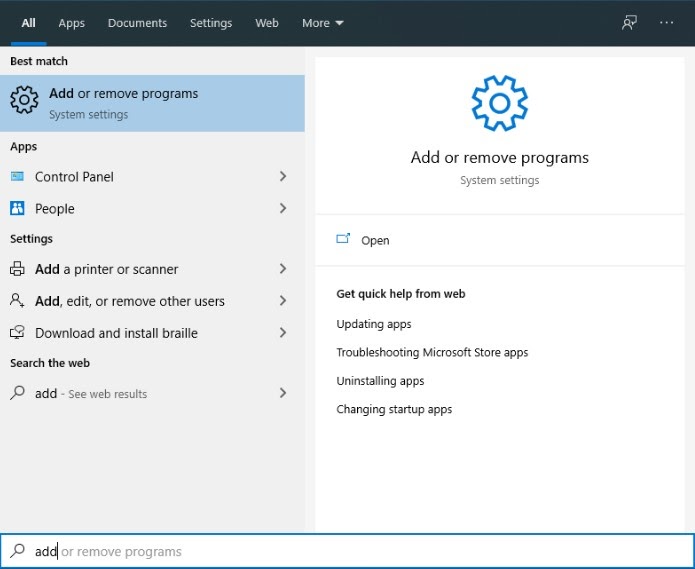 From there, scroll down to "Riot Vanguard," right-click, and uninstall.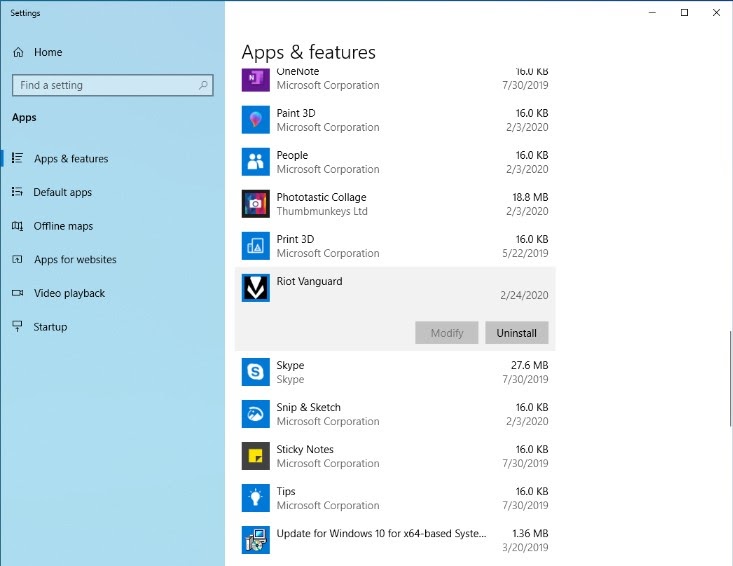 Finally, uninstall VALORANT using the same method.
To summarize:
Firstly, you'll have to uninstall the anti-cheat software, Vanguard.
You can do this by closing the software via your system tray. Click "turn off" when you're prompted with a message from Vanguard, and type "add or remove programs" in your search bar.
You'll then find a list of programs, including Riot Vanguard, which you will be able to uninstall.
Once you've uninstalled Vanguard, you can uninstall VALORANT using the same method. Search for "Add or remove programs" in the search bar and scroll down to VALORANT to uninstall the game.
There you have it, VALORANT is no more. It no longer exists on your PC. Hopefully, you can resist the urge to get back into competitive.
If you've made a huge mistake, you can easily go download both Vanguard and VALORANT on Riot's website.
---
Make sure to follow us on YouTube for more esports news and analysis.