Do you have a Pokémon fan on your gift list and aren't sure what to give them? With the giving season upon us, the pressure is on.
Pokémon fans have a lot of gift potential. Don't head out and buy the latest game, though. Most fans will already have them by now. Instead, look for other opportunities.
Be sure to ask them what their favorite Pokémon is. There are over 980 Pokémon now and not all of them have merchandise. You might get lucky and have a recipient with a popular favorite like Charizard or Umbreon. On the other hand, you might have someone with an obscure favorite.
Knowing your recipient's favorite Pokémon will help you build gift ideas around it. Popular Pokémon have lots of official merchandise from the Pokémon Center and some on Amazon. For less popular Pokémon, try looking at Etsy.
Here are some of the best Pokémon gifts you can get this holiday season.
Accessories: Jewelry, bags, ties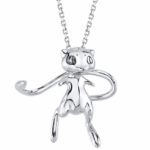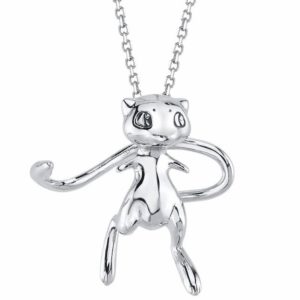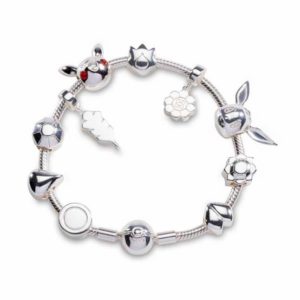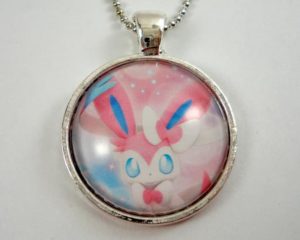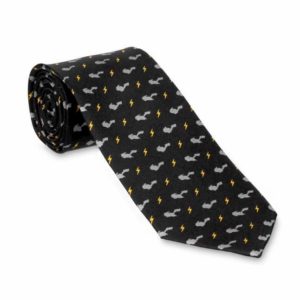 Accessories range from jewelry to backpacks, ties, and more. The Pokémon Center's website has many options. Rocklove created an official Pokémon line of jewelry. The Rocklove Pokémon line is limited but quickly expanding. If you have a Vulpix or Pikachu fan, their solid silver necklaces will be popular but expensive.
Another potential jewelry idea is a charm bracelet. The Pokémon Center has bracelets and badges from different gyms to go with it.
Etsy is a great option for Pokémon jewelry. A common trend on Etsy is repurposing Pokémon cards by carefully removing the art and centering it in a pendant. It'll be less expensive and less polished than the solid silver Mew from Rocklove, but it'll be nostalgic and thoughtful.
The Pokémon Center also has bags. Their bags range from simple patterned totes to game-inspired backpacks. The Galar backpacks look like they came right out of the game and are bound to be popular with fans.
Older fans may appreciate ties. There's nothing quite as fashionable as having a Pikachu patterned tie at work.
Blankets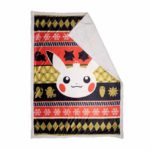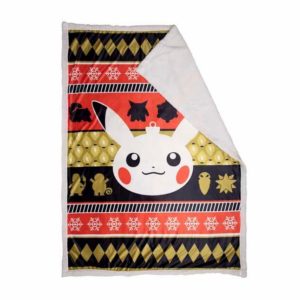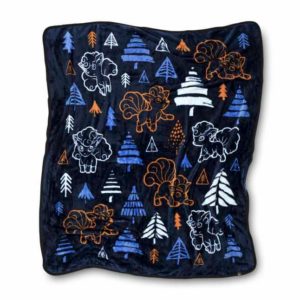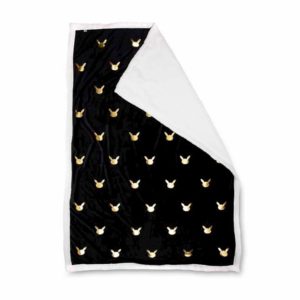 Throw blankets are popular. They're compact enough to use anywhere in the house instead of limiting them to a bed. They're perfect for staying warm while on the computer, watching television, or curled in the chair playing Sword and Shield on the Nintendo Switch.
Amazon offers a lot of unofficial merchandise, but the best option for throws is the Pokémon Center store. Throws aren't as plentiful as the other merchandise, but there are many sherpa and fleece options available. There are holiday-specific throws as well as more generic Pokémon blankets.
Decor: Figures, candles, posters, lamps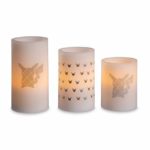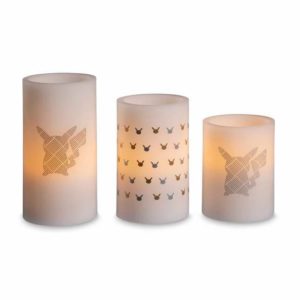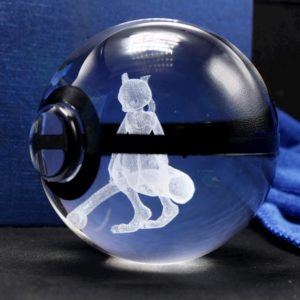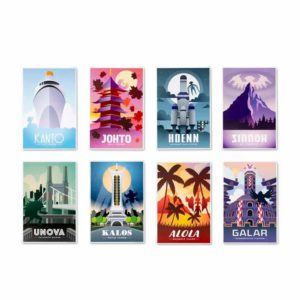 Decor won't appeal to younger fans as much as a toy would, but older fans will love the option to cover their space in Pokémon-themed items. The Pokémon Center has flameless candles, tree skirts for holiday trees, plates, framed signs, posters, figurines, and more.
A popular trend from unofficial sources is a crystal Poké Ball. The ball is made from glass in the shape of a Poké Ball and lit from the bottom. A Pokémon is etched inside the Poké Ball, giving the appearance of seeing through the ball. They're beautiful items that make wonderful gifts.
Mugs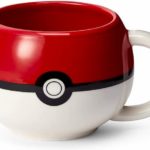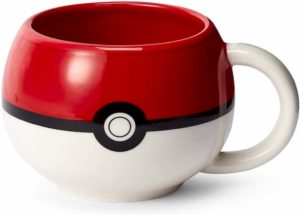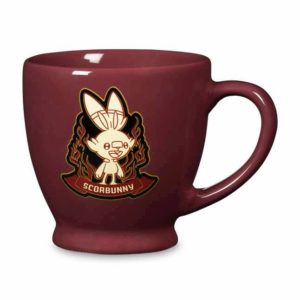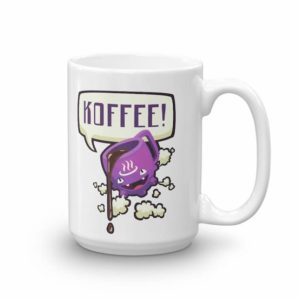 The holiday season is ideal for warm, comforting drinks like coffee, hot chocolate, and tea. With the emphasis on warmth and comfort, mugs make good, inexpensive gifts for the holiday season. The Pokémon Center store offers many options for mugs and tumblers. The Pokémon Center's mugs vary greatly. Many are ceramic. Depending on the print, the mug can be handwash only. Others are microwave and dishwasher safe.
The Pokémon Center store isn't the only option for mugs. Etsy is a popular choice for fan art inspired mugs. Because Etsy isn't a single storefront, the selection varies greatly between sizes, prints, and care instructions.
Pajamas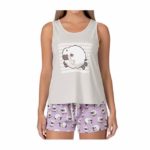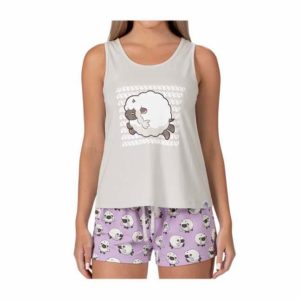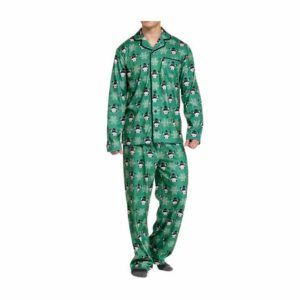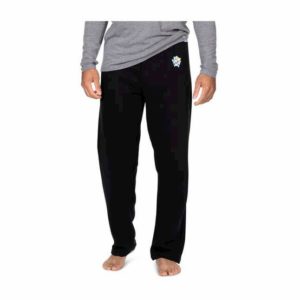 There's something about the holiday season that brings out the loungewear and pajamas. The Pokémon Center has released a lot of pajamas and loungewear. This year's options include flannel sets with Pikachu and the original three Kanto starters. Other clothing loungewear options include Wooloo, Togepi, Snorlax, Corviknight, and more. They have multiple styles, sizes, and fabrics. The latest holiday collection has thicker, warmer options while others have lighter, everyday material.
Planters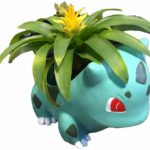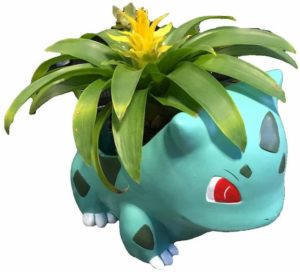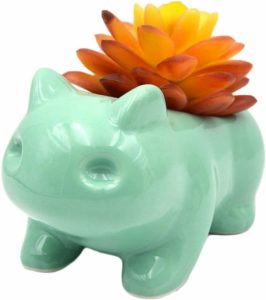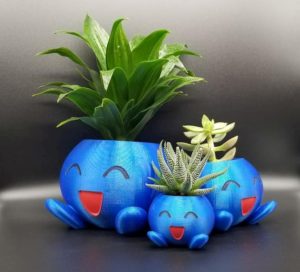 If your recipient is a fan of Grass-type Pokémon and has plants of their own, a Pokémon planter would make an ideal gift. The trend started with a Bulbasaur planter. The iconic first-generation Grass-type Pokémon makes an ideal planter thanks to the bulb on its back. Bulbasaur is far from the only option available now, though, and the trend has spread beyond Grass-types. The Bulbasaur planter can be found on Amazon in various sizes and materials. There are individual creators on Etsy that make them and more. Etsy has other listings, including Oddish, Lapras, and Sinistea. These planters are small, though, and not suited for larger or fast-growing plants. They're a good size for succulents.
Plush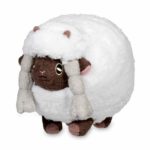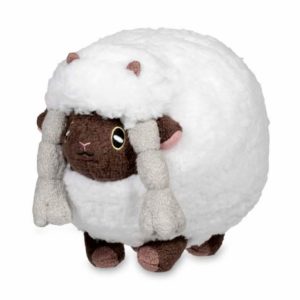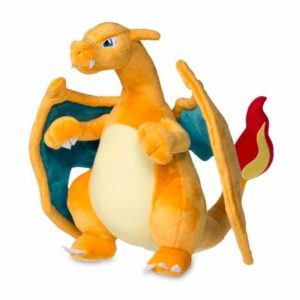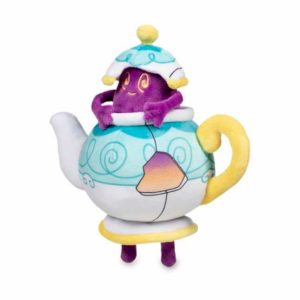 If your recipient is a Pokémon fan, odds are they'll love a plush of their favorite Pokémon. Plush toys may be considered children's items, but fans love to collect their favorites. There are many options out there, some official, some unofficial, and some handmade. If you want the best quality at the lowest price, the Pokémon Center's website is the best option. The Pokémon Center has a huge variety of plush toys for fans. Even less popular Pokémon are available on their website.
Etsy artists have amazing designs, sometimes making art dolls rather than plush toys. These are collector items for fans, not something to play with. They're also expensive since a lot of time and energy goes into making one.
Shirts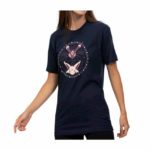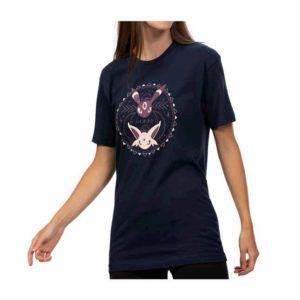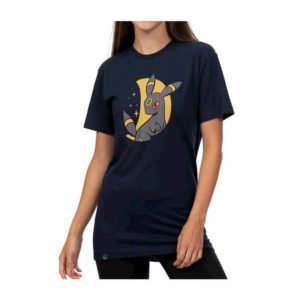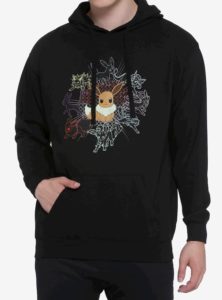 An inexpensive gift that works for all fans is a simple shirt. Shirts can have official designs from the Pokémon Center or can come from artists printing their work onto their own items.
There are many options for Pokémon apparel: the Pokémon Center, Hot Topic, Amazon, and Etsy to name a few. The Pokémon Center has a variety of printed shirts with official art. They have the standard T-shirts, sweatshirts, long-sleeved shirts, dress shirts, and more. If you want something a little more unique, some Etsy artists print their detailed fan art onto shirts. Hot Topic offers more youthful apparel ideas, too.
Socks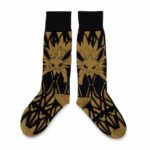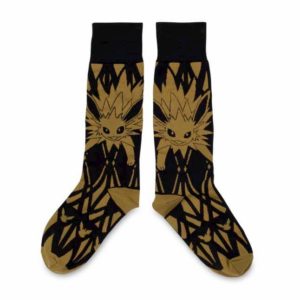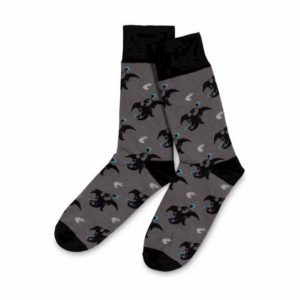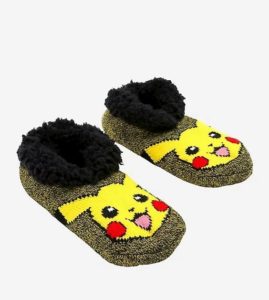 Gifting socks may be a joke in some circles, but find a Pokémon fan their favorite 'mon on a pair of socks and they'll be delighted. These don't need to be everyday wear socks. They could be something closer to slipper-socks, made with extra plush fabric for warmth during the chilly holiday season. Hot Topic has cozy slippers with Pikachu's face. The Pokémon Center has daily wear items with dozens of patterns and Pokémon.
Trading Cards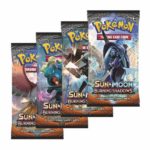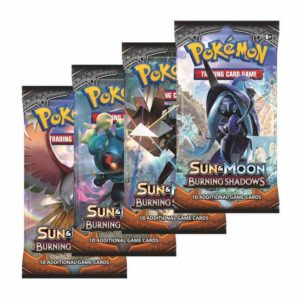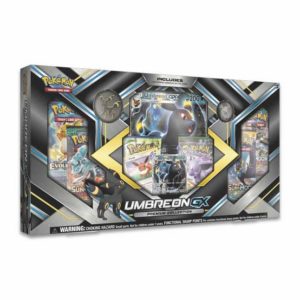 Pokémon began as a trading card game and spread into the products we see today. For big fans of the series, there are few gifts better than trading cards. Older, seasoned, collectors will love the opportunity and thrill of opening another card pack. Younger fans could be inspired to start their own collections. Gifting Pokémon cards could be as simple as buying a booster pack as a stocking stuffer or as complex as finding a specific card on eBay. If you need some quick gifts, a couple of booster packs will do just fine. If you need something more tangible, trainer boxes and oversized card sets are bigger sets with more cards.
Cards can be purchased almost anywhere. The Pokémon Center's website has many options for all varieties, including pin sets, figure sets, trainer sets, booster packs, and more. Booster packs can be bought one by one at multiple stores. If you're giving your fan a bigger set, consider getting card cases for them as well.
---
These are only a small handful of ideas for the Pokémon fan on your list. The best way to pick a gift for a Pokémon fan is to find out their favorite Pokémon and go from there. Trading cards won't be as personal and thoughtful as a plush or mug of their favorite creature.
This article includes affiliate links, which may provide small compensation to Dot Esports.
Explore the Next-Gen Consoles, Hot New Games, Featured Gaming Deals, Lightning Gaming Deals, and Much More.