Pokémon games have made multiple generations of passionate fans. For decades, the Nintendo-owned franchise expanded on its world with multiple anime series, movies, and plenty of merch.
Gifters looking to spoil the Pokémon fan in their life can look no further. Besides buying them a Pokémon game, here are a bunch of different ideas for gifts any fan would appreciate.
Pokémon holiday sweater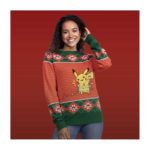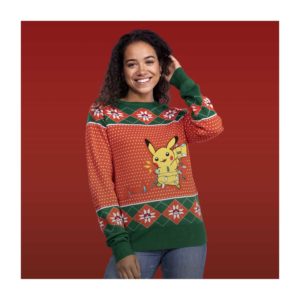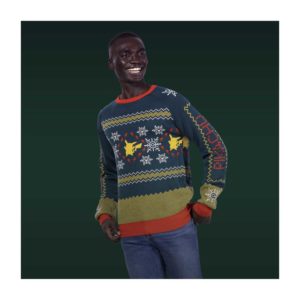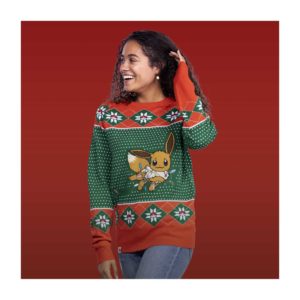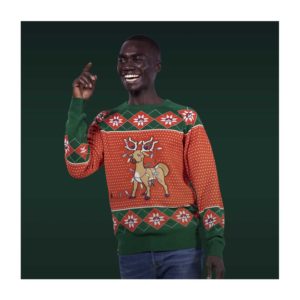 What better way to celebrate the holidays than by gifting a Pokémon-themed holiday sweater? The official Pokémon Center releases a few different types every year, but they often sell out quickly. Holiday sweaters cost $45 on the official Pokémon store.
But don't worry—there are a few third-party retailers to check if these sweaters are sold out. Etsy has a range of handmade Pokémon-inspired sweaters from sellers around the world. And other third-party retailers like Just Geek have official Pokémon sweaters too.
Pokémon plush toys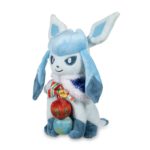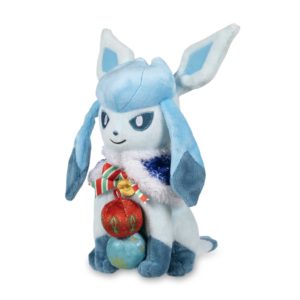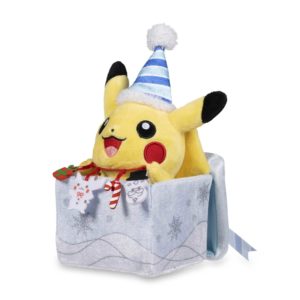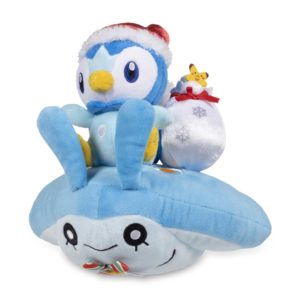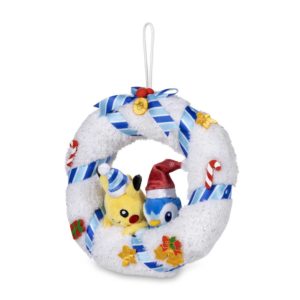 Pokémon plush toys are very popular collectible items for kids and adults of all ages. While Amazon and other third-party retailers offer cheaper plush toys that are often not licensed, the official Pokémon store has higher-quality plush creatures, albeit sometimes at a higher price.
The Pokémon Center makes holiday-themed plush toys which are the perfect gift for a dedicated collector who might already have the basic versions of many Pokémon. For example, there's this Pikachu in a box or this icy Glaceon holding two holiday ornaments.
For gifters in the U.S., Hot Topic has a selection of different Pokémon plush toys, including these metallic silver plush Pokémon released for the brand's 25th anniversary.
Pokémon cards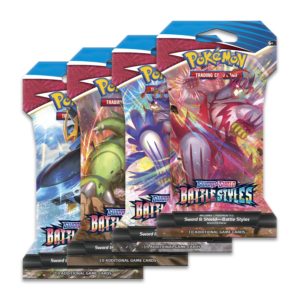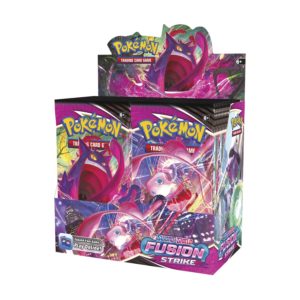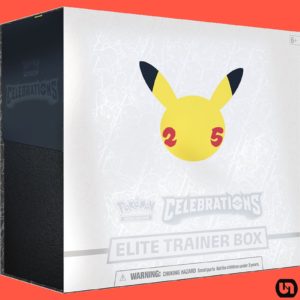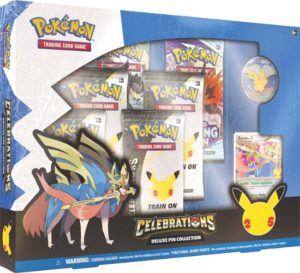 The Pokémon Center is a great place to start when looking to purchase Pokémon cards for a loved one as a holiday gift. The site has a range of cards, with smaller packs starting at $4 and ranging in price up to $143 for a Booster display box.
For those seeking more options, third-party retailers like Best Buy, Unplugged Game Store, and Amazon have tons of different packs, starter kits, and booster packs.
Pokémon card binder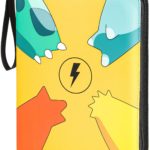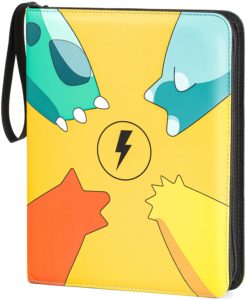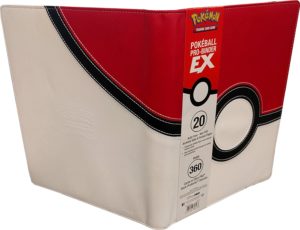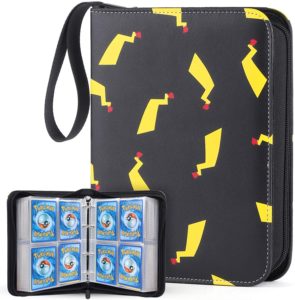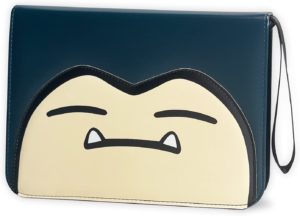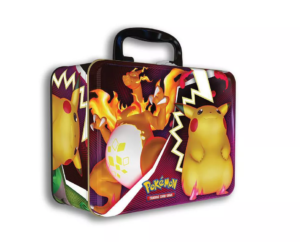 For dedicated trainers with large card collections, a binder or case to hold all those Pokémon cards is a must to stay organized and preserve special cards. For those in the U.S., Target has a range of different Pokémon binders and storage boxes in the $15 to $40 range. Amazon also has a range of card binders with Pikachu and Charizard, or there's this faux-leather option.
Pokémon holiday figurines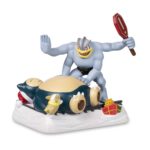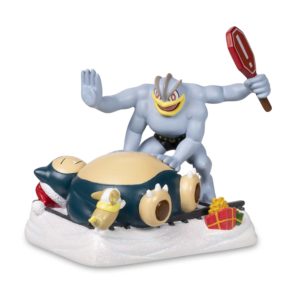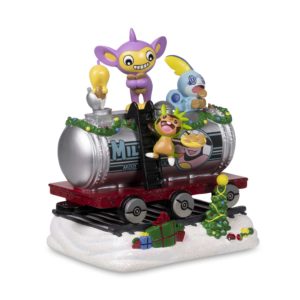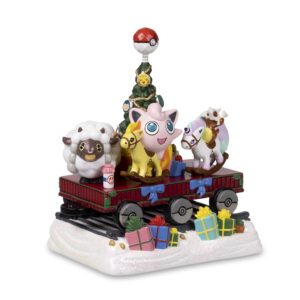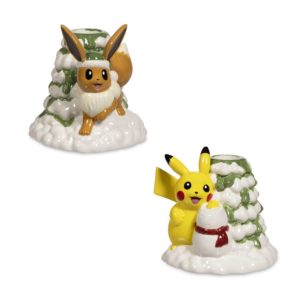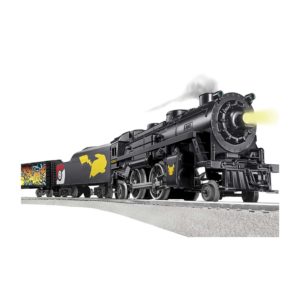 The Pokémon Center has released a range of different holiday figurines featuring original characters. There's this funny Snorlax figurine, this milk and cookies-themed train figurine, and this holiday tree figurine featuring Jigglypuff. As a more practical gift, these Pikachu and Eevee candleholders are cute as figurines that serve a dual purpose. For those looking to splurge, there's a working electric model train set that's Pokémon-themed.
Pokémon holiday tree ornaments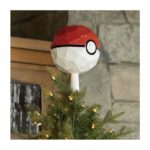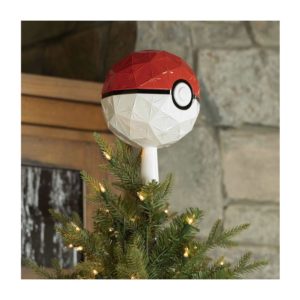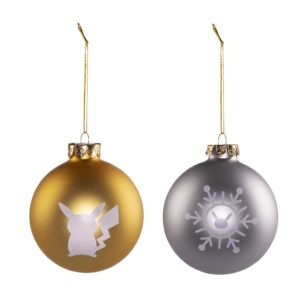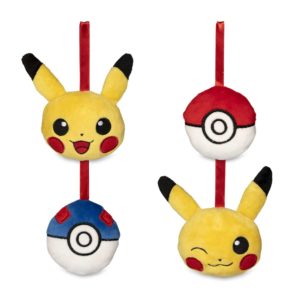 For those looking to spruce up their holiday tree, there are a number of different options that would make great gifts. The Pokémon Center offers a number of cute, affordable ornaments as well as a substantial Poké Ball tree topper.
Pokémon terrariums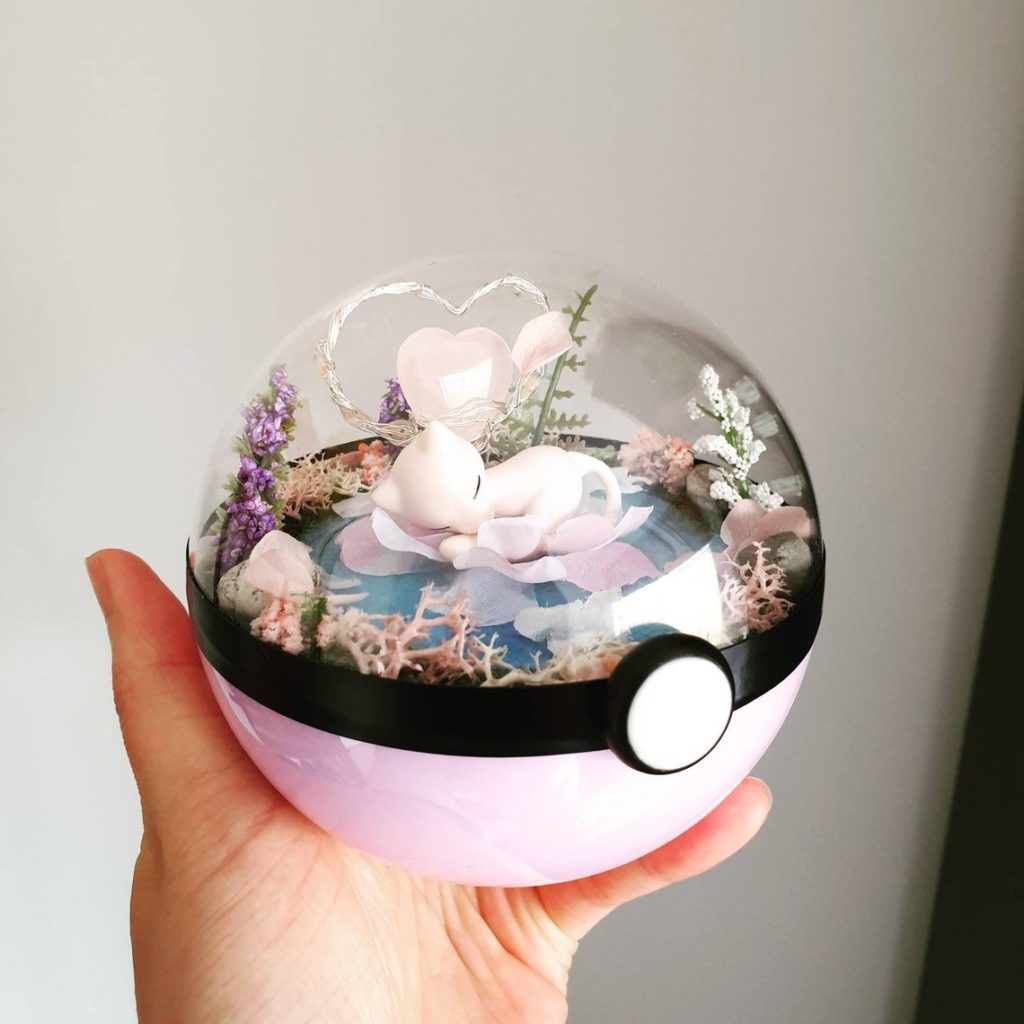 Terrariums are like aquariums, but for plants. Many Etsy sellers create Pokémon terrariums that include a figurine or two nestled in a mossy or icy landscape. The site has themed terrariums for Charmander, Bulbasaur, Eevee, Umbreon and Espeon, Alolan Vulpix, and more. While these terrariums are handmade and appear high-quality, they will cost gifters upwards of $60 each. For those looking for a cheaper option, Amazon has some more kid-friendly Pokémon terrariums that can withstand some play.
Pokémon board games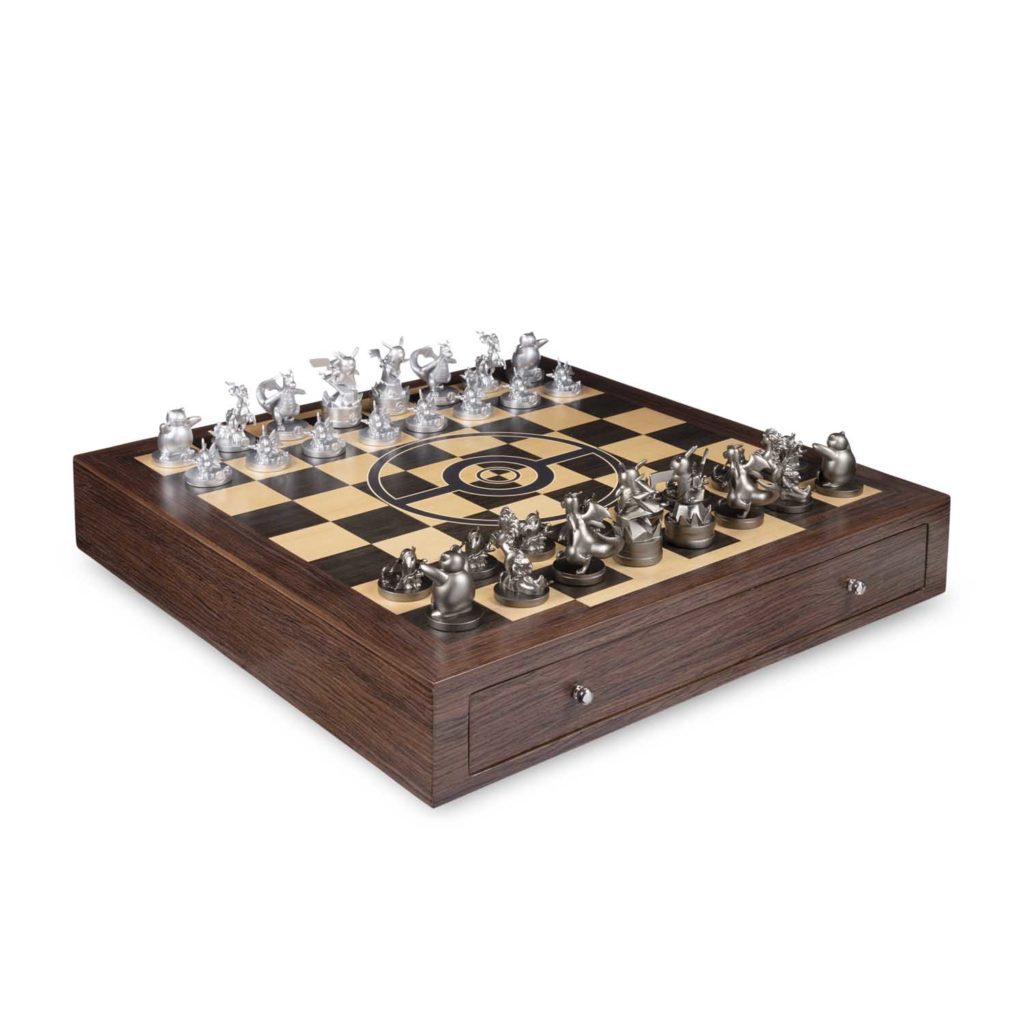 For those looking to get some facetime with family and friends, Pokémon board games are a great option. There's Pokémon Monopoly for those looking to relive the holiday classic with a twist, or there's a Pokémon chess set available on the Pokémon Center store. There's also the Pokémon Battle Academy card game available at Game Stop for gifters looking to stay closer to Pokémon's roots.
Socks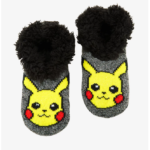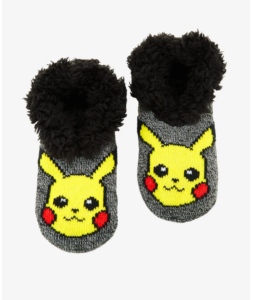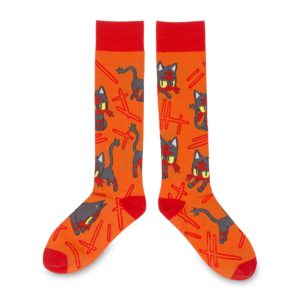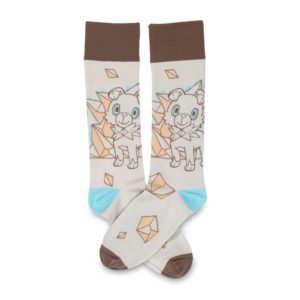 The great thing about Pokémon socks is that they're sold at lots of retailers, are affordable, and make an easy stocking stuffer. The Pokémon Center, Hot Topic, Amazon, Forever21, and Box Lunch have a wide variety of different types. For cold nights, there are Pikachu slipper socks. For activewear, there are Charmander ankle socks. And for those looking to show off their fandom, there's these Pikachu Japanese crew socks. No matter the pair, Pokémon socks are an inexpensive way to spread a little joy.
Nintendo eShop gift cards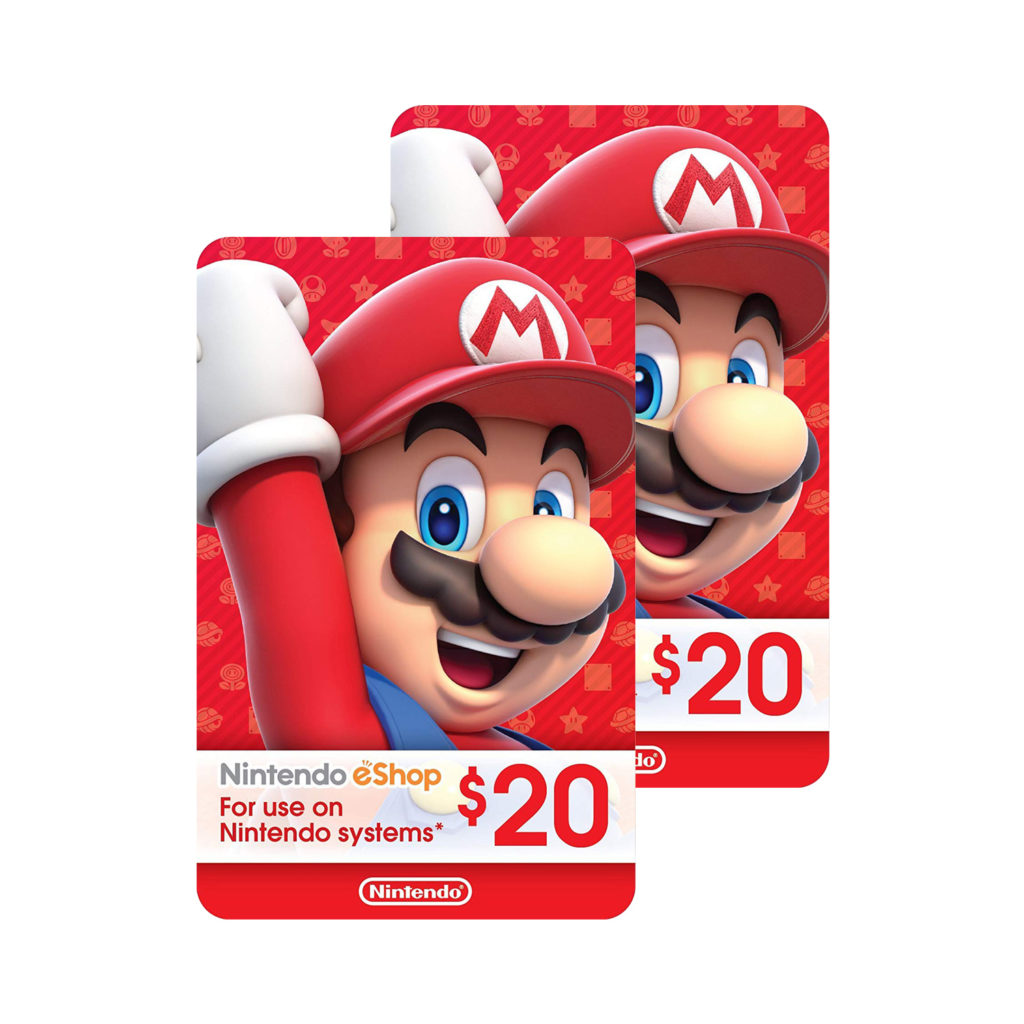 Nintendo offers gift cards through a number of approved retailers. A gift card can be a great addition to a stocking or can work in a pinch for those who don't know which game to buy a loved one. Nintendo eShop cards come in $10, $20, $35, and $50 values and can be purchased at Best Buy, GameStop, Target, Walmart, CVS, 7Eleven, Safeway, and more. Gift card recipients can use those funds to purchase a new Pokémon game, like Brilliant Diamond, Shining Pearl, Legends: Arceus, Pokémon Snap, or Pokémon Sword and Shield, to name a few.
---
This article includes affiliate links, which may provide small compensation to Dot Esports.