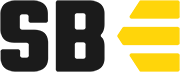 This article is brought to you by StatBanana, the best Overwatch strategy tool.
---
After securing their first win in the Overwatch League, the Washington Justice are looking to make changes to their roster. The team announced on Twitter that they've acquired Hong "ArK" Yeon-jun, a former support player for the New York Excelsior. He joins a host of other former NYXL players who have moved on to the Washington Justice.
ArK is a main support player known for his Mercy expertise. Alongside his fellow NYXL main support, Jeong "ANAMO" Tae-seong, they helped carry the team to two stage titles during last year's inaugural Overwatch League season. ArK was also a part of Team South Korea during the 2018 Overwatch World Cup, in which South Korea took first place for the third year in a row.
He joins two of his former coworkers on the Washington Justice—main tank Song "janus" Jun-hwa and head coach Kim "WizardHyeong" Hyeong-seok were a part of the NYXL last year. WizardHyeong and janus were the first two members announced for the Justice when the team was established earlier this year. Last summer, rumors were circulating that ArK would also join the team as he was often seen having meals with janus and WizardHyeong. ArK insisted he wasn't leaving the NYXL, at the time.
It seems that the trade may have taken ArK by surprise as well. In comments on Discord, ArK has said (as translated by a community member) that "all trades are kind of sudden" and that he's as surprised as his fans are by the situation.
Despite these initial Discord comments, ArK released an official statement on Twitter thanking the NYXL and showing excitement for his future team. He has big plans to improve their records—the Washington Justice are ranked 18th out of the 20 teams in the league right now with their first stage scores.
Time will tell how ArK will fit in the team setup, which runs Riley "Fahzix" Taylor as main support and Moon "Gido" Gi-do as flex support. The Washington Justice finished stage one yesterday with their first win against the Florida Mayhem, bringing their record to 1-6.