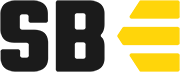 This article is brought to you by StatBanana, the best Overwatch strategy tool.
---
DPS Brady "Agilities" Girardi will join his duo Park "KariV" Young-seo on the Toronto Defiant for the 2020 Overwatch League season, the Canadian team announced last night.
Both Agilities and KariV signed with Immortals in 2016. The duo remained with the team after it rebranded to the Los Angeles Valiant prior to the Overwatch League's inaugural season. During season one, the Valiant reached the season playoffs, where they fell to the London Spitfire in the semifinals.
Their success came to a screeching halt in season two. The Valiant struggled at the start of the year, ending stage one in dead last without a single win. The team significantly improved over the course of the season, but the rocky start landed them in 13th place in the overall regular season. Just last week, the Los Angeles Valiant parted ways with the inseparable duo and off-tank Indy "SPACE" Halpern.
Related: Los Angeles Valiant release SPACE, Agilities, and KariV
Where the Valiant struggled, the Toronto Defiant seemed to gather their strength—and vice versa. The Candian team started the year off strong in a shared third place by the end of stage one. But their performance slowly tapered off and they ended the year in 17th.
Toronto have since undergone a series of roster changes following the end of season two. They've said goodbye to five players since the start of the month, including Daniel "Gods" Graeser, Normunds "sharyk" Faterins, Go "Aid" Jae-yoon, Hong "im37" Jin-ui, Jo "Yakpung" Gyeong-mu.
The Toronto Defiant have seven players signed and will need to pick up one more before the Nov. 15 deadline, which requires all Overwatch League teams to have at least eight players signed for the 2020 season.