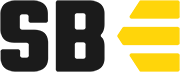 This article is brought to you by StatBanana, the best Overwatch strategy tool.
---
The Overwatch World Cup is returning for a 2019 edition, Blizzard Entertainment revealed today. "The #2019OWWC is a go," the company wrote.
The event will take place across three stages, all during BlizzCon 2019. In previous years, the tournament happened in four countries before going to the conference for its grand finals.
What's new is that a preliminary stage will happen before the group stage at BlizzCon. "To create the chance of seeing more nations represented at BlizzCon, we're happy to announce a tournament structure that will offer opportunities for all eligible countries to form teams to challenge for their right to play in the onsite Group Stage," Blizzard wrote. They will take part in a single-elimination bracket to guarantee one of the five spots available for open qualifier nations.
Any national team can participate in the open qualifiers in Anaheim, California, but Blizzard will only pay for travel expenses for the 10 highest-ranked teams from its World Cup ranking system. "All other eligible countries that confirm their attendance will be fully responsible for their travel and will receive some support for hotels," Blizzard said.
The group stage will take place on Nov. 1 right after the BlizzCon 2019 opening ceremony. Five teams that qualified from the open qualifiers will meet the top five ranked teams in the World Cup ranking system. Teams will be divided into two groups of five. The playoffs and grand finals will take place on Nov 2.
All national teams will be built through national committees that will start being created in May. Player selection happens in July, when committees will hold tryouts to define which players are representing their country in the Overwatch World Cup 2019.
Other details about the World Cup ranking system and the Overwatch World Cup 2019 are available on Blizzard's website.