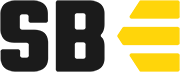 This article is brought to you by StatBanana, the best Overwatch strategy tool.
---
The Philadelphia Fusion have introduced their star-studded lineup for the upcoming season of the Overwatch League. The roster mixes popular players with new faces and high-profile signings from other teams.
A few franchise stars have been with the Philadelphia Fusion since the Overwatch League's inaugural season and they'll see action in 2020. This includes DPS duo Lee "Carpe" Jae-hyeok and Josue "Eqo" Corona, as well as main tank Kim "Sado" Su-min, flex tank Gael "Poko" Gouzerch, and flex support Isaac "Boombox" Charles.
A surprising addition to the roster is flex tank and Overwatch League champion Kim "Fury" Jun-ho, formerly from the London Spitfire. Fury was listed as "under contract" by the Overwatch League. Fury, who was named "the undisputed king of clutch defense matrixes" by the Spitfire, will likely help the team with his vicious D.Va play.
Fury wasn't the only pro that the Fusion snagged from another Overwatch League team, though. Atlanta Reign's Daniel "FunnyAstro" Hathaway proved himself to be one of the best Lucio players in the world, and now, he'll lend his strengths to the Fusion. The change was unanticipated since FunnyAstro, like Fury, was still listed as "under contract."
Kim "Alarm" Kyungbo was promoted from the Fusion University, the franchise's academy team, after his performance in the Overwatch Contenders series. Alarm will play the role of flex support.
Philadelphia released famous Battle Mercy Alberto "neptuNo" González earlier this month, which paved the way for the Fusion to sign players like FunnyAstro and Alarm. Fellow support Elijah "Elk" Gallagher shared the same fate as neptuNo, despite being listed as a "team option." DPS Simon "Snillo" Ekström wasn't expected to renew his contract, though, since he was already classified as a free agent on the Overwatch League website.
The Fusion's revamped roster combines old names and new blood. With this star-studded cast, the Philly-based team will head into the Overwatch League's third season packing quite a punch.