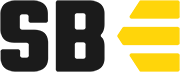 This article is brought to you by StatBanana, the best Overwatch strategy tool.
---
The Paris Eternal will retain most of their lineup for next year's season of the Overwatch League, the team announced last night. This news follows a series of visceral changes to the French team's roster.
DPS players Terence "Soon" Tarlier and Nicolas "Nicogdh" Moret will continue to play for the Eternal in 2020, fighting alongside supports Luís "Greyy" Perestrelo, Harrison "Kruise" Pond, and Damien "Hyp" Souville. Tank Benjamin "Benbest" Dieulafait also signed with the team for next year.
Soon joined the Paris Eternal after the first season of the Overwatch League. His fearsome Widowmaker play is bound to see more action in season three after the implementation of role lock near the end of season two.
Hyp, Benbest, and Nicogdh didn't see much play time during stage four. Role lock led the Eternal away from the triple-triple meta and closer to duos like Soon and former DPS George "ShaDowBurn" Gushcha. But the French trio was listed as "under contract" by the Overwatch League, so their permanence on the team doesn't exactly come as a surprise.
The Paris Eternal joined the Overwatch League in 2019 during its second season. At the time, its calling card was its pride on using European talent, including its coaching staff. But after a disappointing 14th-place finish, the team's Eurocentric focus has been watered down.
The team recently signed former Element Mystic players Jung "Xzi" Kihyo, Choi "Hanbin" Hanbin, and Kim "SP9RK1E" Young-han, as well as Mystic's former head coach Yun "Rush" Hee-won. Element Mystic showed remarkable prowess during the Overwatch Contenders Korea and won the Contenders Gauntlet.
Before signing the Korean newcomers, the Eternal released fearsome Pharah ShaDowBurn and Karol "Danye" Szcześniak, two of the team's DPS, as well as main tank Roni "Lhcloudy" Tiihonen and off-tank Finnbjörn "Finnsi" Jónasson.
Even with an assortment of new players and coaches, as well as the introduction of a mixed roster, the Eternal still need to sign another tank to complete their squad.