On Saturday nights, my family flips through TV channels looking for something to watch. It's almost a ritual—check HGTV, Food Network, ESPN, Animal Planet—despite already knowing what's probably on each channel. This past Saturday was different. By chance, my mom flicked past ESPN2 during the Overwatch League semifinals. She stopped. The screaming casters were a shock, the flashing colors even more so.
My mom texted me. I think the game you write about is on TV, she wrote. Do you know that? A couple seconds passed. It's exciting. I have no idea what's going on.
Related: The Ovewatch League will be broadcast on ESPN and ABC
On July 11, the Overwatch League announced a broadcast deal with Disney, a partnership that's bringing the league's playoffs and finals to ESPN, Disney, and ABC. Overwatch League will continue its broadcast deal with Disney into the season second, too. (The $90 million Twitch deal remains unchanged.) To say that this deal is huge is an understatement, Hundreds of hours of programming is expected to be broadcast across the included networks, according to ESPN. It's not the first time esports has been on TV but it's still a "landmark" deal, Immortals president Ari Segal told Dot Esports.
"It's nothing short of a landmark deal for Overwatch League and esports writ large," Segal said. "And I don't say that because it legitimizes esports. That term is coded language to suggest esports is illegitimate until someone else deems it legitimate." Instead, Segal pointed to the "indirect impact" of the Overwatch League on ESPN, ABC, and Disney.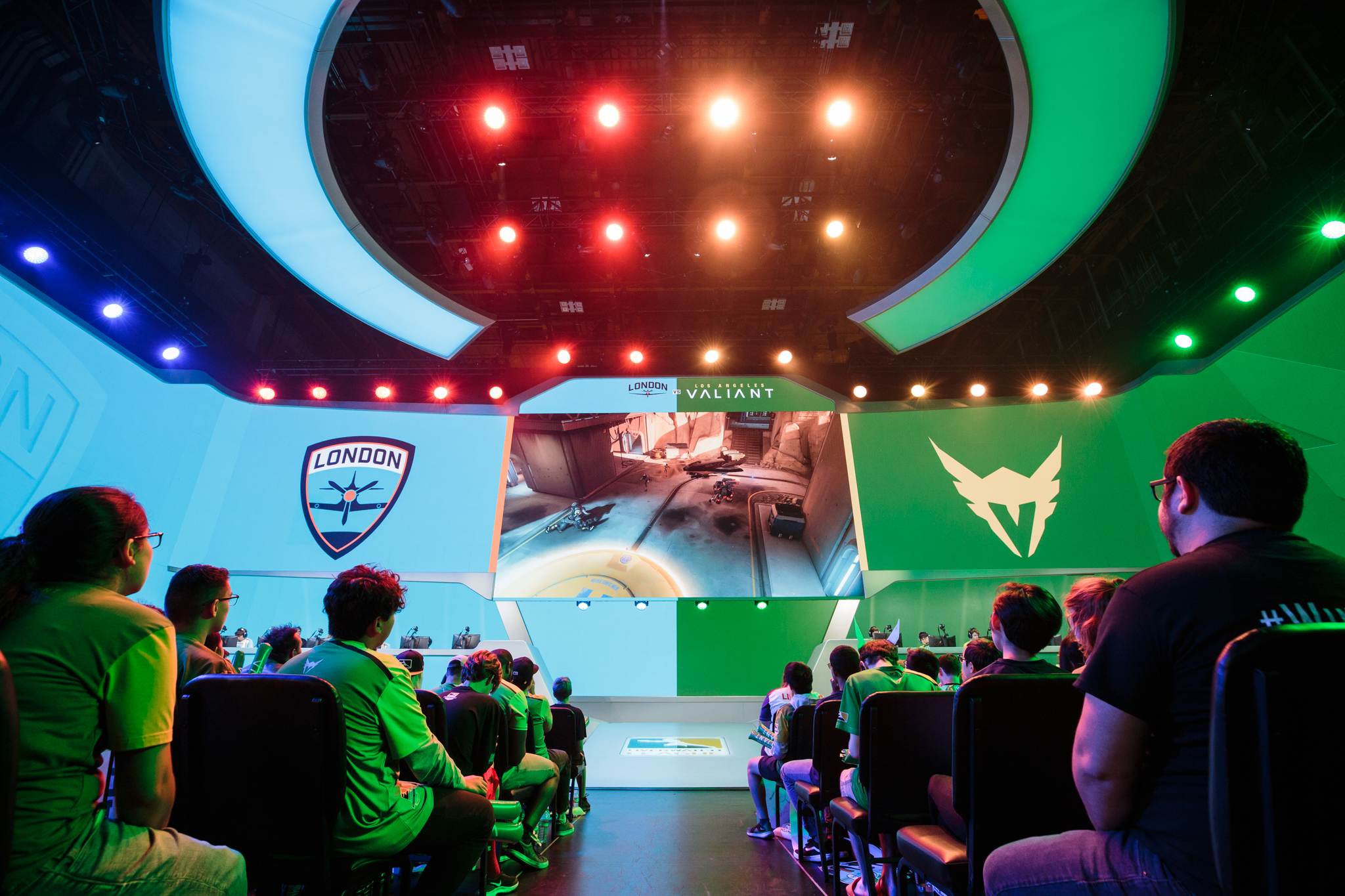 "There will be hundreds of thousands of people who see the Overwatch League grand finals because they are in a place where ESPN is on, or the last time they turned off their TV, ESPN was on," Segal said.
This doesn't necessarily mean these indirect Overwatch League viewers will become fans—but it eventually could bring in casual viewers or prospective fans down the line. The downstream effect of consuming the Overwatch League without seeking it out is "very powerful," Segal said. And it's not all just because of ESPN.
"Everyone is focused on the 18 to 34 [year old] consumer market, which is what brands want to reach—but tomorrow's 18 to 34-year-olds are today's 15-year-olds," Segal said. "Regular coverage on Disney and Disney XD gives us a chance to directly serve the next wave of Overwatch fans."
Like with TVs being tuned to ESPN for sports fans, many families keep their TVs set to Disney XD. The next time they turn on the TV, the Overwatch League could be on. "Rightfully a lot of the focus has been on ESPN, which is a cataclysmic event for esports media," Segal added. "But I personally believe the Disney XD component is equally exciting."
Beyond introducing new viewers to the Overwatch League, the deal brings added benefit to teams participating in the league. Twelve Overwatch League teams make up the league in the first season, but Blizzard hopes to bring in a few more for season two. As the president of Immortals, Segal is invested in the success of Overwatch League's Los Angeles Valiant, which is owned by his company. "For better or for worse, there is a business undercurrent that runs through everything we do," Segal said. "Something needs to finance all that activity."
The Disney deal adds a lot of weight to the value of esports from a sponsorship perspective. Both endemic and non-endemic brands are looking at third-party agencies to calculate sponsorship value, and those agencies are looking at numbers and impressions. Media impressions are weighted differently—Twitch and live streaming carries a lot of weight, but a linear cable deal is something that appeals to more traditional brands.
"Primetime ESPN impressions on linear cable is a massive value driver of any sponsorship," Segal said. "I've been on the phone with many current and prospective partners to let them know about the exciting development and explain how this will enhance exposure through a partnership with us."
In the end, it doesn't come down to whether esports needs TV to succeed or if TV needs esports to stay relevant, Segal said. It's more complex than that. Esports' legitimacy doesn't hinge on whether it's successful on linear TV. "I don't think that esports needs a cadre of 50-to-60 year-old white males to deem it legitimate for it to be legitimate," Segal said.
My mom will probably never become a die-hard Overwatch fan, but the ESPN2 broadcast pulled her in for two hours, despite not entirely understanding the ongoing matches. She called me and asked me questions. By the end of the two hours, she had a favorite player. This is just one instance of the indirect value of the Disney and Overwatch League deal, and it hasn't even been showcased on the "big" channels yet. The Overwatch League will air on ESPN on July 27, with a follow-up highlights show on ABC on July 29.
There are a lot more eyes to be reached through this deal.