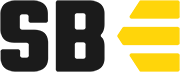 This article is brought to you by StatBanana, the best Overwatch strategy tool.
---
After a monumental run through the 2018 Overwatch World Cup, Team China are back to make waves this year.
China took home the second-place trophy in 2018 after falling to South Korea in the grand finals. With a stacked roster of talent familiar to any Overwatch League fan, they're hoping for a repeat performance this year.
2019 Roster
DPS: Yi "Jinmu" Hu (Chengdu Hunters)
DPS: Ou "Eileen" Yiliang (Guangzhou Charge)
DPS: To be announced; formerly Huang "Leave" Xin (Chengdu Hunters)
Main tank: Xu "Guxue" Qiulin (Hangzhou Spark)
Off-tank: Luo "Elsa" Wenjie (Chengdu Hunters)
Main support: Li "Yveltal" Xianyao (Chengdu Hunters)
Flex support: Kong "Kyo" Chunting (Chengdu Hunters)
More Hunters, fewer problems? Much like Team South Korea, Team China are banking on Overwatch League talent to take them to the top. They've opted to borrow over half of the Chengdu Hunters' roster for built-in cohesion. In addition, Xingrui "RUI" Wang is the head coach of both Team China and the Chengdu Hunters.
Elsa is a talented off-tank, but keep your eyes on Guxue once again this year. In 2018, he showed such prowess as a main tank that he became one of the most sought-after players in the 2019 Overwatch League season.  
Yveltal and Kyo have proven themselves to be a formidable healing duo within the Overwatch League, especially when protected by their DPS teammates. Jinmu's Pharah and Doomfist have been in the nightmares of every enemy player since he debuted them in the league. Eileen's hero pool, especially his hitscan, can go head-to-head with other top league talent.
Their substitute DPS has yet to be announced since Huang "Leave" Xin, a future player for the Hunters, had to step down due to illness. Cai "Krystal" Shilong of the Hangzhou Spark would be the next to step up since he was a part of Team China's original 12-player shortlist. Krystal was previously suspended by his team for issues within the Hangzhou Spark, so Team China may have to work with the DPS they have. 
History
Team China were relatively quiet in the Overwatch World Cup's first few years. In 2016 and 2017, the team fell quickly in the quarterfinals despite the presence of talented players. But 2018 changed everything for the team.
After steamrolling through the Bangkok group stage, Team China demolished Team Canada and Team Finland to make it to the grand finals. Led by Guxue's dominance on Winston, Team China were seen as the only hope to defeat South Korea. Despite a 4-0 loss to South Korea in 2018, Team China proved that they were a region to pay attention to. 
Outlook
Team China's success will come directly from coaching and practice. As a team in the Overwatch League, the Chengdu Hunters relied on individual talent and innovative team compositions to succeed. The team's coordination seemed to always fall short in the presence of top competitors. For Team China to truly capitalize on the immense skill of their players, they have to move as a cohesive unit and be ready for anything.
Team China have the benefit of relative success with role lock compositions and damage heroes that are often used within the 2-2-2 meta, like Pharah, Mei, and Reaper. Much like Team South Korea, their tank line may be the weakness here. Guxue is an enormously talented Winston and Reinhardt, but his Orisa has yet to be proven on a large stage. That said, China as a region is known for playing its own game when it comes to meta. Perhaps they'll think of something more innovative for this year's World Cup.