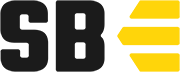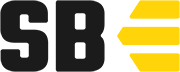 This article is brought to you by StatBanana, the best Overwatch strategy tool.
---
Blizzard has a habit of re-launching Overwatch's seasonal events, like Halloween Terror, Summer Games, and Lunar New Year. New content typically comes along with the release of these events, so there's always something for fans to look forward to.
So what's next on the docket? We've got you covered.
What's coming next?
Overwatch
events
Overwatch's annual Halloween-themed event, Halloween Terror, ended earlier in the week. Fans of the game are now looking towards the next seasonal event on the calendar: Winter Wonderland.
Blizzard has yet to reveal a date for when this year's Winter Wonderland will begin. Based on previous years, however, fans should expect the Christmas-themed event to kick off in early December.
The Winter Wonderland 2019 event will likely see the return of recurring game modes like Mei's Snowball Offensive and Yeti Hunt and will, of course, introduce a slew of new skins. We've already gotten a glimpse of a new skin for Sigma, which redesigns the tank hero as a frozen zombie.
Overwatch 2
During BlizzCon this year, Blizzard Entertainment dropped a bombshell of an announcement: Overwatch's sequel is now in early development. The developer released a short trailer for the new game and a few details covering what's in store for the future of the franchise, including new story-based campaigns and a new PvP mode named Push.
Related: Everything we know about Push, Overwatch's new multiplayer mode
The sequel will feature a new engine and a redesigned look for each of the base game's heroes. Overwatch 2 will also introduce a few new maps to coincide with the release of its new multiplayer and campaign modes.
New heroes
In addition to new game modes, Blizzard revealed Overwatch 2 would release with multiple new heroes—two of which were shown at BlizzCon: Echo and Sojourn.
Echo appeared in the Overwatch 2 trailer fighting alongside the game's beloved cast, which suggests she'll be a part of the sequel when it launches. Blizzard remained tight-lipped about the omnic hero, but the game's lead director Jeff Kaplan confirmed a second hero, Sojourn, as another new character joining the game. She appeared in a gameplay trailer briefly, but little was shown regarding her abilities or role in the game.