The Overwatch Year of the Dog festivities will get a whole lot more cuddly later today with the Puppy Rumble, announced Saturday, hitting Twitch in a few hours.
What's a Puppy Rumble? It's kind of like the Puppy Bowl hosted by Animal Planet, except Overwatch themed.
Two teams of adorable puppers will take the field wearing costumes based on Overwatch heroes, designed by Henchmen Studios. They will compete in a friendly bout of capture-the-flag, complete with commentary provided by Overwatch League professionals Christopher "MonteCristo" Mykles and Erik "DoA" Lonnquist.
Part of Overwatch's Year of the Dog celebration, all the dogs in the Rumble will be up for adoption thanks to a partnership with Petfinder, Wags & Walks, Paws Atlanta, and Austin Pets Alive.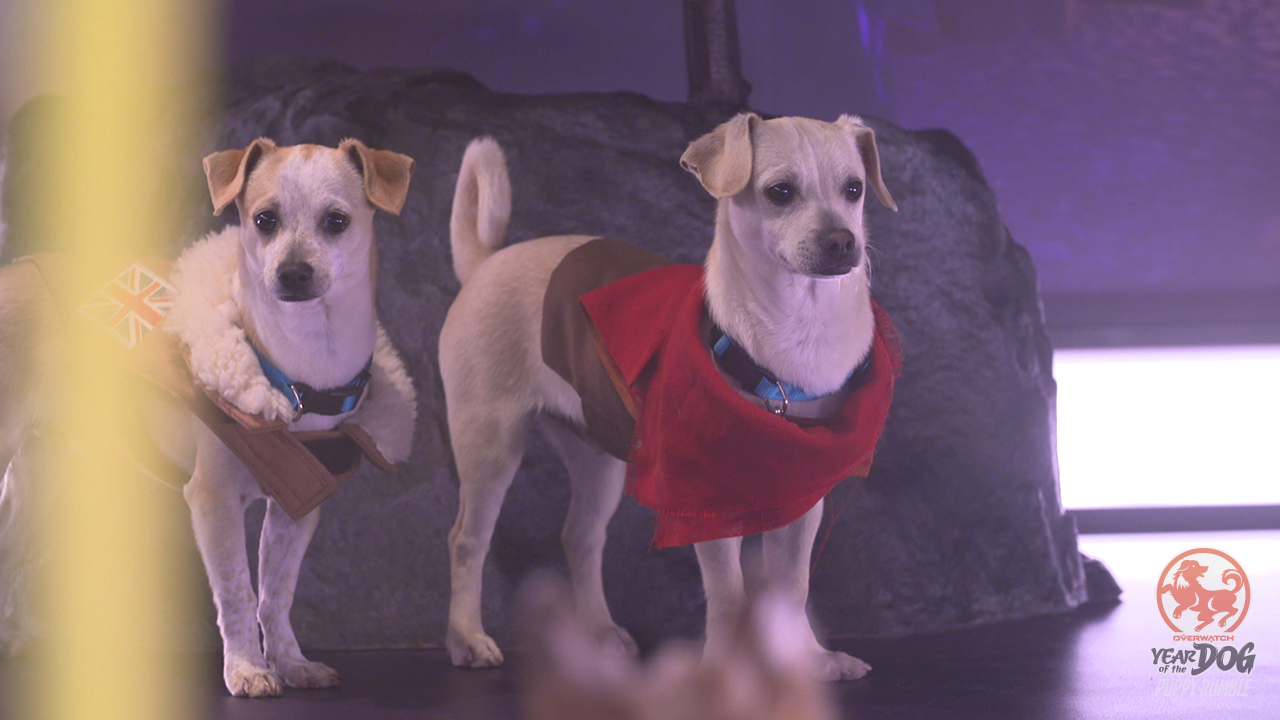 You can tune in to the Overwatch Twitch channel when the festivities begin at 6pm ET today. If you're interested in taking home your very own mad dog McCree, information on how to adopt a pet or sponsor a pup will be available during and after the stream.