There's a lot of Overwatch on Twitch these days. From Overwatch Contenders to the Overwatch League, the game is played on massive competitive stages nearly every single day of the week. Teams put out content weekly, and there's the deluge of streamers that consistently play the game.
For those Overwatch fans who still need more, Twitch and Blizzard have introduced a new $30 All Access Pass for the Overwatch League. Twitch is calling it a "virtual backstage pass," allowing fans access to interviews, map breakdowns, and a multi-view stream. A new show called Behind the Scenes will also be available only to All Access Pass holders.
Related: We'll find out more about Overwatch's next event during tonight's Overwatch League broadcast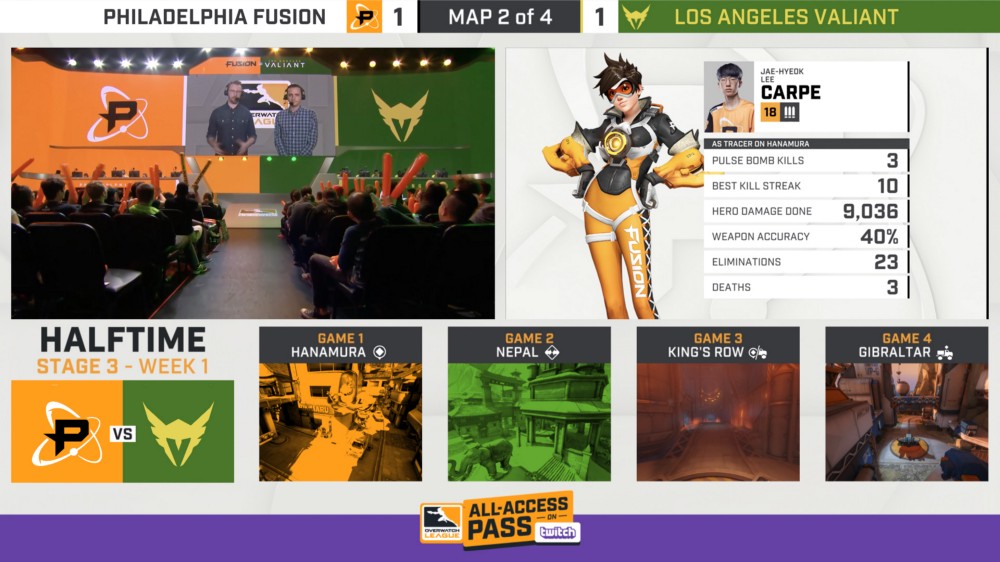 Everything will be free until May 15. After that date, all the extra All Access Pass content will go on lock down for everyone except pass holders.
In-game items, like Overwatch skins for Moira, McCree, and Soldier: 76, will also be available, as well as a player icon and spray. Twitch emotes and chat badges will be unlocked, too. "You'll also get exclusive access to passholder-only chat rooms where you can submit a daily question for the post-match player Q&A," according to Twitch.
Twitch Prime members will get the All Access Pass for $20, otherwise it's $30. Fans will have to re-up their pass at the start of the 2019 Overwatch League season.