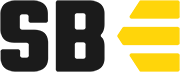 This article is brought to you by StatBanana, the best Overwatch strategy tool.
---
It's officially time for Overwatch League teams to hit the road. In 2020, all Overwatch League teams will be playing in their home cities, with home and away games scheduled in their respective regions. League commissioner Nate Nanzer confirmed the future plans on Twitter and in an interview at South by Southwest (SXSW).
"In 2020, all teams will be returning to their home markets, and all matches will be played in one of the 19 cities around the world," Nanzer said. This has been a plan since the inception of the Overwatch League, which runs all games out of the Blizzard Arena located in Burbank, California right now. All teams are living in or around the Burbank area as well.
In 2020, Overwatch League matches will be scheduled in "tours" around the world. Teams will play multiple matches in a particular region before heading home to minimize travel time. For example, teams based in China, like the Chengdu Hunters and Shanghai Dragons, would play in the same region. Likewise, next year's schedule will feature additional breaks to give players enough time to rest in between international stages.

The league's current division system will continue to play a role in scheduling with teams playing opponents who share the same division more frequently than those outside of their division. Other logistical decisions will be up to individual teams. Following in the footsteps of traditional sports leagues, Overwatch League teams will be in charge of venue locations and any associated fees, including ticketing, VIP experiences, and concessions.

When asked why this push was made, Nanzer said "there's so much power in creating an environment for people to come together and connect." Full schedules and details of the 2020 season will be announced at a later date.
In its second season, the Overwatch League is hosting three "home" games in 2019. These will be located in Dallas, Atlanta, and Los Angeles and are widely seen as a "test" for the future travel plans of the league.