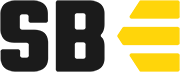 This article is brought to you by StatBanana, the best Overwatch strategy tool.
---
It's time to start getting those predictions in: The stage two Overwatch League playoff bracket has been set.
A mix of top-tier teams and some last-minute surprises have spiced up this round of the playoffs. The quarterfinals will be held on May 9 and 10. The semifinals will take place on May 11, followed by the grand finals on May 12.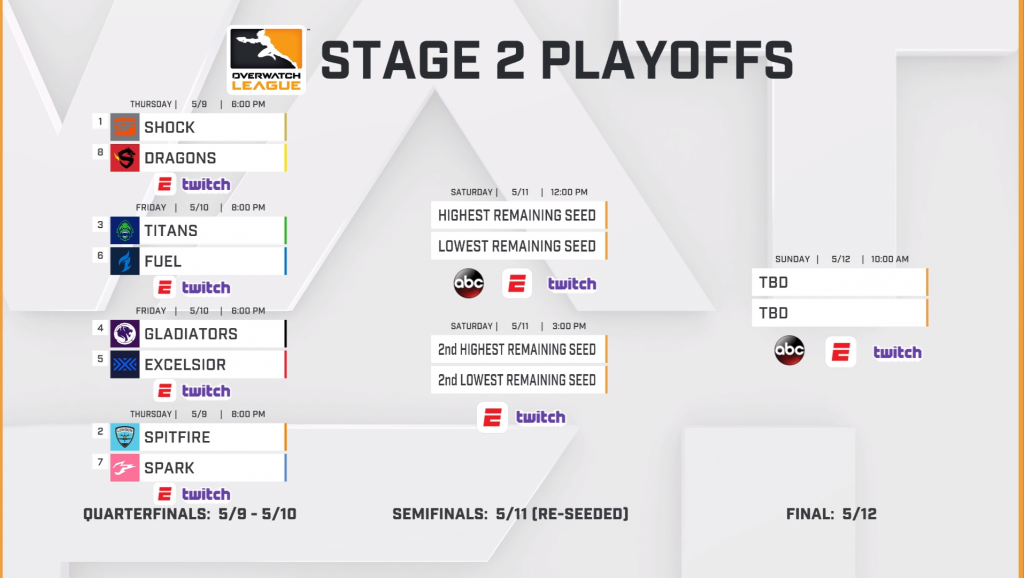 Quarterfinals
San Francisco Shock vs. Shanghai Dragons (May 9, 8pm CT)
The first game of the quarterfinals will be the first-seeded San Francisco Shock against the Shanghai Dragons. This is a quick rematch for the two teams, who played each other on May 5—the Shock beat Shanghai in a 4-0 sweep. The Shock are undefeated this stage and are on a record-breaking 28-map win streak. Their success has them on track for a stage final rematch against the Vancouver Titans.
London Spitfire vs. Hangzhou Spark (May 9, 10pm CT)
The London Spitfire nabbed the second seed from the Vancouver Titans because of their domination in the Atlantic Division (the top team in each division is given first or second seed even if the score of another team in the opposite division is higher). Regardless, they have a tough opponent in the Hangzhou Spark. The Spark got a last-minute entry into the playoffs by defeating the Seoul Dynasty in the last game of regular stage play.
New York Excelsior vs. Los Angeles Gladiators (May 10, 8pm CT)
The two middle seeds face off in what may be the most unpredictable match of the playoffs. The New York Excelsior were undefeated in regular season play until the Atlanta Reign beat them once on April 19 and again on May 4. The Reign have exposed cracks in Excelsior's armor and the Los Angeles Gladiators may be able to capitalize on that information.
Vancouver Titans vs. Dallas Fuel (May 10, 10pm CT)
Hopefully the Dallas Fuel feel lucky after a successful run of home games in the Lone Star State. They get to take on the stage one champion Vancouver Titans in the first round of the quarterfinals. While the Titans are undefeated during season two, and on a 17-game win streak, the Dallas Fuel have shown significant growth this stage and could make the Titans' ride to the top a little more bumpy.
Semifinals and grand finals
The bracket will be re-seeded for the semifinals, giving teams a better chance to even out the playing field. The semifinals begin on May 11 at 2pm CT. The two winners from the semifinal games will move on to play in the stage two grand finals on May 12 at 12pm CT.
Semifinal and grand final games are first-to-four series and will be aired on ABC in addition to the usual streaming services, such as Twitch and MLG.com.