Former Blizzard president Mike Morhaime stepped down earlier in October. To honor his time at Blizzard—27 years—the Overwatch team has added a tribute to the veteran developer. Tucked away in a building on Overwatch's Blizzard World map, Morhaime is honored in the "founder's room," which features a photo of the developer surrounded by a timeline of his Blizzard history.

Music plays when an Overwatch player enters the room. Morhaime's timeline stretches from one end to another inside "The Nexus Experience" area. Right at the center is a photo of Morhaime himself. One side features photos of games Morhaime has worked on, while the other has well-wishes and messages from the Overwatch team to Morhaime.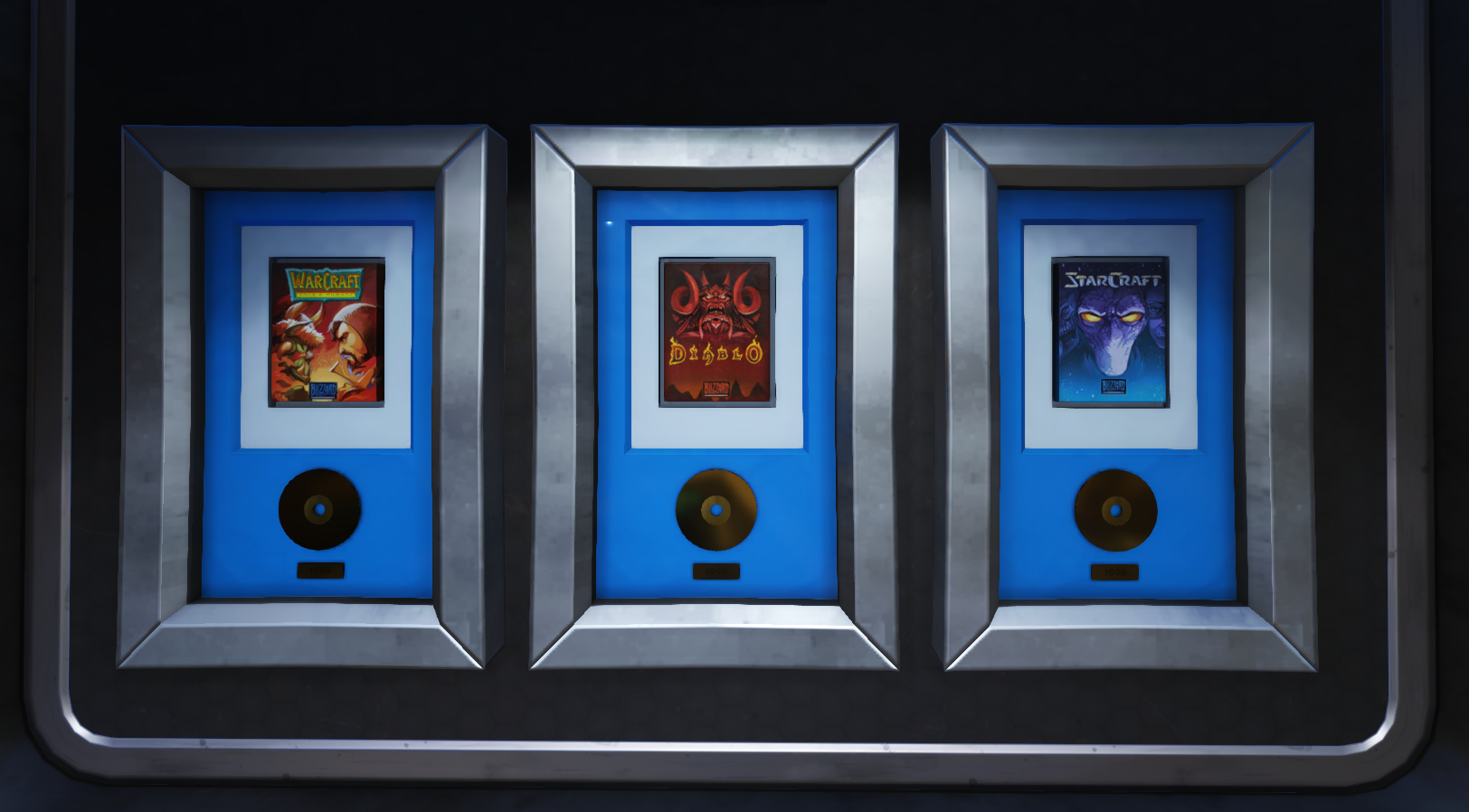 Related: Blizzard president Mike Morhaime steps down

Morhaime is still with Blizzard as a strategic advisor. Former World of Warcraft executive producer J. Allen Brack has been named Blizzard's new president. Ray Gresko and Blizzard founder Allen Adham have joined the company's executive leadership team with the leadership change. Announcing his retirement from Blizzard, Morhaime thanked the community for the "many years of support," reminding users to "play nice; play fair."

"You have given me the inspiration and drive to pour my heart and life into what I do. I literally couldn't have done any of it without you," Morhaime wrote. "We have created these worlds, but you have given them life, through your passion, fan art, cosplay, videos, and in so many other ways."
Morhaime's influence at Blizzard touched nearly every game that's been released, Overwatch included, as evidenced by the team's tribute. His influence will continue to be important to the team even as Blizzard enters a new era of leadership.