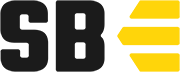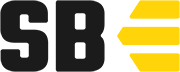 This article is brought to you by StatBanana, the best Overwatch strategy tool.
---
It's time to enjoy some sun in the Overwatch universe. Havana, the game's newest escort map, is now available on live servers. The colorful map was recently tested on the Public Test Realm (PTR) and was the setting for the latest Overwatch Archives event, Storm Rising. The highlight of the map is the upbeat, Cuban-centered soundtrack that many players may recognize from the latest event.
While the soundtrack is easy to remember, many players may not recognize Havana in its current form. In Storm Rising, the island of Cuba was facing the onslaught of a devastating hurricane. Havana, especially the last area of the map, was awash in rain and clouds. The map is now all sun and sky with even brighter details. The three distinct areas of the map have remained the same.
In Havana, players have to escort a payload of rum barrels through a series of checkpoints. The first area is a downtown city square, full of pastel-colored buildings and wall art. The Don Rumbotico Distillery is the next area of the map; the distillery is based around catwalks for players to use and abuse, taking space vertically. The last area of the map is the historical sea fort, complete with beautiful ocean views and lots of ledges for players to fall off of.
Overwatch players can now enjoy Havana in quickplay and custom modes. A special arcade mode is also available where teams can choose to play a standard game of Overwatch solely on the new map. It'll take a few weeks for the new map to be added to competitive mode. Players have to get accustomed to the map and potential live server bugs have to be discovered.