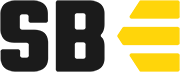 This article is brought to you by StatBanana, the best Overwatch strategy tool.
---
Blizzard Entertainment added Havana, the setting of Overwatch's Storm Rising story mode, as the newest Escort map on the game's Public Test Region in today's update.
Players will begin their attack at the Taller de Sebastián in their attempt to escort a payload of rum barrels throughout the Cuban streets and alleyways. The map is full of colorful buildings that players can duck in and out of as they progress through their attack before the payload's journey ends at the Havana Sea Fort, a castle-like historical landmark on the brink of the sea's edge.
The map made its first appearance in the Storm Rising event that went live Tuesday. This year's Archives event introduced Havana as the location for the game's newest story mode, where players choose between Tracer, Genji, Winston, and Mercy to extract Maximilien, one of Talon's leading operatives, from his Cuban hideout. Players must work together to fight back waves of enemies as they escort a payload throughout the streets of Havana.
Lead director Jeff Kaplan confirmed Havana would be the game's newest map during a recent livestream, leading many to believe the Cuban-themed map would take form in an Escort or Hybrid map due to its role in the newest Overwatch event's story mode.
Havana is now available for players to test out as a story mode map and will remain on live servers until the Storm Rising event ends on May 6. The new map is on the game's PTR now as an Escort map but will become available in quickplay on live servers at a later date.