Overwatch players have wanted a casual Hanzo skin since they saw it in Blizzard's Reflections comic last year. But now that they have it, they're not exactly pleased.
Casual Hanzo just looks… off. But one Overwatch fan took it upon himself to give Hanzo a little bit of a makeover—and it seems like a few small tweaks could really go a long way. The big problem is the white beard that connects to a patch of white hair on Hanzo's head. That swath of white hair doesn't connect to the black hair on the top of Hanzo's head, which is… weird.
Likewise, Hanzo's torso looks much too long, likely because of how his pants sit. His facial piercing is also too big, and could use a downsize.
Related: Is Blizzard giving us Reflections' Hanzo skin as our Overwatch holiday gift?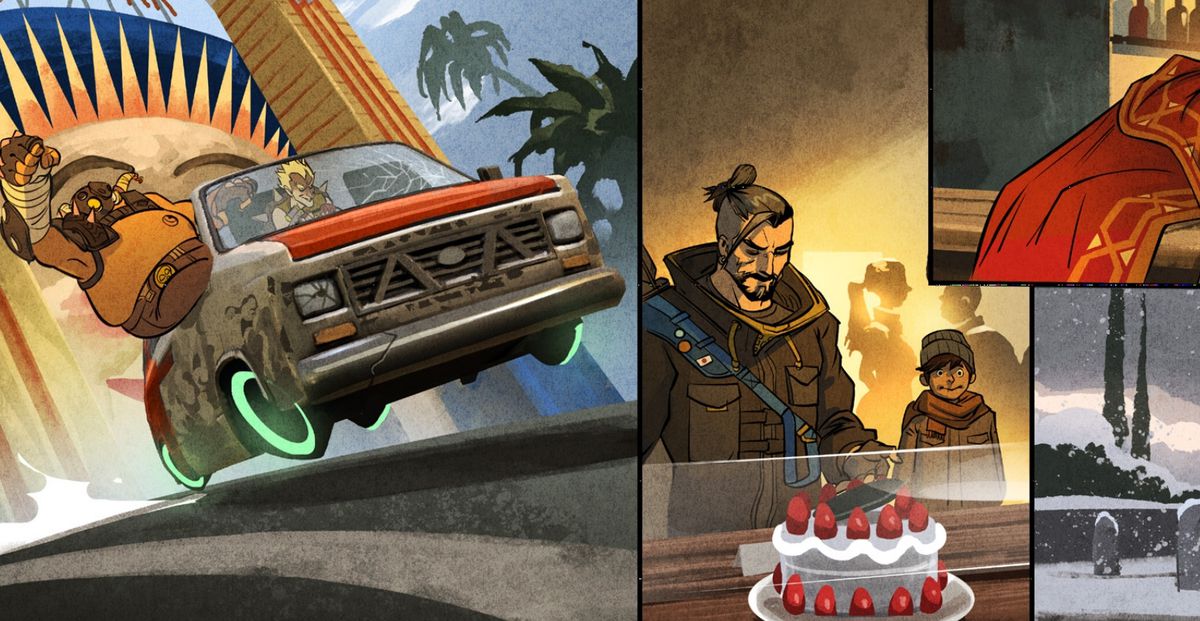 Twitter user Loudwindow made a few changes to the Overwatch skin to make Hanzo look a little more like the comic character. He pulled up Hanzo's pants, which made Hanzo's torso look less long, shrunk his nose-bridge piercings, and shaved the sides of Hanzo's head. In the comic, Hanzo has an undercut with a pony tail, but the Overwatch skin gives him a white beard that connects to his head's hair. The really weird part is that his white hair doesn't connect with the hair on the top of the head. He's just got a bald patch right around his head. It doesn't work.
It's pretty disappointing, especially given Overwatch game director Jeff Kaplan's hype leading into the event. But there's still a possibility that Blizzard will patch in a quick fix for Hanzo's casual skin. Fingers crossed!
Blizzard faced similar criticism last year for Mei's legendary Winter Wonderland skin, which just had Mei in a Santa suit. Overwatch players didn't think the skin was "legendary enough," even though it turned Mei into a snowman instead of an ice block for her Cryo-Freeze ability.
H/T Reddit