During an Overwatch broadcast on the official Blizzard Twitch stream, a presenter applied blackface makeup to caster and content creator Kim "Binbon" Jin Young. The segment, as part of an Overwatch livestream event, featured Overwatch cosplay—with Kim as African Overwatch hero Doomfist.

Fans globally picked up the stream, noting that Kim's cosplay of Doomfist is considered blackface. Blackface is the darkening of one's skin, a practice once used as a way for non-black performers to imitate black people, often to enact racist caricatures. Many racist stereotypes used today are rooted in these minstrel performances. The use of blackface continues today and is widely considered a racist practice in the United States, but the implications of the act aren't always understood globally.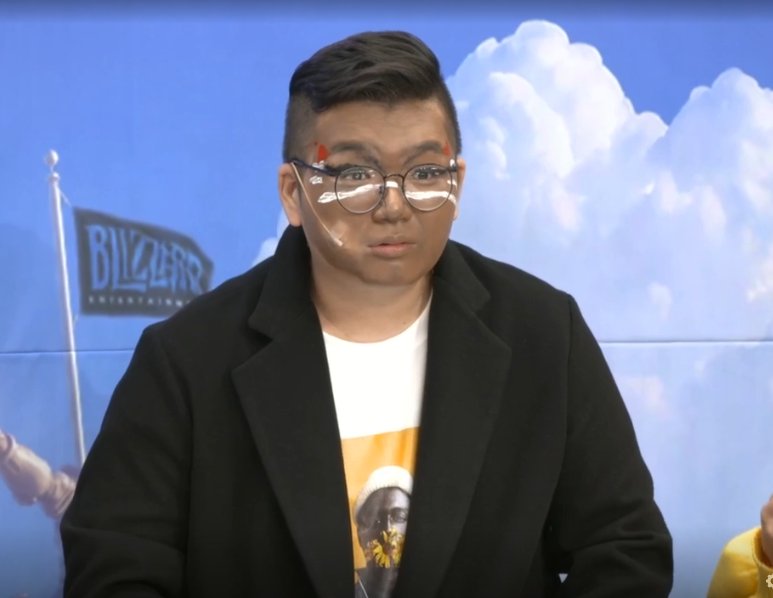 Overwatch fans on social media are criticizing the developer for the segment. Blizzard has since issued a statement addressing the incident.
"What happened on the official Korean stream was inappropriate and clearly not in keeping with the global spirit of Overwatch," a Blizzard representative told Dot Esports. "We apologize for the insensitivity, and we are taking measures to ensure that everyone involved in official broadcasts in the region is better aware of the offensive nature of blackface makeup around the world."
Race-related issues like blackface don't have the same history in Korea as they do in the United States. However, South Korea does have a widely-documented relationship with blackface, with multiple high-profile incidents occurring over the past two years.

On Saturday Night Live Korea in 2017, a performer donned blackface to impersonate a cartoon character from Korean kids show Dooly the Little Dinosaur. A Korean Broadcasting System (KBS) play called "The Blacks" was also criticized for its use of blackface. On Seoul Broadcasting System (SBS), Laughing Legend Match featured a skit of a woman wearing blackface and a cabbage leaf skirt. In the same year, K-pop group Mamamoo was criticized for blackface during a Bruno Mars cover. All incidents were widely criticized by international media.

Overwatch has been lauded for its diverse hero lineup, which features a range of men and women from across the globe. Though there's likely no ill intent with the Doomfist cosplay, it's not a practice that aligns itself with Blizzard's long-touted message of global inclusivity. Recently, Blizzard has been criticized for not having a black female hero in its lineup; the cast has one black-coded hero, Orisa, but no actual playable black women. Fans expressed concern on social media when Overwatch's new hero, Ashe, was revealed. The problem wasn't that Ashe is white; rather, fans are upset that Blizzard hasn't yet created a black woman character out of the 29 available heroes. Early concept art of Ashe showed the hero with a similar design and brown skin.
Update, 11/9 at 6:52pm CT: Blizzard has issued a statement apologizing for the blackface makeup. This story has been updated to include the full response.