As the 2020 Overwatch Halloween Terror event rages on, many players tend to forget that there's more to do than just grind Junkenstein's Revenge for several weeks. This year's event brings eight new skins to unlock, but dozens of skins from previous years are always available at a significant discount. 
This year's new Legendary skins cost a whopping 3,000 gold, but Legendary skins from previous Halloween Terrors can now be snapped up for 1,000 gold. Past Epic skins run for 250 gold and really open up the opportunity to get spooky on a budget.
Here are a few of the best and most iconic skins from previous years of Overwatch Halloween Terror that are well worth the expense. All skins are available from Oct. 13 to Nov. 3.   
Witch Mercy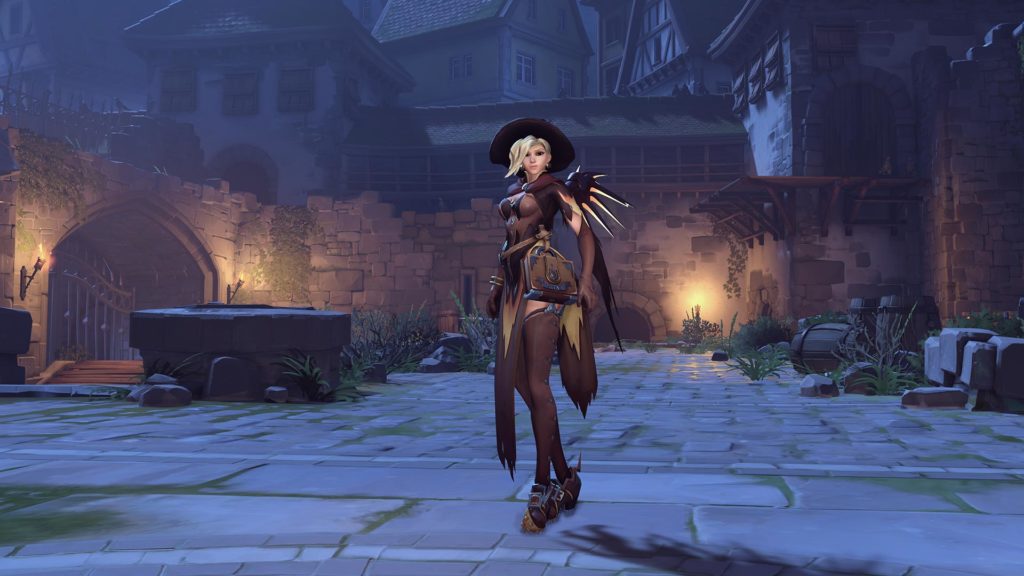 Arguably the most iconic Halloween skin, this bewitching outfit is a must-buy for any support player. Introduced as a part of the original Overwatch Halloween Terror event, Witch Mercy has remained one of the most popular skins in the game for several years. In the Junkenstein's Revenge mode, Witch Mercy is the all-powerful "final boss" that resurrects your fallen enemies. If that isn't the best energy to bring into a competitive game, we don't know what is.
Demon Orisa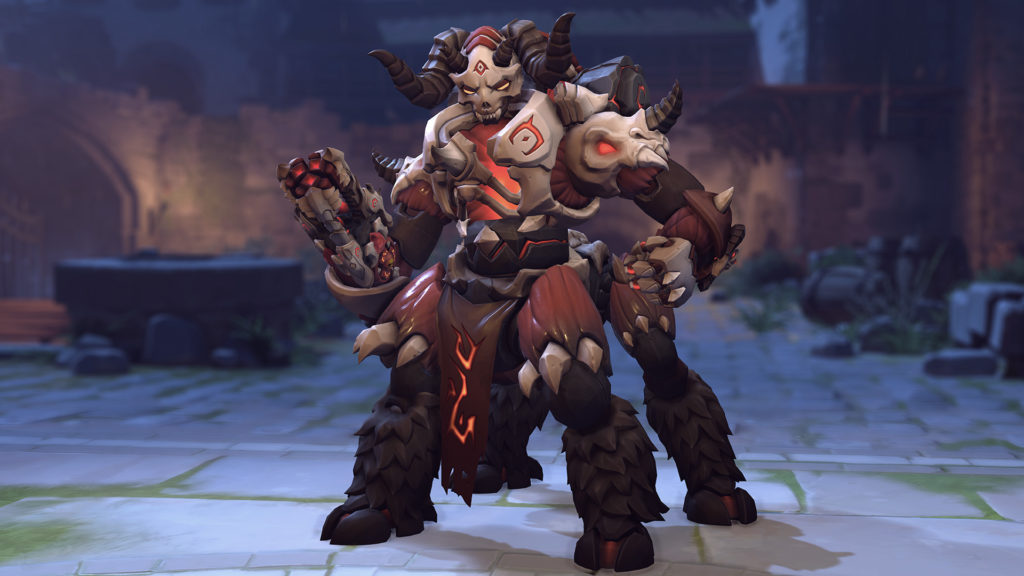 Some Overwatch players are convinced that kind, gentle Orisa is an actual demon. This detailed, terrifying skin gives them more fuel for the fire but also gives Orisa enough armor to survive the insults. Her normally-metallic carapace has been turned into bone and ash, with large fangs decorating her face and joints. This skin is a rare departure from the joyous skins Orisa normally gets, so it's worth the investment. 
Cultist Zenyatta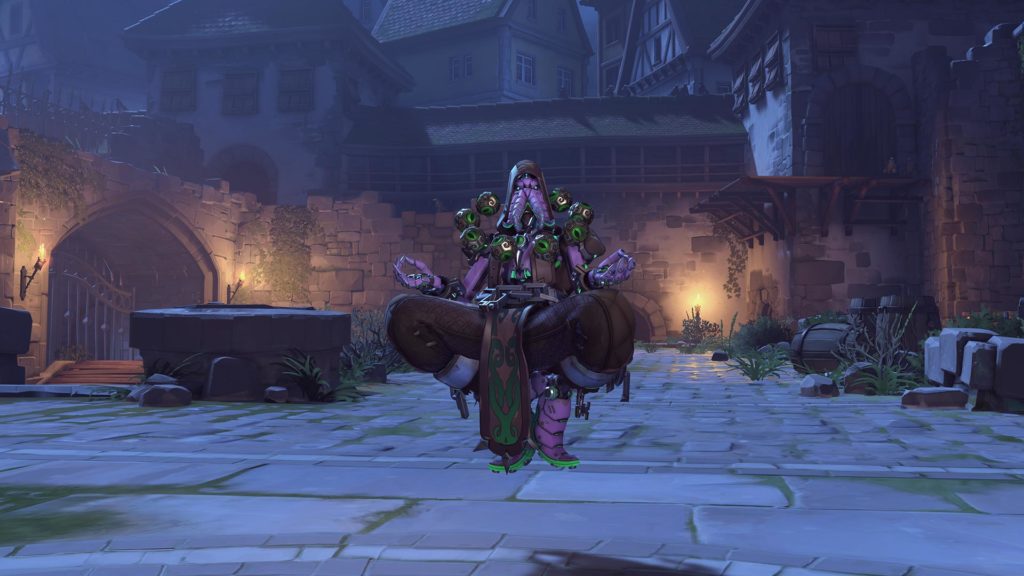 Cultist is another classic Overwatch Halloween Terror skin that stands the test of time, mostly because of the alterations to Zenyatta's positive demeanor. This Legendary skin turns the monk into a terrifyingly negative abomination that tells his allies to "experience nothingness" as he casts his ultimate, Transcendence. Zenyatta is also given a mouth full of tentacles, which should be spooky enough to dissuade any Tracer from trying to sneak up on your backline.  
Banshee Moira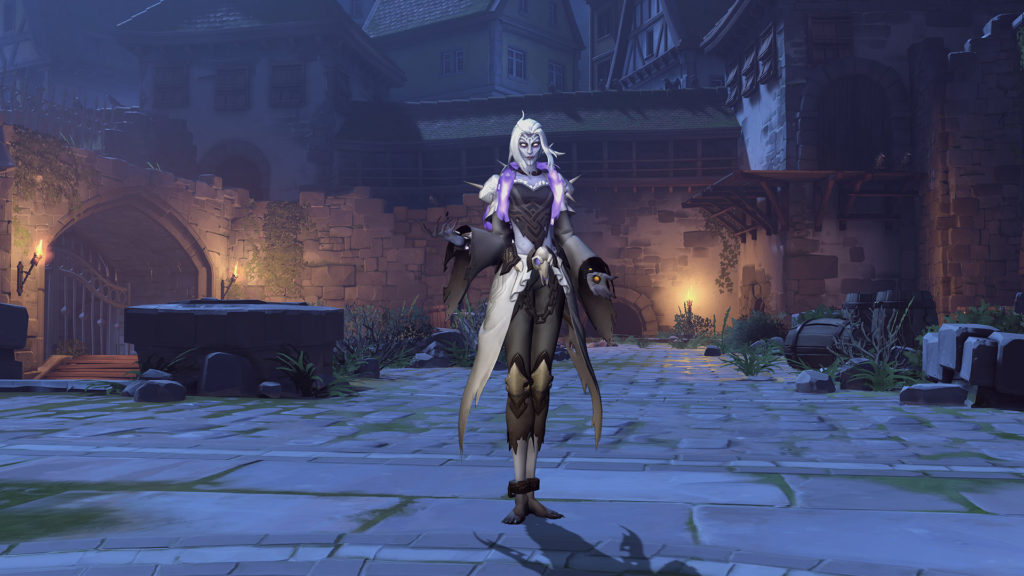 Instead of your teammates in competitive Overwatch screaming about Moira's "brainless" kit, you can turn the tides and scream back at them with this skin. As a newer character in the game's universe, Moira suffers from a serious lack of interesting skins. This Banshee skin is one of the few cosmetics that completely alters her appearance, transforming her into a pale-toned ghoul that stalks her prey throughout the map. 
Warlock Ashe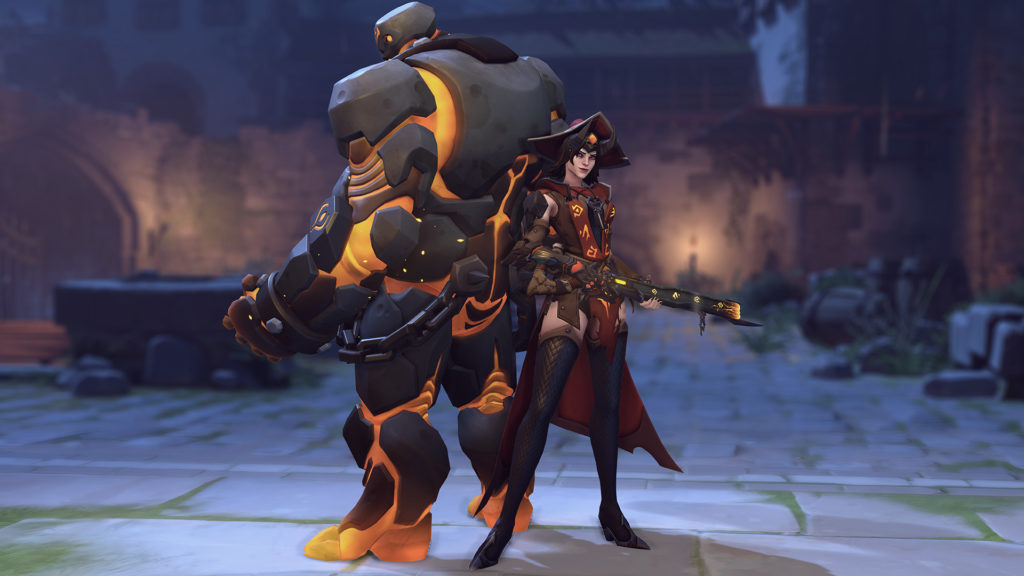 We'll be upfront about this one: Ashe's outfit in this Legendary skin is cool, but the real draw here is B.O.B.'s spooky makeover. The Big Omnic Butler is turned into a Big Omnic Golem, made of sharp rock and flowing magma. B.O.B. isn't that intimidating in most of Ashe's skins, but this look makes him look like the final boss of a lava level. If you're into cool guns, Ashe's Warlock weapon is one of the coolest in the game with inlaid runes that look like embers glowing in the dark.  
Jack-O'-Lantern Wrecking Ball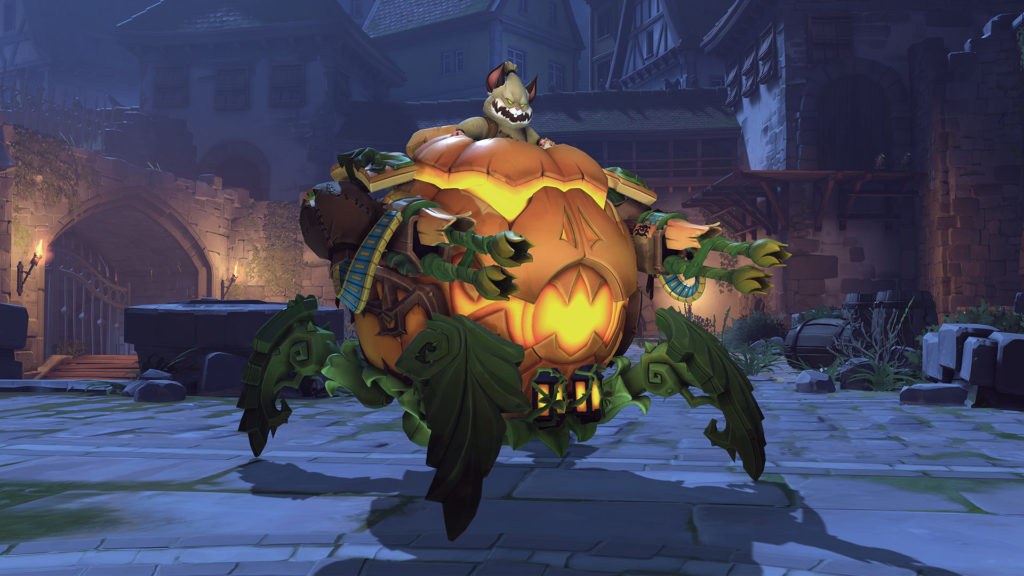 Nothing screams "Halloween" more than rolling around the map as a giant pumpkin. In one of the more clever Overwatch skins in existence, the developer team simply decided to transform Wrecking Ball into a deadly jack-o'-lantern. The machine's legs are grassy roots and its details now glow alight like a traditional carved pumpkin. As if that wasn't enough, Hammond is genuinely terrifying when he pops out of his handmade mech, bearing a grin full of sharp fangs. 
Swamp Monster Doomfist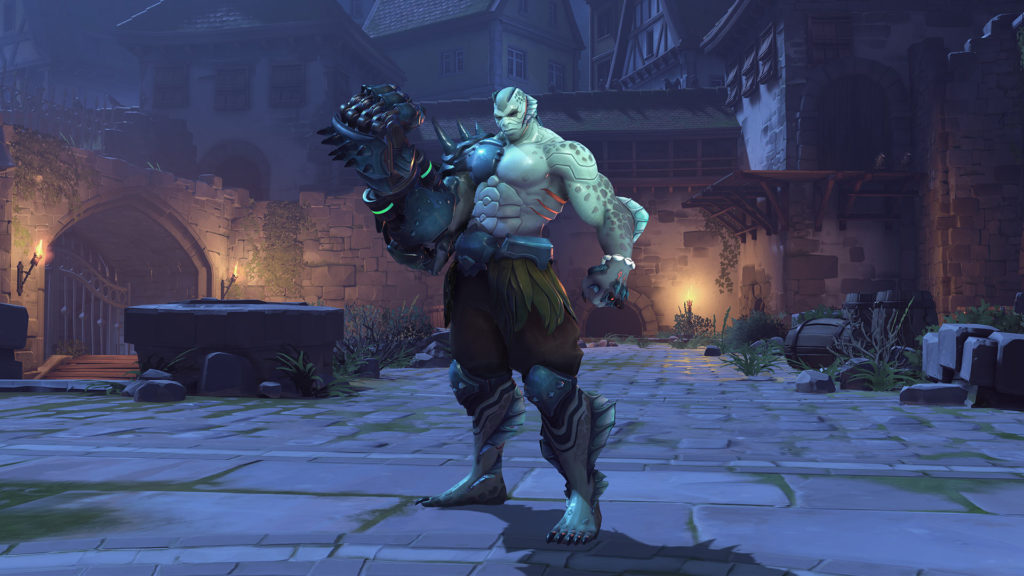 This skin is worth the purchase price if only for the unnecessary amount of The Shape of Water jokes your team can make. After that's out of your system, you can actually appreciate the amount of detail that the design team put into this skin. Most of Doomfist's other skins focus solely on his weapon, but the Swamp Monster skin changes everything about the hero, from webbed feet to finned ears. It's one of the most well-made and visually impressive skins in Overwatch.
---
The 2020 Overwatch Halloween Terror event lasts until Nov. 3. All of these skins can be purchased with gold, at a reduced price, on character gallery pages. They can also be unlocked in Halloween Terror loot boxes until the event's end date.