The grand finals for the PUBG Mobile Global Championship (PMGC) 2021 took place from Jan. 21 to 23. Sixteen teams from around the world competed for a share of the nearly $3.5 million prize pool and the title of world champions.
The teams played six matches per day across Erangel, Miramar, and Sanhok to determine the champions, for a total of 18 matches. In the end, China's Nova Esports put up a dominant performance to become the world champions, for the second year in a row.
Related: Tencent on how integrity is being maintained at the PMGC 2021 grand finals
Here are the overall standings and the scoreboard per match of the PMGC 2021 grand finals.
Overall standings
Here are the overall standings after 18 matches. The tournament has ended with Nova Esports taking first place.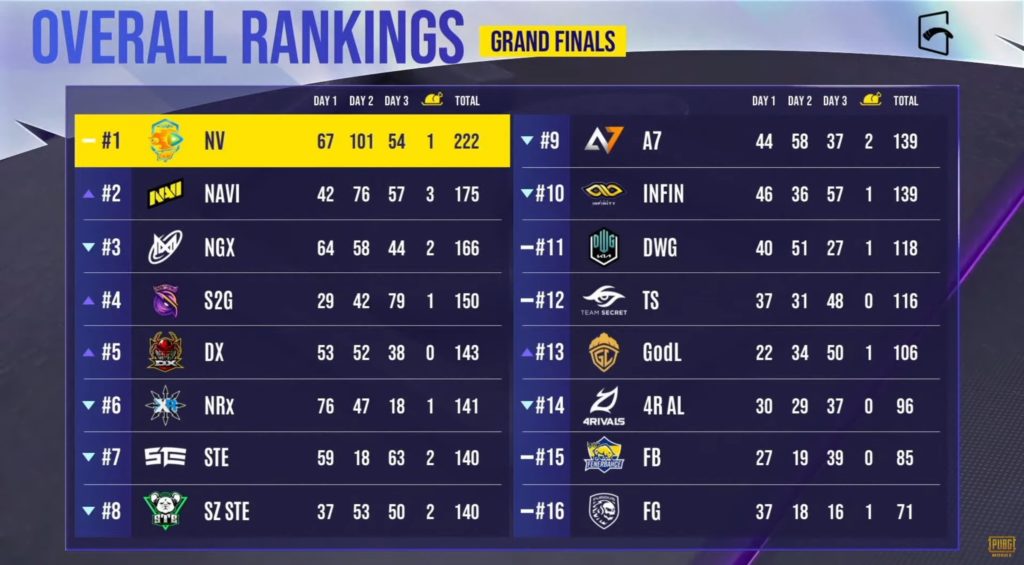 Scoreboard per match
Sunday, Jan. 23 (Day three)
Match 13: Erangel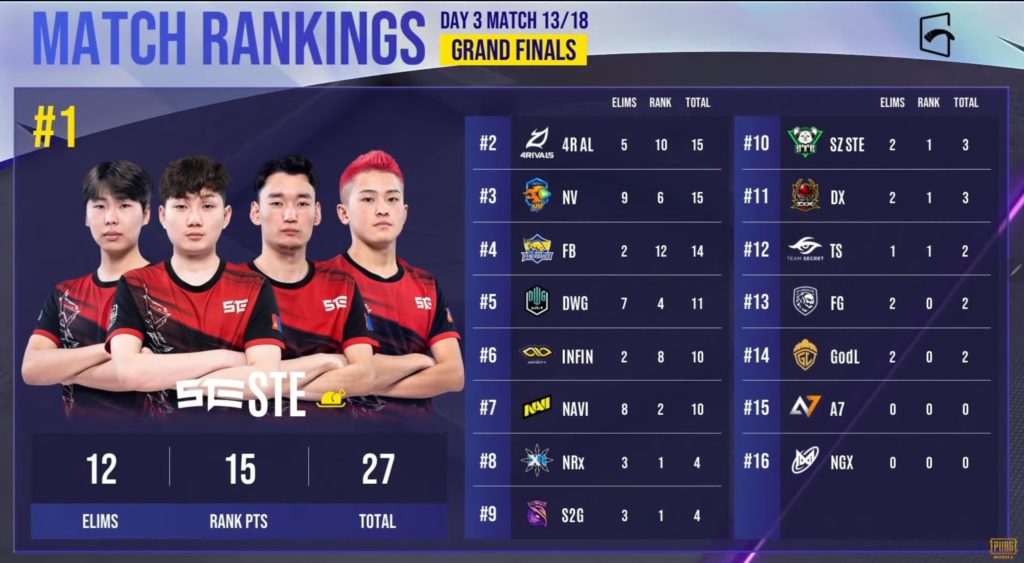 Match 14: Miramar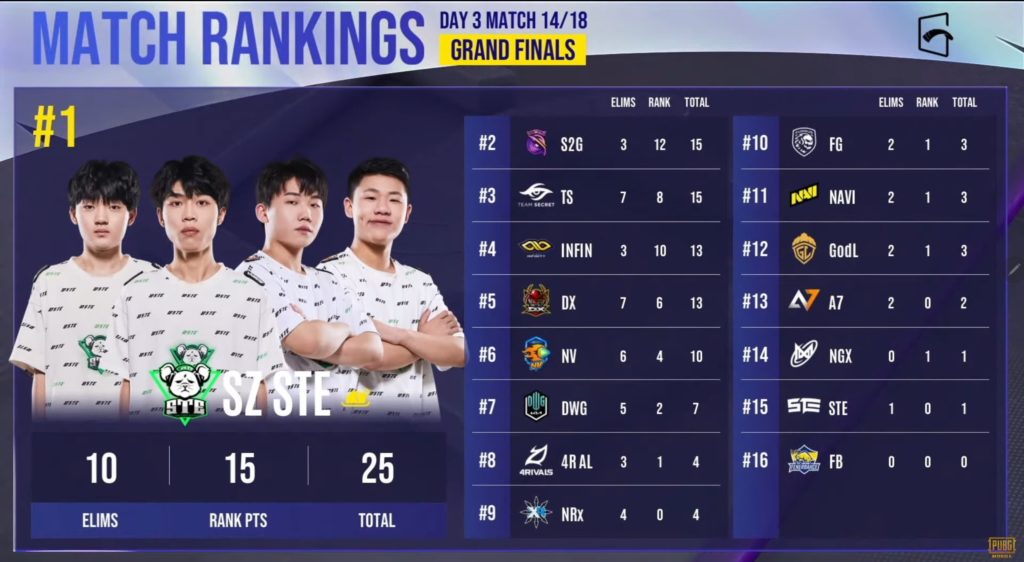 Match 15: Sanhok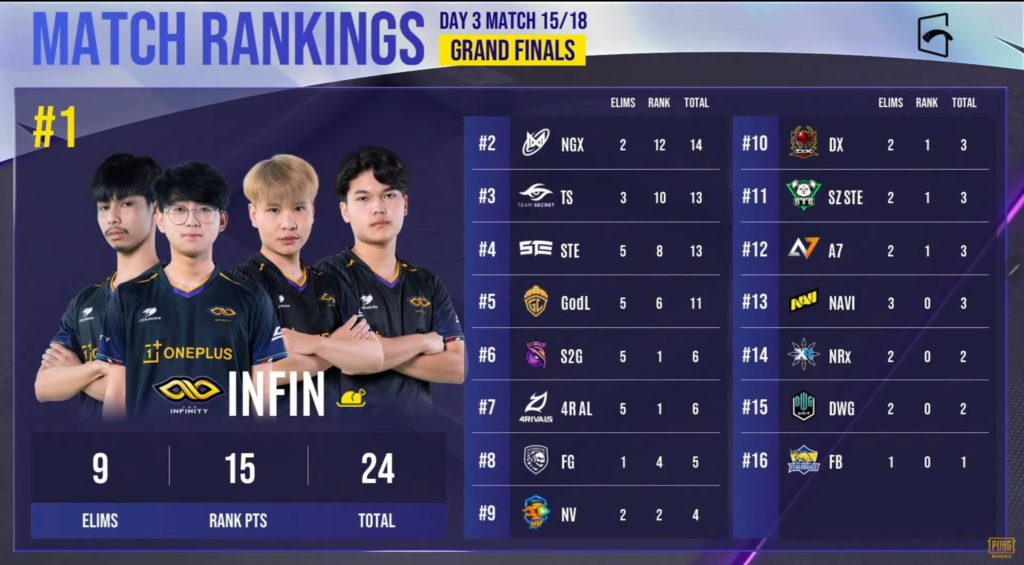 Match 16: Erangel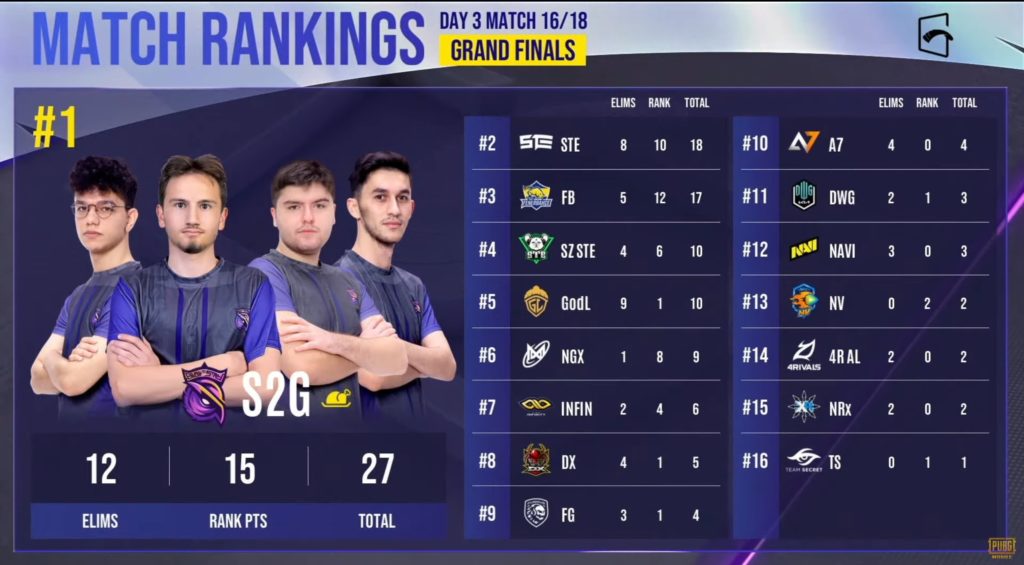 Match 17: Miramar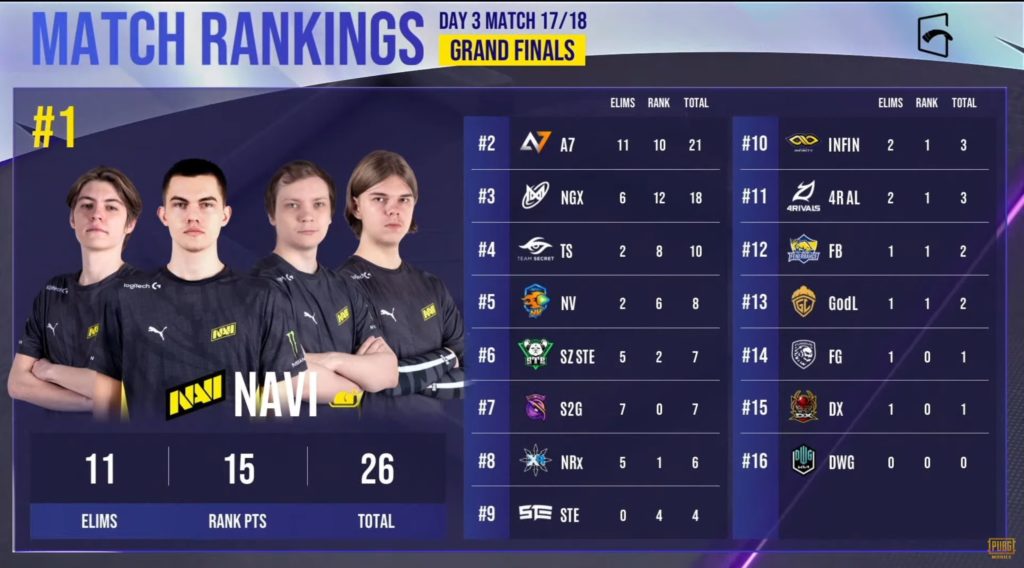 Match 18: Erangel
The results for match 18 weren't shown on the stream.
Saturday, Jan. 22 (Day two)
Match seven: Erangel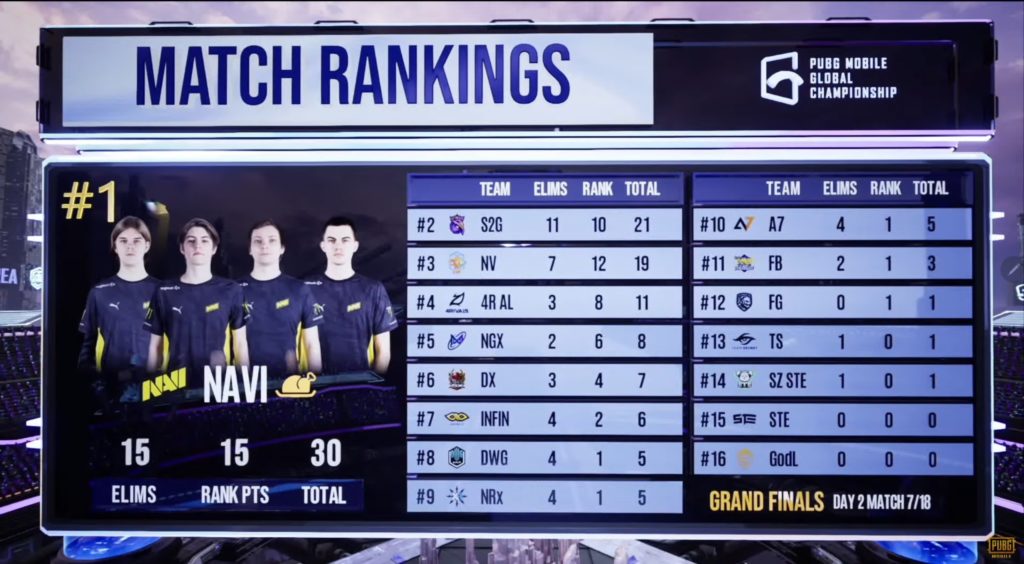 Match eight: Miramar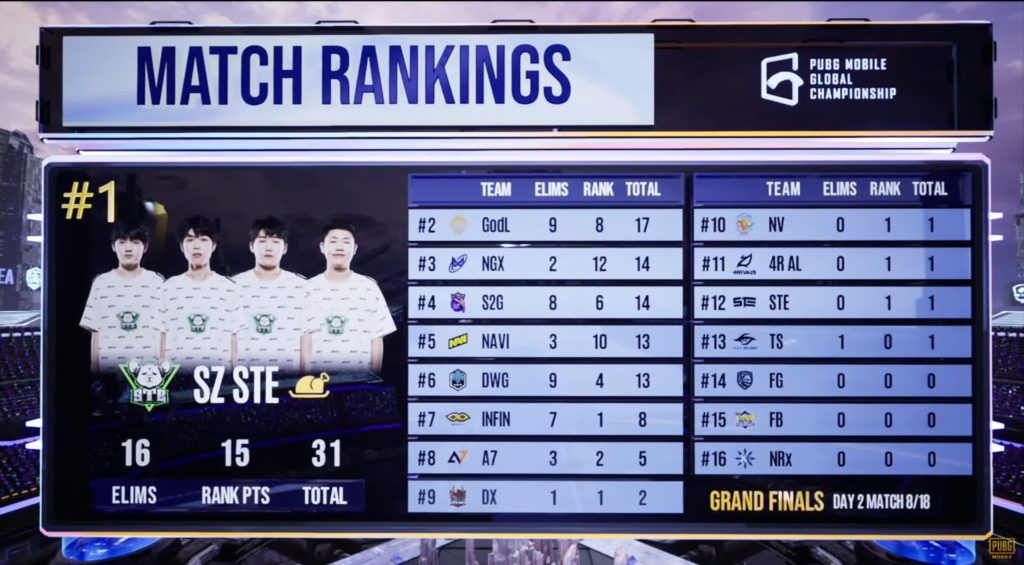 Match nine: Sanhok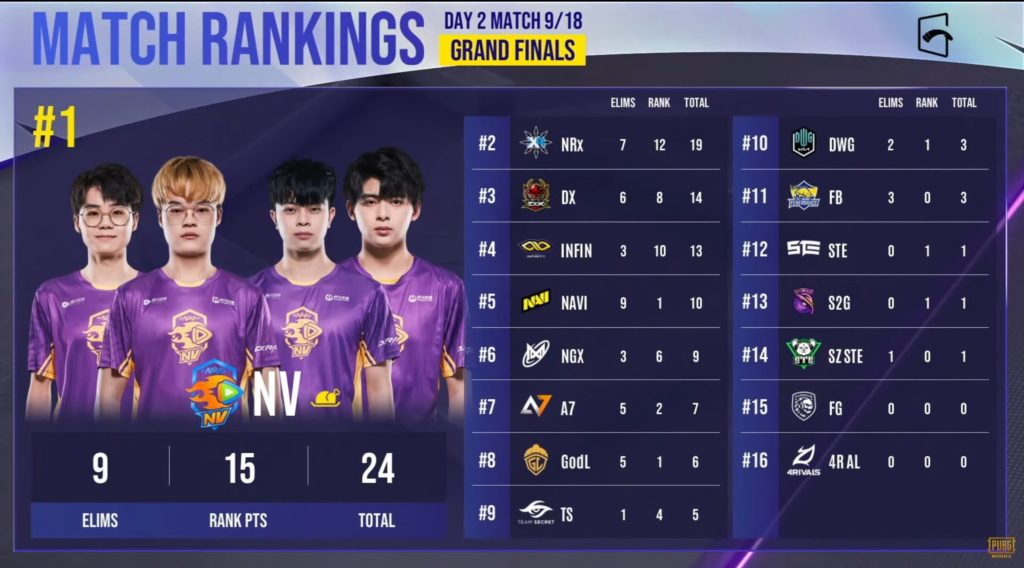 Match 10: Erangel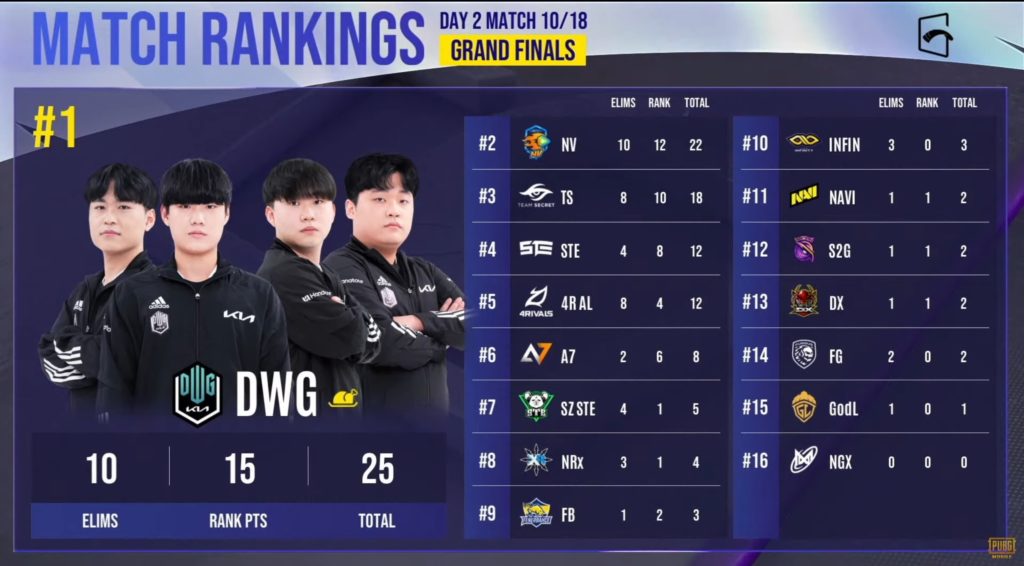 Match 11: Miramar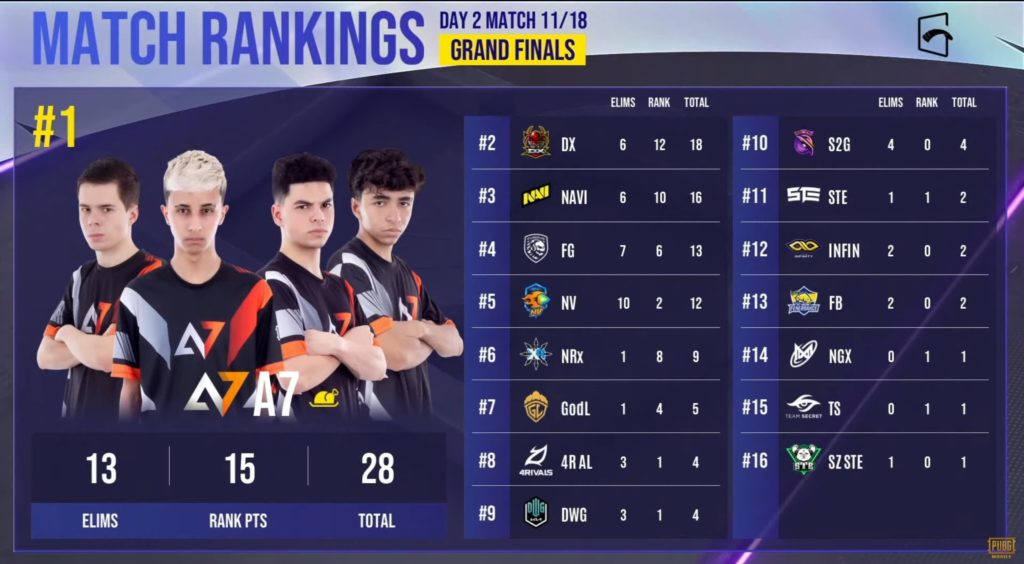 Match 12: Erangel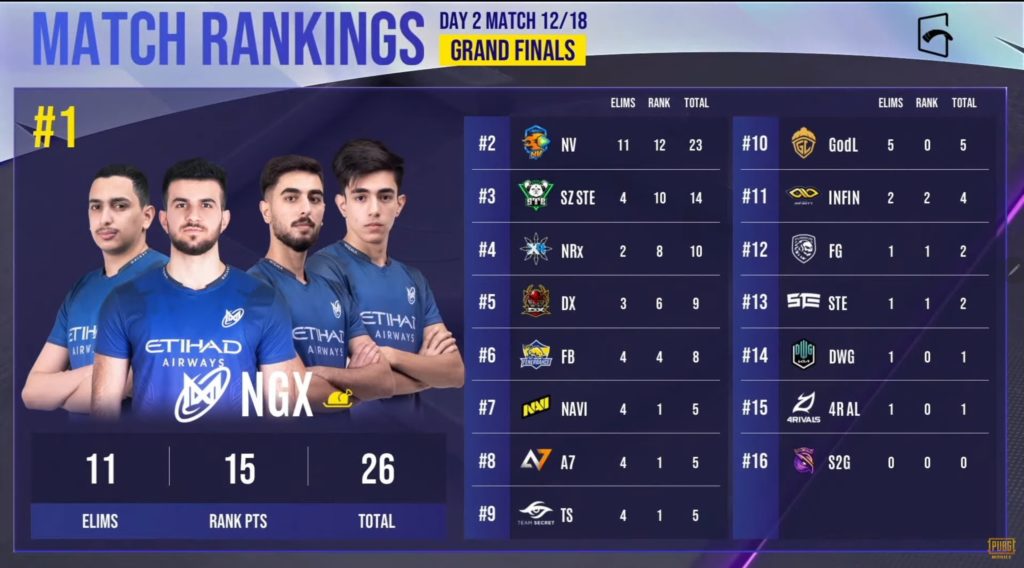 Friday, Jan. 21 (Day one)
Match one: Erangel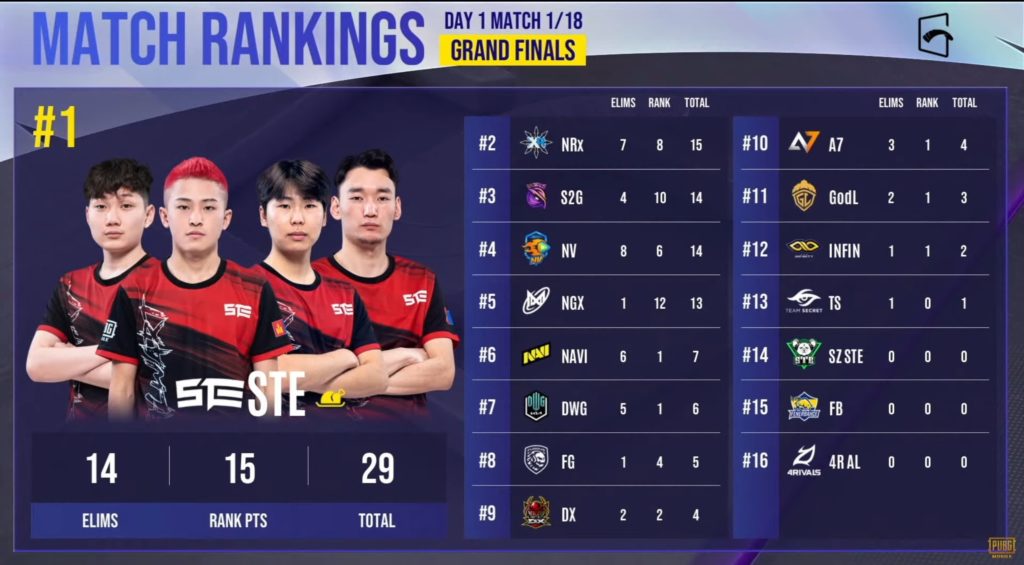 Match two: Miramar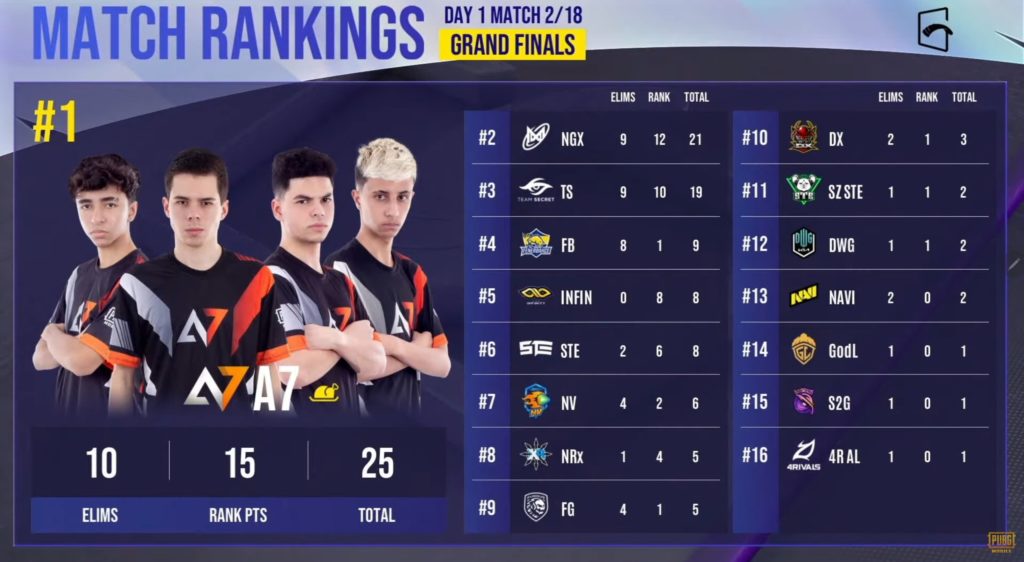 Match three: Sanhok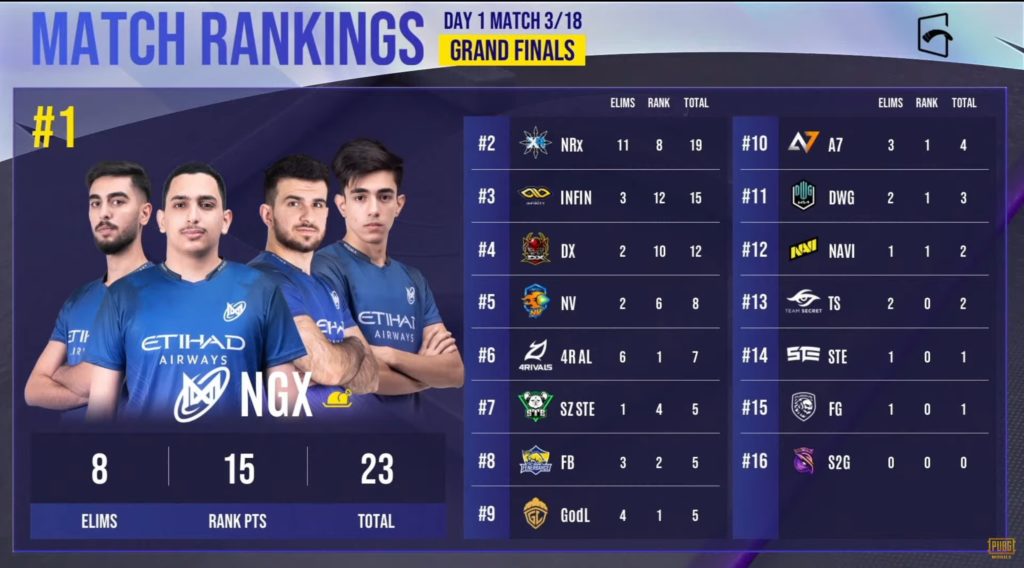 Match four: Erangel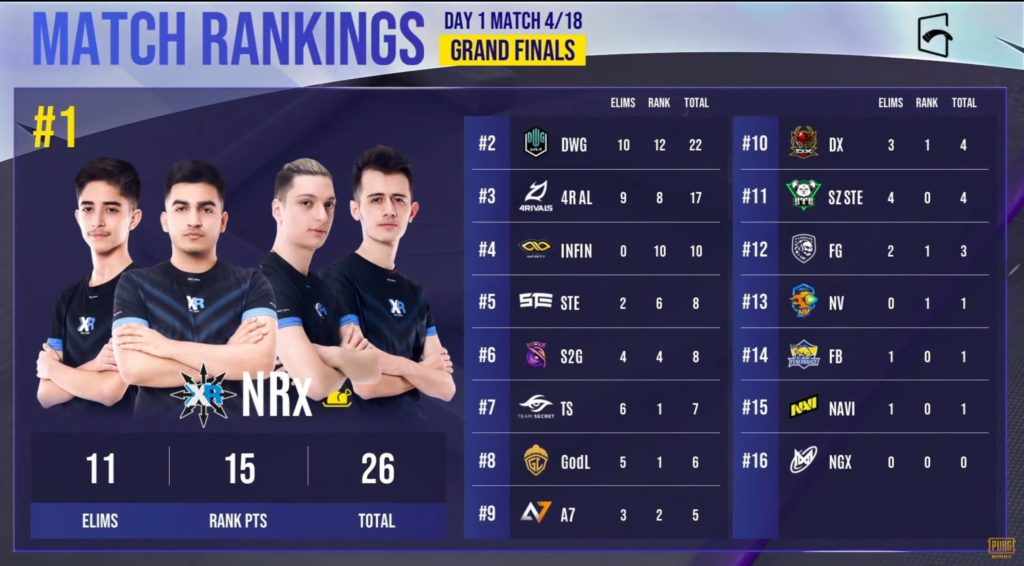 Match five: Miramar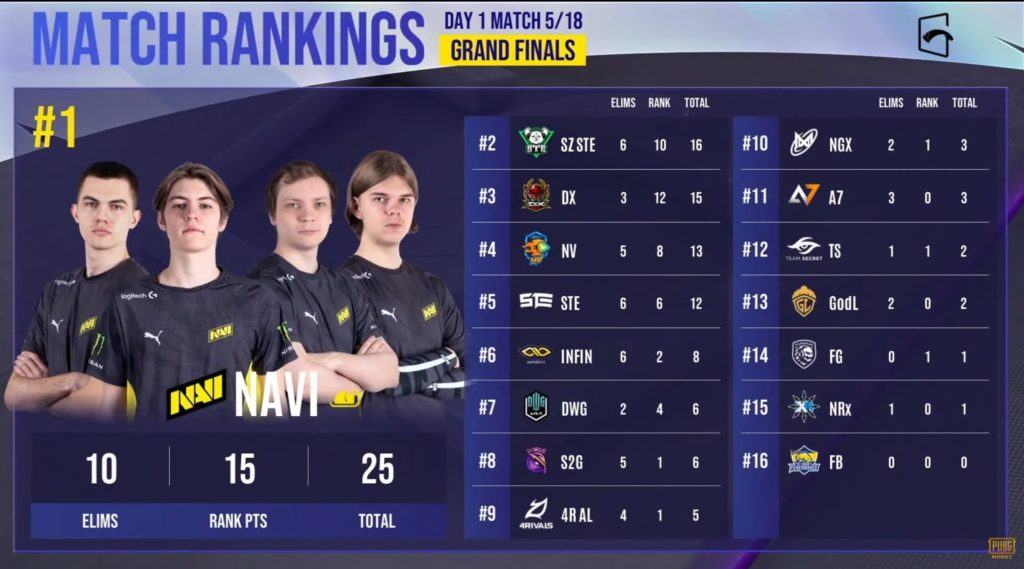 Match six: Erangel