The arrival of War of the Spark to Standard in Magic: The Gathering has shaken things up with an abundance of planeswalkers and God-Eternal cards who supposedly can't be permanently removed from the game.

One card in the Standard dominant Esper Control decks, however, says otherwise. Thought Erasure is the backbone of Esper Control, removing early threats and keeping your opponent at arm's length. What many don't realize, though, is that it also permanently removes a God-Eternal from the game.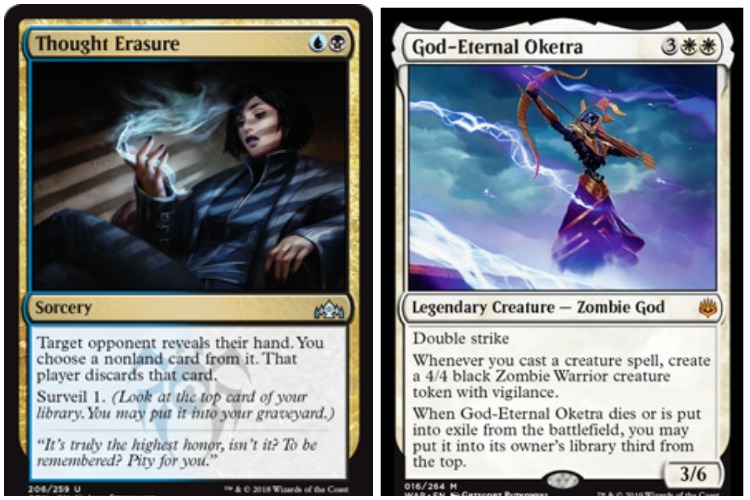 All God-Eternal (and Ilharg, the Raze Boar) cards have a static ability that puts them third from the top of their owner's library upon being removed from the battlefield or exiled. "When God-Eternal Kefnet dies or is put into exile from the battlefield, you may put it into its owner's library third from the top," the cards read.

Thought Erasure, however, isn't removing or exiling a card. "Target opponent reveals their hand," the card reads. "You choose a nonland card from it. That player discards that card." The discarded card goes straight to the graveyard, not in exile.

With the rise in popularity of Mono-White Aggro, Esper Midrange, and Sacrificing Aristocrats, God-Eternal Oketra, God-Eternal Bontu, and God-Eternal Kefnet have steadily climbed in card value since the release of War of the Spark.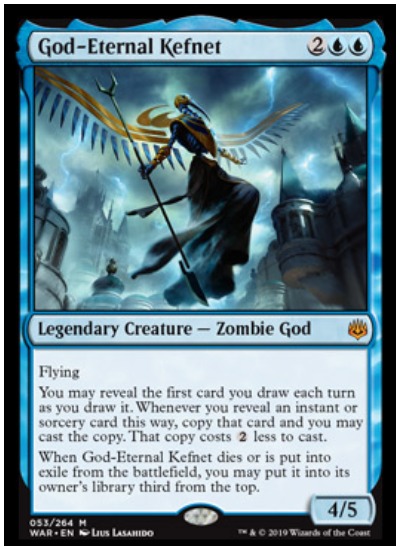 Knowing these God-Eternals have a nemesis who can stop them in their tracks might change what's popular in the Standard metagame, and drop their overall card value as well.

There are other removal cards that function similar to Thought Erasure in MTG Standard and can also be used to stop the power of God-Eternals. These cards include:

Duress
Divest
Pilfering Imp
Dark Inquiry
Drill Bit
Toll of the Invasion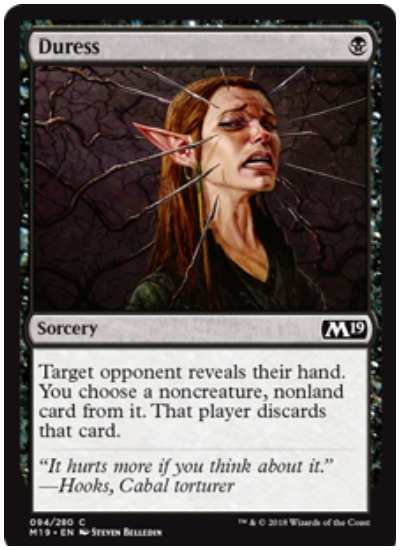 While all of these removal cards are black, they can fit in a wide range of decks, specifically to combat God-Eternals. And if they aren't in the main deck, they should at least be in the sideboard.