It's been a week since War of the Spark released and already there are a few cards surging in worth and price.

Magic: The Gathering War of the Spark expansion isn't like previous MTG expansions in that it not only contains 36 planeswalkers but also has alternative Japanese art, Eternal-Gods, and powerful legendary cards. In combination with the growth of MTG Arena, War of the Spark is exceeding expectations in sales and popularity. In other words, the hype is real.

And with such hype comes an increase in value for cards fans want for tier-one decks and collectible purposes. It's only been a week, but several MTG War of the Spark cards are already rising in price rapidly.

Best MTG War of the Spark valued cards

The value of a Magic: The Gathering card can swing positively or negatively in a single day. War of the Spark cards like Tezzeret, Master of the Bridge started off high due to accessibility but have dropped since launch because of the difficulty plugging him into top decks.

Chandra, Fire Artisan, meanwhile, started off as just a few dollars and is rising quickly in value due to her strength in Burn and Gruul Standard decks. War of the Spark cards rise in value due to demand, either for their artwork or strength in a tier-one Standard meta-deck.

Japanese alt-art Liliana, Dreadhorde General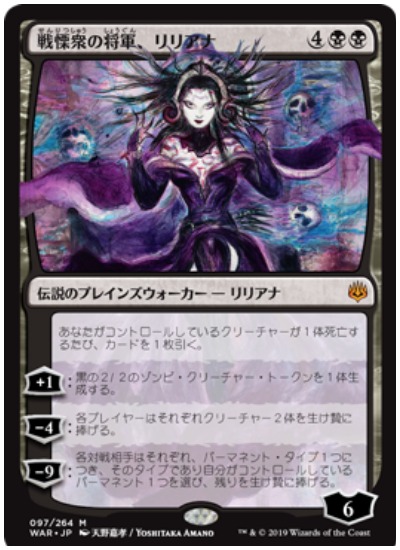 When Magic: The Gathering announce the Japanese alternative art planeswalkers, fans were immediately asking if they'd be available outside of Japan. The hottest one on the market right now is the foil alternative-art Liliana, Dreadhorde General.

Artist Yoshitaka Amano is loved throughout several fandoms, which is why the foil Liliana alt-art is selling anywhere from $350 to $1,000. The value may drop over time depending on how many foil alt-art Liliana's get produced. But don't expect it to drop too much.

Finale of Promise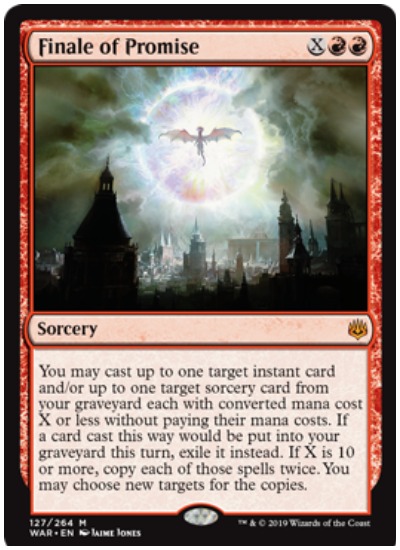 Updated 07/08/2019
The launch of M20 has skyrocketed Finale of Promise as much as the metagame in WotS did. Priced at $27.41, it continues to climb with each passing week.
Izzet Pheonix decks are hot and Finale of Promise brings Arclight Phoenix back into play immediately while having great synergy with Runaway Steam-kin. Not only is it a great card in Standard, but Finale of Promise also rings true in other formats too.
Teferi, Time Raveler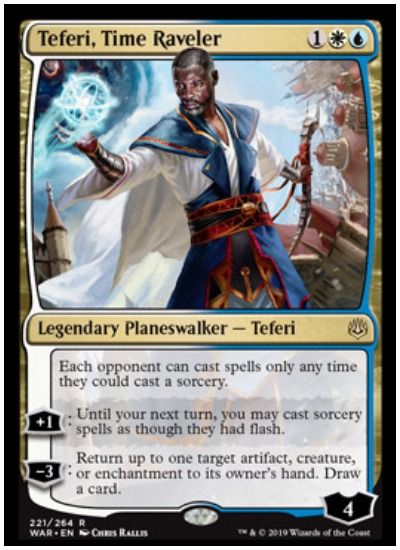 Updated 07/08/2019
Hated by Magic: The Gathering players, most can't argue the value of having Teferi, Time Raveler in their top decks. Combined with four-drop Teferi, these two cards are essentials in all Esper decks. Little Teferi is an easy three-drop, synergizes well with others (like Dovin's Veto in Esper Hero), and silences the power of instants.
Little Teferi started off slow in price upon the release of WotS but has now climbed to $17.26 upon the release of M20. Every meta deck uses him and will continue to do so long after big daddy Teferi is gone from rotation.
Finale of Devastation
Update 07/08/2019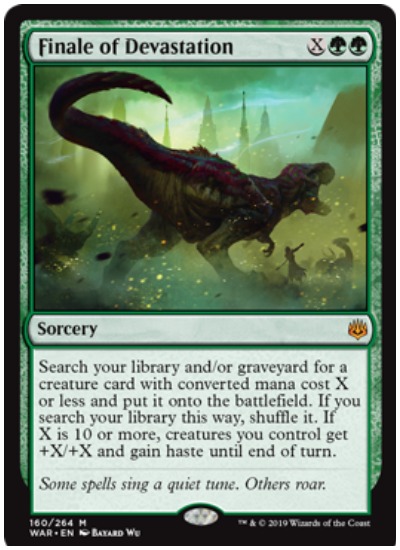 Updated 07/08/2019
Got mana dorks? Then Finale of Devastation is one powerful card you can't pass up on playing. Which is why it sits at $20.49. The release of M20, however, has caused it to drop slightly. Green Stompy and Gruul decks can still use Finale of Devastation so it shouldn't drop too much.
Karn, the Great Creator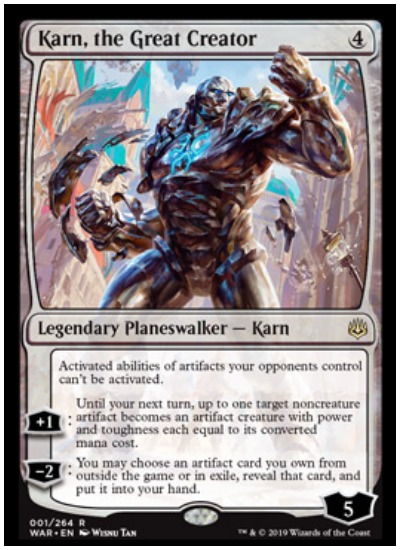 Update 07/08/2019
Another card on the rise after the release of the M20 set is Karn, the Great Creator. With artifacts like Chandra's Regulator causing trouble and Mask of Immolation, Karn fits into plenty of various decks. Which is why he sits at almost $15 and continues to rise.
God-Eternal Kefnet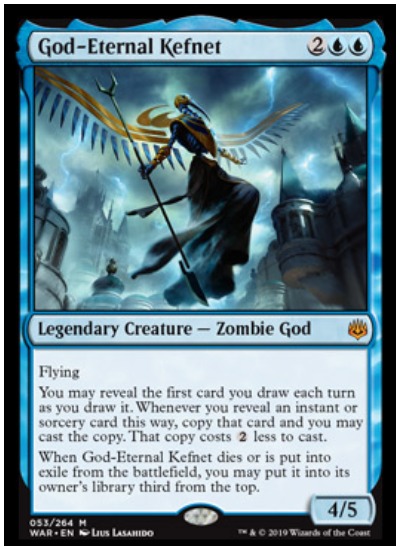 Update 07/08/2019
At one point Kefnet was at almost $20, but after the metagame went more towards Esper and Mono-Red the legendary flyer has taken a hard fall in price. Sitting now at $4.75, God-Eternal Kefnet continues to drop after the release of Core Set 2020.
Once the rotation for MTG Standard happens in the fall, perhaps Kefnet will climb once again. But for now, it the seventh top priced card from War of the Spark.
Updated cards that dropped from the top
Gideon Blackblade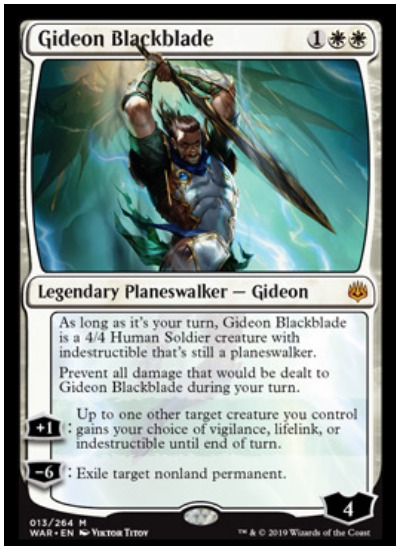 Updated 07/08/2019
Once priced at $17, Gideon has fallen on hard times. Despite sacrificing himself in the WotS storyline, his planeswalker card sits at $3.99.
Nicol Bolas Dragon-God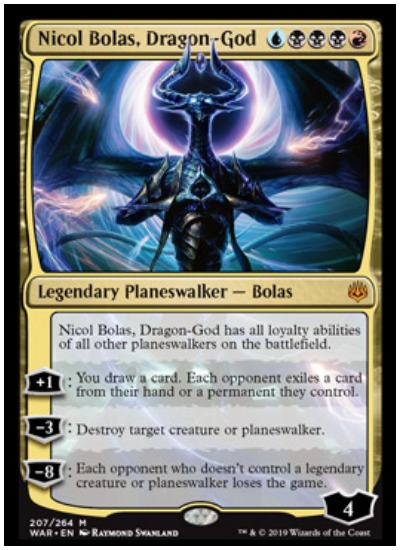 Updated 07/08/2019
Nicol Bolas Dragon-God was priced at over $20 for the longest time but has dropped dramatically to $2.11. Following the release of the M20 set, his price continues to drop but might find a resurgence once the top meta decks are established.
Chandra, Fire Artisan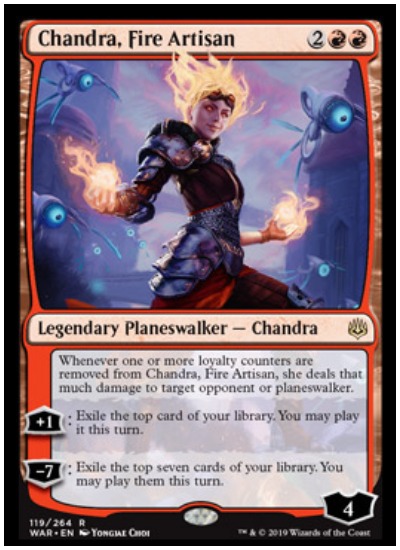 Updated 07/08/2019
Once valued at almost six bucks and rising, Chandra, Fire Artisan has dropped to a mere 40 cents. Mono-Red Aggro isn't the same after the M20 release but Chandra decks might spark a revival in her price.
God-Eternal Oketra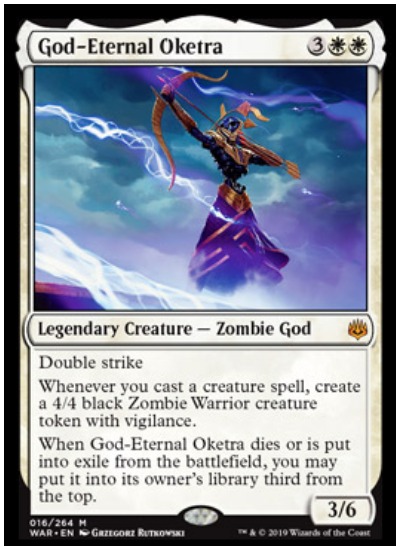 Updated 07/08/2019
Much like God-Eternal Kefnet, God-Eternal Oketra has dropped from almost $15 to $3.43