The online championship featuring the best Magic Online players from the past year challenges competitors in multiple formats as they attempt to take home their share of the $200,000 prize pool.

For Wizards of the Coast, livestreaming the Magic Online Championship seemed like a way to educate MTG Arena fans on the other formats that exist in Magic: The Gathering and possibly expand its esports coverage on Twitch. But day one didn't get off to a great start.

A variety of MTG commentary gurus, such as Huey Jensen, Reid Duke, Maria Bartholdi, Eric Froehlich, and Marshall Sutcliffe, are hosting the Magic Online Championship. Due to sound issues from remotely covering the live matches, however, the stream was difficult to watch and follow.

The sound quality was so poor that many viewers were forced to turn up the volume in order to hear. Those who did, however, were consistently rewarded with loud digital scratches and words being cut off. For most viewers, it became too annoying to watch the stream.

To make matters worse, Magic Online doesn't have a digital appearance like MTG Arena, so visually seeing the cards is beyond difficult. And in combination with not hearing the commentary, there were times it was almost impossible to follow along with what was happening during a match.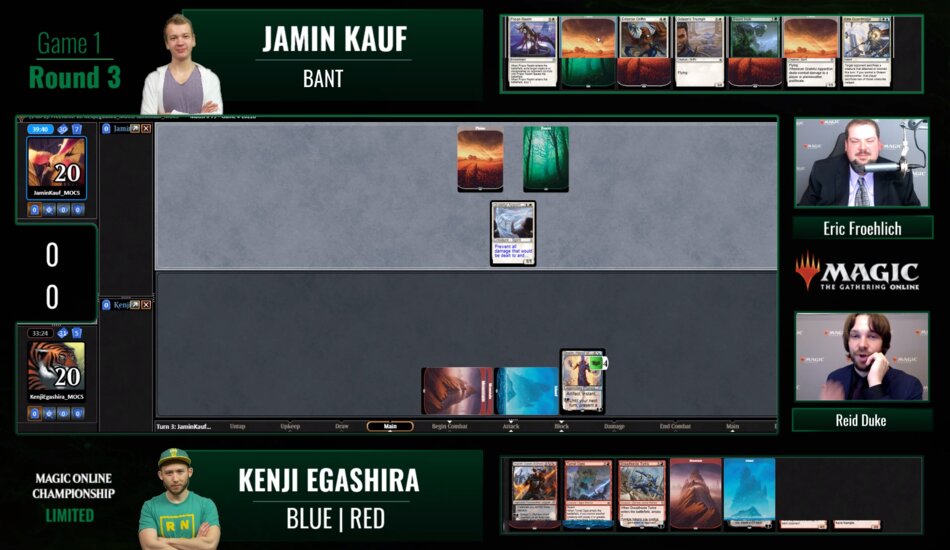 On MTG Arena Twitch streams, there's an overlay called Deckmaster that zooms in on cards when the mouse hovers over them. This allows viewers to read the text and understand what's taking place during a match.
Wizards of the Coast, in the past, has tried to provide information similar to Deckmaster for livestreamed paper matches but didn't do this with the Magic Online Championship. The results were a poor streaming experience for anyone who wanted to watch the Magic Online Championship.

Day one of Magic Online featured rounds of War of the Spark Limited draft, and from the bits viewers could hear and see, there were some good matches. Most viewers, though, didn't stick around long enough to watch them as the average viewership numbers hovered around a measly 3,000 all day.
Day two of the Magic Online Championship kicks off tomorrow morning at 10am CT with another round of War of the Spark Limited draft. There's a break at 2pm CT for the airing of MPL Weekly (played on MTG Arena) and the tournament will resume at 6pm CT with four rounds of play in the Modern format.