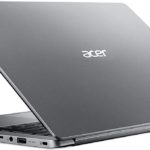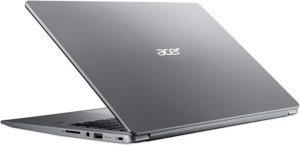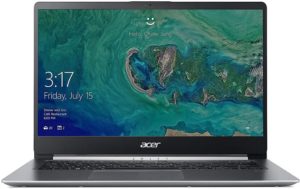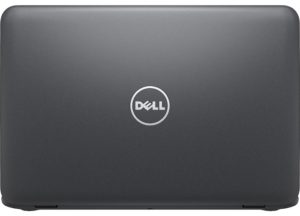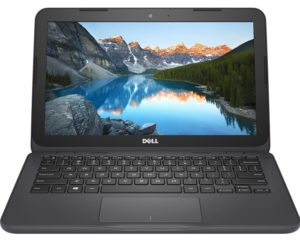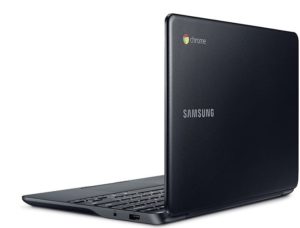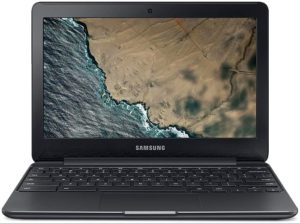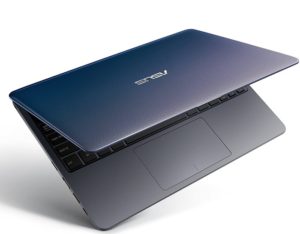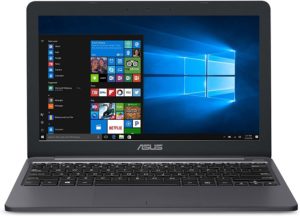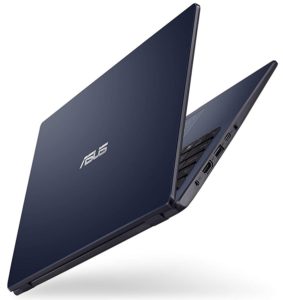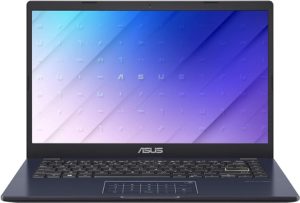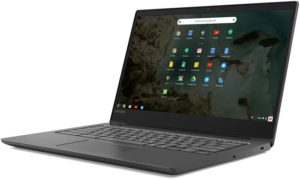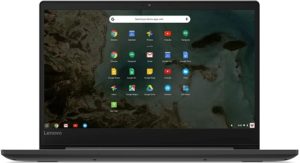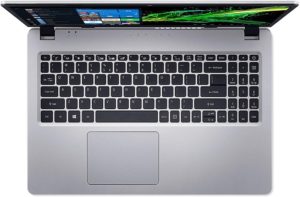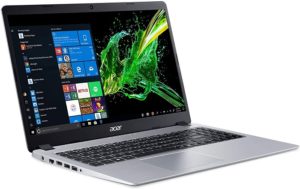 Building your own gaming rig will always give you the maximum possible performance. But there's one thing that PCs can't genuinely deliver: portability. Even if you build the most small-form-factor PC in the world, you'll still need a monitor, peripherals, and a power outlet near you to get things going.
Though high-tier laptops that rival the performance of state-of-the-art desktop PCs exist, they tend to cost a fortune. If you have a gaming PC or console waiting for you at home or simply don't have the budget to splurge for a portable gaming machine that's too heavy to carry around comfortably, cheap gaming laptops can be the solution to all of your problems. It's almost impossible to find a true "gaming" laptop below the $200 price range, but you can still find options that can handle the lightest of gaming habits.
Most laptops at this price range cut some essential corners for comfortably running games, but this makes them incredibly light in return. The ones that ship with ChromeOS or FreeDOS take advantage of not including a Windows license, which can significantly bump up their price tags. You can easily install Linux on the machines to make them more suitable for gaming, but remember that they'll all just be powerful enough to smoothly run games with extremely low system requirements, which makes up the majority of the indie titles or emulators.
Here're some of the best budget gaming laptops that should help you get your daily dose of gaming.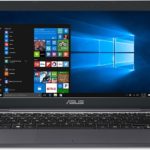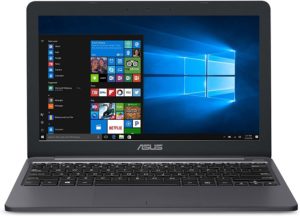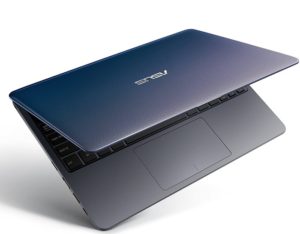 Achieving an ultrabook-level thinness in this price range is possible. Though you may need a cooling pad while running games, ASUS VivoBook L203MA's Intel N400 processor and Intel UHD Graphics 600 GPU should be more than enough for daily tasks.
The L203MA comes with an 11.6-inch 768p HD display and a 64GB eMMC storage. The storage may not be enough to store your favorite films or music, but it shouldn't be a problem in the age of streaming. The 4GB of RAM could be limited to multitaskers, but that's a common sacrifice in this price range.
The laptop's hinges allow it to spin in a 180-degree angle, which makes consuming content on it while laying down a blast. The keyboard has a nice touch to it and feels reliable. L203MA ships with Windows 10 S, which is a simpler version of any Windows 10 version. You'll only be able to download programs from the Windows Store, however, which can be limiting at times.
Estimated size: 11.37 by 8.04 by 0.70 inches
Weight: 2.54 pounds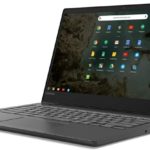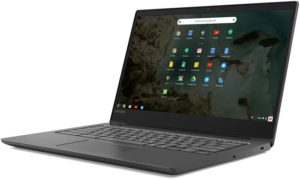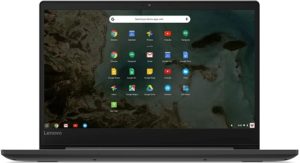 Samsung's been focusing on the phone market a lot over the past decade, but it's also been hard at work producing quality laptops in all price ranges.
The Samsung Chromebook 3 comes with an Intel HD Graphics 400 GPU and an Intel Celeron N3060 processor. The CPU's base clock speed, 1.6 GHz, is powerful enough for daily tasks and can support light gaming habits. Four GB of DDR3 RAM accompanies the laptop's 11.6-inch 768p display.
The main downside of this Chromebook is its storage. Capping at 16GB total storage is less than ideal for any type of gamer. You may also need to invest in an external hard drive. While it's possible to find emulators working on ChromeOS, switching to Linux for variety can be an option.
Staying on Chromebook will grant you access to Google's Play Store, allowing you to download and play mobile games.
Estimated size: 11.37 by 8.04 by 0.70 inches
Weight: 2.54 pounds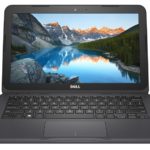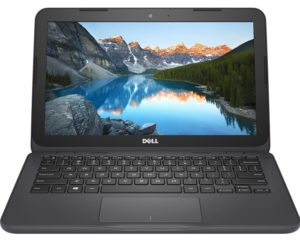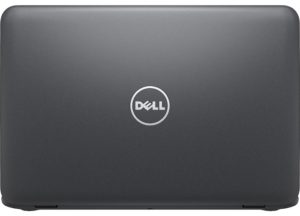 Seeing Dell on our list could be a surprise to gamers who know the brand through Alienware. Dell tries to cover both sides of the market and produces both higher and lower-end products.
The Inspiron 11 3180 comes with an AMD A6-9220e that has a base clock speed of 1.6 GHz. The processor can push itself up to 2.4 GHz under load. AMD's integrated graphics solution APU makes this laptop capable enough to run the least hardware-dependent games on the market. Like most models in this price range, Dell Inspiron 11 3180 also has 4GB of RAM, but in the form of DDR4. This means that this model's 4GB RAM is faster than any option with the same amount of DDR3 RAM.
It has a vibrant 11.6-inch 768p HD display and 64 GB of eMMC storage. Most variants of the model ship with Windows 10 S and feature a variety of ports compared to its rivals. If the storage is a problem, you can use the laptop's microSD card as an opportunity for expansion.
Estimated size: 13 by three by 15 inches
Weight: Three pounds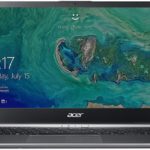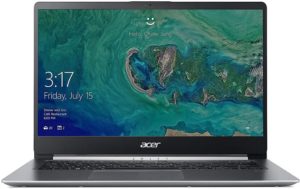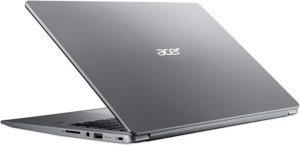 It wouldn't be a budget laptop list without an Acer Swift model on it. The Swift series does a great job of combining aesthetic looks and an excellent price and performance ratio in each model.
This particular Swift 1 variant, SF114-32-P2PK, ships with an Intel Pentium Silver N500 processor with a base clock speed of 1.1 GHz. The low value of the base clock speed is to keep the temperatures down while the laptop performs minimal tasks. The CPU can quickly boost up to 2.7 GHz and is also paired with 4GB DDR4 RAM.
A total of 64GB storage is available. Unlike other models on our list, this laptop ships with Windows 10. It's also equipped with a 1080p display, a rare sight to see in this price range.
Estimated size: 12.7 by nine by 0.6 inches
Weight: 4.4 pounds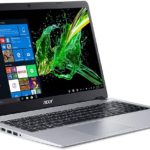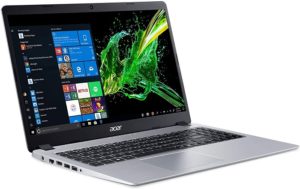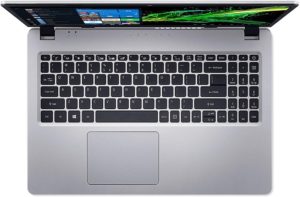 Though this laptop is approximately 60 percent more expensive than most of the options on our list, skipping on its value didn't feel right while compiling this list.
The A515-43-R19L comes with an AMD Ryzen 3 3200U and AMD Vega 3 graphics card. The power couple of AMD for lower-range laptops makes this device capable of running some competitive games, like League of Legends and CS:GO, on minimum settings. You may need an external cooling solution, however, since the laptop's thin design makes it vulnerable to overheating under load.
Equipped with a 128GB SSD and 4GB of DD4 RAM, this model also features a backlit keyboard. Despite being above our price limit, the model's price and performance ratio is just off the charts. It can be an excellent option for anyone willing to up their budget for a more future-proof option.
Estimated size: 14.31 by 9.74 by 0.71 inches
Weight: 3.97 pounds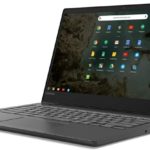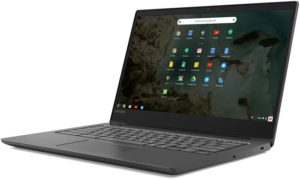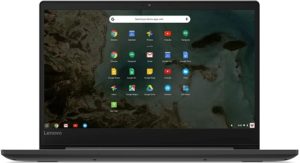 Lenovo's S330 is potentially one of the best laptops for mobile gamers. It's decked out with a MediaTek MT8127 processor with a base clock speed of 2.1 MHz and an Integrated Mediatek Graphics card. When the two combine with 4GB of DDR4 RAM, they turn this laptop into a mobile gaming machine.
The laptop ships with a 14-inch 768p HD display that's also anti-glare, making it one of the better-looking screens compared to its rivals featuring the same resolution. You'll have access to 32GB of flash memory solid-state, which should be more than enough for mobile gaming while keeping smaller-sized documents on your PC.
While the MediaTek combo allows this Chromebook to excel at mobile gaming, it makes it less desirable for gamers looking to install other firmware to run PC titles. Despite being powerful enough to handle different gaming needs than mobile, the GPU and CPU's compatibility is an aspect we didn't test.
Estimated size: 12.82 by 0.82 by 9.15 inches
Weight: 3.3 pounds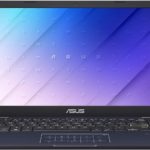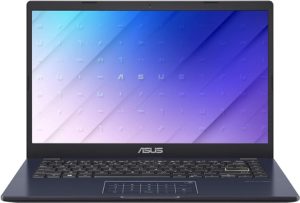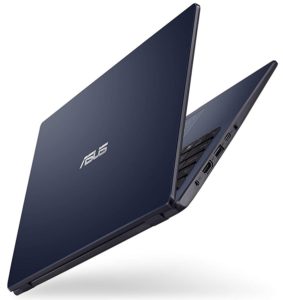 Even if you don't have as much time for gaming nowadays, watching gaming-related content can still be enough to get your daily dose of action.
ASUS' L410 is a content consuming machine both due to its portability and specs. The laptop features an Intel Celeron N4020 that has a base clock speed of 1.1 GHz. The processor can boost itself up to 2.8 GHz when needed and does its best to keep up with multitasking with L410's 4GB of DDR4 RAM.
L410 comes with a 14-inch 1080p display that looks vivid and has a nice color balance. Shipping with Windows 10 S, L410 has a total storage of 64GB. While its specs are capable enough to run the lightest games on the market, the laptop's slim design can throttle its performance due to heating. Coming up with alternative cooling solutions like investing in a cooling pad or repurposing an old liquid cooler can increase the performance of this laptop even further.
Estimated size: 12.80 by 8.50 by 0.72 inches
Weight: 2.87 pounds
This article includes affiliate links, which may provide small compensation to Dot Esports.