Competitive gaming is stressful enough without having to worry about low FPS rates and lagging issues. Investing in a PC that allows you to perform at your peak is key.
With so many dedicated gaming PCs on the market, though, it can be an overwhelming task to find the right one to fit your needs. But that's where we come in—here's a list of PCs that will take your gaming to the next level.
CyberpowerPC Crystal Gaming Series Pro Edition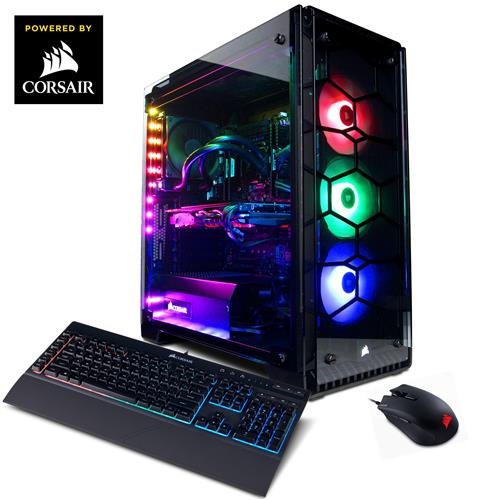 Key features:
Liquid colled Intel i7-7800X 3.5Hz
32GB DDR4 of Ram
NVIDIA GeForce GTX 1080 8GB GPU
512GB SSD + 3TB HDD
As one of the top choices of computer for esports pros and steamers, Cyberpower PCs are a solid option. While the company has a lot of PCs to choose from, the Crystal Gaming Series is a standout. It's designed around RGB LED lighting, powered by Corsair, and comes complete with components optimized for gaming at ultra-high game settings. The PC also includes the Corsair K55 RGB keyboard and Corsair Harpoon RGB mouse, completing the ultimate setup.
Price: $2,219.00 on CyberpowerPC

Alienware Aurora R7
Key features:
Up to Intel® Core™ i9 9900K Processor (8-core)
Up to Dual NVIDIA® GeForce® RTX 2080
Up to 64GB Dual Channel HyperX™ DDR4 XMP at 3200MHz
Up to 2TB M.2 PCIe NVMe SSD (Boot) + 2TB 7200RPM SATA 6Gb/s (Storage)
The Alienware Aurora features an innovative swing-arm that keeps key compontents safely secured and easy to upgrade. The Nvidia GeForce RTX 2080 means the Aurora is capable of gaming at the highest settings without much trouble. Alienware is the official provider for the League of Legends competitive scene and multiple esports organization including Team Liquid. Check out Toms Guide for a full breakdown of what this PC has to offer.
Price: Starting from $919.99 on Dell
OMEN by HP Obelisk Desktop 875-0060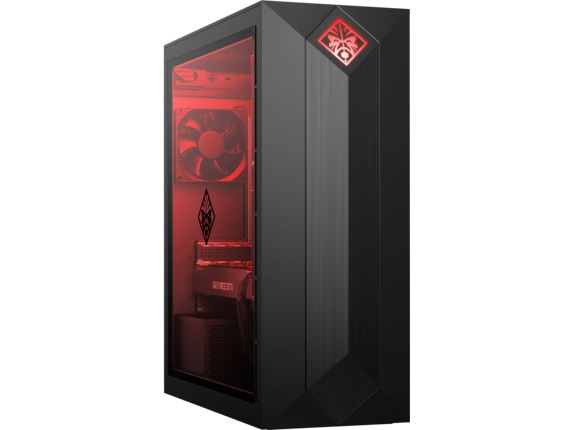 Key features:
Windows 10 Home 64
Intel® Core™ i7-8700 (3.2 GHz, 12 MB cache, 6 cores)
NVIDIA® GeForce® GTX 1070 (8 GB GDDR5 dedicated)
16 GB memory; 1 TB HDD storage; 256 GB SSD storage
The OMEN by HP Obelisk isn't shy with its sleek case design and its customizable RGB lighting. The PC comes fully upgradable with an easy open design. It also includes the HP OMEN Command Center software, which enables remote gaming and prioritization of gaming network traffic. OMEN by HP is also the official PC and display provider for the Overwatch League, so you know you're in good hands with this hardware.

Price: $1,4999.00 on HP Store
CORSAIR ONE i160 Compact Gaming PC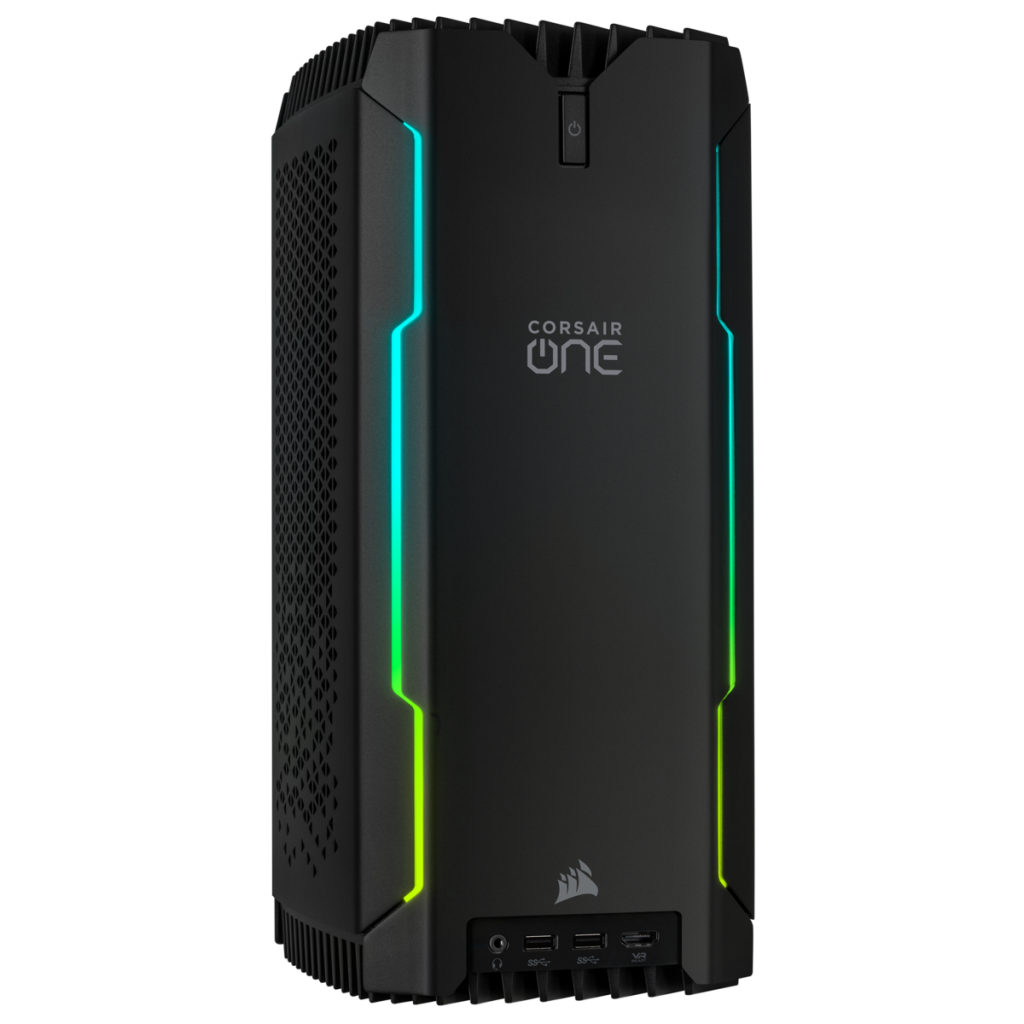 Key features:
Graphics Coprocessor: NVIDIA® GeForce® RTX 2080 Ti
Hard Drive Size: 480GB SSD + 2TB HDD
RAM Size: 32GB
Processor Brand: Intel
With a hefty price tag, the Corsair One is packed full of top-tier components. The PC was created with an ultra-small case to sit on top of your desk without taking up too much room. It's even compact enough that you can transport it easily to those LAN events. The Corsair One will run games flawlessly in 4K resolution—a review by PC Gamer confirms that games will hit 50 to 60 FPS at 4K and 60 FPS at 1440p.
Price: $3,578.69 on Amazon