Season eight of Fortnite: Battle Royale is finally here—and that means it's time for a revamped map with new locations.
Each season in Fortnite introduces new areas to the map or slightly alters previous locations. And just based on the v8.00 patch notes so far, we know at least a few of the new areas in Fortnite season eight.
Related: Fortnite's v8.00 patch notes reveal a volcano and new named locations coming in season 8
"Explore new points of interest that emerged with the Volcano, such as Sunny Steps and Lazy Lagoon," the patch notes read. This means that at least three new points of interest have been introduced in Fortnite season eight.
The official Fortnite season eight map also shows exactly where some of the new locations are.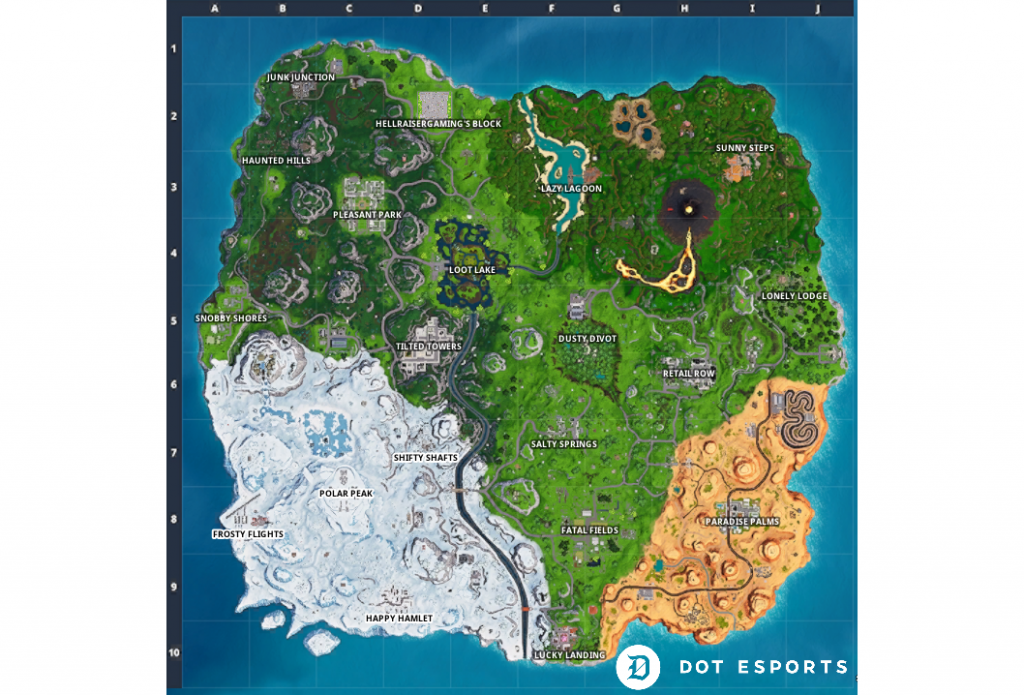 It seems like the northern part of the map is the only major area that's been changed. The Volcano has seemingly replaced Tomato Temple and the area referred to as Containers in the northeast corner. Sunny Steps replaces Wailing Woods, Lazy Lagoon will take the spot of Lazy Links, and The Block will seemingly move over to the northwest part of the map—it appears to be where the area referred to as Motel previously was.
While there are likely more minor changes spread across the map, these seem to be the biggest alterations heading into season eight.